Common Scalp Issues and Concerns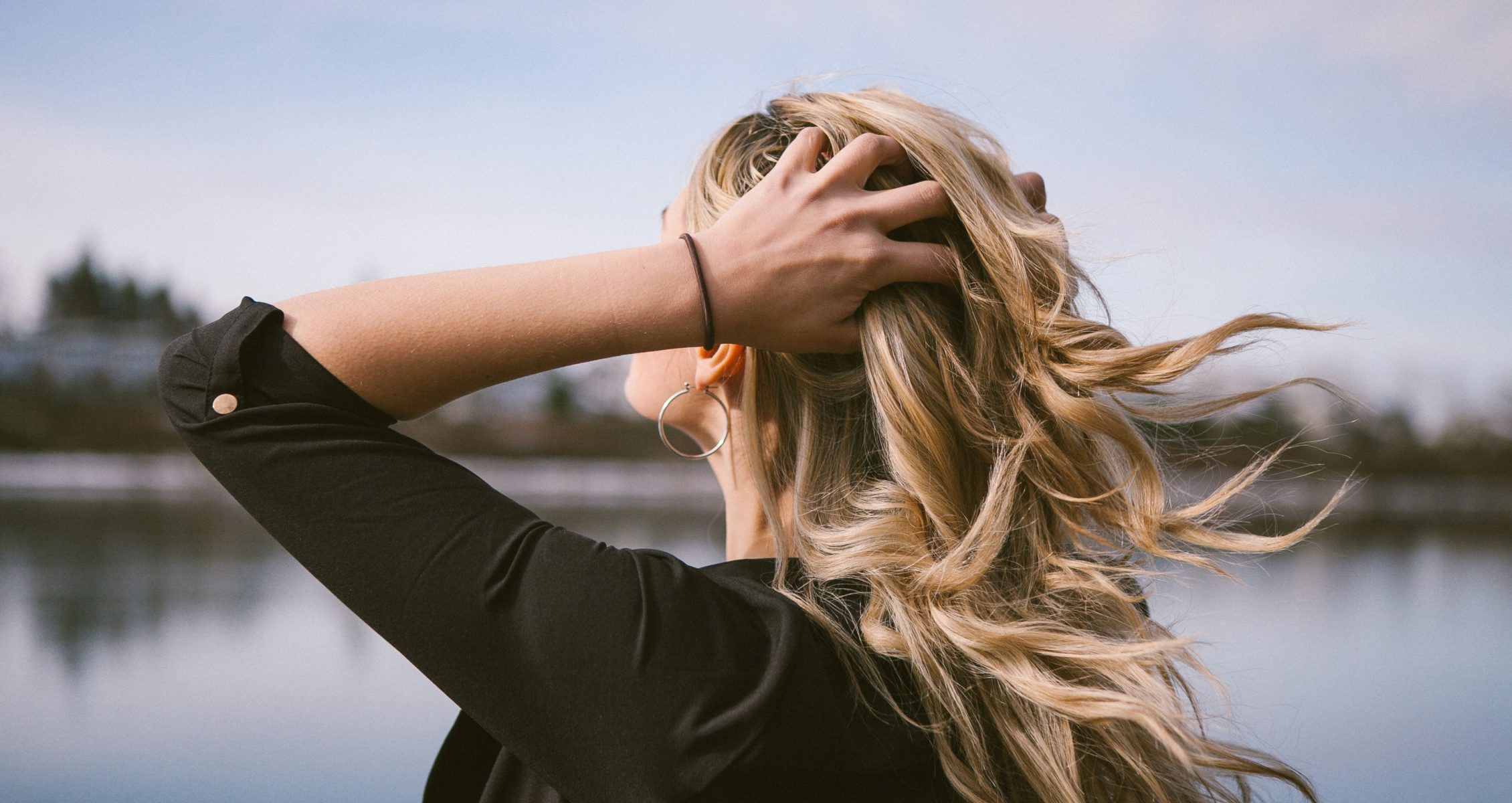 The first step in scoring healthy, shiny hair is making sure your scalp — where your hair originates — is well nourished. Scrimp on scalp-care and you may experience itching, flaking and sensitivity, as well as unwanted changes in your hair like excessive shedding, slow growth, or lack of body and shine.
So, what does scalp-care entail exactly? Just like the skin on your face, your scalp needs to be cleansed, gently exfoliated, and hydrated regularly. To cleanse, gently massage your shampoo with your fingertips whenever you wash. This will remove grime from both your strands and your roots, and the act of massaging will dislodge dead skin cells, prevent buildup, and keep your hair follicles clear and healthy. To hydrate a dry, itchy scalp, try a treatment like our pre-shampoo mask. For those with any concerns, it's formulated to be applied directly to the roots to treat issues like dryness or sebum overproduction.
There may, however, be occasions when even conscientious scalp-care needs a helping hand. Environmental factors, hormones, even illness or stress can throw you off balance, leaving it feeling tight and dry, excessively oily — or, most distressingly, shedding hair. But don't panic; these strategies can provide relief.
If your scalp feels tight and dry
When your scalp skin has been stripped of oil it's often because of some outside factor, such as excessive shampooing, swimming frequently in a chlorinated pool, or exposure to very cold, dry weather. And dry scalp skin behaves like parched skin elsewhere on the body: It flakes, it stings, it's sensitive. The best treatment? First, try to amend the habit at the root of the dryness (i.e. limit sudsing — and wear a swim cap in the pool and a hat outside). Then, use a skin-soothing topical treatment that replenishes lost oil and repairs and rebalances so it can begin producing ample sebum on its own again. At Prose, the formulas we create to target dryness often include skin-soothers such as CBD powder, sebum regulators such as Spirulina and Dog Rose Fruits, and gentle hydrators like Honey. Note: For those who suffer from severe itching, flaking, and irritation we recommend you talk to your doctor before starting any regimens aimed to treat any of possibly medical conditions.
If your scalp and hair seem extra greasy
When your scalp is producing extra oil, that oil will often seep down your hair shaft, causing your strands to become lank and greasy even when you're shampooing all. the. time. In fact, very frequent shampooing (and the subsequent oil-stripping) can exacerbate greasiness by tricking your sebaceous glands into thinking it's not producing enough oil, so it turns up the sebum spickets. For this reason, just like those who suffer from dryness, try to avoid shampooing too often.
Excess sebum production can also be the result of hormonal fluctuations from puberty, pregnancy or birth control. Because it's tricky to do anything about seesawing hormones, your best bet in these cases is to use gentle cleansing and conditioning formulas that help regulate your sebum production until your hormones level out. Prose formulations for treating an oily scalp will often include Jujube Tree Bark and Wintergreen Extract to deep clean without over-stripping, as well as Spirulina and Dog Rose Fruit, which balance sebum levels.
If your scalp seems to be shedding hair at an accelerated rate
There can be lots of reasons for hair loss (and truly excessive shedding should be checked out by a doctor to rule out an underlying medical condition). But one of the most common reasons hair starts to appear sparser is simply. . .age.  Over time, the strands sprouting from your scalp will become thinner and more fragile, and (to add insult to injury) they stick around for a shorter period of time before they fall out. The cause of these age-related changes is usually hormones (thank you very little, perimenopause), and your DNA will dictate how dramatic this change is. All is not lost, however, as there are some things you can do to mitigate the thinning.
First, making sure your diet is rich in zinc, iron, vitamin B12, biotin and folic acid, nutrients that have been shown to have a positive effect on healthy hair growth, can ensure diet deficiencies are not exacerbating the impact of hormone swings. As an extra insurance policy (especially on those days when your diet is less than stellar—and we've all been there), you may also consider taking a supplement that contains the aforementioned nutrients.
Topically, Minoxidil (the active ingredient in Rogaine) has also been shown to improve diminishing hair growth by thickening individual strands as they grow and making the scalp hold onto these strands longer before shedding. In fact, this treatment acts a bit like an antidote to hormonal hair loss. It's important to note, however, that Minoxidil is not a cure-all for everyone and it may cause irritation in some. At present, however it is one of the most viable (and proven) treatments for age-related thinning.
Finally, choosing hair products that nourish, strengthen and maximize the hair you do have can improve the appearance of thinning right now. At Prose, our products are freshly formulated in our New York City lab with your hair's specific needs in mind. Our thinning-hair formulations may include Silk Proteins to strengthen and reinforce fragile hair, Pea Sprout Extract to stimulate scalp skin and help promote healthier new growth, and a cocktail of Locust Beans, Soy Beans and Corn Starch to make anemic strands appear thicker instantly.
Take the guesswork out of scalp (and hair) care by allowing us to create a custom regimen that meets your hair and scalp's specific needs. Get started here.