Iconic Trios that Rival Our Pre-Shampoo Mask, Shampoo and Conditioner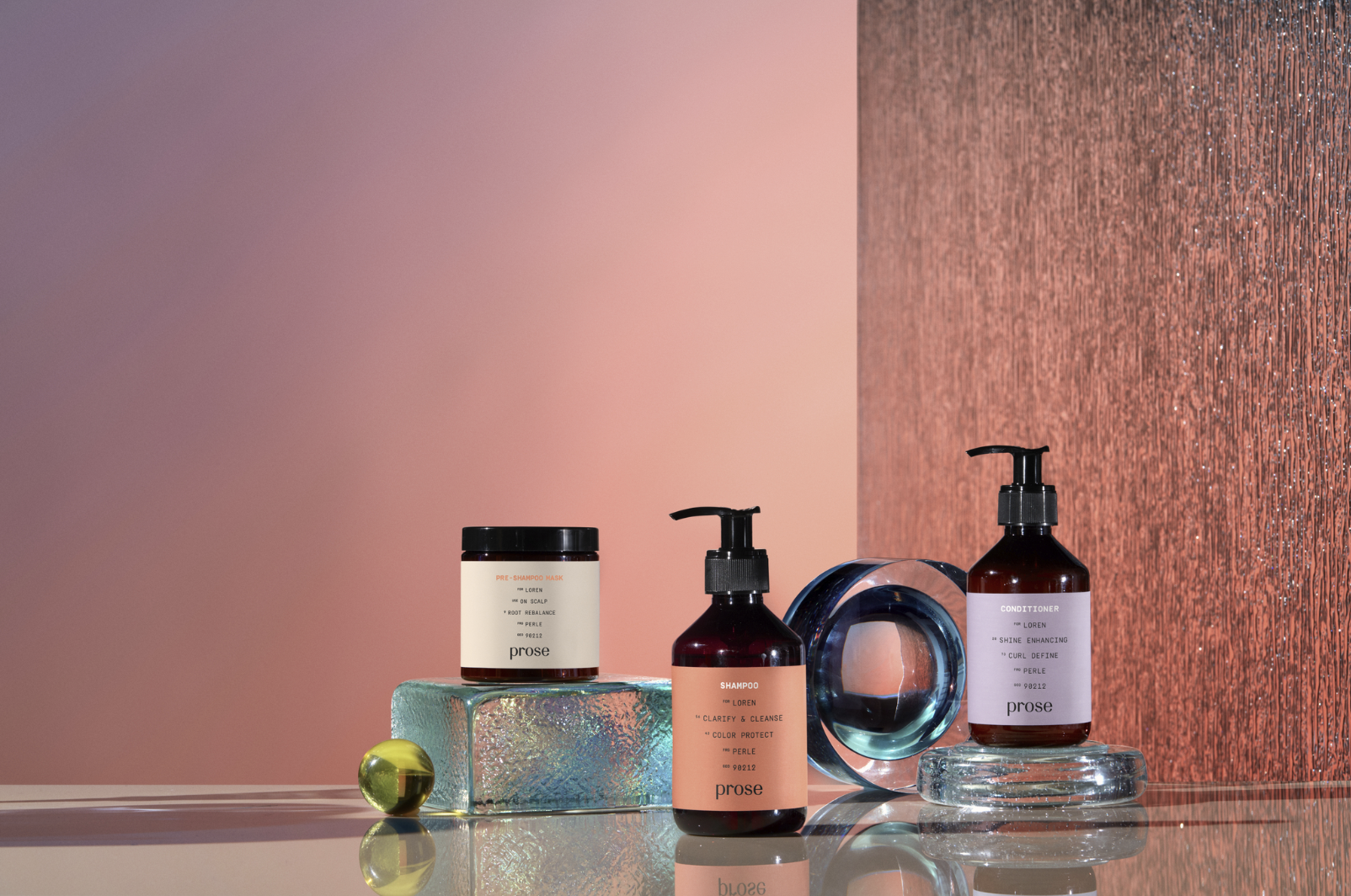 Whoever coined the term "three's a crowd" must have never heard of Charlie's Angels. They also must have never heard of Prose's core range of products: our pre-shampoo mask, shampoo, and conditioner. Our pre-shampoo mask is packed with the highest concentration of your custom formula's active ingredients, so just five to thirty minutes (depending on your unique routine) once or twice a week is all you need to see results. Our shampoo is a pro at battling oily and dry scalps alike while our conditioner will give your strands all the moisture they've been craving. It's no wonder that here at Prose when we think iconic trio we immediately jump to our core three, but, we aren't all work, all the time. Check out what other iconic trios came to mind for our team below.
The One Where…
View this post on Instagram
"When you find a friend who just gets you — and by gets you, I mean has the same taste in memes as you — then you latch on and never let go. When you find TWO of that friend, well, let's just say you've won the social lottery. It doesn't get more #friendshipgoals than the iconic Friends trio of Monica, Rachel and Phoebe. And bonus points for the fact that this trio went from on-screen besties to real-life besties. Can that be any more perfect?"
– Amanda Flores, Editorial Director
Funny Business
"You'd think the dynamic would work like a triangle, but it feels more like an infinite loop, cycling through pairings and trios of wryness, wrongness, and surreality. Just when you think you have a favorite, you realize how necessary the others are."
-Trace Barnhill, Copywriter
Self-Care Shorty
View this post on Instagram
"My favorite trio would be cleanse, tone and moisturize. Mostly because it's pretty easy to follow this method lol. I wear makeup every day and I know that just cleansing the skin isn't enough—you are also changing the pH. If you apply moisturizer before your pH has been rebalanced, then it won't allow for your face to truly absorb product properly. Of course, acids and oils fall into this mix, too, but I'm just highlighting the basics."
-Faith Huffnagle, Director of Education
Movie Magic  
View this post on Instagram
"My favorite trio is Greta Gerwig, Timothée Chalamet and Saoirse Ronan. I loved watching their dynamic come to life in Ladybird and Little Women, and can't wait to see Timmy and Saoirse in the new Wes Anderson film coming out this year."
-Emily N, Social Media & Creative Content Associate 
Say Their Name
View this post on Instagram
"Who else is convinced that they're the Beyoncé of their friend group? Because, same. But, Beyoncé would not be where she's at today without her Destiny's Child girls, Kelly and Michelle, who supported her from the jump and throughout her journey to becoming the icon that she is today. They wore their bond on their sleeves (literally) by way of their matching outfits in music videos and on the red carpet. When Destiny's Child reunited at Coachella in 2018 I screamed. The silhouette of the three of them still gives me chills, ok!"
-Emily B, Editorial & Content Assistant 
Shop our entire product range including our (iconic) core trio here and also be sure to subscribe for 20% off every order and your very own copy of At Length.