Halloween Hair How to: Sandy from Grease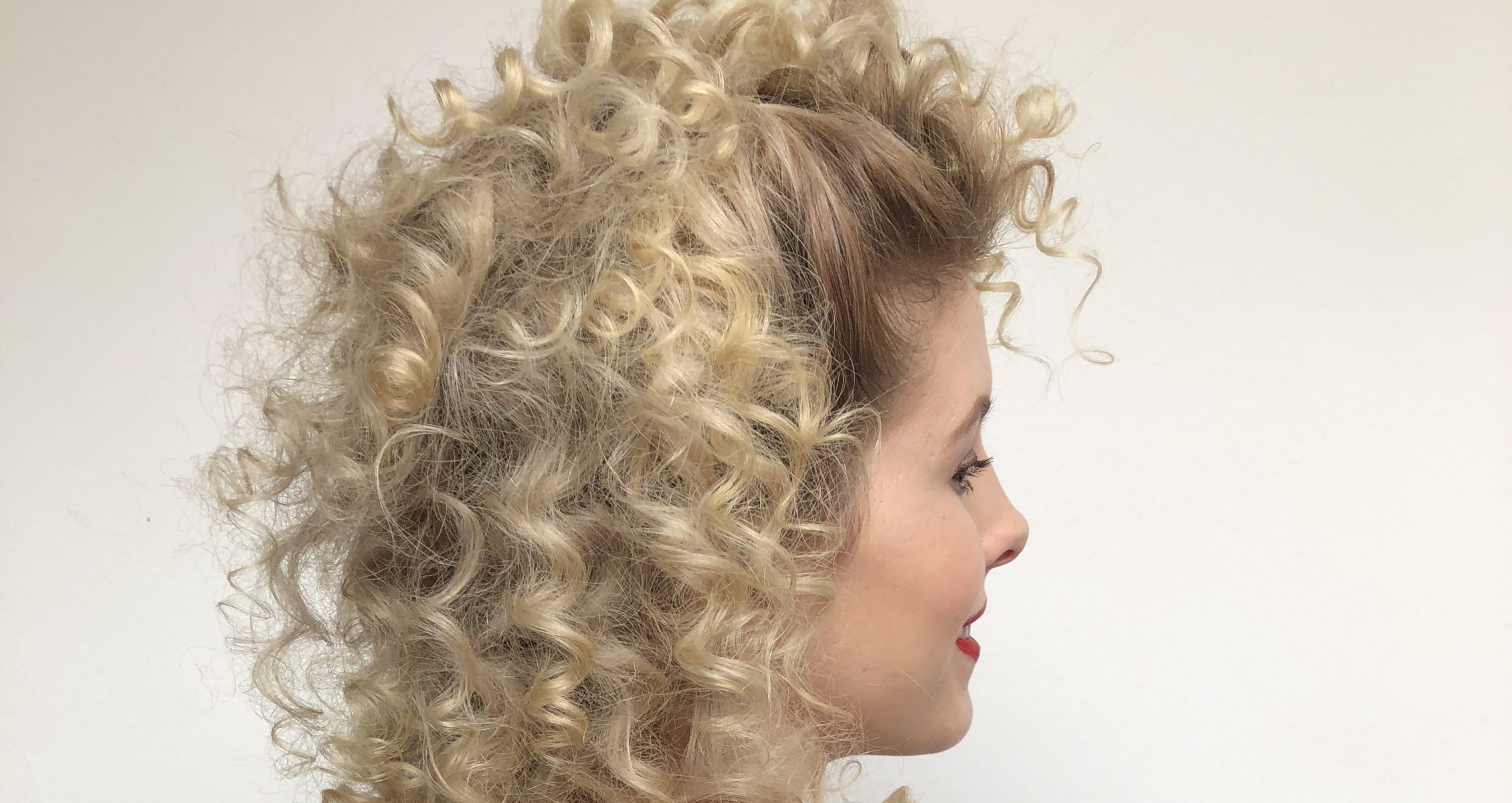 Look at you, you're Sandra Dee this Halloween. We all know Sandy for her edgy black disco pants, off-the-shoulders crop top, and leather jacket during the final scene in Grease, but what really makes the look is is her perfectly-curled and voluminous hair-do. Follow these easy steps to achieve her signature curls.
For Sandy's Voluminous Curls you will need:
Hairspray
Bobby Pins
Hair clips
A .75" curling wand
Hair oil (Optional)
Natural Bristles Hair Brush
Fine Toothed Rat Tail Comb
Step 1: Start by sectioning off your front sections of hair.
Step 2: Prep hair by spraying the sections with hairspray.
Pro Tip: Use a .75" want for extra small curls and a more voluminous finish.
Step 3: Curl your sections starting from the back of your head with the wand positioned horizontally.
Pro Tip: Holding your wand horizontally helps build volume.
Continue curling your hair in layers before moving on to the sides of your head and make sure to finish with your front sections last.
Step 4: Add 2 drops of hair oil and rake through the back and sides of your hair with your fingers, avoiding the roots.
Pro Tip: Add the drops of oil in your palm and rub your palms together to evenly disperse the oil in on your hands and fingertips.
Step 5: Once your hair is completely curled, create a deep side part by sectioning your hair from hairline to ear.
Step 6: Spray lightly, smooth with a natural bristles hair brush, and pin the section to the top of your head.
Pro Tip: A natural bristles hair brush works best when you are trying to straighten or smooth a section of hair. If you don't own a natural bristles hair brush, try using a fine-toothed comb instead.
Step 7: Create faux bangs! Position your front curls over your forehead and pin close to the roots at your desired length.
Step 8: Use fingers to pull curls apart, adding a few drops of oil to minimize frizz.
Step 9: Finish with a red lip and leather jacket.
Whether your curls are natural or created with a wand, you want to make sure they look shiny, healthy, and frizz-free. Take our consultation here to discover the best ingredients that will help keep your hair looking healthy.