1. Massaging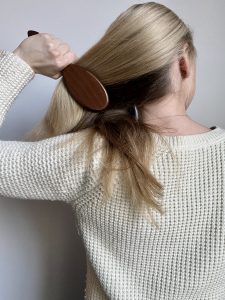 Brushing your hair can double as a spa-like moment in your hair care routine. Massaging your scalp by brushing strands two times a day with any of our four custom hair brushes will activate blood flow to the hair follicles while also reducing sebum buildup.
2. Detangling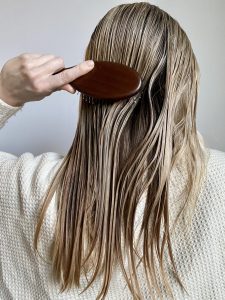 Detangling is a crucial step in your hair care routine as it preps your strands for any nourishing treatments you may want to apply, like our pre-shampoo mask or custom hair oil. Running our tipped-metal bristle brush through your strands pre-treatment is the perfect way to ensure that all product is evenly distributed throughout your hair.
3. Straightening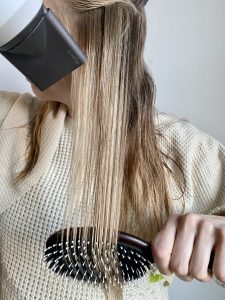 Achieving a perfectly smooth blowout is made ten times easier with the right brush. Our two brushes that feature boar bristles are ideal as they'll provide gentle tension on damp hair during blow drying while also giving your hair a welcome shine boost.
4. Smoothing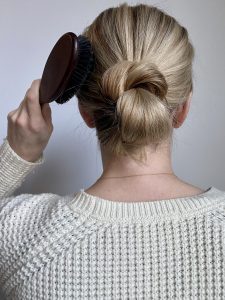 If you're sick of flyaways turning your sleek hairstyles into a frizzy mess, try a smoothing brush, like our boar or agave bristle brush, to coax them down. Any natural bristle brush will smooth those flyaways while simultaneously taming static and conditioning your strands. Be sure to brush close to your head before guiding your hair into a bun, ponytail or clip.
Ready to step up your hair care routine with a brush that's made just for you? Take a look at our full collection here.