Massaging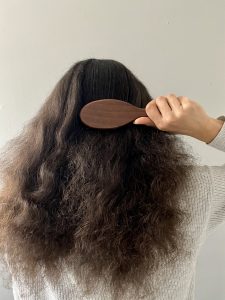 Before showering, brush your hair to massage your scalp, in turn stimulating blood flow to your hair follicles. For this we recommend either our tipped metal brush or boar and nylon brush.
Detangling
Since all of the beautiful kinks and coils that make up curly hair can become intertwined and knotted, detangling is a must. We recommend using our tipped metal brush to gently brush through any tangles before applying our custom hair treatments, like our hair oil and pre-shampoo mask.
Styling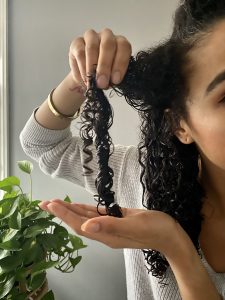 If you're looking to achieve super defined curls, try using our tipped metal brush on damp hair, post-product application, to encourage uniform curls. So, after applying your curl cream, gently brush and shake small sections of your curls to activate curl clumping and definition.
Straightening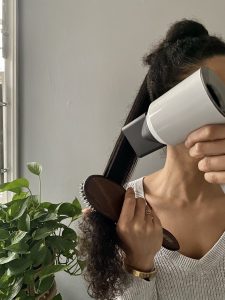 If you're looking to switch up your look and straighten your curls, grab our boar and nylon bristle brush, set your blow dryer on medium heat and gently pull the brush through your damp hair to create a shiny, straight blowout.
Smoothing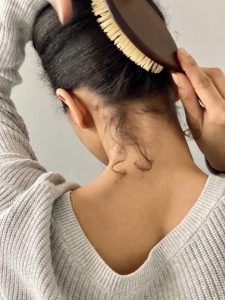 If your goal is to tame flyaways and create a sleek look, our boar or agave bristle brush will do the trick. As a bonus, they'll also condition your strands by distributing your natural oils and adding shine to your strands. To really reduce those pesky flyaways, brush closely to your head and then smooth your hair into a ponytail or guide it into a clip or pin.
Is a hairbrush just what your routine has been missing? Take a look through all of our customizable options and find your perfect fit here.