Founding a brand with purpose and representation at the forefront
For women of color, finding complexion products that match their skin tones to perfection was an ongoing issue for many years until a group of founders decided enough was enough. Diarrha N'Diaye-Mbaye, the founder of Ami Colé —a clean beauty brand designed to celebrate melanin-rich skin—took things a step further, centering the brand around melanated skin and sourcing non-toxic ingredients for the brand's formulas.  Her experiences as a Black woman were a great inspiration. 
"I have always been deeply moved by how Black women show up in the world via beauty," she tells us. "I grew up in Harlem, surrounded by the culture. My friends, joyous Black women at brunch, the Black women that frequent my mom's hair salon—they all inspired me." If you're wondering where the beautiful brand name evolved, the origin is close to N'Diaye-Mbaye's heart. "The meaning behind the brand's name is my mother – Ami Colé – who emigrated to the United States from Dakar, Senegal and has been operating her own hair braiding salon, Aminata African Hair Braiding, in Harlem, NYC since 1988."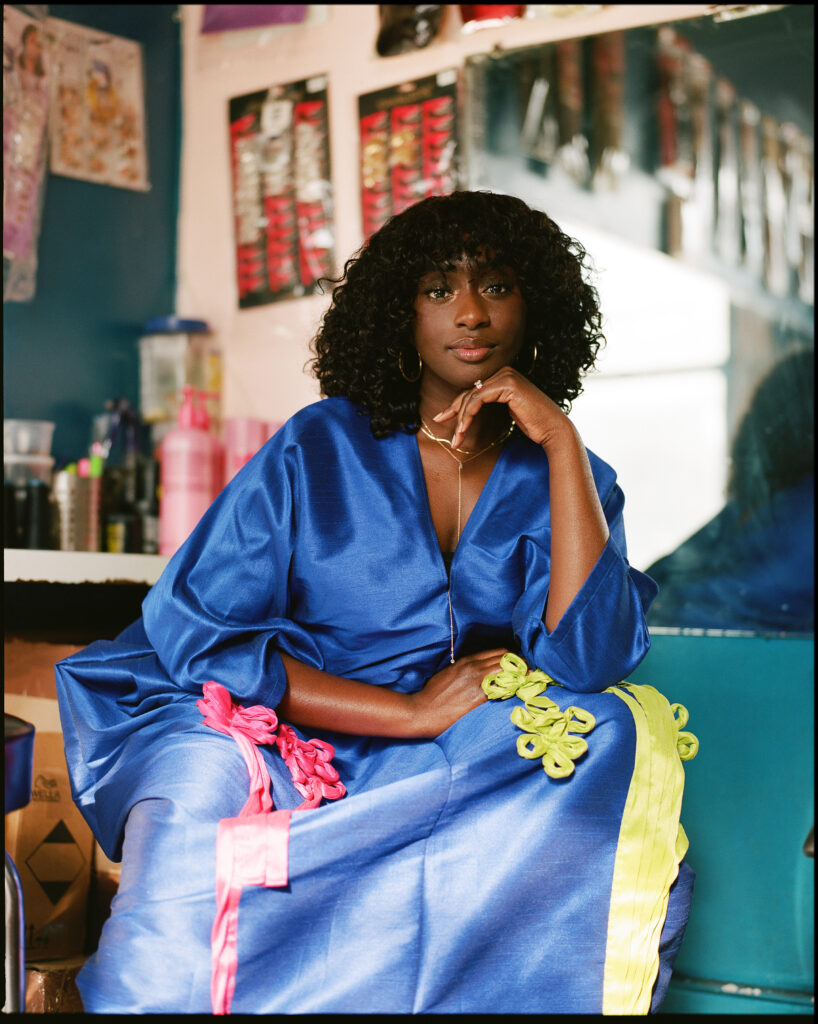 Creating what she was missing is at the heart of Ami Colé
"When it came to makeup, I was never able to find a brand for women of color that represented my skin, but better", she tells us. "On top of that, the brands that did exist didn't give me the full brand experience, enough for me to want to engage past my product purchase." She notes that many brands on the market were about transforming, but with Ami Colé, she hoped to give women of color an option to pair it down if that resonated with their beauty aesthetic. "I wanted to create a brand that celebrates a truer version of women of color—paring it down to stand out and glow. Our formulas are designed to enhance versus mask the skin," she shares. "By doing so, we want to give women of color the tools to actually celebrate their skin, their rich, deep stories."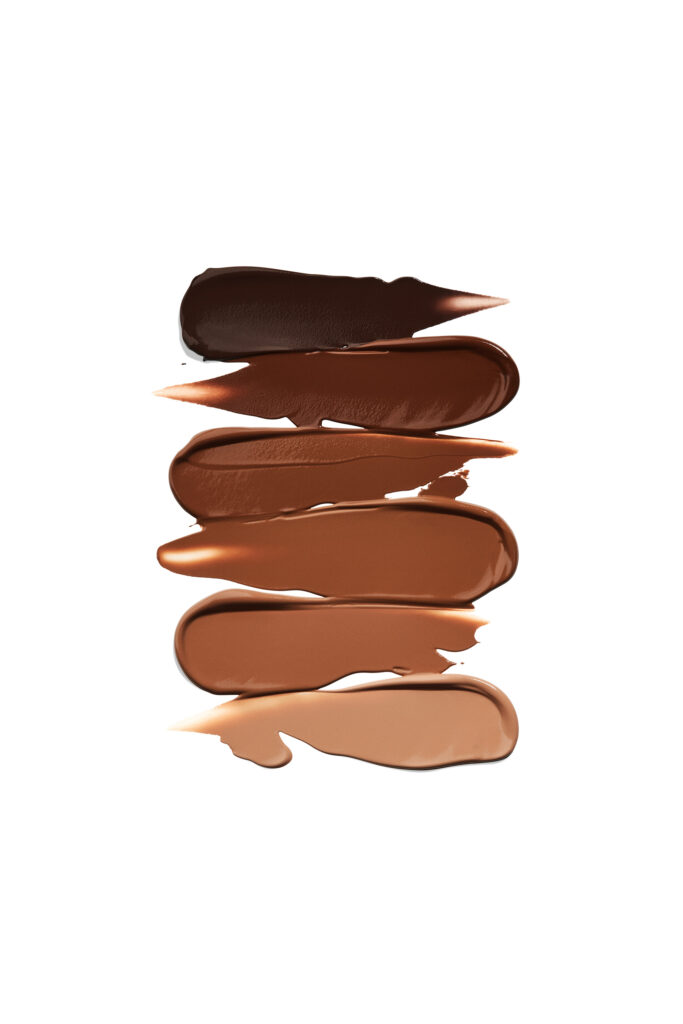 Ami Colé's fan-favorite Skin-Enhancing Tint and award-winning Light-Catching Highlighter are the brand's beloved hero products. And, that's saying a lot as the brand only launched in May 2021. "When we launched Ami Colé in May, we technically launched with three products, our Skin-Enhancing Tint, Light-Catching Highlighter, and Lip Treatment Oil, which was quite ambitious," she shares. 
But, the first product the brand developed was the Skin-Enhancing Tint, and getting the nuances of melanin skin just right was important to her. "Both from personal experience and anecdotal evidence from friends and the wider beauty community, I knew that the nuances of melanin-rich skin, like our unique undertones or higher amounts of hyperpigmentation, were not being taken into account in shade development throughout the industry." She says this was especially notable in the clean beauty space.  
"I wanted to create a product that was easy to apply [that] gave you a my-skin-but-better finish, and actually worked across the nuances of melanin-rich skin and a wide variety of women. Producing the right amount of shades took a lot of testing and tweaking, and seeing the product melt right into the skin of our customers is so rewarding."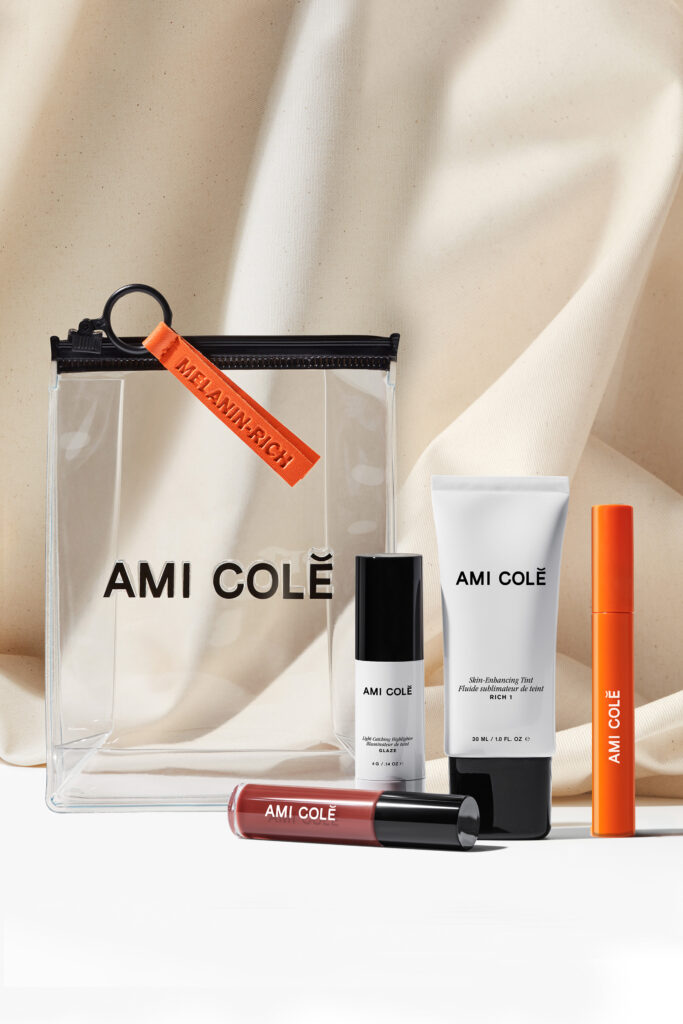 Ami Colé's ingredients reach back to N'Diaye-Mbaye's roots
"Each of our hero products reaches back home to Senegal," N'Diaye-Mbaye says. "Our skin-loving products are enriched with Baobab seed oil, a rich oil that comes from the Baobab tree native to Sub-Saharan Africa. The tree has great folkloric significance and is known as the Tree of Life in Senegal, and it can live up to 400 plus years. For centuries, it's been a source of medicinal remedies, beauty treatments, and even shelter for many." 
Additionally, she shares Baobab oil visibly improves hydration levels, reduces the appearance of fine lines and wrinkles, and is known to deeply nourish the skin. "We also infuse our products with hibiscus and pumpkin seed extracts due to their nourishing and hydrating benefits." Pulling inspiration from her roots brings Ami Colé even closer to N'Diaye-Mbaye's heart.