How to Pick the Best Moisturizer for Your Skin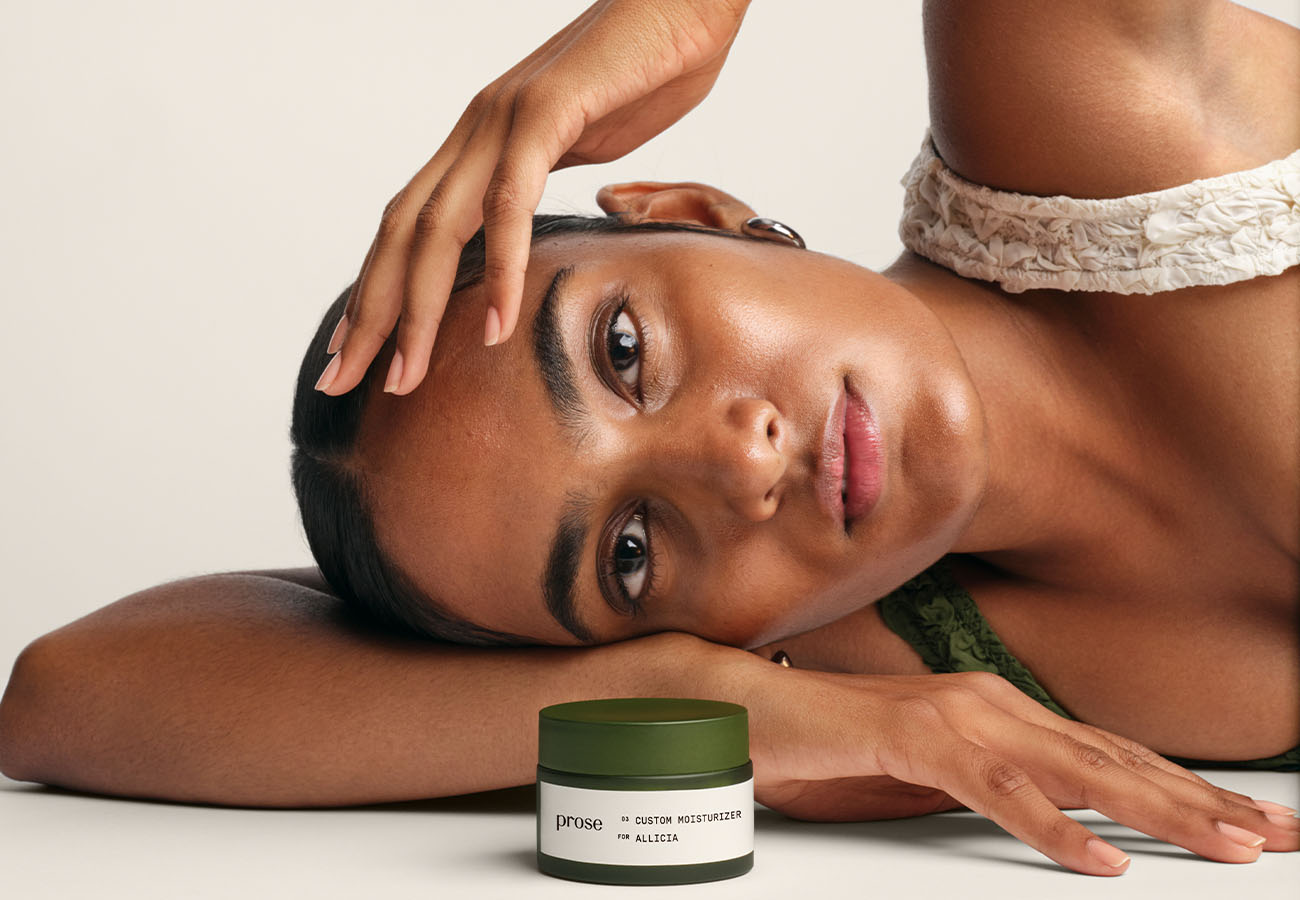 Dry Skin
Dry skin can be a problem at any age and can lead to premature aging, but moisturizers with hydrating ingredients can help. Choose a moisturizer that contains hyaluronic acid, or HA, a well-known and popular hydrator that helps your skin restore its natural moisture balance and may keep wrinkles and lines at bay. Another ingredient to watch for is oat oil, a source of natural hydration that's super gentle as it replenishes moisture. 
Oily Skin
On the opposite spectrum of dry skin is oily skin, and it does more than just leave you with a greasy look. Oily skin is sometimes also acne-prone, so look for moisturizers that help to control sebum, your skin's natural oil. Ingredients like amino acids and mango leaf extract help to keep your oily skin in check. Another ingredient that helps with oily skin is niacinamide, a sebum-controlling ingredient that also works to fight pigmentation. Amino acids may help to fight blemishes, making moisturizing containing amino acids ideal for use during a breakout. Inflamed skin from acne? Look for a soothing moisturizer with red algae extract that helps calm while reducing redness.
Pigmentation Problems
Fight the look of skin discoloration problems with a moisturizer that contains sea lily extract, which also helps to even out the skin tone. Moisturizers with peptides and/or niacinamide can also help with hyperpigmentation and dark spots.
Dullness
Dull skin detracts from an overall youthful look and can make you look old and tired. Thankfully, there are moisturizers that can help your skin look younger and more radiant. Choose a moisturizer with vitamin C, a powerful antioxidant, to brighten up the skin and relieve dullness. Lespedeza capitata leaf extract is also a popular ingredient to help revive the glowing look of your skin, and moisturizers and other products containing rosehip seed oil can help with restoring radiance.
Redness
Redness and rosacea can be embarrassing skin concerns, but there are moisturizers that can help. Look for a moisturizer containing Agastache extract to help soothe the skin and reduce the look of redness on the cheeks and other parts of the face. Moisturizers with red algae extract may also help. A gentle cleanser can also help your skin look and feel less inflamed.
Premature Aging
Growing old is a part of life, but staving off the signs of premature aging can ensure that your skin looks great well into your golden years. Once you notice signs of premature aging — fine lines and wrinkles, dryness and dullness, it may be time to ramp up your hydration game. Hyaluronic acid is a great hydrator, which is why you'll find it in many anti-aging moisturizers. Bakuchiol can help reduce the look of fine lines and wrinkles, while moisturizers containing red fungi extract can help the skin look and feel firmer and more youthful. Aging skin tends to take on a dull appearance, but a moisturizer containing vitamin C or rosehip oil can help revive the skin's glow while moisturizers with sea lily extract help even out the complexion.
Normal Skin
Have "normal" skin? If your skin is neither dry nor oily, you rarely experience breakouts, and you're not seeing any signs of hyperpigmentation — good for you! Count yourself as one of the lucky ones, but be proactive with your skincare routine. It's never too early to start showing your skin the love it deserves. Taking care of your skin, whether you're in your 20s, 30s, 40s, or beyond, is important — and this includes moisturizing your skin. A good moisturizer for normal skin is one that keeps your skin hydrated with ingredients like oat oil or hyaluronic acid. Be sure to use a gentle skin cleanser prior to moisturizing; cleansers containing shikakai extract are ideal, especially for normal skin.
Customized Skin Care
Prose knows how confusing the world of skincare can be, which is why we offer customized skincare products with ingredients that target the concerns you have about your skin. Prose's ultra-nourishing moisturizers contain the perfect medley of ingredients that absorb quickly into your skin, drenching it in needed moisture while protecting it from daily stressors.
Prose's simple skincare consultation can help you find the best moisturizer (and cleaner and serums) to help you achieve your best skin ever using natural ingredients that are cruelty-free and contain no sulfates, parabens, GMOs, phthalates or alcohol. Answer just a few short and simple questions that factor in your lifestyle, diet and more to curate a custom skin care plan for you.