Bright & Bold Hair Colors to Experiment With This Summer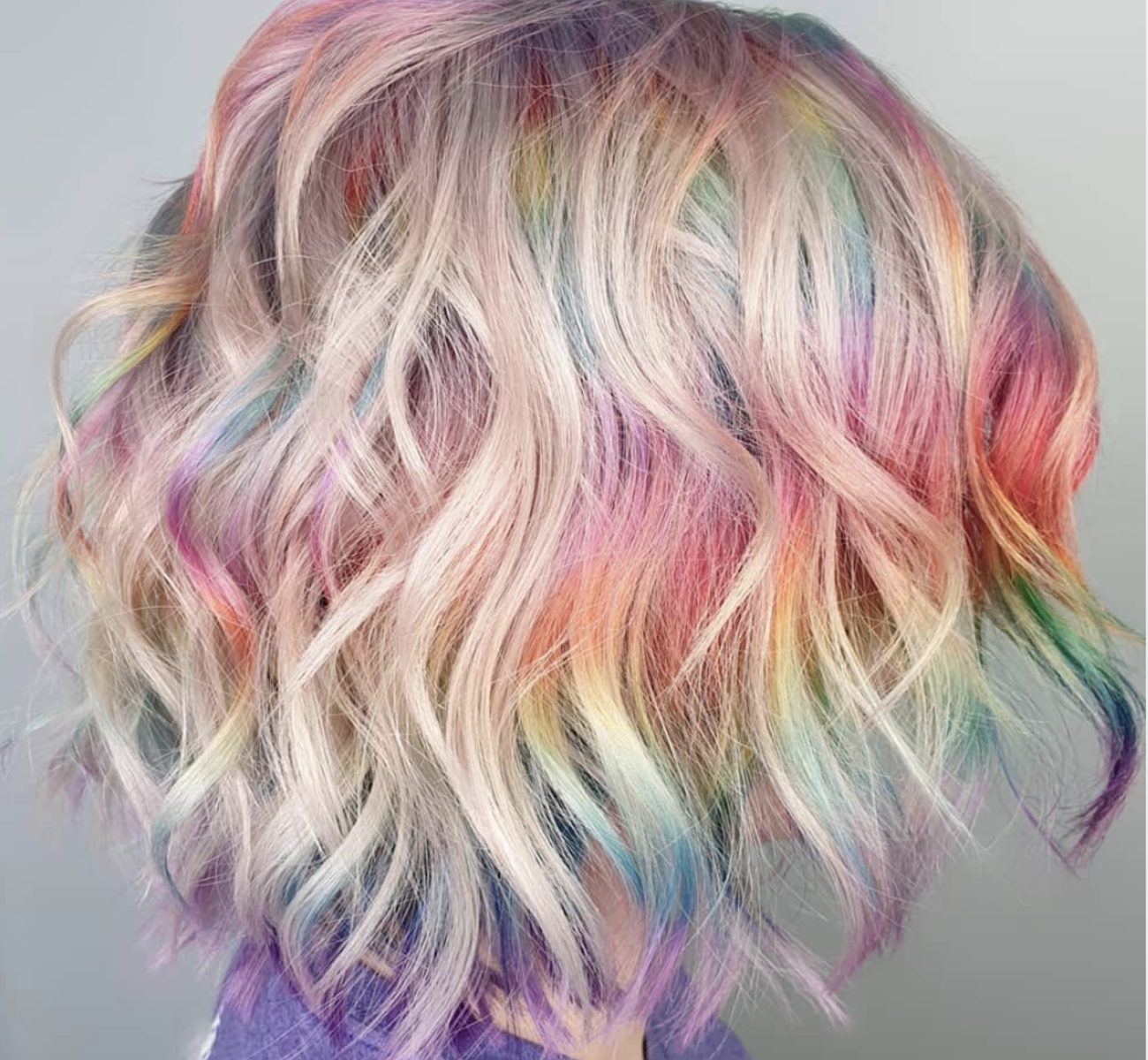 It's time to celebrate that the sun has finally come out, and what better way to do so than giving your hair a little refresh? Sure, you could opt for highlights that will catch the light just right or a seasonal trim, but what if you're feeling a bit bolder? Colored hair is majorly trending, from pink to green, people are painting their tresses all different colors of the rainbow. In fact, some even opt for the whole rainbow, like Steven Austin's, @stevenaustinhairartist on Instagram, client did above. Browse through some stand out dye jobs and find out if a bold hue is what's right for you this season.
Pink
Pink hair is surprisingly wearable, especially if you go with a pastel version of the shade.
Yellow
Canary yellow locks give off major "pop art brought to life" vibes.
Purple
From subtle lilac to full on unicorn, these two make a great case for purple hair.
Green
The level of neon this look achieved is giving us major hair envy.
Red
Fiery, red hair is a sure way to stand out, in the best way possible.
Blue
Who knew blue hair could be so versatile? From ethereal periwinkle to bold, royal blue, this color is a winner.
Rainbow
Why choose one color when you can have them all?
Need to refresh your hair care routine to complement your bold, new color? Get started with your Prose consultation here.