A Letter from Our Founders: The Prose Diversity and Inclusion Action Plan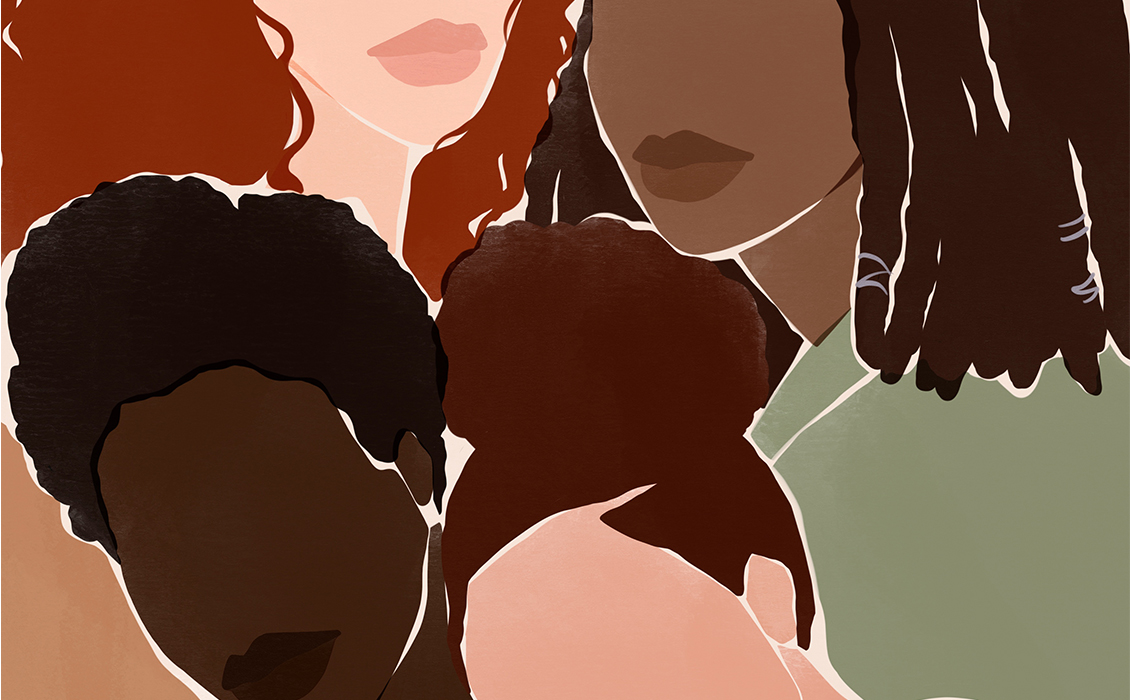 To our Prose community,
The racial injustice and oppression that has been pervasive across the US has caused our society to be deeply rooted in systematic racism. The deaths of George Floyd, Breonna Taylor, Trayvon Martin, Michael Brown, Alton Sterling and many others is an atrocity and has left us feeling dumbfounded, sad, angry, frustrated and heart broken. BLACK LIVES MATTER — we can't stress this enough.
At Prose, it has always been important to us to promote and emphasize the importance of diversity and inclusion. This topic is not new to us but we acknowledge that we can and should do better. Over the last few weeks, myself, Paul and Nicolas, along with the rest of our leadership team have taken a big step back to reflect on what we can do to 1) increase and sustain our efforts to support the Black community and 2) hold ourselves accountable for the actions and choices we make surrounding our support for BIPOC and diversity + inclusion, as a whole at Prose.
Supporting the Black community as well as those who identify with BIPOC, LGBTQIA+, and increasing diversity across the Prose organization when it comes to various age groups, women, people with disabilities, and more is not a "mission accomplished" goal, it's an ongoing, long-term goal that we're prioritizing and discussing on a daily basis.
We have always strived to be a transparent brand but now more than ever, we want to outline the changes we're making to show you, our beloved community, that we're turning our discussions and learnings into concrete actions.
Prose Diversity + Inclusion Action Plan
Own, Measure, Report
Form a Diversity & Inclusion council of employees to foster a more inclusive and equitable workplace and customer experience

Continue to run our Diversity + Inclusion survey and report results internally twice a year

Run a pay equity audit before the next pay review process, at the end of the year

Continue to track diversity of our applicant base

Continue to track diversity within Marketing communication

Track spend toward BIPOC and Female-owned businesses in our procurement
Source + Hire
Actively recruit BIPOC for open roles across all departments, particularly our leadership team

Source job candidates through a wider range of inclusive platforms

Systematically assess opportunities to hire candidates with transferable skills

Test blind recruitment on 5 manager-level positions & scale if successful

Shift from a "Culture fit" to "Culture add" mentality in recruitment process

Train all hiring managers to run unbiased interviews

Continue to document and keep track of hiring process decisions
Develop + Retain
Allocate $50K towards Training and Development to facilitate career advancement at Prose for manager-level and below

Promote open positions internally and proactively assess internal candidates

Mitigate pay discrepancies highlighted by equal pay audit, if any
Educate, Advocate + Support
Juneteenth is now a company-wide holiday at Prose in the US and France. Employees will be encouraged to celebrate, learn and give back to their communities

Publicly share our diversity & inclusion stats and initiatives in a dedicated page on our website, to be updated on a quarterly basis

Match employee donation up to $100K a year for Diversity + Inclusion as well as Sustainability focused causes

Launch a page on our website, outlining our US-based diversity + inclusion data, initiatives, metrics and more; Prose will update the information in an ongoing basis

Host ongoing round-table lunch and learns to further our education and gain employee feedback

Give preference to BIPOC and Female-owned business in our procurement process
This is just a start but we are extremely optimistic about the future of Prose.
As mentioned above, by the end of the month, we will launch a page on our website addressing our Diversity + Inclusion data and more. We know you want to see concrete numbers, we just kindly ask that you give our Tech team time to develop the page 🙂 . In the interim, we will be communicating our diversity data across our social media handles (@prose), if you're interested in learning more now.
This is our promise to you:
We will continue to communicate on the topic of social change.
We will continue to keep you updated about diversity + inclusion at Prose.
We will continue to support the Black community, POC, and all other marginalized groups.
We will continue to use our platform to fight for racial justice.
Now, always and forever.
Arnaud, Paul and Nicolas, Co-Founders of Prose
Featured image illustration: sacrée frangine