Boar bristle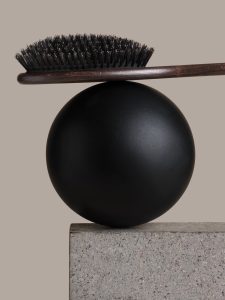 Boar bristle brushes are an industry standard because of how closely boar hair resembles the makeup of human hair. Boar hair also contains keratin, one of the key structural proteins that human hair is comprised of. Prose boar hair brushes use only the root, which guarantees the highest quality bristle. And don't worry, no boars were harmed in the making of any of our brushes! The hairs are gathered from animals who were chiefly raised for their meat and have already passed on.
Ok, now for the amazing benefits. Our boar bristle brush is conditioning and adds maximum shine and smoothness to strands with just a few swipes. They're ideal for people with fine to normal hair. Stroking your hair from scalp to ends with this boar bristle brush will allow your natural oils to distribute evenly throughout your hair, providing any dry ends with the nourishment they crave.
Boar and nylon bristle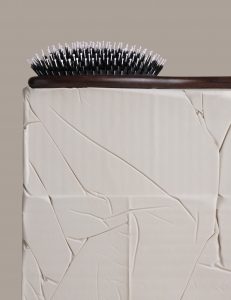 For knotty hair that is also seeking a boost of shine, our boar and nylon brush is the best of both worlds. The boar bristle will add luster while the handmade ball tipped nylon bristles will work to gently detangle strands. Ideal for normal to thick hair, our boar and nylon bristle brush can do it all.
Tipped-Metal bristle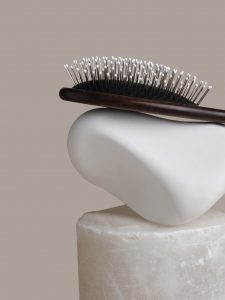 This one is for all our curl friends out there. The handmade ball tipped metal bristles of this brush work with your hair to gently detangle without damaging the fragile integrity of your curls. However, even if you don't have curly hair, but hair that is just thick and unruly, the tipped metal bristles will also work with your strands to detangle and smooth. Another plus to this brush are its scalp massaging properties. The tipped bristles will rub against your scalp as you brush, which stimulates blood flow to the area resulting in faster hair growth. What more could you ask for?
To get your hands on a hair brush that was made especially for you (monogram included!) browse through our options and meet your perfect match, here.