Personal Hair Maintenance Then and Now: Hair Dye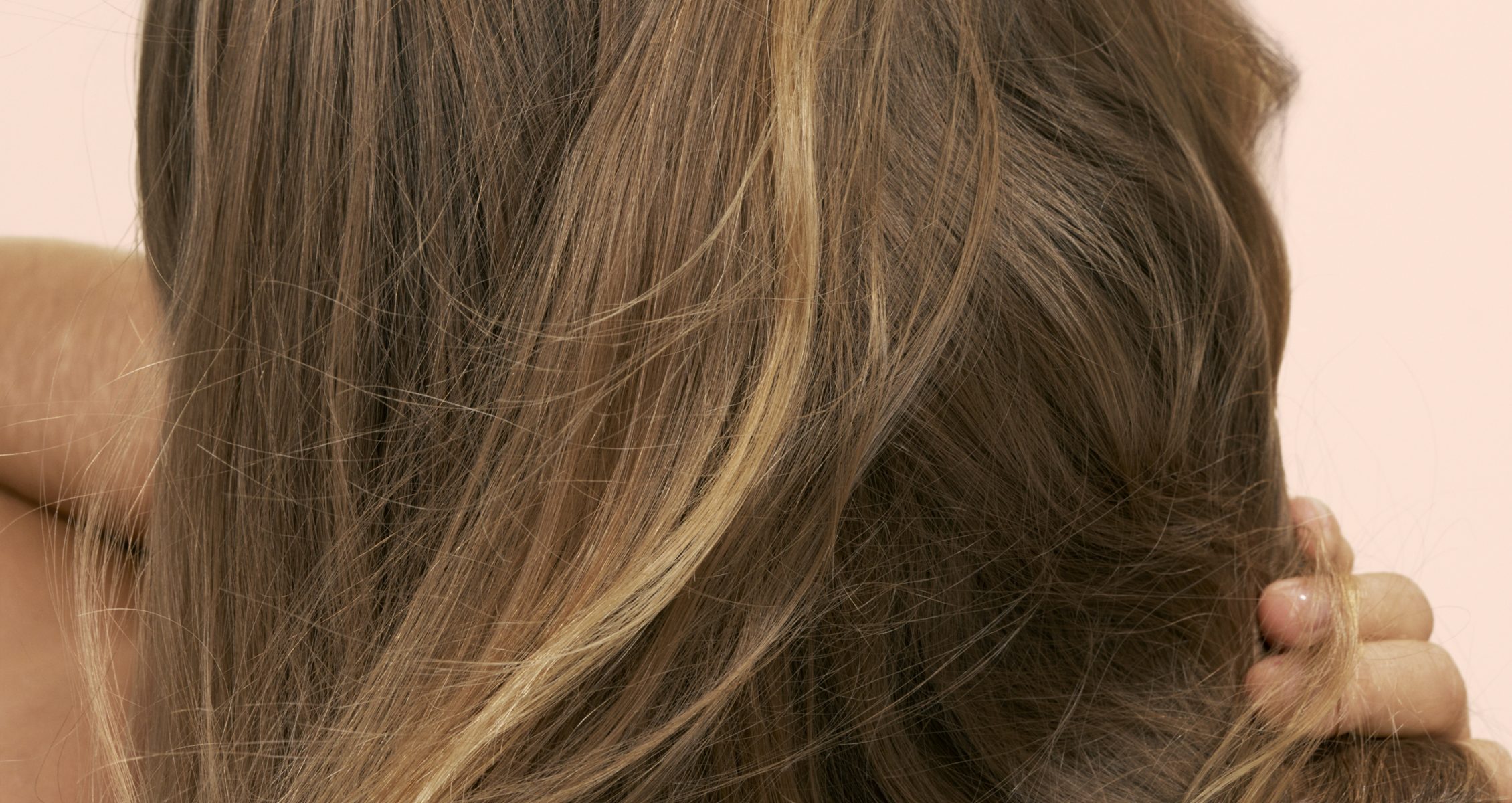 For this five-part series, we take a closer look at the long and short of five universal tenets of hair maintenance, from cuts to braids. In this mini history lesson, we dive into the history of hair dye and how we got to the rainbow-haired renaissance that we live in today.
In the year 2020, we're living through a lot of things—a presidential election, a pandemic, the greatest social upheaval since Occupy Wall Street. But what you may not have realized is that we're also living through what we'd argue is a hair dye renaissance, where every color imaginable is available to us and our tresses with minimal effort and minimal damage. We can order dye from Manic Panic, Good Dye Young, Overtone, or zillions of others to DIY at home with color-depositing formulas that can oftentimes condition hair instead of drying it out. Many of the burgeoning brands even claim to dye brown hair a lighter shade without first lifting color—a revolutionary offering in the world of hair dye.
And, more and more people are coloring their hair for fun—and with kookier hues—instead of simply a means of covering up signs of aging. Back in the old days, women bleached their hair with harmful chemicals and sat for hours at the salon under those clunky hair dryers; and way back in the old old days, people had to hunt for their pigmentation out in the elements. But now we have access to the tools we need to achieve the perfect mermaid teal, silvery lilac, or carrot ginger head of hair—right at our fingertips.
The Olden Dyes
Long before commercial dyes made their way onto the scene, ancient Egyptians were using natural henna dyes, made from the Lawsonia inermis plant, to color their wigs and apparently camouflage grays. It's also been recorded that ancient Greeks and Romans experimented with plant-based dyes and even invented a permanent black dye made from fermented leeches.
Bleach Body
It would take thousands of years until the invention of the first commercial dye, which came from Eugene Schueller (the eventual founder of L'Oréal) in 1907. A couple decades later, women began bleaching their hair platinum blonde as a reaction to the 1931 Howard Hughes film starring Jean Harlow called—you guessed it—Platinum Blonde.
Punk Won't Dye
For much of history, hair dye was strictly a functional enterprise. Yellow hair was used to identify prostitutes in Ancient Rome, and of course millions of people have historically used hair dye to cover over grays. And while plenty of people still rely on their dye as a tool to fit in, we now have the option to use it to stand out, thanks to the punks of the 70s coming out of the UK and New York City. Manic Panic—a world-famous dye brand credited as one of the first commercial sellers of bright, colorful dyes in the U.S.—was the name of America's first known punk boutique, opened by Tish and Snooky Bellomo on St. Marks in the East Village in 1977. They sold vintage wears and, of course, punk-approved (specifically unnatural-looking) hair dye to the youths and misfits of New York City. Unnatural hair colors are especially beloved by marginalized groups as a way to stand out or identify oneself, from the punk movement of the 70s to the emo and scene kids from the MySpace era of the aughts who followed suit. The queer community, too, has a history of experimenting with bright hair dye in every color of the rainbow.
Make It Pop
Pop icons in the 80s and 90s such as Cyndi Lauper, Billy Idol, and Kurt Cobain were dyeing their hair bold shades of red, orange, blue, and white-blond, making colorful locks ever more popular amongst angsty teens. Sassy Magazine encouraged Kool-Aid dyeing as a means of achieving the hot looks for less cash. In the late 90s and early 2000s, colorful hair trended steadily upwards, giving us the iconic looks from electric blue–haired Gwen Stefani and vibrant purple-headed Lil Kim. And today, it grows even more mainstream. Everyone from Kylie Jenner to Nicki Minaj, Rihanna, and supermodel Charlotte Free is experimenting with pigmented strands and brands like Overtone and Good Dye Young are garnering steady fanbases on Instagram.
Unnatural Naturals
But not everything has been rainbow-bright. During the last two decades, we've blown through neutral hair dye trends at the speed of light. We kicked off the aughts with the infamous "skunk" highlights, i.e. the high-contrast platinum blonde streaks donned by stone-cold brunettes such as Kelly Clarkson, Rihanna, and even Beyoncé. Then in the early 2010s, we dove headfirst into a new trend that's still with us today: the ombré (French for "shade"). It seems every celebrity under the sun—notable among them are Vanessa Hudgens, Khloe Kardashian, and Michelle Obama—has dabbled in the world of dip dye, leaving their roots dark and brightening their tips. It's such a widely beloved trend that it's been replicated in other beauty and lifestyle arenas, too, from ombré nails and makeup to baked goods. Ombré was  immediately followed by the reign of balayage (French for "to sweep"), in which we began to see long, elegant, soft curls defined by their glossy high and lowlights. Mega-celebs like Gisele Bündchen, J Lo, and Jessica Alba all tried out the look circa 2016, and it caught on like wildfire. 
While many people spend a lot of time and money dyeing their hair to look like it's just naturally sun-kissed, some are taking the opposite approach and opting for silver hair, also called "Granny Hair," which peaked in popularity after 2015. Over the last five years, women of all ages have steadily embraced silvery gray. Many see the trend as a reappreciation for the natural process of aging, something women have been socially conditioned to hide. Looking ahead, the possibilities are endless when it comes to color. Hair dye will surely continue to evolve as well as people's creativity. We can't wait to see what's up next.