Everything You Need to Know Before Getting Hair Extensions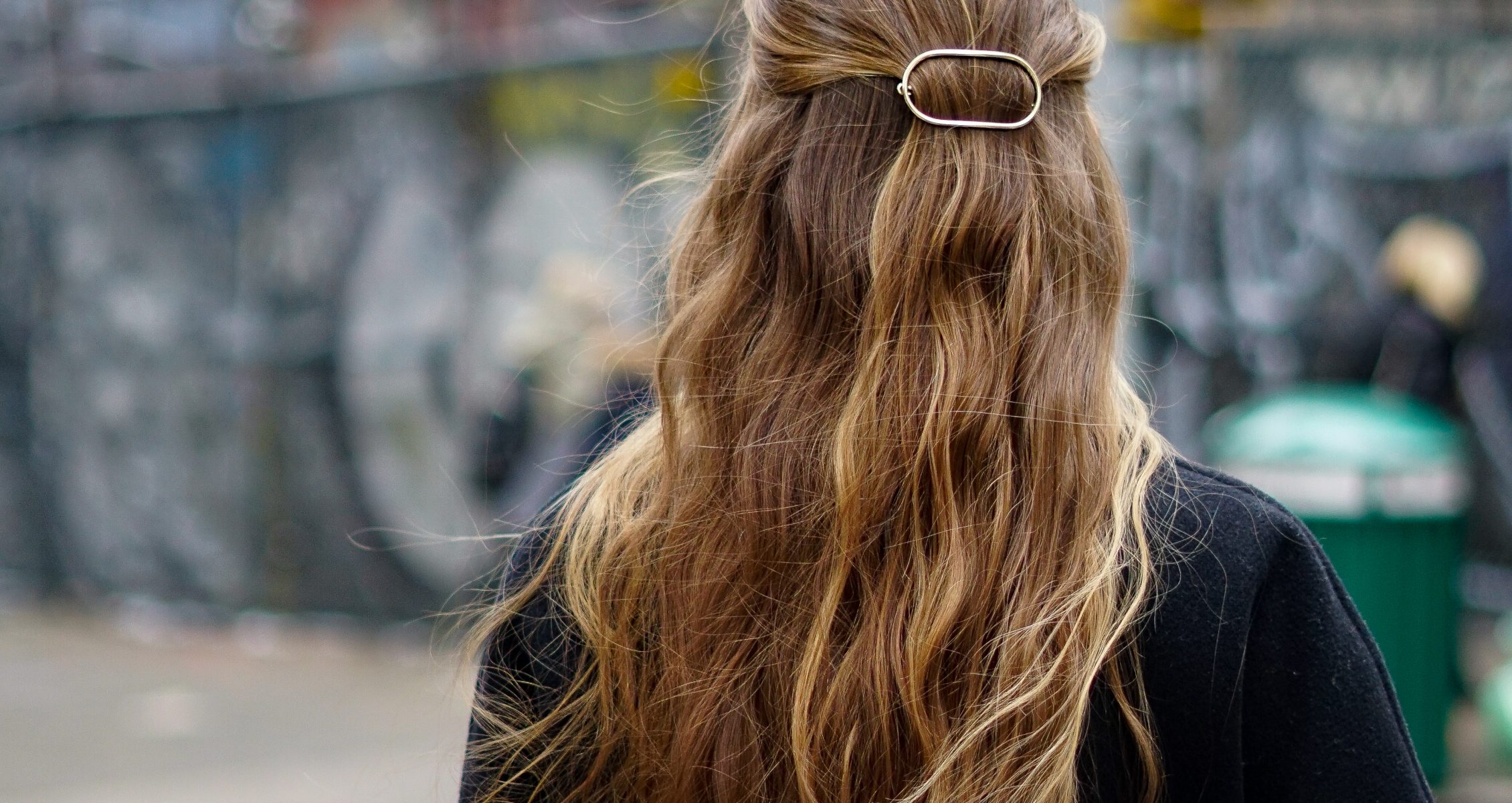 Most every celebrity you see walking the red carpet or posing for ad campaigns is hiding a secret in plain sight: they're wearing hair extensions. When done right, hair extensions should be entirely undetectable, in color, finish (not too shiny or dull) and adhesion. They should also be comfortable for the most part. There may be a bit of an adjustment period at first, but they shouldn't cause pain or tension to the scalp. And when installed correctly, they shouldn't cause any damage to your natural strands. Extensions can offer a quick fix for hair growth, add some fullness to fine-textured locks or just be used as an easy way to add in highlights, lowlights or ombré color without resorting to dye. Since there are positive and negatives to each kind of extension, be sure to always start the process with a salon or stylist that specializes in them.
Natural vs. Synthetic
This is where the old adage, "You get what you pay for," really comes into play. "Generally speaking, human hair will always be more expensive," says Faith Huffnagle, Prose Director of Education and veteran stylist, "But the benefits of human hair is that it can be conditioned, colored and heat-styled, whereas synthetic strands will melt with heat and chemicals."
Remy human hair is the highest quality, which understandably comes at the highest price point. Its hair cuticle has been preserved, and all the hairs run in the same direction giving it a naturally soft, silky texture. Then there are synthetic extensions which are the most cost-effective, but they can tangle easily, aren't great for heat styling and are a lot lighter than natural hair, causing the strands to move in an unnatural way. That said, the positive spin on synthetic strands are that they're a low commitment way to try out extensions without dropping a bundle.
Find your perfect match
Nothing screams fake hair quite like badly coordinated extensions. Even being off by a shade can throw off your look. A trained stylist will ensure they blend seamlessly, but for clip-ins, you'll want to match the most prominent color in your hair, typically the shade of the hair's ends, not the roots.
You'll also want to pay attention to the weight of your extensions. If they're too heavy, the roots of your natural hair will be stressed, which you definitely want to avoid. You should match the density of the extension to the density of your hair. If your hair is thin, fragile or damaged, you'd want to steer clear of a thick, heavy extension. And always avoid placing extensions where hair is the most delicate—around your hairline or at the nape of your neck.
Extension dos and don'ts
DO:
Treat your extensions with care
Tie hair in a low ponytail or loose braid at night to avoid tangles and matting
Dry extensions thoroughly after washing
Detangle starting at the ends working upwards; press your hand on the roots as you're doing this to ensure you aren't tugging on the extension
Use a heat-protectant on Remy hair before blow-drying to protect your investment
Shampoo and condition your extensions with sulfate and paraben-free products
DON'T:
Sleep on wet extensions
Use hair oils near the roots which will cause extensions or tape to slip or get sticky
Remove extensions on your own (unless they're clip-ins), see a professional
Wear extensions longer than recommended and expect your natural hair to remain healthy
Use your regular hair brush to comb through extensions (a detangling, nylon-bristle or wig/extension brush is gentler on strands)
Clip-in extensions
These are your gateway extensions for adding thickness and length. They're basically barrettes with hair attached, which make them super user-friendly and take around thirty minutes to adhere, with the process becoming quicker as you gain confidence. For someone who swims, plays sports or works out often, they're easily removed and replaced. "Clean and condition clip-ins regularly, allowing them to dry completely before reusing," says Huffnagle, "Damp hair extensions can cause mildew."
Tape-in extensions
Essentially, these wefts are sandwiched between small sections of your natural hair and clamped together using a sturdy, double-sided tape. Because they contain the least amount of hair, they sit flat, creating a very realistic look. It takes a professional around two hours to attach them throughout the head, but they remain in place for six to eight weeks. Plus, they can be removed and reapplied, so you don't have to repurchase new extensions each time. You'll want to be careful about anything that will compromise the adhesion of the tape: hair oils, conditioning hair's roots or any activities that will cause your scalp to sweat excessively, like hot yoga. Conversely, spent a little extra time rinsing the shampoo from strands, as it tends to get caught in the tape.
Fusion or bonded extensions
The longest-lasting of the bunch, individual, keratin-tipped hair extensions are bonded to natural hair using heat. They also take the longest to adhere, so expect to spend two to four hours in the chair. "Fusion extensions are much more customizable, and because there's less bulk at the root, there's more styling versatility," says Huffnagle. They also last the longest with three to four months of effortless wear. But, this process comes at a pretty penny, particularly in light of the fact that you're purchasing extensions that can't be reused once they're removed.
Protect your investment by washing your strands with customized hair care that's also extension-safe (free of sulfates and parabens). Get started with your custom formula by taking the Prose consultation here.