Has your career always revolved around social impact?
I've always had a passion for finding ways to create balance and engage both internal and external teams for numerous causes. I was born in South Sudan and come from a tribe of semi-nomadic herdsmen that were intricately connected to the land, cattle, and a native social-economic system. That is why I'm so passionate about sustainability and social impact and creating a balance between our people, our planet, and our community as we conduct business.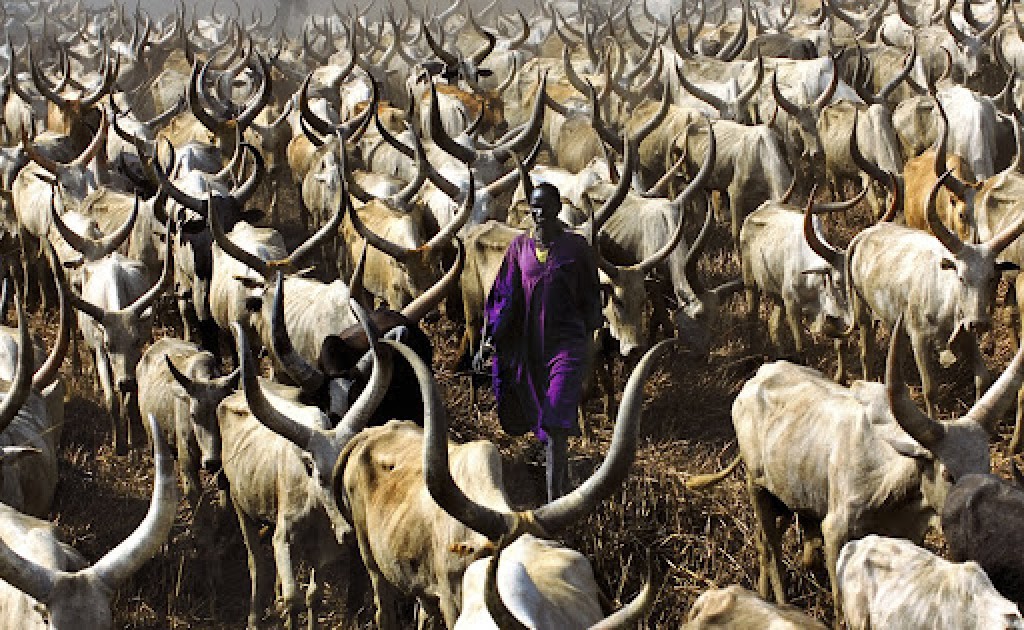 Where do you think Prose's potential to make a social impact lies? 
Prose's potential to make a social impact lies in our core pillars of diversity and sustainability. We are, at the heart of it, a brand that elevates the individual and in doing so we are saying, "YOU ARE BEAUTIFUL as you are! You don't have to fit into any box that we have created for you, instead, we are going to do the work to get to know you!"  It is a powerful thing for a brand to celebrate individuality because it allows each and every one of us to be exactly who we are.
Who makes you feel most yourself?
Well it's actually a collective who…my bees do. When I'm out in the beeyard, it's a very visceral feeling because there is no fashion, no makeup, no hair, no conversations, no relationships. It's just you and the bees and you are participating in biological and evolutionary processes that have amazing downstream effects on our planet. What a miracle to witness, 35,000 bees working together for the survival of the colony. It certainly makes me feel like a tiny cog in our big world, which is both humbling and edifying at the same time. We all have our part to play.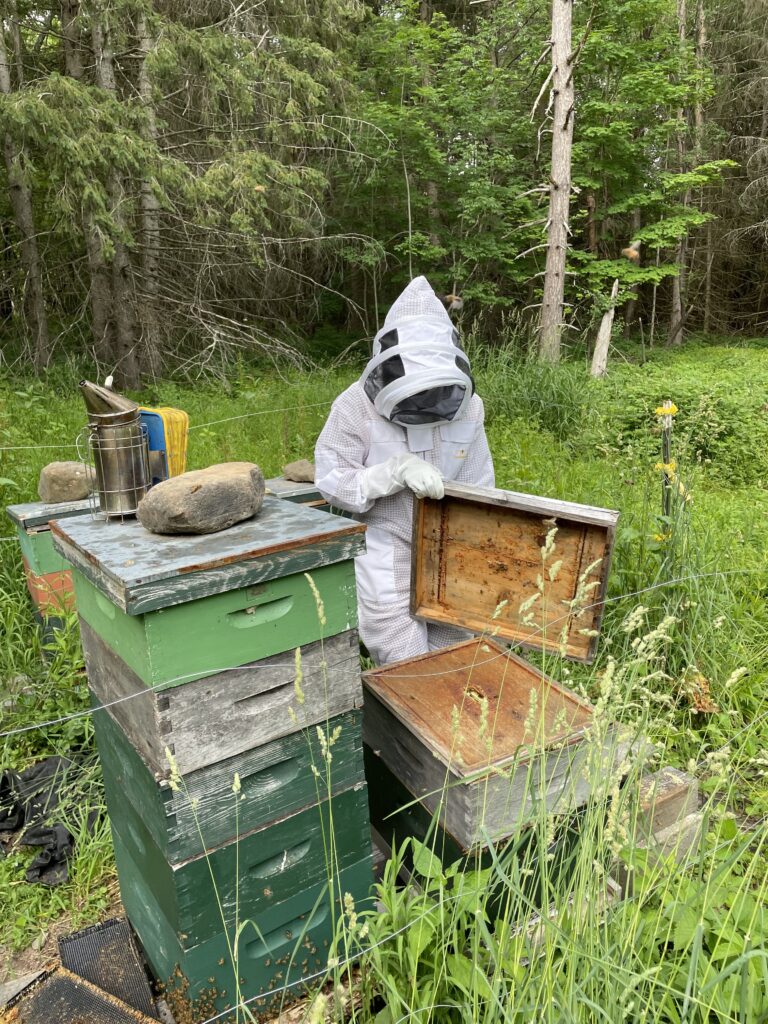 What is something you can't live without doing every day?
Well, in the summer I ride my bike everyday! It's one of the most freeing feelings careening down a Brooklyn street and feeling the city go by. I used to work on 57th and 5th and the late photographer Bill Cunningham used to ride his bike all the time, too. We bonded over bike-riding in the city and he told me he has had his bike stolen 32 times since the 1970's. He sent me a small note with all the pictures of me on my bike riding to work. Those pictures are my most prized possessions.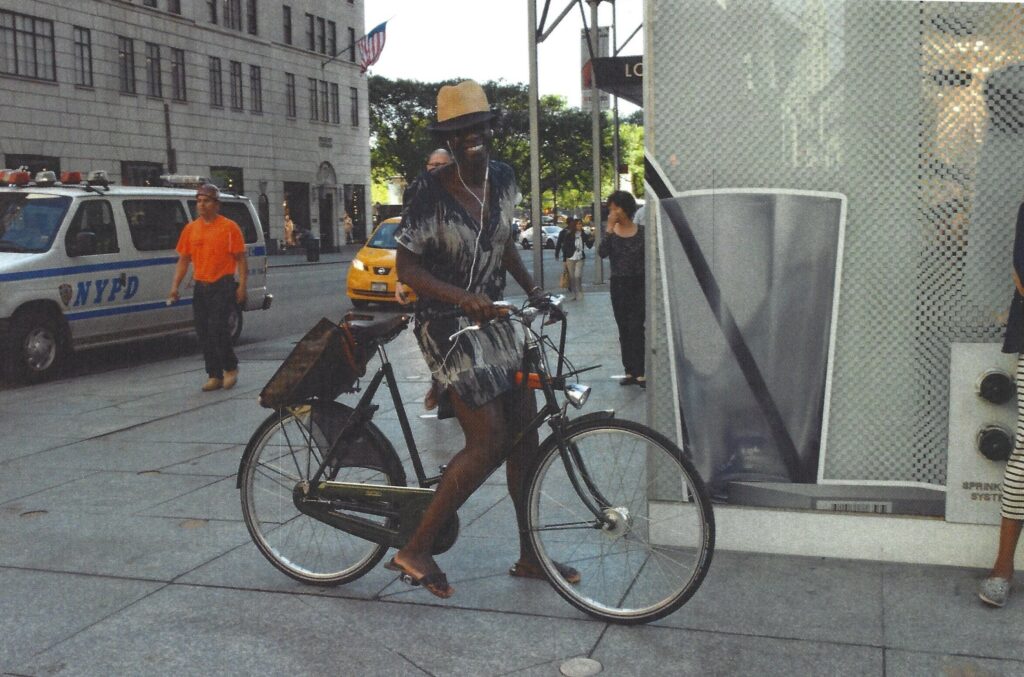 When do you feel the most challenged?
There is this wonderful saying that if you can run a mile, you can run a marathon. It's hard to conceive, but the little steps we take towards a goal are so critical for process and execution. My biggest challenge is to make the mundane…magical. To honor the little things that we do everyday.
Where do you feel most at home?
I feel most at home in my garden. Pulling weeds and trimming shrubs, and trying out plants that 50% of the time don't make it! Ouuff! I'm trying to plant a yew hedge right now and my vision of it is 5 meters and manicured; highly reminiscent of an old English garden.  But the plants are right now not even .5 meters. and completely unkempt. It's an exercise in patience to say the least.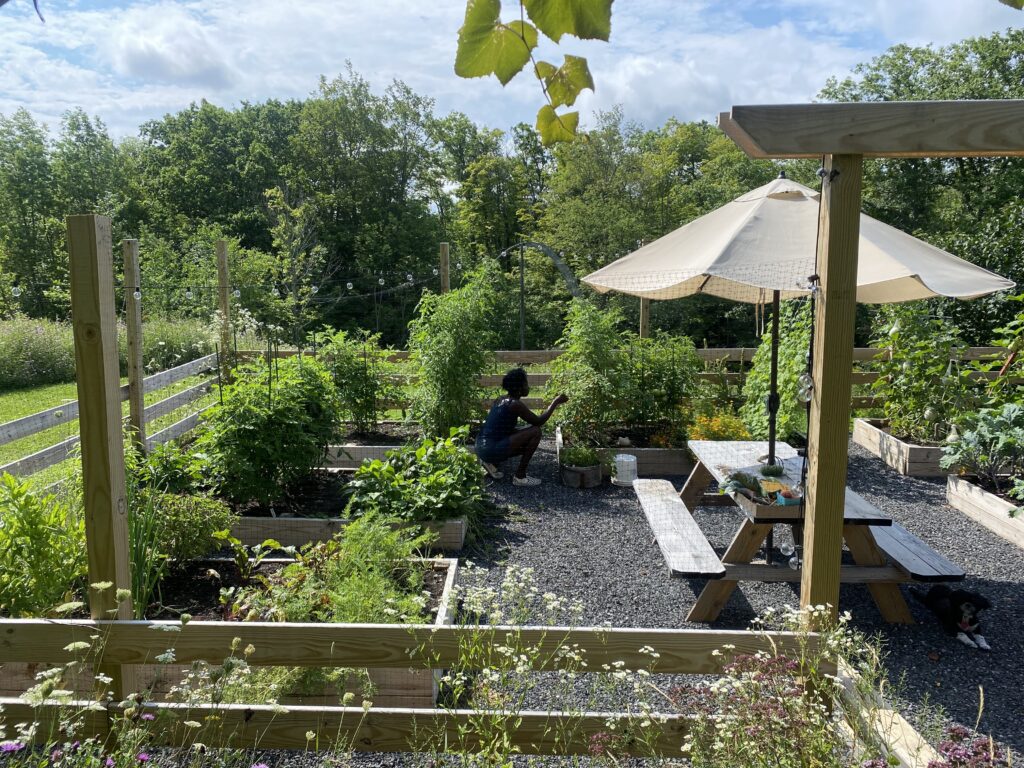 Why do you do what you do, professionally speaking?
I do what I do because I really do believe human spirit is a magical mystery and when we work together to effect change we transcend hurdles and challenges. I love exploring this path between inspiring individual commitment and creating collective action. It's the secret sauce to my job and I learn from my colleagues and teams everyday.
What's your hair routine like? Are you a minimalist or maximalist when it comes to your strands?
My hair routine is definitely minimal! I grew up with cornrows every Sunday evening so my mom spoiled me. Now, I  switch it up between protective and natural styles depending on how much I'm exercising and the weather. Our Prose curl cream has been a life-saver for my natural hair styles this summer.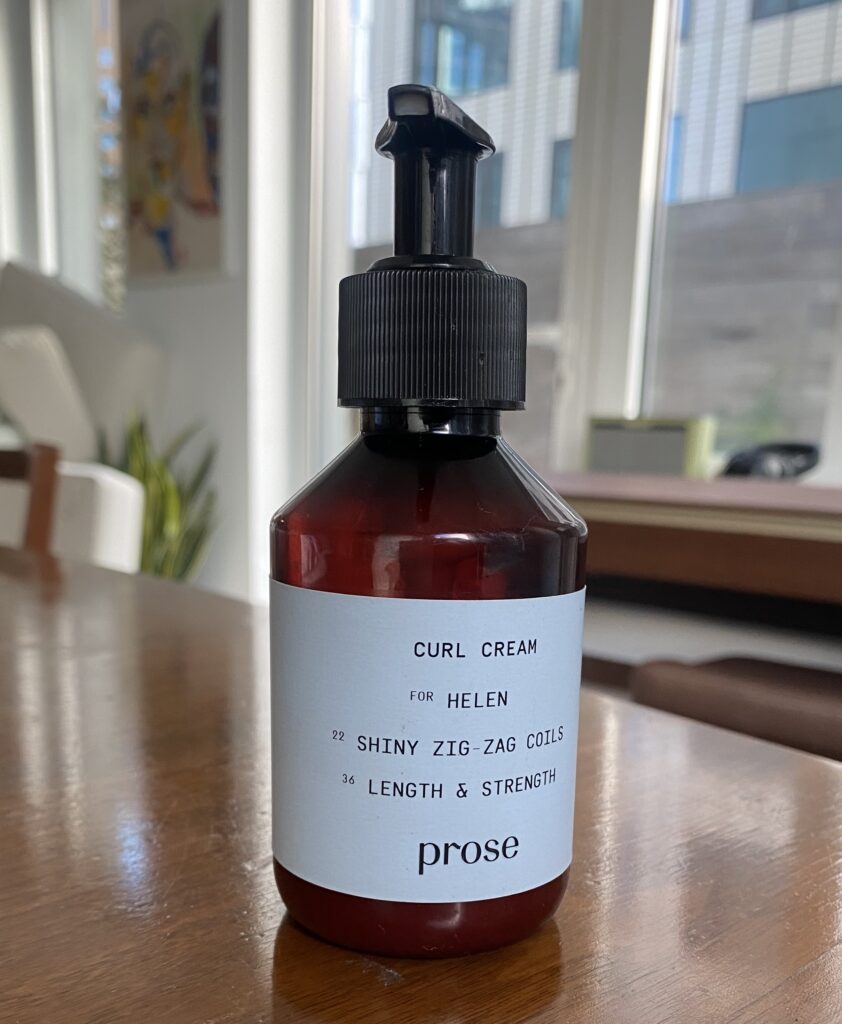 Do you have any beauty hacks that you think people should know about?
I don't have any hacks, but some magic tricks. I'm a 4c curl pattern with lots of shrinkage so the difference between me with curly hair and straight hair is pretty drastic. It's like going from Beyoncé to Sasha Fierce, lol. Well maybe not that extreme, but it's a whole new lewk.