Under $50
Accessories
For that special person who is all about the details
This beautiful rhinestone pin set is made from Swarovski crystals. With a choice of two tonal colorway options these pins are the perfect way to add a pop of color and sparkle to any hairstyle.
Chloe and Isabel, Rhinestone Pin Set, $48

Image via chloeandisabel.com
For the fan of dainty accessories
This pin set is perfect for that friend who loves incorporating accessories into her daily hairstyles. These vintage-style pins add a delicate touch to any look.
Anthropology, Hair Pin Set, $32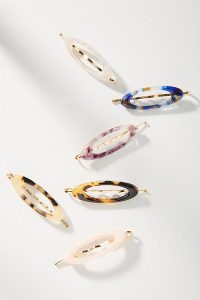 Image via Anthropologie
For the Multitasker
No more rogue bobby pins. This magnetic holder will keep your pins easily accessible and all in one place.
Hair Pin Pal, Hair Clip Magnetic Holder, $14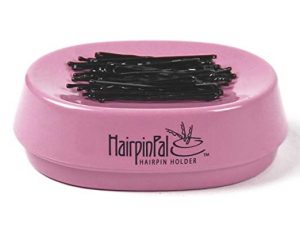 Image via Amazon
Tools
For your friend who needs the extra time
This turban uses a proprietary wicking fabric called Aquitex, which is proven to cut drying time by 50%. Not only does this turban protect strands from rough towel fibers but also makes drying time a breeze.
Aquis, Rapid Dry Hair Turban, $30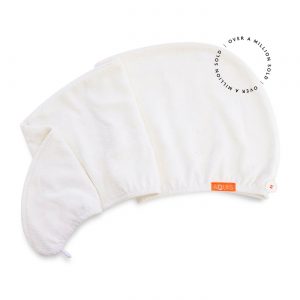 Image via Aquis
For your BFF who extends her blowout all week long
We all know the struggle of taking a shower without getting our hair wet. Regular shower caps seem to let water seep through somehow, leaving our hairline or ends in need of post-shower touchups. Shhhowercap is completely waterproof and super cute.
Shhhowercap, Shower Cap, $43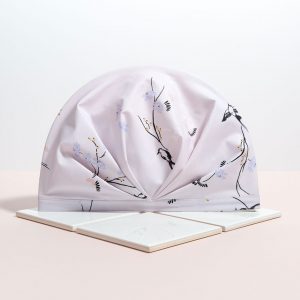 Image via Shhhowercap
For your friend who embraces her natural texture
This unique and innovative Devacurl diffuser delivers 360 degree airflow. There is no other diffuser like this one. This diffuser is perfect for a curly friend as it has the ability to completely surround curls, even at the root helping the hair dry faster while leaving it full of body and volume.
Devacurl, Devafuser, $50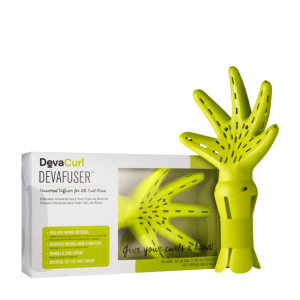 Image via Devacurl
Over $50
For someone who's craving some hair TLC
Not only is the Q-redew hair steamer a great styling tool, but it's also an exceptional tool for treatments. It quickly refreshes and restyles hair all while hydrating, reshaping, detangling, and adding volume. Its warm mist/steam lifts the cuticle to deep condition by allowing moisture to penetrate each strand.
Q-Redew, Hair Steamer, $78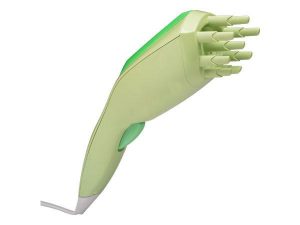 Image via Q-Redew
Under $100
Hair Perfumes
For that special someone who has a signature scent
A perfume is a classic holiday gift. Although every woman loves getting a new scent each year, surprise her with a fresh hair perfume so that her locks always smell as good as she does.
Dior, Hair Mist, $52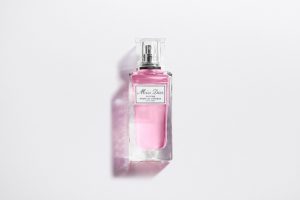 Image via Dior.com
… Or who loves floral notes
For those who love fresh feminine and floral notes this Gisou Honey Infused Hair Perfume is perfect. Their key ingredient is honey, which contains a blend of minerals, vitamins, amino acids and antioxidants. As a natural humectant, honey maintains the hair's natural moisture balance, resulting in hydrated, smooth and luminous locks with a silky shine.
Gisou, Honey Infused Hair Perfume, $80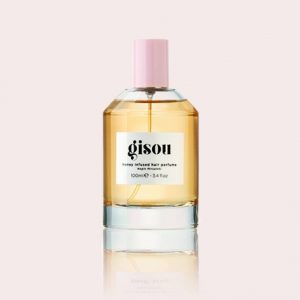 Image via Gisou
Protective tools
For your friend who likes her beauty sleep
The Slip Silk Pillowcase is the perfect gift for anyone on your list. This pillowcase protects your strands from split ends, helps to prolong your blowout and even reduces damage to your skin.
Slip Silk Pillowcase, Queen Pillowcase, $85
Image via Slip Silk Pillowcase
Over $100
Tools
For that person who deserves a splurge
The perfect hair brush for giving strands natural shine is the Mason Pearson Hair Brush. This premium-grade boar bristle brush is gentle to the hair and scalp and is the best tool for distributing your natural oils while also exfoliating the scalp and stimulating circulation to hair follicles. With very minimal effort this brush makes your hair look and feel great.
Mason Pearson, Mason Pearson Junior Hair Dryer, $170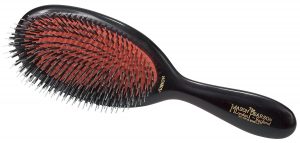 Image via Amazon.com
For your friend who wants to master beachy waves
The beachwaver is the best tool to create effortless beachy waves, but also defined curls and glam volume. No matter the look you prefer this self-rotating curling wand makes styling a cinch no matter what your level.
Beachwaver Co., Beachwaver S1, $129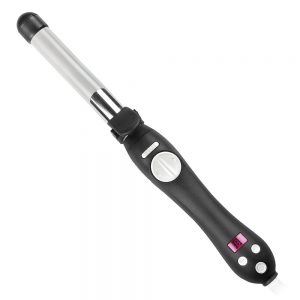 Image via Beachwaver.co
For a special friend who loves techy gadgets
The Dyson Supersonic hair dryer has a powerful digital motor and intelligent heat control to quickly dry strands while protecting hair from heat damage. It helps maintain natural shine while giving you complete control over your desired style.
Dyson, Supersonic Hair Dryer, $399.99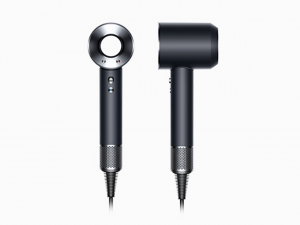 Image via Dyson
Don't forget to treat yourself. Take our consultation here and discover the ingredients your strands need to achieve your hair goals just in time for the new year.