How to Recreate 1920s Flapper Hair in a Few Easy Steps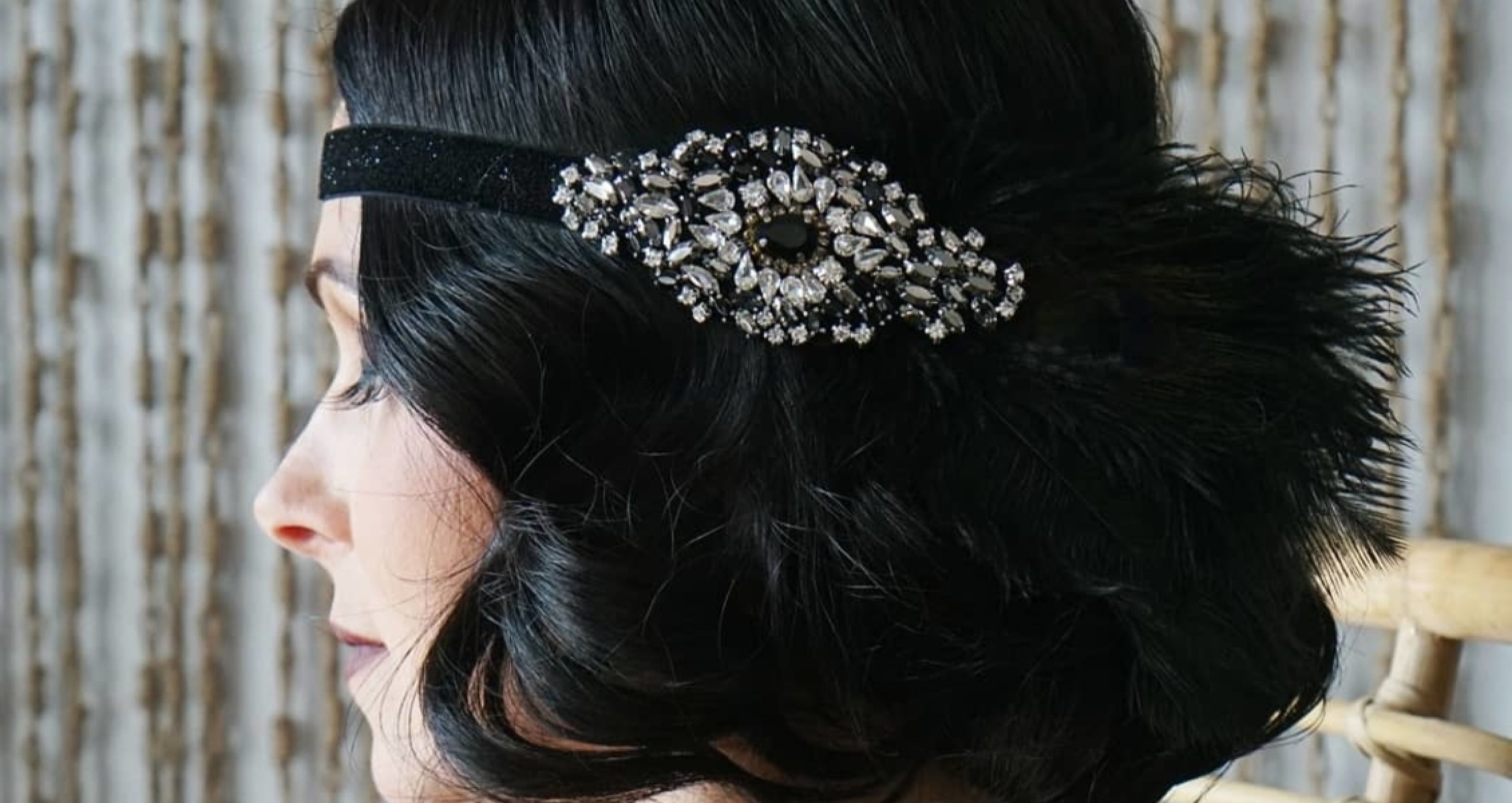 It doesn't get any more classically glam as a 1920s flapper. The key to the look is the signature flapper bob, a voluminous style with vintage soft curls. The best part? It works on any length hair so don't worry if you have long locks. Creating the perfect faux flapper bob is easier than it looks. Once your temporary cut is styled, add a dainty headpiece or headband, pearls, and a slinky dress with fringe to pull your entire look together.
For this Faux Flapper Bob you will need:
Hairspray
Long Bobby Pins
Curling Iron (A wand is preferable)
Hair Clips
Hair Oil (Optional)
Headband or headpiece
Clear Elastics
Step 1: Spray your hair lightly with hairspray before curling.
Pro Tip: Opt for a medium hold spray which is best for keeping the hair intact while still allowing you to brush through afterwards.
Step 2: Grab a section of hair, starting from behind your ears to the top of your head. Split hair down the middle, creating two top knots on each side of the head and clip. Leave remaining back section of hair free.
Step 3: Starting at your nape, curl your hair in horizontal sections.
Pro Tip: Holding the wand horizontally creates more voluminous curls.
Step 4: Add a few drops of oil and comb through waves.
Pro Tip: Layering oil over hairspray adds moisture while still keeping hold.
Step 5: Create loose ponytails from each section, securing the elastic at the desired length of your faux bob.
Step 6: Roll each section of hair under the elastic and pin with long bobby pins.
Fun Fact: Bobby pins were named after this "bobbed" hairstyle.
Step 7: Finish with a headband and a bold lip.
Make sure your natural lengths look as healthy and shiny as your faux flapper bob. Take our consultation here to discover the ingredients in your unique formula that will help you meet your hair goals.