When I was 1 ½ years old, I lost all of my hair. All of it; even my tiny eyelashes and eyebrows disappeared. My parents, both immunologists, thought it was the thing when the baby's hair falls out, cradle cap or something? My grandmother said "I read something about this in Reader's Digest…you should take her to the doctor…" The dermatologist would confirm my grandmother's hypothesis. "Your daughter will never grow hair, she has Alopecia Universalis… otherwise she is a very healthy little girl," he told my parents. They were scared. I think my mother even used the word devastated years later in describing the day they got the news. It's a word I would return to in my twenties when I spent most of my paycheck, crying about the implications of being a bald girl while stretched out on my analyst's couch on the Upper West Side. Everyone around me was scared for me. That fear would become a theme.
In the mid-1980s, I went from being a confident, self-possessed, stylish, tiny bald girl in striped shorts, white tights, neon pink socks and splatter paint sneakers to a 4 ½ year old en route to my first day of kindergarten in a synthetic wig with feathered bangs far too big for my head. They said something about getting a wig for school, something about the wig being a tool to help me better adjust, because kids were cruel. All of my confidence drained out of me on that crisp September day, when, a little boy, who remains faceless in my memory, asked me, "is your hair a wig?' I quickly replied, "no."
I lied. I lied because somewhere in there, I got scared too about who I was. I don't know how it happened, but the fear seeped in. Maybe it was the fear of my family and their fierce desire to protect me from any harm whatsoever. Or maybe it was the physical symbol of the wig being placed on my head—I got the subliminal message that there was something to hide. What I know is that after that day, every single action I took was motivated by fear. The switch was flipped. When I told that boy I wasn't wearing a wig, it was the beginning of a 14 year-long mental obsession. I had to, under all circumstances, keep the secret. The fear was that if the kids at school knew I was bald under that wig, they wouldn't want to be my friend. If they knew I wore a wig, they wouldn't want to be around me because they would think they could catch the Alopecia and their hair would fall out too. At 4 ½ years old I decided I was a pariah. And when I let that thought really sink in, at 38 years old, it sends a shiver down my spine. Underneath it all, my fear was that if you knew who I really was, you would reject me.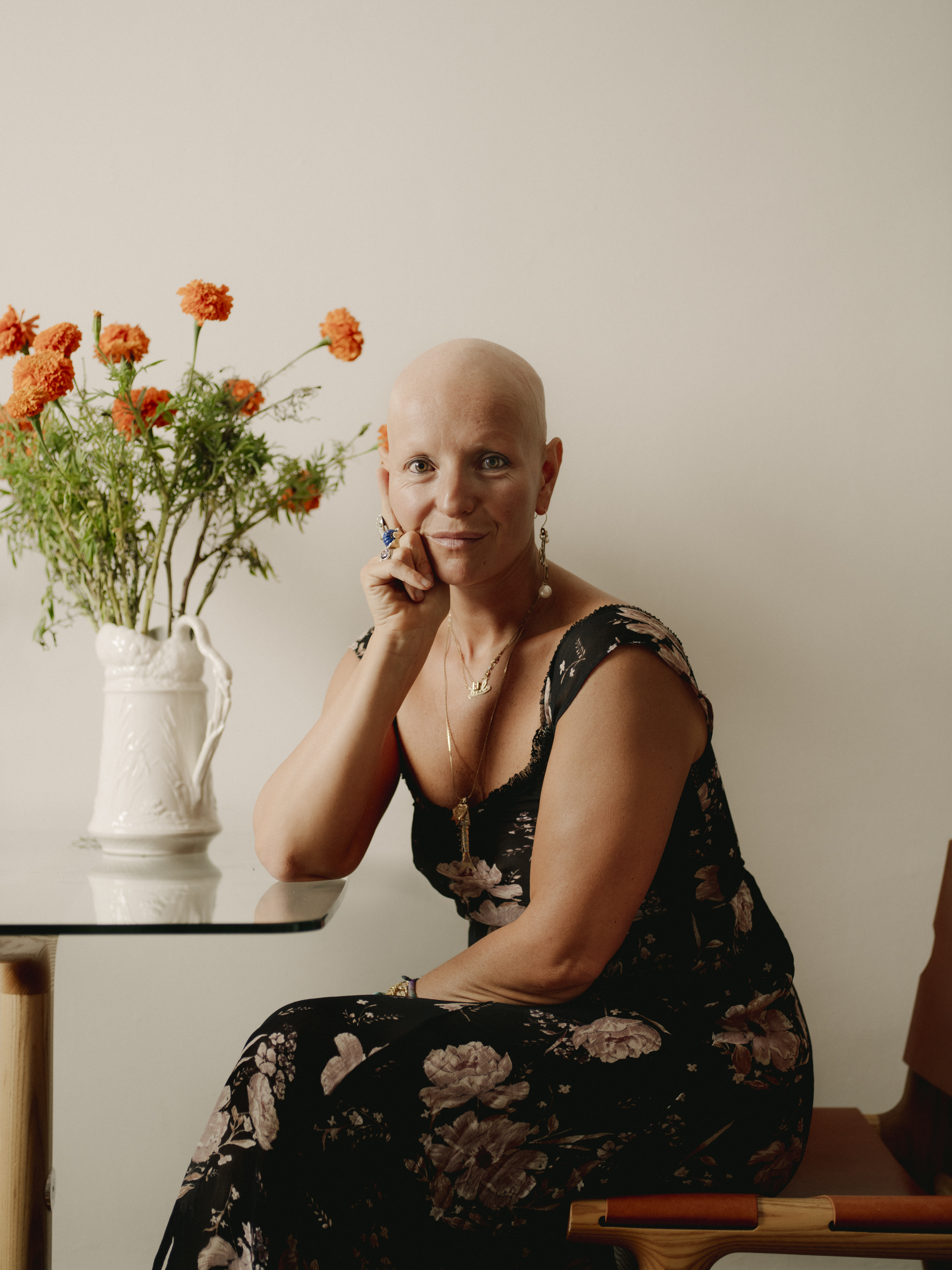 And so I wore a wig; a different wig, every year, for 14 years. A mullet, a bowl cut, a blunt cut with bangs, a perm, another perm and a better perm. In the early 90s, I did big bangs with a curling iron and Rave hair spray. I went from synthetic to hand sewn human hair. I cut thick pieces of adhesive tape, lined the inside and stuck that wig tight to my head. I put goggles on in the ocean so my wig wouldn't fall off. I played soccer in a wig in the hot heat of August, sweat pouring out the sides. A good thick wig kept me afloat on the river of denial. I could put my wig on in the morning and forget about my bald head all day. Squint your eyes, stay in the fantasy, don't look in the mirror, all is well. I wore my wig until it was tattered and thinning because I hated getting a new wig. That meant going to see Valerie on Route 111 in Smithtown at Advanced Hair Creations. Don't get me wrong, Valerie was lovely. She had big permed hair and smoked cigarettes and she loved me. She was one of very few people who saw me without a wig on my head from 1985 to 1998 who was not a member of my immediate family. But when I went to Valerie, I had to confront my Alopecia. Would the difference in the appearance of my new wig cause some suspicion at school? Would the kids notice? Would they discover the truth about me? I was obsessed, I told you.
In high school, I finally found friends in chorus class and the drama club. Friends that felt like outliers like me. My tribe. We stayed up late and built sets for plays and went to the diner and ate chicken fingers and drank coffee and smoked cigarettes and sang songs from Rent. "La Vie Boheme." I felt a part of something. Friends came out. And I came out too in a way and told them I was bald. I showed them my head. They said, Don't ever put that thing back on your head. They said, You're beautiful, just the way you are. I had never heard that before. It was revelatory: you are perfect as you are. I wanted so badly to find the courage to take my wig off and not put it back on, I wanted so badly to believe them. I tried for two years to find the courage to do it. All I had to do was just remove the wig from my head. But I couldn't. I learned later in life that sometimes you can have a case of the I have to's, but I can'ts. It's called powerlessness, and it's a thing.
So I prayed. Even though I didn't even know I was praying, I prayed. And then one day, the pain of not being who I really was in the world became greater than my fear of what people would think of me; the pain became greater than my fear of being rejected for being a girl without hair, and I took that fucking wig off my head. I packed the wig in my suitcase just in case I needed it. That was 20 years ago this past August. I wore a lime green bandana on my bald head and I walked into sophomore year at Ithaca College without my wig. It was scary and I did it; I walked right through the fear. What happened on the other side was the opposite of what I thought it would be. On the other side of the fear was a warm embrace, from everyone, everywhere I went. It was like a warm bath. I had arrived in the land of To thine own self be true and I quickly learned that once you get through the fear, truth is a beautiful place to be.
I had this fantasy though, when I took off the wig, everything would change, all those other feelings would disappear too. That wasn't the case. The wig was like a layer of the proverbial onion. Have you heard about the onion? It really works as a metaphor because self-acceptance, in my experience, it's layered. For me, the wig was the hardest and thickest of the layers, a tough skin that I finally wrenched off of my head, revealing quite literally, a shiny pearly white smooth skin underneath. It felt brilliant. But, beneath that initial layer, were many more: layers of fear, old ideas, self-hatred, blame, sadness, grief, guilt, and shame too.
Nowadays, I have learned how to use the fear instead of shy away from it. Walk through it, live my scary life. The fear is my ammunition. And when I am scared about something, I remind myself: You were a 4 year old in a wig in kindergarten—it was scary and punk rock and you made it out alive. You have withstood so much pain and humiliation and heartbreak, you took off that wig, you walk around as a bald woman in a world that values hair so damn much, you can do this, you can do anything. My experience as a bald person is always my reference point, whether I am consciously aware of it or not, it is my power and it propels me through everything.
There are many parts to a person, but Alopecia is on the outside so it takes up so much real estate in the identity conversation; it's impossible for it not to. Being a bald woman has given me an uncanny intuition, the ability to experience profound empathy, a capacity to discover and celebrate what's unique about a person, a sensitivity and awareness of others that I carry with me in every single interaction. To be the bald kid, to be the bald girl in the wig, to be the bald girl who took off the wig, to be the bald woman—it has allowed me to be seen in a way that I wouldn't if I was covered in hair. It is vulnerable and scary and beautiful and unique; it is my true power and it is my greatest gift.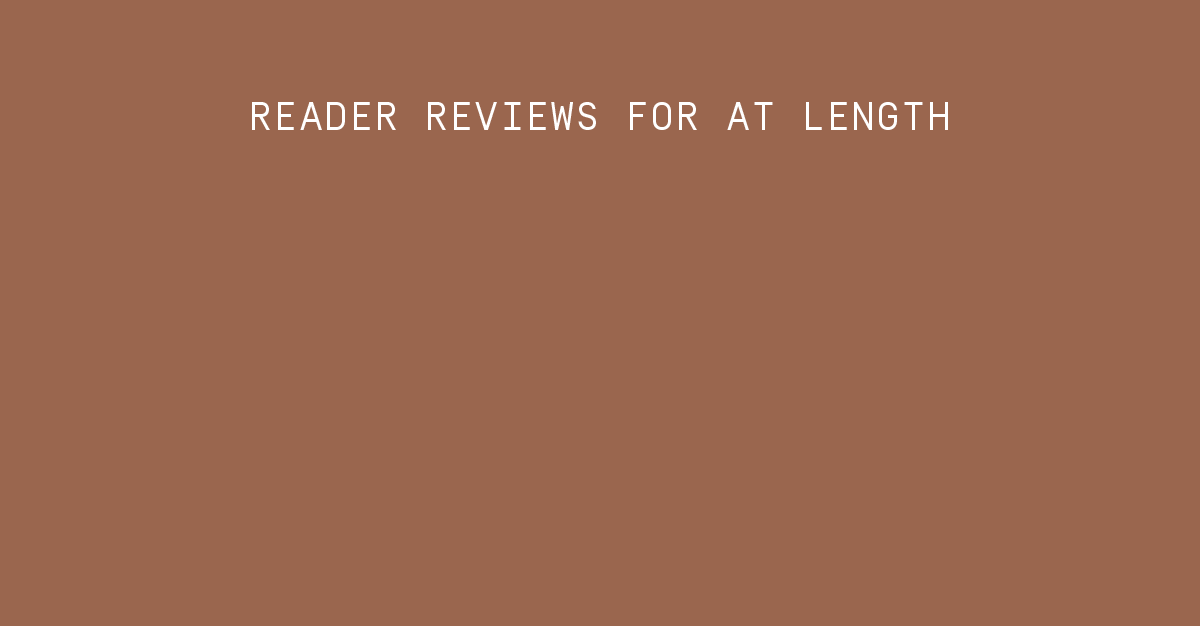 Interested in checking out Prose? Take your consultation here. 
Already have a consultation? Subscribe for 15% off every order—satisfaction guaranteed. Bonus: you get a FREE print copy of At Length.