Every day, thousands of communities spring up around the web, bringing like-minded or shared-interest members together for discussion. Because of this, the word "community" almost loses its lustre, given many of these e-born watering holes are a place for talk without action. Both are required if that digital community wants to make a hands-on offline impact, and the difference often comes down to the person or people who corralled the community. It is the founders' experience, vision, and hospitality that builds something truly significant—a community with genuine lustre.
Maria Calvert is the co-founder of Hispanics in Wine (HiW), alongside Lydia Richards. HiW aims to connect Hispanics and Latinx alcohol and hospitality industry professionals, as well as those aspiring to such a path. While Calvert acknowledges that this community was sprung up out of the pandemic, the need for its existence goes back decades. And despite being so freshly bottled, HiW was full bodied from the start, largely thanks to its founders' backgrounds in public relations consulting for food and wine clients.
Calvert and Richards worked together at a PR agency in NYC, two Latina immigrants (Calvert Ecuadorian, raised in Queens, and Richards Panamanian). It was here they engaged heavily with the industry—​​sommeliers, retail stores, restaurants, trade, press, wine brands, winemakers, and marketing professionals—and where they noticed a glaring omission: "Coming new into the wine industry, you see people of color cutting the grapes and working behind the scenes, but we noticed the lack of representation and diversity when attending trade events, press trips, and executive meetings," Calvert says. "In addition to the lack of BIPOC, Hispanic, and Latinx professionals in decision-making roles, we noticed the lack of Spanish language resources for our community, brands neglecting Hispanic and Latinx consumers, and the need to amplify the work done by vineyard stewards."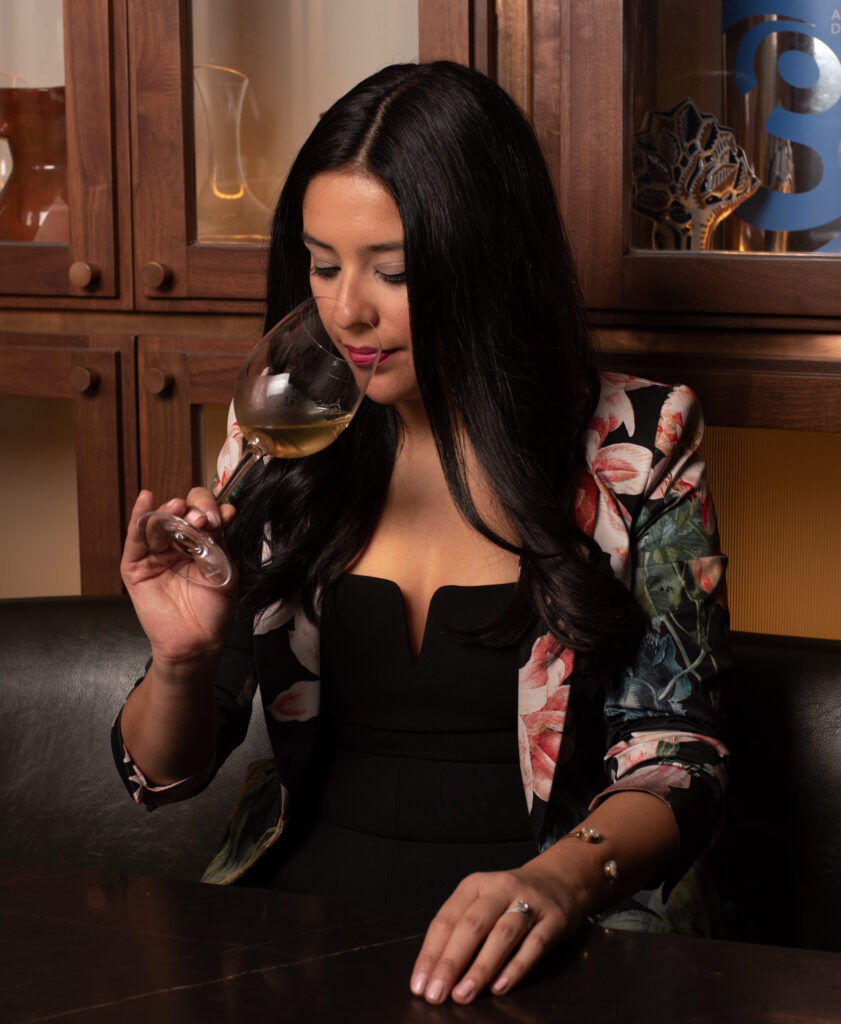 With this industry landscape exposed, coupled with the knowledge of how to bring the public together, Calvert and Richards founded Hispanics in Wine. Through their website and social channels, HiW builds what Calvert calls "a centralized space for community", one where people can obtain information or find resources on scholarships, mentors, job opportunities, wine producers, hot topics, and even bridge the language gap between English and Spanish, for those who speak one but not the other. One example is the "Hispanics in Wine Spotlight Series", where interviews are conducted in English and Spanish, and wherein these Hispanic/Latinx experts enlighten listeners with their own perspective on the global and U.S. wine industry, while offering advice to newcomers and discussing changes they want to see enacted. 
As for the changes Calvert wants to see enacted: "'Representation matters' is our guiding principle. Diversity brings new ideas to the table, [and is] something that the wine industry desperately needs across the board."
Teaching others how to navigate the wine industry
Industry outsiders can tune in to the HiW Spotlight Series on Instagram to learn from Hispanic/Latinx wine professionals and their journey in the industry. What certifications they obtained, which scholarships they applied to, what advice they give to new industry professionals, and so much more. "Also, with HiW, new professionals can reach out to us if they have questions about navigating the industry and referring them to a mentor within the sector. Also, the website offers industry job opportunities, scholarship openings, and other resources. Again, it's all about having a centralized place for support and resources," Calvert explains.
Growing support for Hispanics in Wine
Speaking of support, HiW has received a tremendous amount from many wine professionals in the industry who want to help in any way possible. "We've received heartfelt messages from individuals who did not know of other Hispanic/Latinx professionals in the industry. It's rewarding to receive these messages and know that people connect, support one another, and have meaningful conversations. We've also received inquiries from retail stores that want to have more Hispanic/Latinx wine brands on their shelves.  "If anyone is in the Washington DC area (my current hometown), I recommend visiting Grand Cata, a Latino-owned retail store specializing in the wines, foods, and culture of Latin America. They focus on a unique wine experience that brings the best of Latin America to the local consumers in DC," says Calvert.  Also, being able to help other social organizations and nonprofits connect with the Hispanic/Latinx community and seeing the results has been pretty amazing," Clavert explains.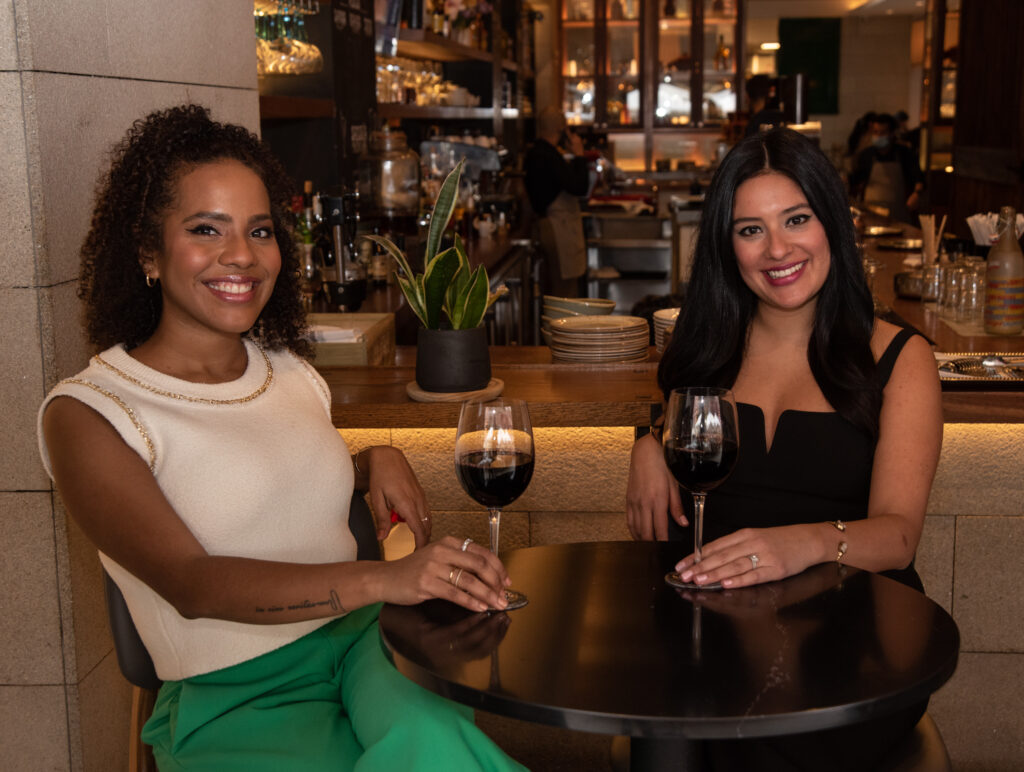 Industry gaps revealed by the pandemic
As a result of their professional experience (as two Latina immigrants in the wine industry), and [seeing] COVID disproportionately impacting the hospitality industry and minority communities, Clavert and Richards decided to launch Hispanics in Wine in September 2020. "Also, we chose this month in honor of Hispanic Heritage Month. Culturally, Hispanics and Latinx work together as a community; it's part of our pride, family, and our roots. Community is so important to us, and this is something that we are trying to replicate with Hispanics in Wine," says Calvert.
Ensuring brands are transparent and genuine
Brand alignment with Hispanic consumers' values has never been more important, and it's clear that the Latinx influence is shifting—and will continue to shift—overall consumption trends across the U.S. To appeal to this market, the industry needs to know how consumers developed their interest in wine and focus on targeting these sources. "As a Public Relations professional, I often see brands recycle old advertising, google translate English content to Spanish, instead of hiring the right people who know our community," explains Calvert. Now more than ever, consumers are using their power to support brands that are transparent, who speak to them, through their purchases. They are savvy consumers.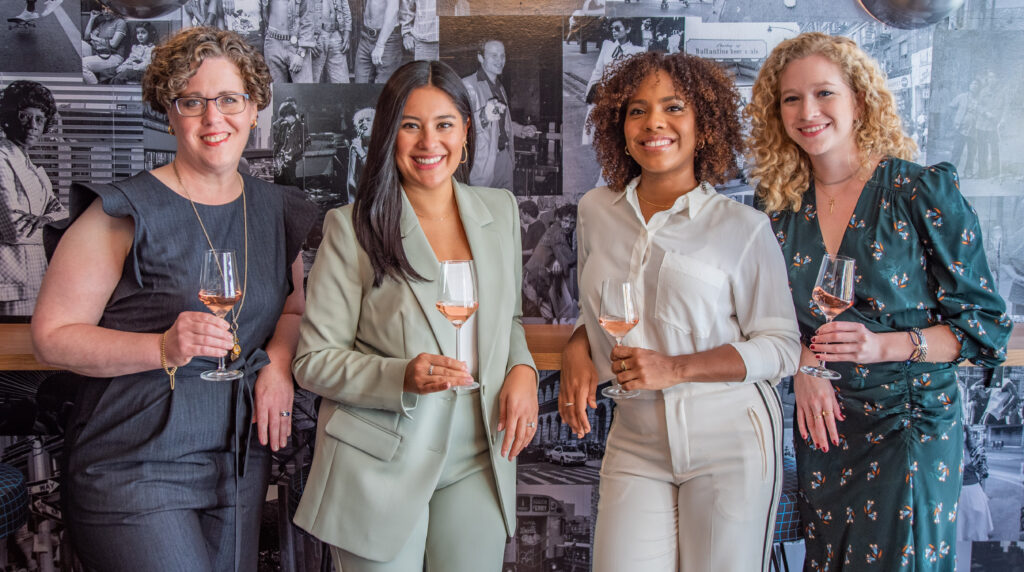 The team behind Hispanics in Wine
Ivonne Nill is the Trade Liaison and contributes to building the HiW community by conducting interviews for the Spotlight Series. Ivonne is studying for the Master of Wine examination and gives back to the Hispanic community by helping as many people as possible to further themselves in the wine business through education and mentoring. Emilia Alvarez is the HiW Coordinator and helps with administration, keeping the website up to date, and social media content development. Also, Emilia currently uses her wine knowledge and experience to help local wine businesses in New York City and Puerto Rico with their digital strategies and content marketing.
What's next for Hispanics in Wine
"We are in the process of launching the 'Hispanics in Wine Directory' in English and Spanish where we list the Hispanic/Latinx wine professionals in the U.S. and worldwide. This allows for professionals to stay in contact with each other, anyone who is new seeking for mentors, business and press opportunities. Moreover, we are launching a few exciting projects in the next several weeks that include partnerships with other great organizations in the industry and education opportunities," says Calvert. So, stay tuned!