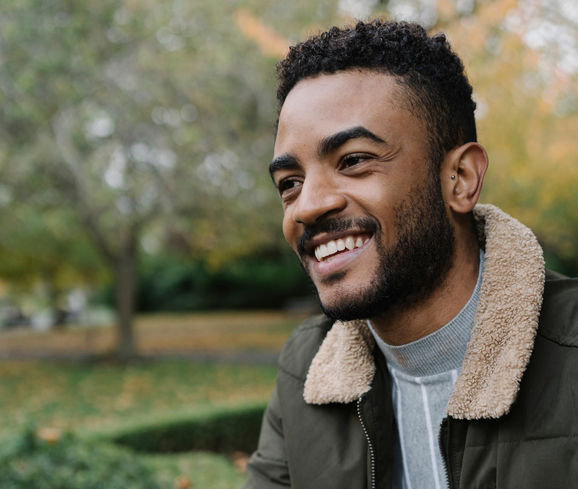 The faded sides give you dozens of can't-fail shorter styles. Ask your barber for their opinion on the height of the fade, because your hair density, hair line, and head shape can play a significant role in whether or not that fade should graduate quick and low around the ears, or high and tight with a nearly naked clip around the ears. (The contrast of the grade is also something to discuss with your barber.) This one grows out fairly cleanly, and requires a cleanup every 2-4 weeks, depending on how fresh and tidy you want it to look.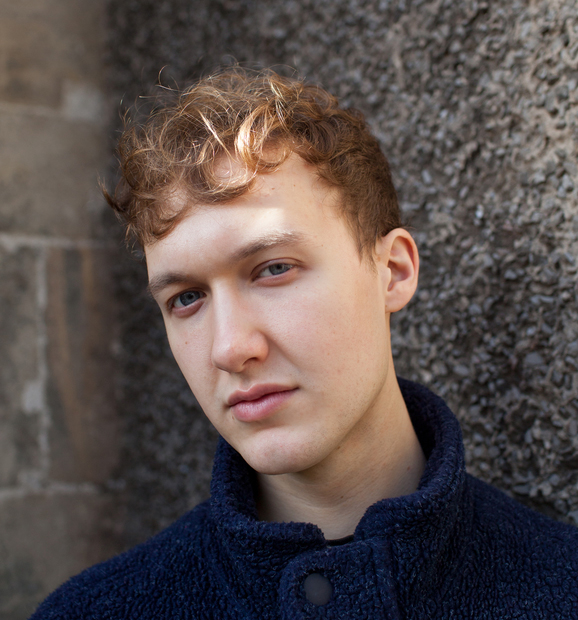 If you have thin strands or a receding hairline, don't be discouraged to grow out your curls and exercise your right to voluminous, buoyant hair. All that natural texture is a blessing in terms of creating the appearance of density, and you can wear it loose and forward (almost like bangs) to cover up any recession. Keep the stylers light—a texture spray or barely-present cream—and you'll be all the less distracted by genetics' impact on hair density.
Read More: Curly Hair Tips for Men
This style looks quite un-styled, but don't be fooled: It takes some tidying around the sides and a heap of texturizing spray +/- hydrating cream to look this carefree. (Otherwise it would frizz, fray and poof every which way.) Still, it's that effortlessness that makes this such a classic choice for curly folks. Best of all, it fully accentuates your curls, and the wetness of this particular execution catches the light at every angle, so you know he's blessed with density and texture.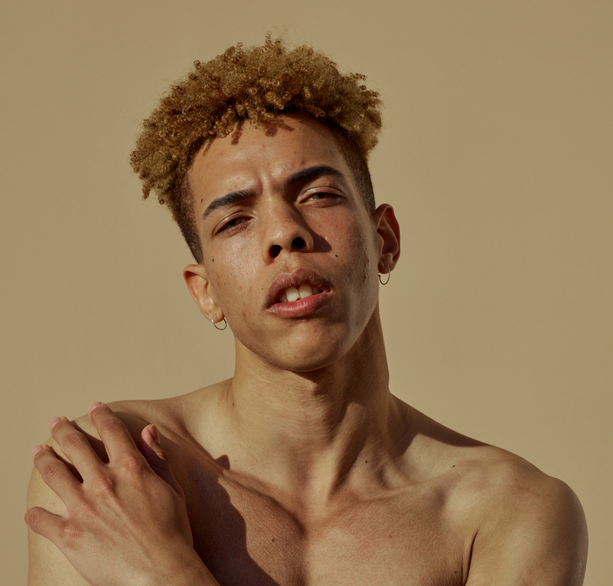 A sharp turn away from faded styles is this high-contrast look, which mirrors the undercut craze that men loved in the mid-2010s. The sides are uniformly buzzed, and all focus draws upwards to the free-flowing curls. You can sport any type of style up top, too, so don't limit yourself to the style you see here. This one works especially well if you've been experimenting with many different styles as you grow out your hair, and suddenly find yourself with much longer hair up top than on the sides… buzz buzz buzz go the sides, and you've got a clean start without having to take it all down.
Read More: Curly Hair Tips, Tricks, and Style Ideas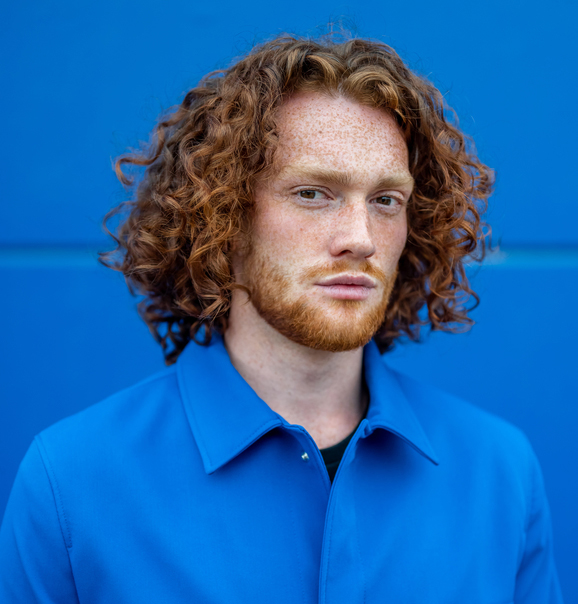 Curls might have a mind of their own, but that doesn't stop them from parting ways when asked. Try drawing a part anywhere you like—at center, at either side—to let your hair frame the sides of your face. (Moving the part will drastically change the framing, too.) You can tuck it behind the ear, or just one side, depending on how unaffected you want to appear to those around you. (We're joking, but also not.) With a part, you can wear your curls however loose or taut, dry or wet. These create a terrific change in the finished look.
Read More: How to Refresh Your Curls
If you've got hair down past your ears on the sides, then you can get away with a beautiful sweep. Now, it's not a look that sits in place unless pinned or sprayed into place, but it always looks damn good. Consider even slicking one side of your hair back (or both, for that matter), and then sweep the top over to one side. 
7. The Long-Length Contrast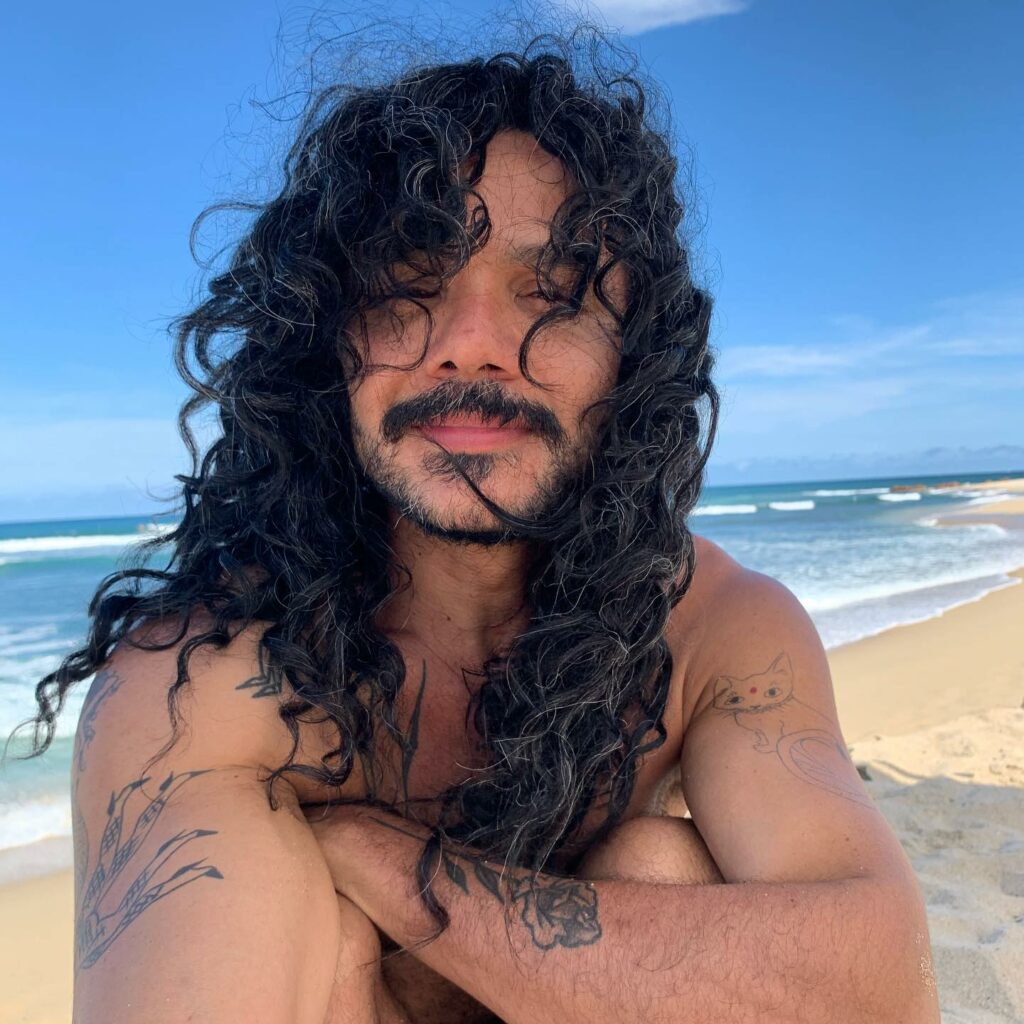 Bet you didn't see bangs coming down the pike? Well, look how well our go-to curl expert, CDMX-based celebrity stylist Carlos Arriola, pulls them off in this easy-breezy picture. They're easy to pin or stretch back into a tied, swept, or other styled look, but when you wear them down, they create an entirely new array of options. Hell, if you already have long curls and are considering chopping them off, why not get your kicks with bangs in the meantime? 
Read More: How to Care for and Style Long Hair for Men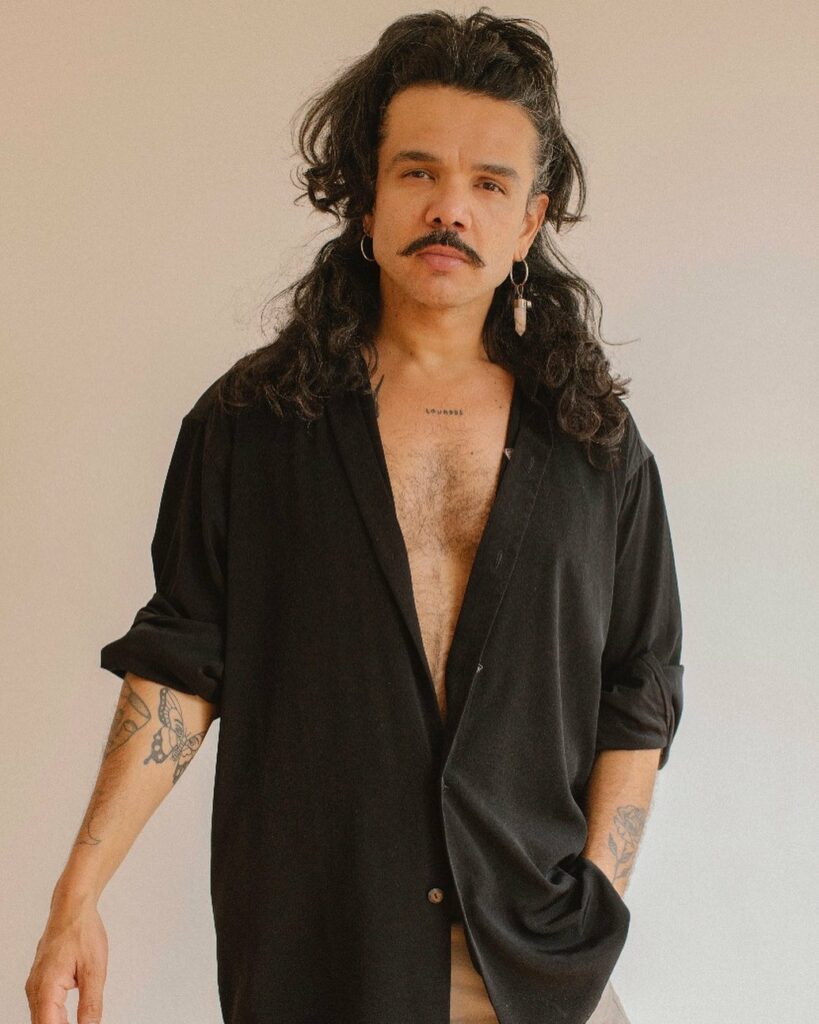 Here's Mr. Arriola again, with his curls tied back and worn loose in a parted pony. You can straighten the top if you want a tauter tie-back, though it should relax itself if you pull it taut while tying back. (Don't pull it too tight, lest you risk pulling it out of the scalp or breaking it in half.) Truth be told, this is probably the easiest style of the lot—very "rolled out of bed and tossed it back"—it's just that you have to endure a couple years of growth to get to this point. So, get growing!
Read More: Tips for Men Growing Out Their Hair
Think of us as your partner in haircare. Start with our innovative consultation.