Men's Guide to Modern Hair Gel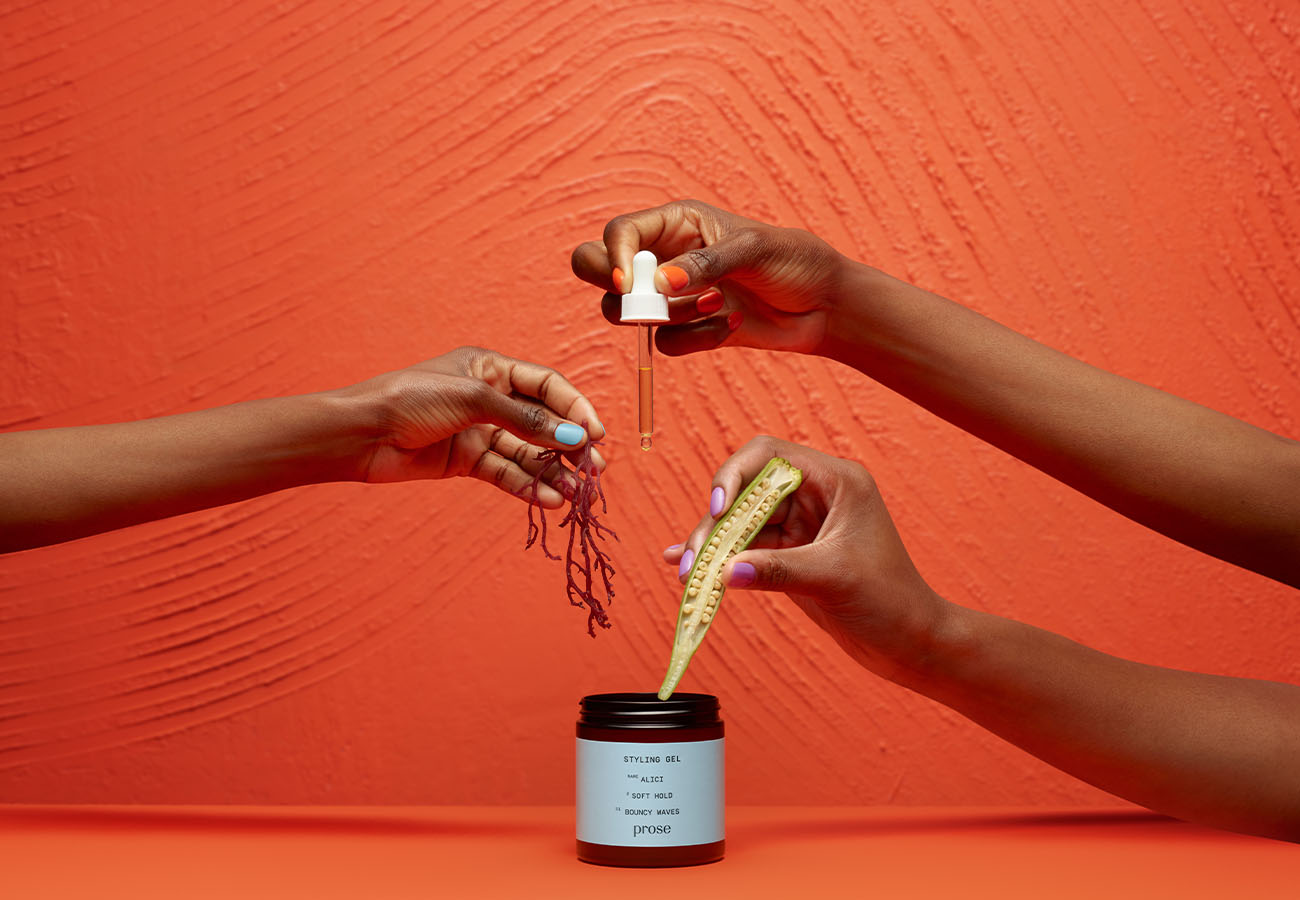 5 Ways to Use Hair Gel
Here are different ways to use hair gel across different hair patterns and lengths—and one for facial hair in particular. Remember, though, to start with a small amount and adjust as needed. Each hair type and individual preference may require different levels of hold, shine, and moisture, which further underscores the importance of choosing a hair gel that honors your hair type and styling goals.
1. Coils
After washing and conditioning, apply a small amount of gel to wet hair. Use your fingers or a wide-tooth comb to evenly distribute the product. This will help define each coil while also reducing unwanted frizz and maintaining natural texture.
2. Curls
A curl-targeting gel can provide your own ideal hold without any stiffness or crunchiness. Start by applying hair gel to your wet curls, and scrunch them gently to enhance their shape and to maximize their bounce. If you prefer a softer hold, simply opt for a lighter formula; for stronger hold, go for a more concentrated or heavier recipe. 
3. Straight Hair
Modern hair gels add volume and texture to straight hair without weighing it down; this is a big stray from the old-timey gels that basically superglued strands to the dome. So, apply a small amount of gel to towel-dried hair, and use a comb to distribute it evenly. You can use a hair dryer and a round brush to create volume and style as desired. And like with curls, a customizable formula (such as Prose's) allows you to control the level of shine and hold.
4. Hair Ends
You can also use hair gel to target the ends of longer hair, in order to provide extra control and prevent both unwanted frizz and flyaways. To do this, take a tiny amount of gel on your fingertips and apply it only to the ends of your hair. You'll feel much more in control of your style throughout the day without making the rest of your hair feel weighed down.
5. Beard Hair
Yes, you can even use a hair gel in your beard. If you have a lengthier beard, gel will give it the right amount of hold and shine without feeling too hefty or gloopy. Definitely start on the conservative end when applying product—a dime size for a big beard to begin. Rub it between your palms and then apply it evenly to your beard, concentrating in areas where you experience flyaways or misshapenness. Then, sculpt your beard style as desired. Just be sure to apply your beard oil, moisturizer, and/or facial sunscreen before finishing things off with styling gel—and do your best not to slather it across your skin; even a light dusting over the top of the beard will help preserve its shape and prevent flyaways.