Beth: I guess a good place to start would be the hairy beginning. Three year old me isn't here right now, but if she were, she'd probably want to know why she got a lot of 'that's a cute boy' compliments growing up. You have the floor mom.
Florence: Haha. I wonder where you get the theatrics from? Now, it's funny you ask this. Wait—do you really not remember?
B: I mean, I think it was a cultural thing? But one of those, 'it was cool to cut children's hair a hundred years ago. The 90s, not so much' type of situations.
F: What?! Which one of your siblings told you that? I need to cook them some jollof rice. There was absolutely no cultural thing! It was you! You couldn't let go of your hair when you were little. The curls fascinated you, so you twisted most of your front hair until it got into these impossible tiny knots. There was nothing we could do to stop you. Your hair had to go.
B: Okay, I'm going to take five minutes to laugh at the fact that I've been living a lie for twenty-something years. While I'm at it, can you talk about some of your favorite hair moments with me growing up?
F: Oh, you were too precious. We were joined at the hip when you were growing up. You never gave me two inches to breathe and I loved it! Taking care of your hair was one of our more intimate moments, I looked forward to it every week.
B: Aww, mommy!
F: I really did. You know back then, we would have joint wash days every Saturday and just hog your father and I's bathroom for the whole day. It drove him crazy, but he got over it. I would section your hair into four and use this jumbo sized shampoo on your hair.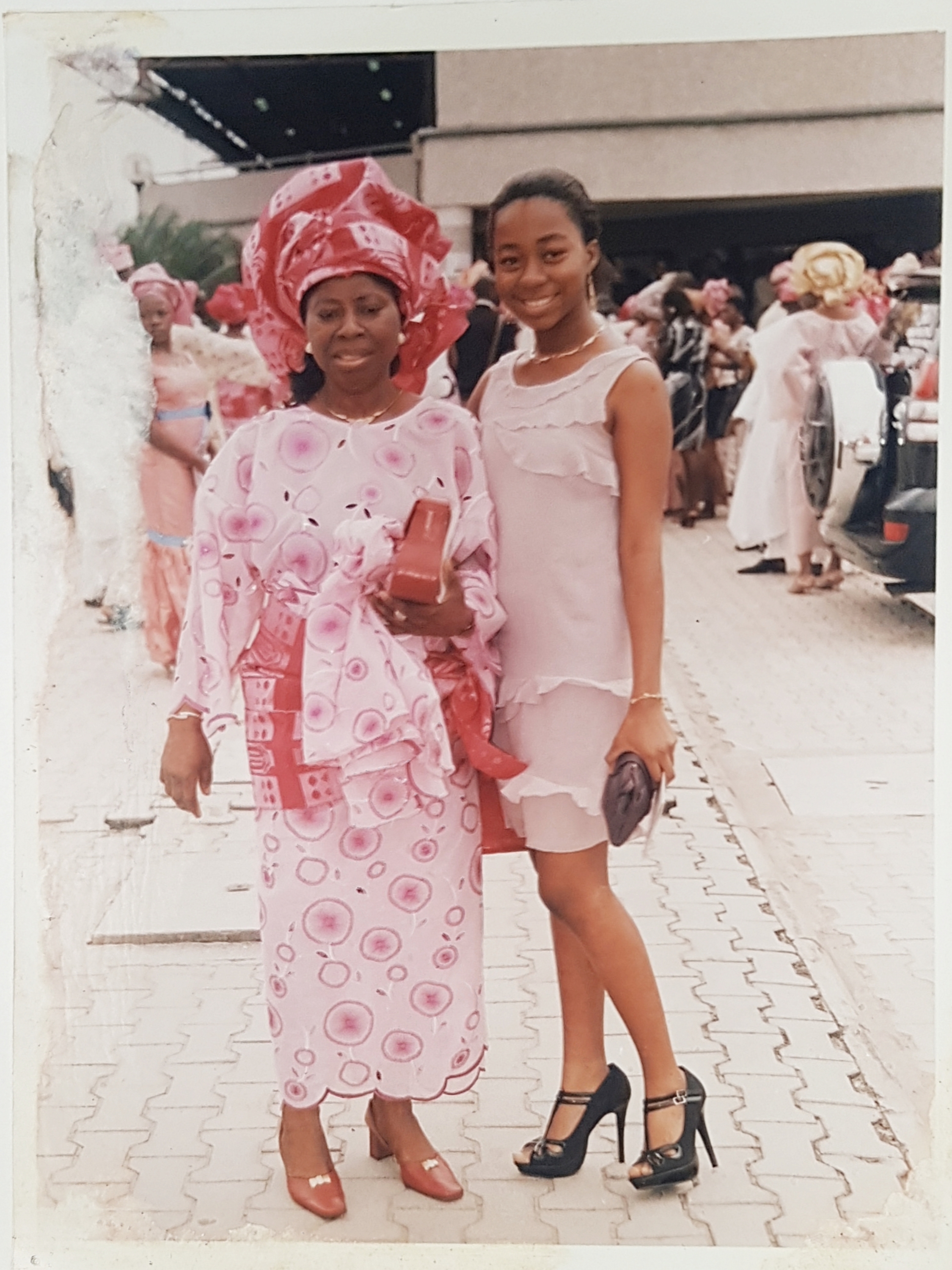 B: I remember that! It was Petals shampoo.
F: Exactly! You loved pretending to help me scrub my hair, and I always let you. When I washed your hair, the moment I missed a tiny portion, you would use your little clammy hands to direct me to the spot. Without fail. It always cracked me up!
B: Did someone say boss baby?
F: Back then, we didn't know about sulfate-free shampoos and moisturizing conditioners. Anything was good. But I don't know if it was because of how sacred our wash days were to me, or if I was just curious, but I started reading a lot about caring for the hair. That was how I realized how bad sulfates could be, and when I decided to make the switch to black soap for shampoo and invest in truly moisturizing conditioners.
B: Got it. Now, let's move on to less cute times. And I mean that almost literally. How did you decide three giant puffs would be your daughter's signature look for her pre-teens? And also, whyyy?
F: Haha. Look! You had 4C hair that wouldn't quit! I mean, now you have your YouTube and great blogs to guide you, but I didn't know how to handle your hair. I would actually wait until your hair was dry before styling.
B: Ouch!
F: Both of us would yelp when I combed your hair, it almost hurts to think about it.
B: Haha, you don't say!
F: But, you still looked very adorable! I think your mother's genes had something to do with that.
B:Definitely! Now, do you remember how I sweet-talked my way into getting a relaxer in my hair?
F: I do! You know, you didn't have to convince me much. You were maybe eight, nine? At the time, your hair always had to be in braids for primary school, which you always got professionally done. One day, you came to me and said you wanted hair like mine. It might not look like it because my hair is low and greying now, but I had really long, very relaxed hair at the time.
B: I remember! You always styled it before heading to work. I would always watch you.
F: Aww, we really were joined at the hip! But yes, you saw my hair and wanted a similar texture. I had my hair relaxed early in my life as well, so I didn't think too much about it. We went to my salon, you sat on the big girl's chair and got your first relaxer.
B: Phew, multiple relaxer burns later and here I am, three years natural. Before I get to my transitioning. Which one of my hair trends was your least favorite?
F: Oh my goodness. Thankfully, you didn't do too many crazy hair styles. But there was that time you shaved the left portion of your hair. Then that other time you were obsessed with getting the tiniest micro braids in your hair. Which reminds me, how could you sit to get braids that tiny for so long?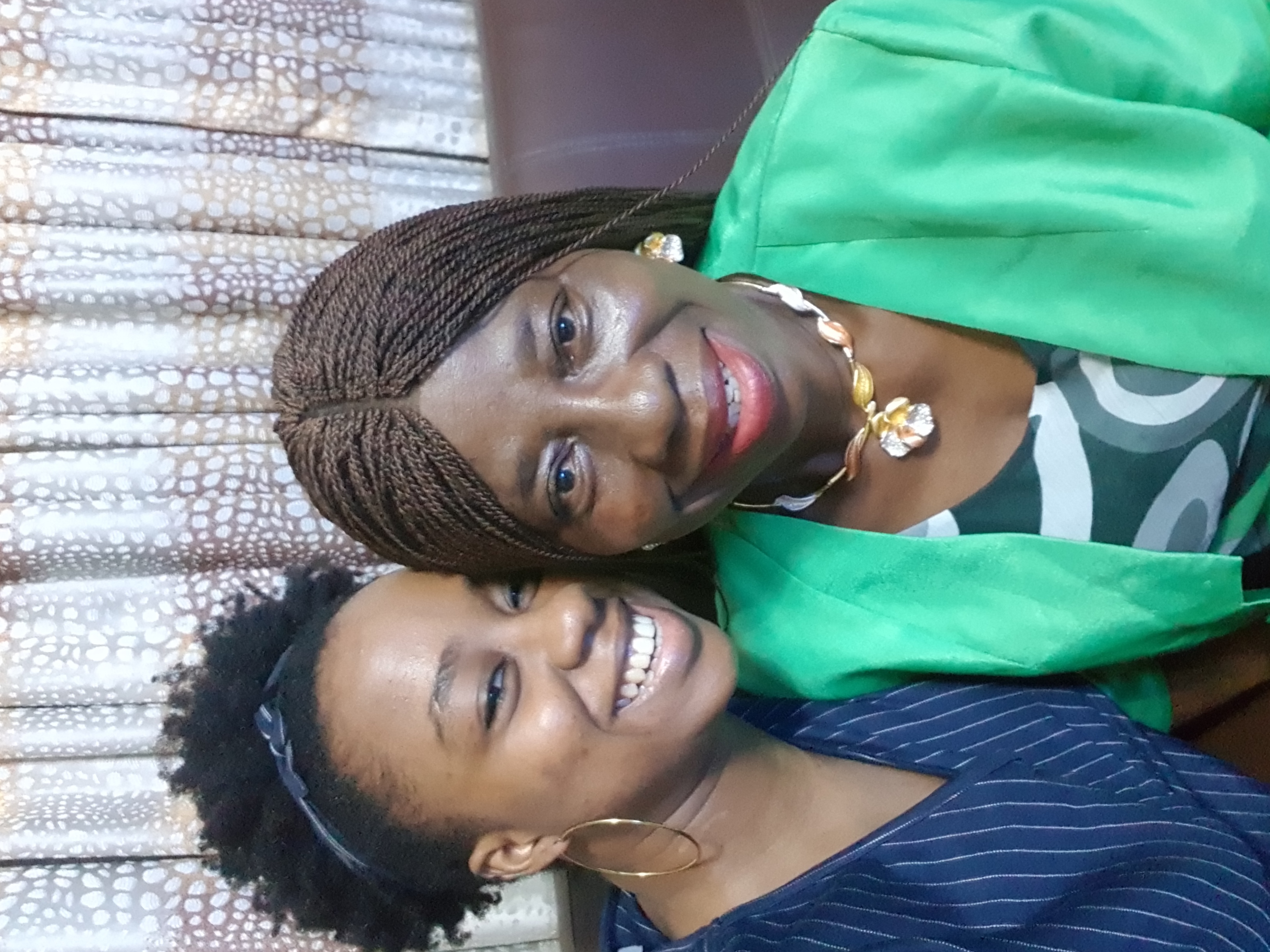 B: I don't know! I was really patient at twenty-one. Haha!
F: Oh, Father Abraham had nothing on you. But when it comes to my least favorite, it was definitely when you cut your hair and had extensions put in the front for bangs.
B: Our great war!
F: Look, you had gorgeous hair! My mother had passed her long hair to me, my sisters and thankfully you also caught the bug. I couldn't understand why you would want to cut your hair. I was so upset, I almost didn't speak to you when you told me your plans.
B: But you liked it after, right?
F: I mean, it wasn't bad. Okay, okay. You looked very beautiful my baby.
B: Oh Mommy! But okay, I've been talking a lot about me.
F: …as usual.
B: Haha! But yes, how did you and grandma handle hair care growing up?
F: Oh, we were a very no fuss generation. She would wash my hair with black soap, which I eventually passed on to you, and call it a day with washing. After that, there were these local ointments and powders she would mix up for our hairs. Her secret ingredient was shea butter, she mixed a ton of herbs and oils inside it.
B: Fantastic! I'll get the ingredients from you afterwards. Now, I cut my hair and also ruined my hairline with teeny-weeny braids. What exciting things did you do to your hair growing up?
F: Oh all sorts. I was obsessed with styling my hair when I was younger. Back then, hair straighteners were a rarity, and when they were around in Nigeria, they were so expensive, only a professional hairdresser would bother with them. You know what I did?
B: What?
F: I straightened my hair…with an iron.
B: No way!
F: Honest truth. Well, my roommate in university would help, and I'd help with her's. But it was quite routine. You children have it too easy these days!
B: I'm starting to see that. Wow!
F: Yeah, that and I dyed my hair quite a bit. But nothing more daring than little brown streaks. Your grandma would have had my head otherwise.
B: Haha, I don't doubt that. So we've done some 180s. You had your hair-dyeing, iron straightening hair phase. I had my relaxer, micro-braids phase. How did you feel about us eventually landing at cutting our hairs?
F: You know, it wasn't anything dramatic. I was tired of caring for my hair, so I cut it. You were tired of relaxers, so you cut yours. However, I liked how despite loving that individual feature of ourselves, we didn't hesitate to cut it off when we felt we needed better. There's a super-quote and deep wisdom in there somewhere.
B: I hear that. Here's to rocking many more looks together mommy.
F: I'll probably look better, but okay.
B: Haha, definitely.
Gift your mom Prose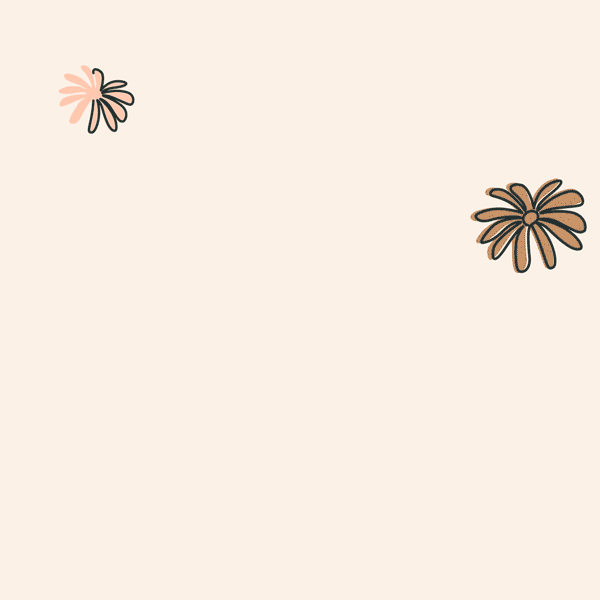 To read the other conversations click on the images below!