Can you speak on your journey to becoming a model and what it's like being in the industry? 
I started modeling when I was 13 years old, after being scouted at Take Your Child to Work Day when I was eleven – definitely not a conventional story! I'm so grateful that I got the opportunity to be surrounded by such creative and motivating people from a young age. It taught me social skills, introduced me to some lifelong friends of mine, and encouraged me to continue to nurture my love for art. If you had told me that walking into the cafeteria at a family friend's workplace would be the day my life changed forever, I would never believe you! Nonetheless, it did, and I wouldn't have it any other way.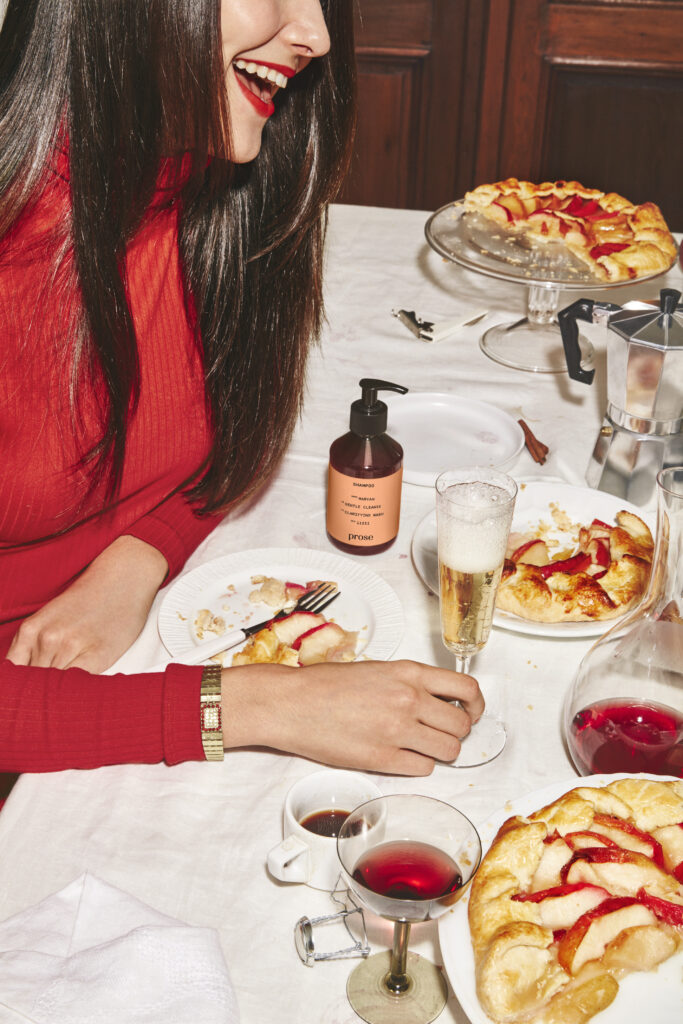 What does a typical day look like for you if you're shooting? 
I'm a night shower type of girl, so I always wake up clean and ready to get prepared for a shoot day! I'll usually choose an outfit the night before, since call times can be super early – the worst feeling is pulling up to work in an outfit you chose while half asleep. I drive to my shoots, which gives me a sense of peace before arriving to set. Shoot days are always different, depending on the job, but whenever I shoot for Prose I know there's going to be wonderful food and drinks waiting for me! Catering is super important, from a model's point-of-view. That can make or break your day. 
Most cases, being on set and modeling feels like an escape. I love the energy, and getting to meet new people from the same field. They make me feel at home, like we are family for the day! There's nothing like hugging everyone goodbye after a wonderful day shooting together. I really love my job and the opportunity to connect with others.
You also have a podcast! When did you start that and what topics do you cover? 
Yes! My podcast is called Models That Eat – it is a show all about body image and food in the modeling industry. I interview models about their careers, stories, and personal journeys. We eat, we laugh, we cry…the goal with all of the media I produce is to bridge the gap between models and those who consume media with models in it. Truth is, we all deal with the same body image and self esteem issues. I hope that we can all relate to each other in a meaningful way, and change the way models are perceived – because at the end of the day, models are people!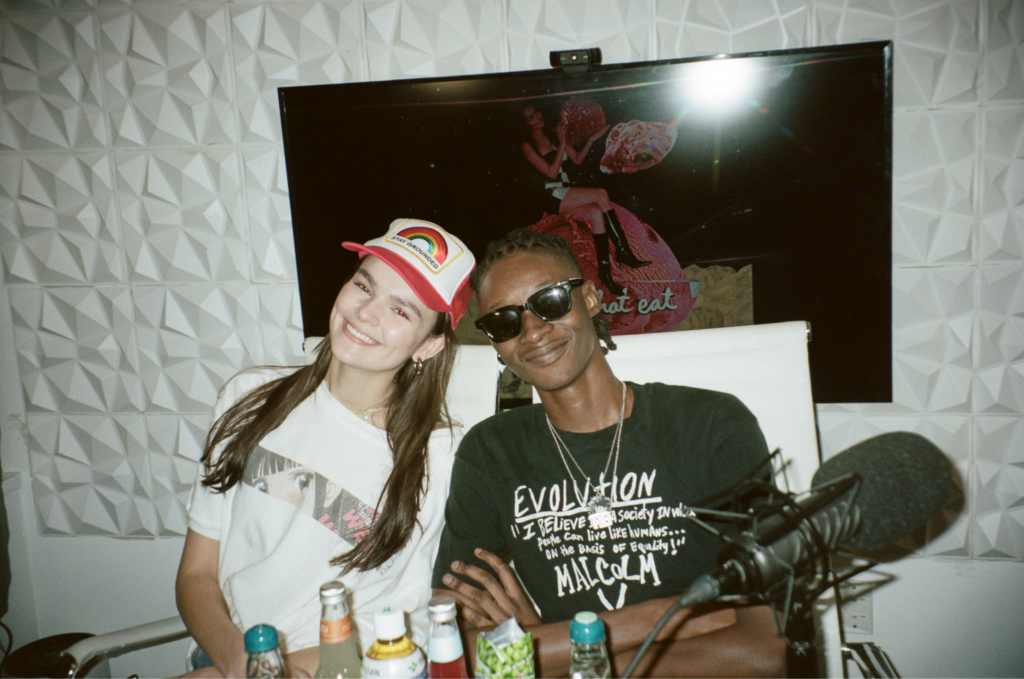 Who makes you feel most yourself?
My sister. She knows me like no one else! Arguably, my whole family gets me to my core. Harry and Lula, my dogs, really hold me down. Shoutout to my whole fam, I'm beyond grateful for the bond we have!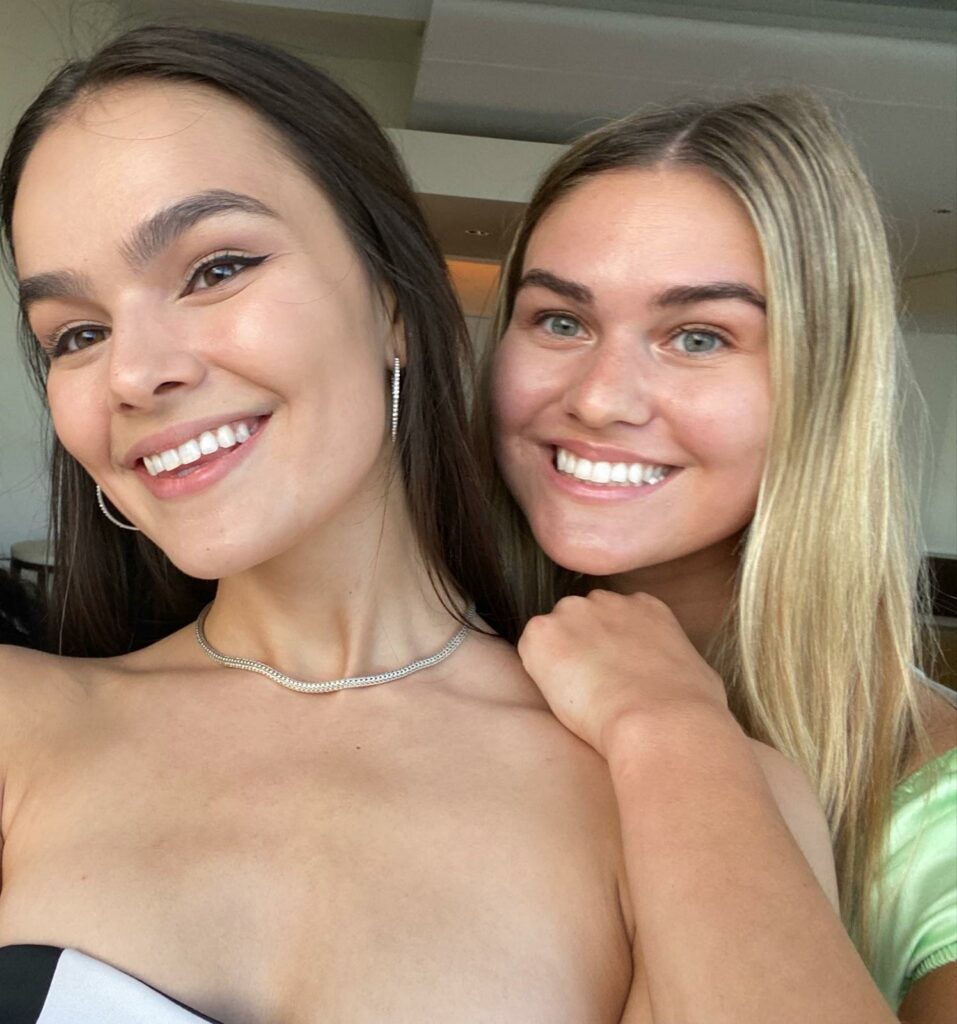 What is something you can't live without doing every day? 
I neeeeeed to take a big deep breath of fresh air. I love to sit outside, close my eyes, and breathe deeply. There is something so healing about it… I've been trying to go on runs lately for that same reason!
An accessory to my day that I don't necessarily have every single day is matcha. I'm a matcha girl! L-theanine for the win! I can't drink coffee like I used to because of the caffeine, so matcha is my happy place. Controversial opinion, though, I prefer it with soy milk. After having it prepared that way in Japan, it's hard to go back to oat milk.
When do you feel the most challenged?
When I wake up early on days that I don't have a photoshoot. That is purely out of my willpower and strength. If you couldn't tell, I love my sleep!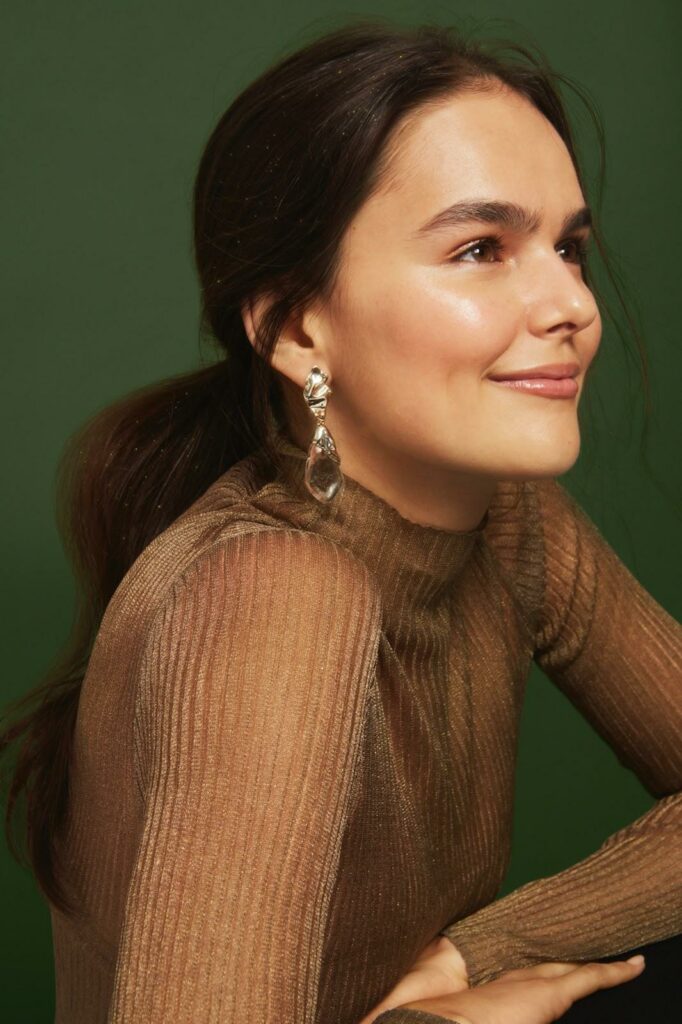 Where do you feel most at home?
At my family's house, or at a vegan restaurant. Maybe that's silly, but I am at such peace when I'm eating amazing food. My favorite hiding spot is Le Salbuen in Montclair, NJ. It's heavenly!
Why do you do what you do, professionally speaking?
I do what I do to leave a positive impact on the people I have influenced my entire life. I know that my modeling career has contributed to some toxic beauty standards, and I wish I could help that. The best thing I can do now, at this point in my life, is give others a platform to be honest and transparent with me, so we can heal ourselves and others. My work with Models That Eat has really helped me be who I am, and create healthy moderation within the industry that raised me. It's a blessing to do the work that I do!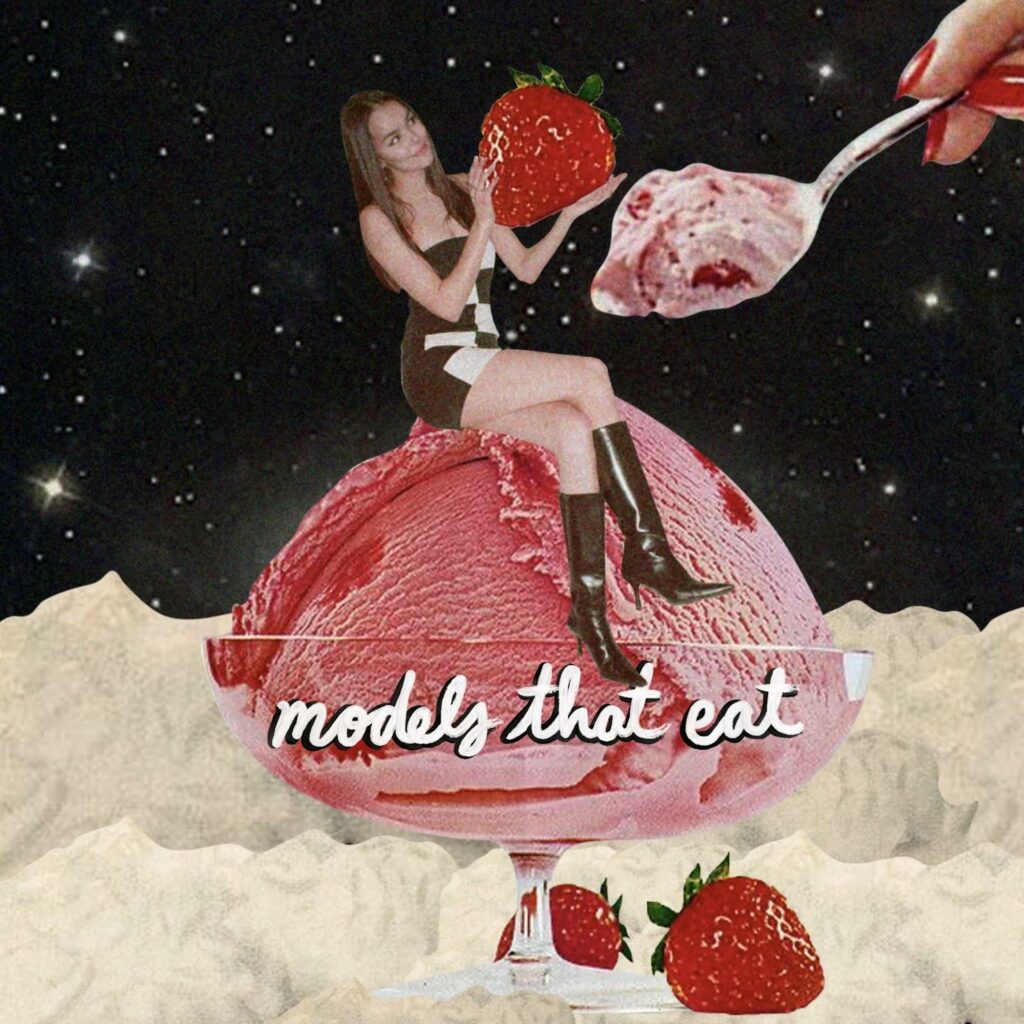 Bonus holiday question! Do you have any holiday traditions that you partake in each year? 
Oh yeah! Every year, my fam and I drive up to my grandparents' house for my Gram's holiday party on Christmas Eve. We open presents with them, and celebrate. Then, on Christmas Day, we drive to my aunt's house to celebrate with the other side of my family, and do it all over again. I love that holiday tradition! Also, my grandma's cooking makes my heart so happy.
What's your hair routine like? Are you a minimalist or maximalist when it comes to your strands? 
For most of my life, I have been a minimalist with my hair. Having straight, fine, thick hair is a predictable combo, and I always thought letting it be was the only option I had (since my hair struggled to hold a curl or have major volume on its own). Now, with the help of some amazing hair stylists, I have found the right products that actually allow me to have fun with my hair and play with my style! I use my Prose custom shampoo and conditioner set every few days, and my hair mask once a week. I try to minimize heat styling to two days a week, so preferably I have some fun with it on the weekends! I'm obsessed with hot rollers right now, it's my newest obsession.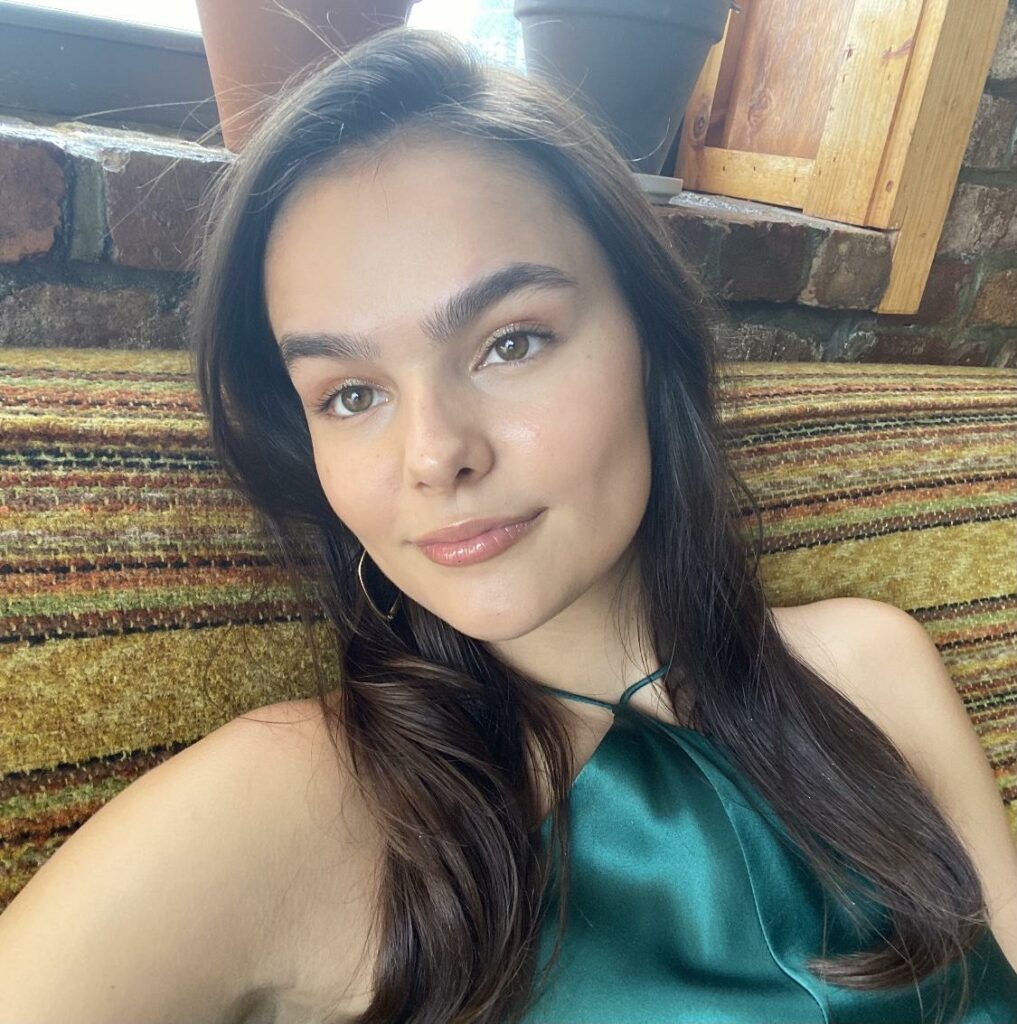 Do you have any beauty hacks you think people should know about? 
My hottest tip regarding beauty has to be…gut health! Taking probiotics, eating fermented foods, all of that jazz. It is so important to listen to our bodies, and see what they are trying to tell us. I cut out gluten quite a bit, and have felt the difference. Inflammation shows itself in the skin, the same way imbalance in the body can show itself through our hair health. Start from the gut, and watch your life change!