In early August of this year, the British supermodel Naomi Campbell posted a meme to her Instagram account of a little black girl sporting Botticelli-esque waves. Like The Birth of Venus herself, the toddler sat innocent and demure, with her chin held high and jet black strands flowing down her back. Though she hadn't burst forth from a giant scallop shell, the little girl in question was indeed a surreal thing of beauty and proportions: her small dome barely being able to handle the weight of her hair. But a moment later, a hand from off-screen gently tugs at her mane, revealing it was a wig all along. The child becomes hysterical. Her natural hair underneath (to the trained eye, a 4c grade of curls) is twisted up into age-appropriate bantu knots—a common protective style for black tresses—but the child is not OK with the reveal. Tears flow and, mouth open, she releases an inaudible wail. All of her previous composure is lost.
Without missing a beat, the hand moves back into frame and places the wig back on the child's head; the tears immediately dry up. Preening her mane with her teeny hands, the child sits up straight and looks off into the distance, as if posing for an editorial shoot. She's in her own world, maybe a fairytale of her own making—she's Rapunzel! Elsa! The caption underneath reads, "GIVE IT BACK!", punctuated with an emoji crying tears of joy.
Many could interpret the post as just the supermodel's brand of humor—dead, flat, shady—and the child's reaction a normal one to having their favorite "toy" taken away. Besides, Campbell has famously donned wigs since the beginnings of her career—perhaps she saw herself in the little girl? However, for many black women, whose hair has become a minefield of insecurities, triggers, and identity complexes, the clip seemed more loaded than that. There was a subtext to the joy Campbell and her social media followers derived from a young black girl confronting her own image and not exactly liking what she saw. Who could blame her?
After all, for centuries Western societal mores and beauty standards have punished, penalized, and undermined black women's hair, deeming it wild, unkempt, and in some instances when worn in its free state, punishable by law. Take the Tignon Laws of antebellum New Orleans for example: rulings came down from the Spanish governor declaring that both free and enslaved women of African descent were prohibited from wearing their hair out in public. The intricate hair designs they had been donning had been catching the attention of white men, much to the horror of local society. As a way to restore order, avoid the risk of miscegenation, and in turn, reinforce their slave status, free black women were forced to wrap their locks in "tignons," or handkerchiefs. This in no way curtailed these women from showcasing their style or beauty, however: sticking feathers and other adornments on their wraps and choosing electric shades of fabric, black women found a way to freely express themselves, even in the face of humiliation.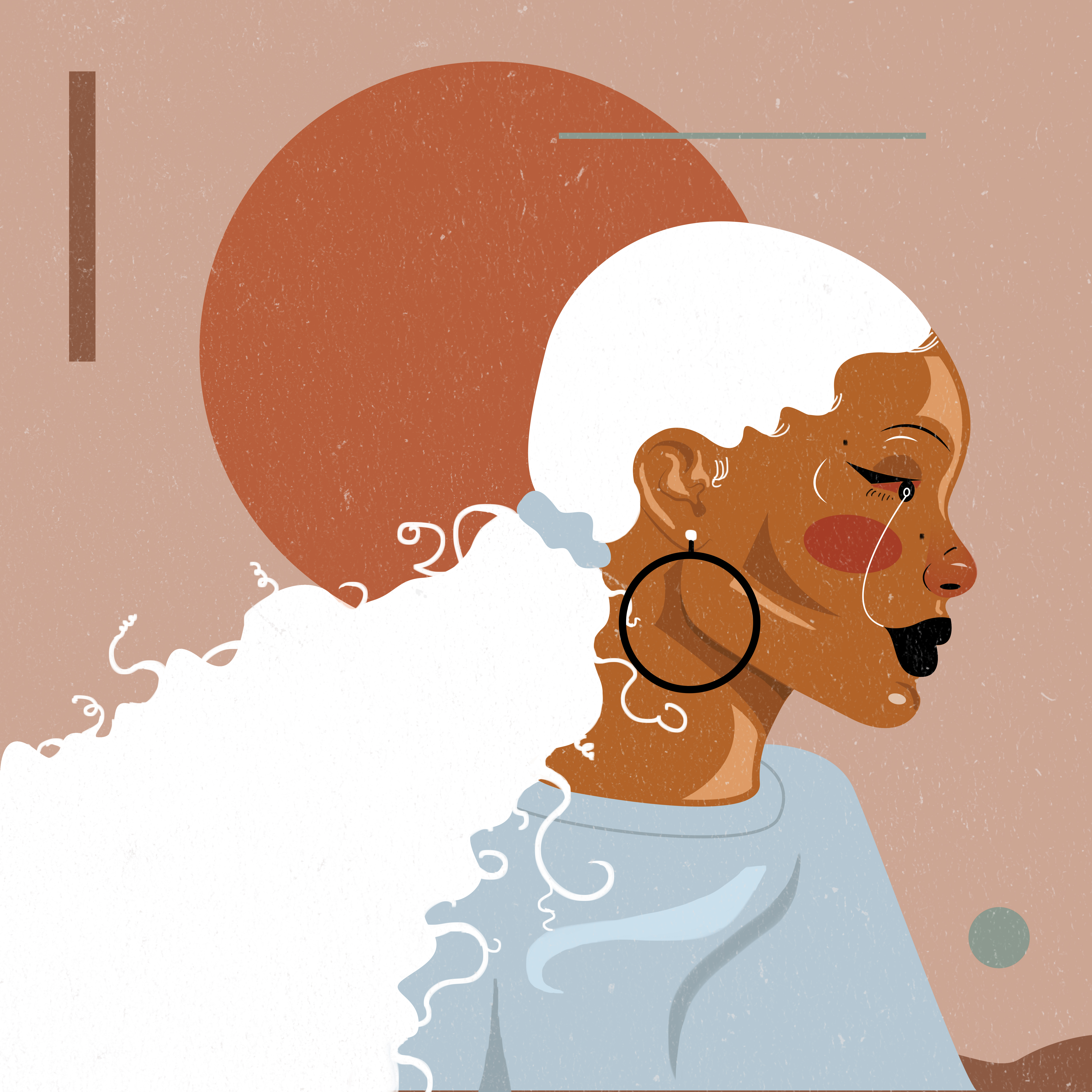 Still, the stigma was there. For generations to follow, Black women would go to incredible lengths to hide or considerably alter the texture of our hair in an attempt to assuage society's nerves and to capitulate to a particular beauty ideal that espoused that finer, less kinky hair was the paradigm. Like the little girl in the video, it was understood that long, flowing locks—like that of a white woman—were what we should hope to embody, although it was rare that many black women naturally did. We internalized this inability as a deficit; an inherent lacking in femininity, beauty, poise; and in so many ways, humanity. Whether it was our grade of hair, skin color, or facial features, against dominant white standards that much of society worked under, it would seem that Black women could never measure up…and so we would work tirelessly to improve ourselves.
It was a mindset passed down from generation to generation, from our great-grandmothers and on, that our hair was to be maintained and prioritized. No hair out of place would be tolerated. As Maya Angelou said in the 2009 documentary, Good Hair, "I would say that hair is a woman's glory and that you share that glory with your family". From "pressing" one's hair with a hot comb, to permanent relaxers, Jheri curls, weave, and wigs, we coaxed, prodded, and subdued our locks into submission out of a quest for "good hair". Standing Saturday morning hair appointments at the salon were de rigueur for most Black women, the salon becoming a hub of invention, confidence, and restorative properties. It became a sacred place of trust where black women were finally able to let their hair down, so to speak; hairstylists became something akin to family and therapists, knowing just how your curl pattern operated and exactly how you wanted to be seen.
The Black Is Beautiful movement of the 1960s and 1970s would directly challenge these traditions, however. Taking its cues from the rallying call of abolitionist Rock John, who, in an 1857 speech declared, "Black is beautiful," the upliftment movement was a direct response to the historical denigration of Black beauty and served as a celebration of our natural features. Photographer Kwame Braithwaite would document the halcyon days of this cultural shift, capturing the varying skin tones and coiffures of the movement's followers, women who had shorn their chemically processed hair and were now boasting leaping Afros. My mother followed the movement, growing her curls out as a college student in Mississippi in the 1970s, much to the dismay of my grandmother. As family lore has it, when my mother arrived home from school break and attempted to wear her hair "natural" to church, my grandmother protested. No one had ever deigned to wear their hair out to Sunday service before and my mother wouldn't be the one to lead that charge. It was my great-grandmother who came to my mother's defense, though, telling my grandmother, "Let that girl wear her hair the way she wants!" And so it was.
The Black Is Beautiful movement would run prologue to the current natural hair movement of today, a boon in the beauty market which over the last decade has seen Black women across the world undergo "the big chop" and begin to openly embrace our curl patterns. It's a powerful reckoning of a history that has always claimed that our hair should be concealed, hidden, and altered, and it has been an incredible assertion of Black ownership within the beauty market. Black female entrepreneurs, from hairstylists to product inventors, have been able to capitalize on the billion-dollar black hair industry for the first time. Which is why seeing such conflicting messages as the video on Naomi Campbell's Instagram page feels so counterproductive and harmful. It continues to reaffirm damaging and racist notions around our natural features. And that this comes from one of the biggest Black beauty icons to date is that much more damning: After all, Campbell's battle with alopecia has been a very public one, and her black supermodel peers have lamented for years the trials of coming to a set and working with an untrained hairstylist who wreaks havoc on their tresses. Is it a "laugh so you don't cry" scenario?
Now, none of this is to say that I don't play with my own. As a black woman, I relish in being a hair chameleon—changing my look as it suits my mood—and I believe it's a black woman's prerogative to manipulate her coils as she so pleases. Get the weave! Buy the wig! Butt length braids are fun! We've been vilified enough for it for years—either as self-loathing victims or by outside attempts to undermine our natural beauty—so I encourage black women to do with it what they will. But, keep in mind, we don't have the benefit of not being intentional with our hair: every decision is made with purpose. So it's important that the messages we continue to disseminate reflect one that comes from a place of self-love. It's about undoing the learned fallacies around our hair in order to help the next generation, just like my great-grandmother proved to my grandmother all those years ago.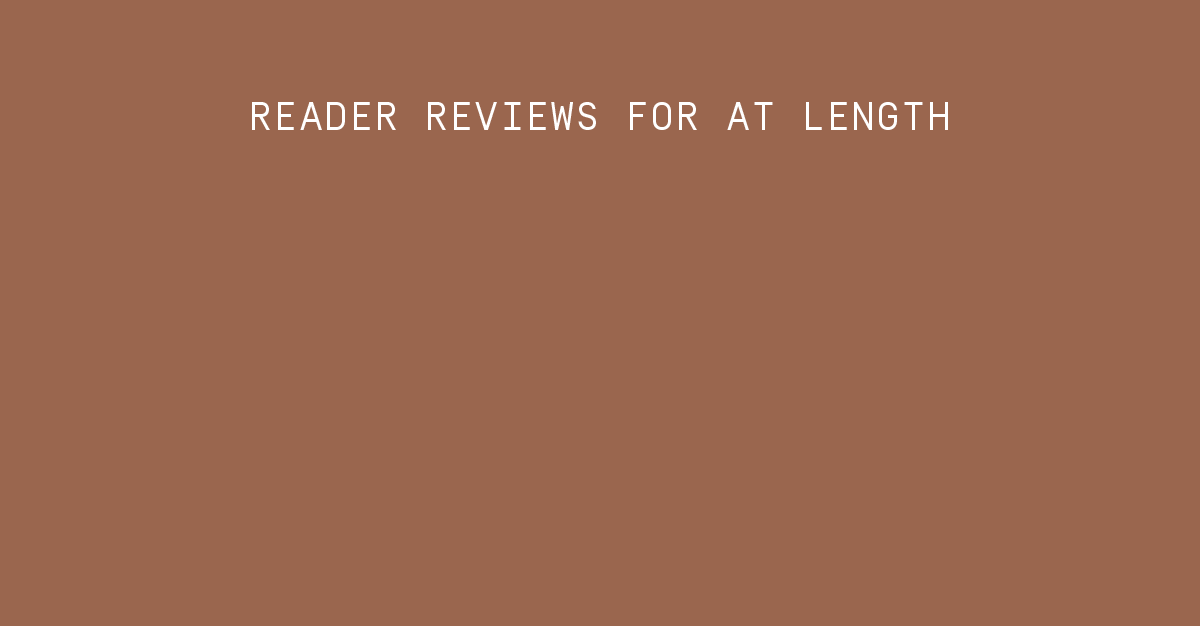 Interested in checking out Prose? Take your consultation here. 
Already have a consultation? Subscribe for 15% off every order—satisfaction guaranteed. Bonus: you get a FREE print copy of At Length.
Illustrations: Alexis Eke