What's the Difference Between Powder and Aerosol Dry Shampoo?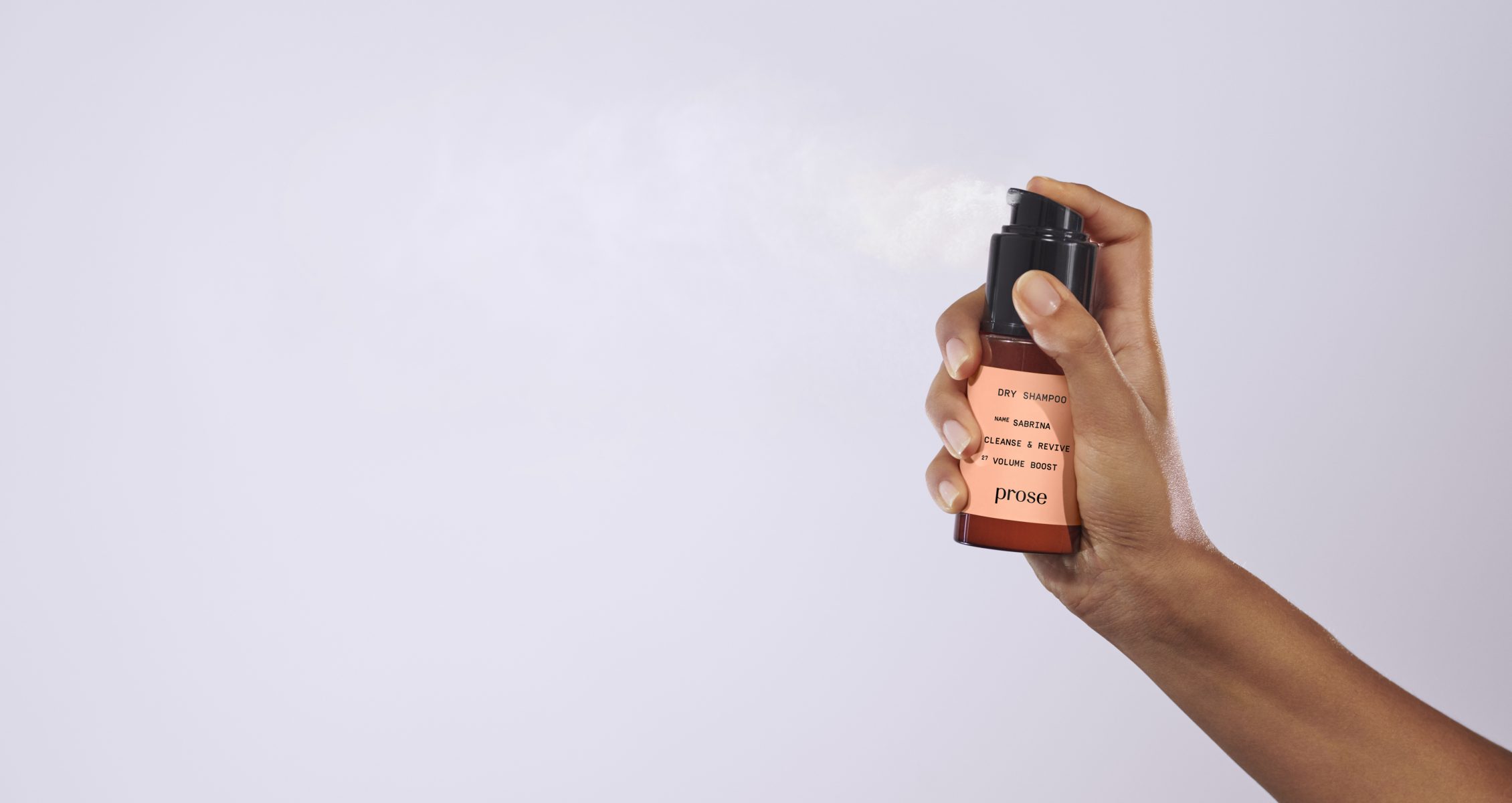 Whether you have an Instagram-worthy blowout, are pressed for time, combating a dry scalp, or let's face it—a little lazy—washing your hair might not be at the top of your to-do list. That's when we turn to dry shampoo.
"It can prolong time between washes, allowing your natural oils to nurture your hair, while giving your hair a refreshed look," says Briana McDonald, owner of Green + Anchor, a San Diego hair salon that specializes in organic and non-toxic services.
But if you've scanned the aisles you might be a bit confused. There are aerosol and powder versions, different colors, different ingredients, different benefits, you name it. Which one is right for you? Here, McDonald gives us the lowdown on dry shampoo.
Dry shampoo powders
This option is made with fewer and cleaner ingredients, says McDonald. It typically comes in a container that has holes on the top that allow you to sprinkle the powder onto your hair. Some of the most common ingredients include: arrowroot, a mattifying powder that absorbs oil and adds volume; clay, which draws out toxins, gently absorbs oils without over-drying and stimulates circulation to skin; and essential oils, which add a delicate scent plus nourishment for the hair and scalp.
But if you've ever ended up with a chalky, dusty mess after application, McDonald has a fix: a makeup brush. "Go get a cheap, fluffy powder brush or use an old one and make that your dedicated dry shampoo applicator," she says. "It's a game-changer. Just sprinkle your dry shampoo on the makeup brush, tap it so the powder falls into the brush as if you were putting on loose powder, and apply to your roots. It's so easy and way less messy."
The truth about talc
Some people use talc powder as a makeshift dry shampoo. But McDonald warns against the common ingredient found in certain cosmetics as well as in baby powder. "Talc is associated with cancers in or around the lungs when inhaled and can cause certain cancers where the powder is used on the body. You wouldn't use dish soap to wash your hair, so just stick with actual dry shampoo. It's specifically formulated for your hair and typically has added ingredients that help with hair growth and scalp nourishment—win-win."
Dry shampoo sprays
Aerosol dry shampoo is an alternative that may be user-friendly in application—just shake and spray—but the ingredient lists are typically long and include: isobutane, propane, alcohol, panthenol, wheat protein, synthetic fragrance and phenoxyethanol (or another preservative). Translation: More potentially toxic ingredients that can be harmful both to you and the environment.
They also don't last as long as dry shampoo powder, says McDonald, who admits she was an "aerosol dry shampoo junkie" before she found her favorite dry shampoo powder. "I would go through one can of dry shampoo in a month, while my dry shampoo powder lasts close to six months! So in the end you're spending more money on aerosols if you're regularly using dry shampoo."
The bottom line
Dry shampoo is an equal opportunity product—everyone can use it. While those with oily hair will likely grab it first, McDonald says even people with dry hair can use it as a refresh. "If you have oily hair you'll most likely use it every day that you are not washing your hair. If you have dry hair you might use it every other day or every third day, depending on your styling needs."
If you have dark locks, experiment with different dry shampoos to ensure it doesn't leave a white residue. Brush your hair after applying your dry shampoo (powder or aerosol). Your hair shouldn't look white, she says. If it does, then try less product next time or try another dry shampoo.
Whichever route you choose, it's best to shop for products like you do for food. "If you can't pronounce an ingredient, take a second thought on if you want to be putting that on your body," McDonald says.
Shop our powder dry shampoo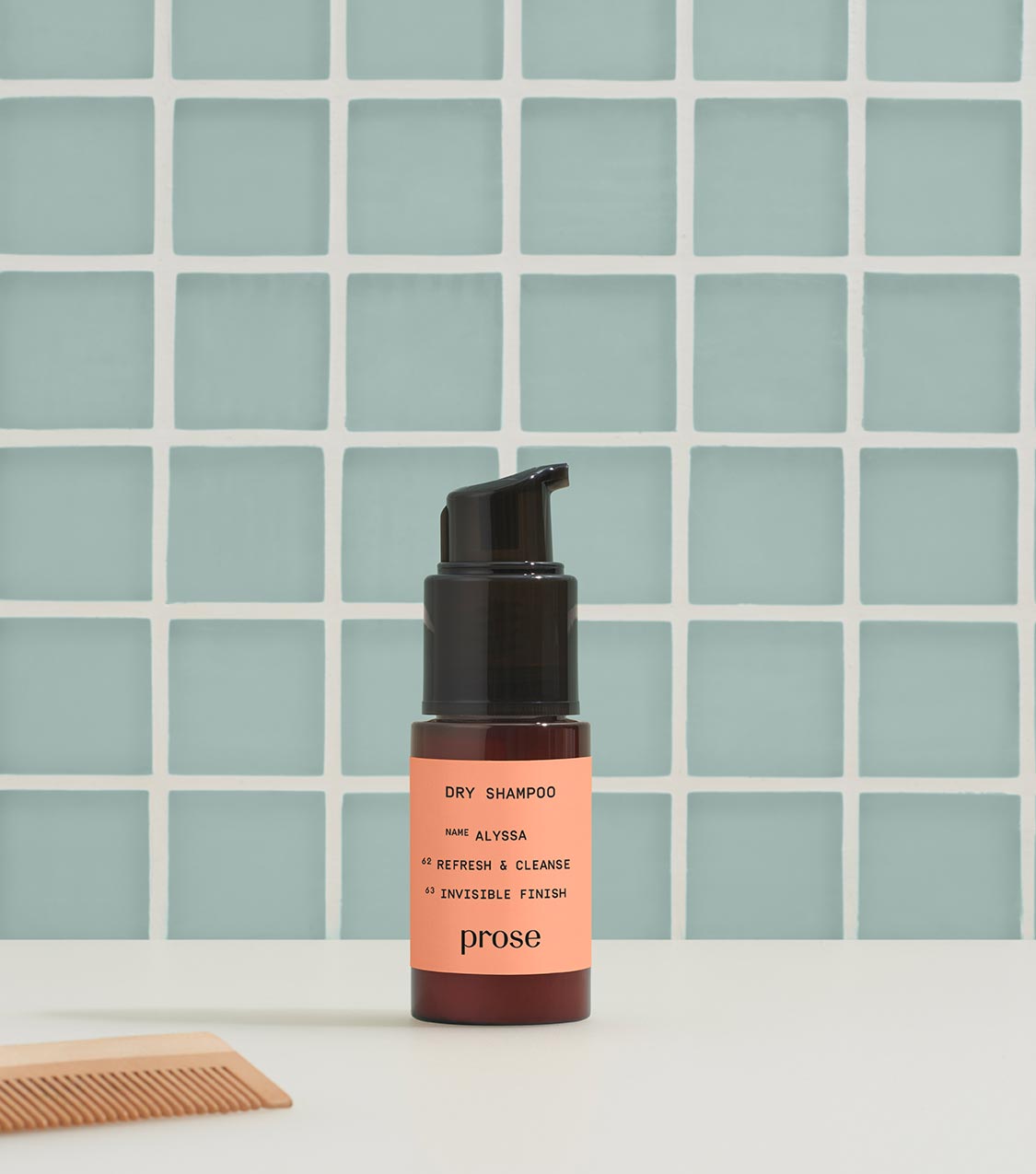 Interested in checking out Prose? Take your consultation here. 
Already have a consultation? Subscribe for 15% off every order—satisfaction guaranteed. Bonus: you get a FREE print copy of At Length.