I am a singer/songwriter and full time momma to five awesome kids.
What do you like to get up to when you're not working?
I love to be a consumer and creator of beauty. Whether it's through literature, music, food, or gardening, I always have my hands in the arts.
We'd love to hear a bit about your gray hair journey! Was the decision to embrace your natural color an easy one? What were the reactions from your family and friends? Most importantly, how do you feel about going gray?
I was standing by my locker in the 8th grade when my best friend surprised me by yanking a silver hair out of my head. We stared in horror at the white strand. Every strand I found after that was quickly pulled out until there were too many to remove. Then I started coloring it, feeling ashamed and embarrassed that at 20 years old, I was noticeably graying. 
For 12 years, I hid under the disguise of frequent hair dyeing, trying to make sure any roots were covered before events, recitals, weddings, and family pictures. At 32 years old, something snapped inside me—I had come to a place where I didn't care what people thought of me anymore. My husband had been encouraging me for years to let my hair grow and I finally looked in the mirror and asked myself why I was going through so much effort to cover up something that was naturally mine. I didn't have any good answers. 
After doing an intensive search online, I found a few women who were brave enough to let their silvers shine and they were absolutely beautiful. It finally gave me enough courage to try. The grow-out process was awkward and painful at times, but as each day passed, I became more comfortable and confident with who I am.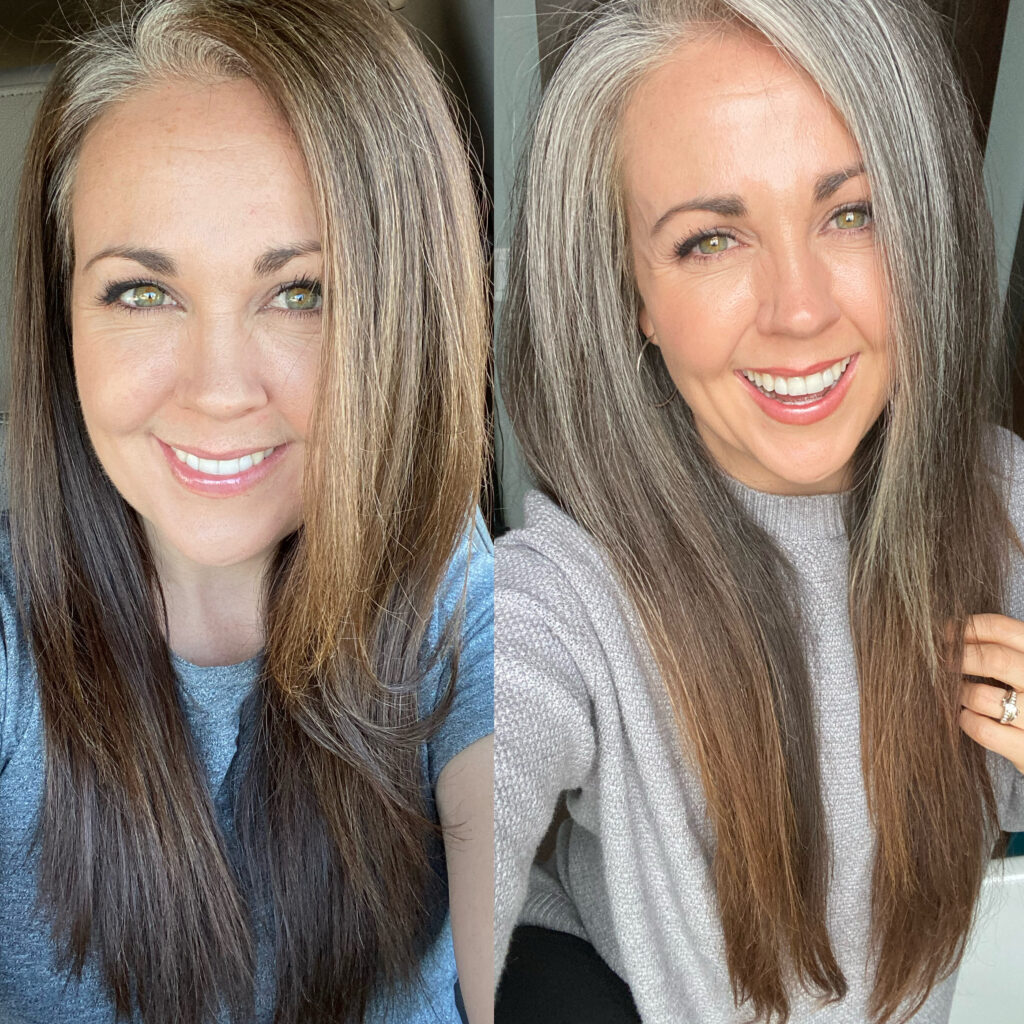 I'm still surprised sometimes at my reflection but I feel more like me with these silver strands than I ever did with dyed brown hair. Now over two years have gone by and even though this is not something I would have chosen for myself, it is me. And that's okay. It is my desire to inspire women, young and old, to embrace their natural hair and let the world see how normal and beautiful it can be.
How did you first come to discover Prose?
It was a recommended product to me on Instagram for months before I finally decided to try it.
How long have you been using Prose?
I've been using Prose for two years and I have to say, my hair is healthier than it has ever been. I've never had products formulated specifically for my hair and it has made all the difference.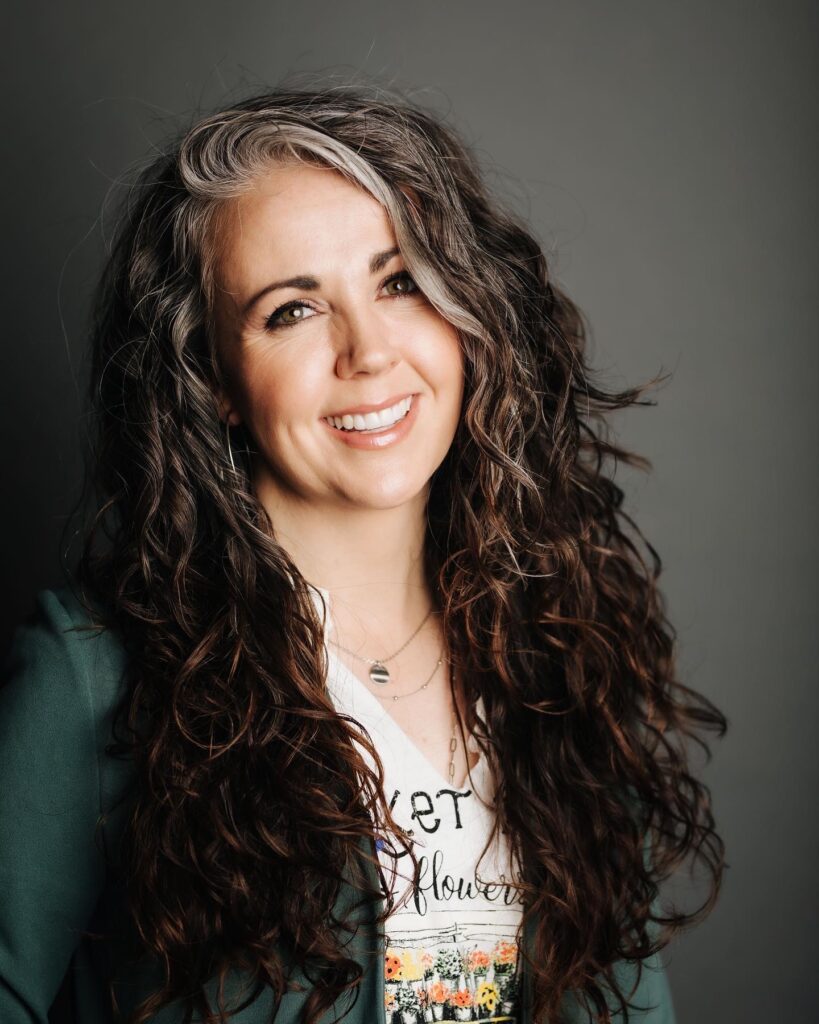 What is your favorite Prose product?
What's your hair routine like? Are you a minimalist or maximalist when it comes to your strands?
I don't have to wash my hair very often but when I do, I like to pamper it. I use the Pre-Shampoo Hair Mask once or twice a month. I wash with my Custom Shampoo twice and gently Wet Brush conditioner through my hair. Then I always follow up by wet-brushing the Leave-In Conditioner through my strands and also use Curl Cream if I'm wearing my hair curly. I use Hair Oil as needed for hydration and frizz control. To refresh my curls, I use a misting spray bottle to dampen them with water, add a touch more Curl Cream, scrunch, and I'm on my way.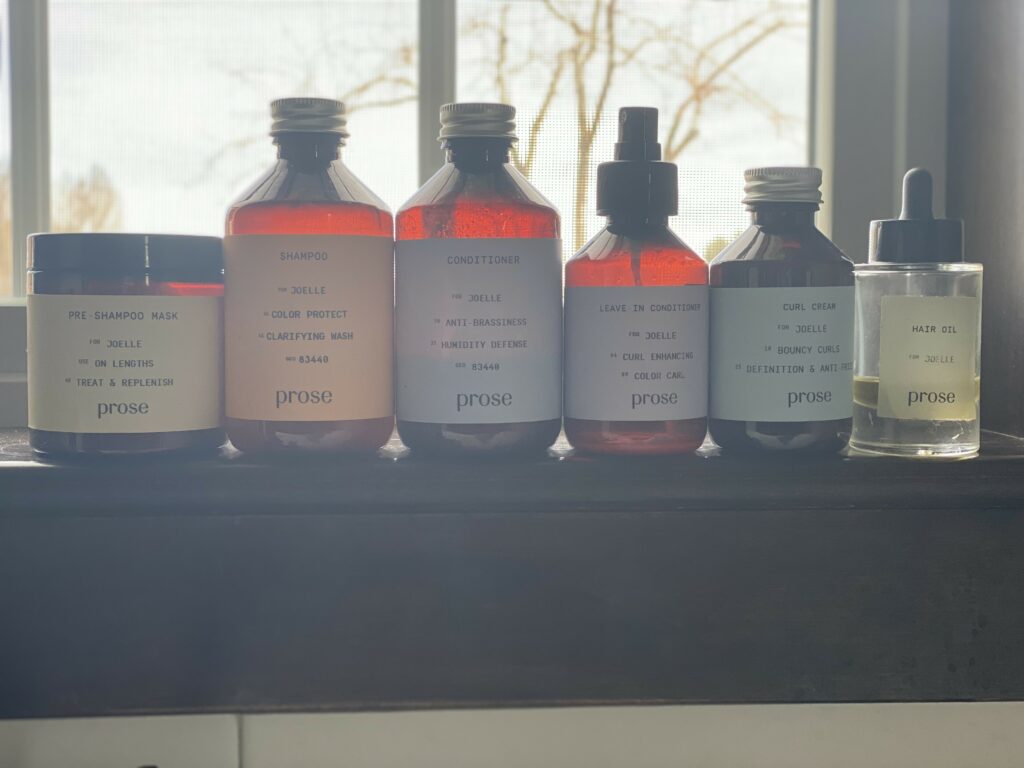 Do you have any beauty hacks you think people should know about?
Yes! One, always shampoo twice, focusing on the scalp and rinsing in-between. Two, use a Wet Brush starting at the ends and working your way up to the roots to distribute conditioner, leave-in conditioner, or curl cream. You will use less product by distributing your products this way and have better overall results!
Do you have any funny hair-related stories to share?
Recently my 12-year-old son asked me if it was embarrassing how many people stop me and ask about my hair. For so many years, I covered up my gray hair because I thought it would be ugly but now I realize that it's not the color of the hair that makes it beautiful, it's the health.  Healthy hair is beautiful in every stage, season, and color.
Shop products featured in this story