#AskThePros: How Do I Choose My Prose Fragrance?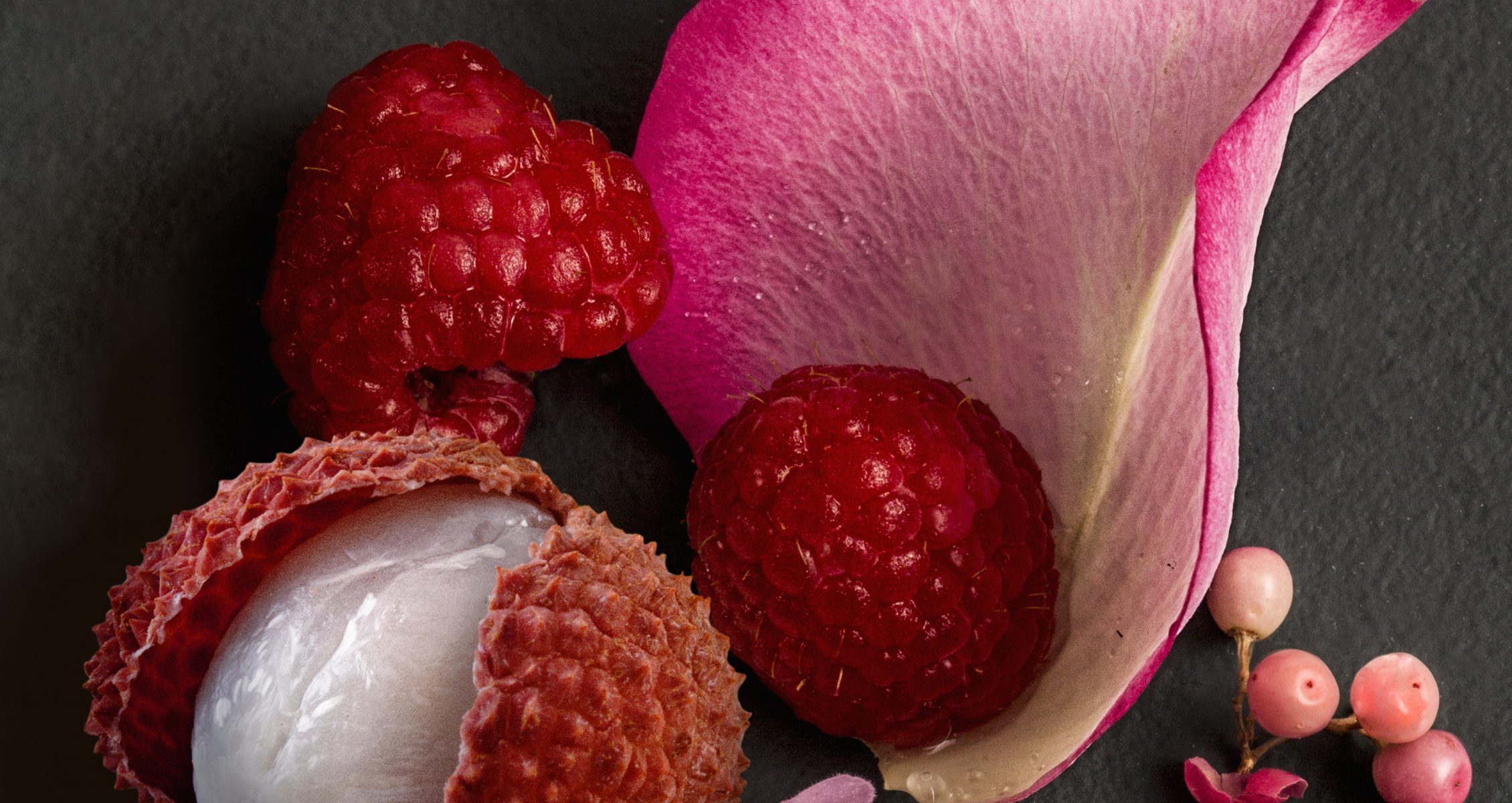 Welcome back to #AskThePros, where The Pros—your support team of custom formula and hair experts—break down our biggest customer questions. This month, we're decoding the Prose fragrance portfolio.
During the consultation, we recommend a few well-liked fragrances that we think will be right up your alley. With that said, you're always welcome to select any fragrance and to switch things up with every order. So, how to choose out of our nine exclusive options?
While we're all about cutting-edge research and scientific rigor, fragrances can be a subjective, deeply personal experience. With that in mind, we decided to go all-in with a decidedly unscientific approach. We asked The Pros (along with a few honorary members) to sniff all of our fragrances and jot down their thoughts. The result? An unfiltered collection of opinions, memories, and musings which we hope can guide you towards your next choice. So if you've been dying to know which Prose fragrance is deemed the "most masculine" or evokes "sophistication and mischief," then look no further.
Signature: Floral + Powdery (Violet Leaf, Peony & Blue Iris)
What The Pros Have to Say:
To me, this smells like:
A powdered bubble bath; Very floral, musky, mature; Traditional weddings; Floral arrangements; What I imagine an ancien régime facial powder would smell like. [Saved you a Google search: "ancien régime" refers to French society between the 15th and 18th centuries.]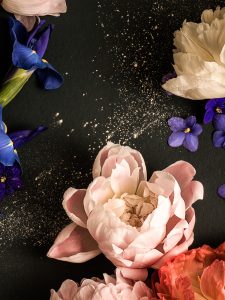 Who would love Signature?
Someone who wants you to know they've arrived when they walk into a room—it's a statement.
Someone who likes bold jewelry, strong perfumes, big hats, and high tea.
Someone who enjoys antique hunting, and perhaps a good Charlotte Brontë novel.
What would a Signature mood board look like?
A string of pearls or vintage Chanel.
The Plaza Hotel tea room.
Dried flowers.
A velvet armchair.
An antique boudoir.
An array of glass bottles containing perfumes, serums and creams.
Subtle, strong, or somewhere in-between?
Strong—demands attention but gets more subtle with time.
Botanica: Herbal + Aromatic (Eucalyptus, Lavender & Rosemary)
What The Pros have to say:
To me, this smells like:
Mint; A eucalyptus steam room; An oil diffuser at a spa or yoga studio; This furniture store my parents used to go to in India, called Good Earth; The eucalyptus sprigs from the place settings at my wedding.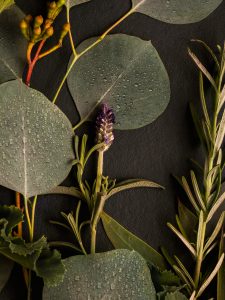 Who would love Botanica?
Anyone who loves incense, sages, and mint.
Someone who meditates.
Someone who needs extra stress relief in the shower without the price tag of a spa appointment.
Someone who'd prefer something fresh and less in-your-face—the most masculine of our offerings.
What would a Botanica mood board look like?
A spa.
Plant roots and little buds.
Crystals.
Incense in an empty yoga studio.
Tapestries.
Someone doing yoga in Washington Square Park.
Subtle, strong, or somewhere in-between?
Strong in this sample, but in my experience, very subtle in use.
Fragrance fun fact: In addition to being one of our 100% natural options, Botanica seems to break gender barriers more than any other Prose fragrance—it's one of the most popular choices for male Prose employees.
Elixir: Floral + Beachy (Freesia, Jasmine & Vanilla)
What The Pros have to say:
To me, this smells like:
Summertime florals—sort of like walking the path from the bayside to the oceanside; Vintage perfume; Very floral, powdery, and expensive; A good candle; Old-school suntan lotion mixed with baby powder.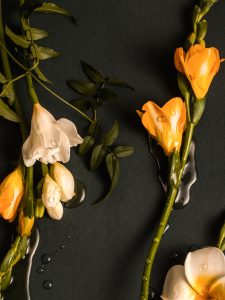 Who would love Elixir?
Summer-loving jetsetters.
An outdoorsy version of the person who loves Signature.
Someone who wants a mature scent profile with a little summertime nostalgia.
Elixir is a fragrance that Ginger from Gilligan's Island would wear.
What would an Elixir mood board look like?
Sunbathers and boardwalks.
White roses, lilies and hydrangeas.
Women in Chanel suits.
50s beaches—think striped umbrellas, vintage bathing suits, wood-paneled station wagons parked on the sand, Gidget, Beach Party and The Endless Summer.
Subtle, strong, or somewhere in-between?
Strong for sure!
Perle: Powdery + Musky (Bergamot, White Lilac & Musk)
What The Pros have to say:
To me, this smells like:
Musk, spice, flowers; An old dresser containing your grandmother's timeless pieces; Smells like baby powder got an upgrade; Fresh lilies, but also smells warm and cozy like freshly washed laundry; It reminds me of a men's cologne, but packaged in a femme bottle.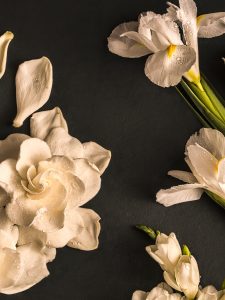 Who would love Perle?
A very diverse crowd.
Someone looking for a traditional fragrance, who loves warmer, powdery, and light floral scents that aren't too sharp.
Anyone who wants a little comfort.
What would a Perle mood board look like?
A mussed up comforter and rumpled sheets.
Dreamy, wispy clouds.
Cashmere and silk.
The sun rising through sheer white curtains.
Large, fluffy white flowers like peonies, magnolias, or chrysanthemums.
Perle is a Sunday morning sleeping in, where you can luxuriate in a day dream.
Subtle, strong, or somewhere in-between?
Subtle, but lovely.
Corsica: Fresh + Cool (Anjou Pear, Peony & Cedar Wood)
What The Pros have to say:
To me, this smells like:
Walking along the beach on a spring morning, wearing freshly laundered linens; Seafoam; A nautical living room at a house in the Cape; Sweet, sparkling wine.
Who would love Corsica?
Someone who likes their makeup and fashion to seem effortless and natural.
Beach goers.
Someone who wants a more gender neutral and universal fragrance—it's not too floral, not too sweet, not too femme.
Mermaids.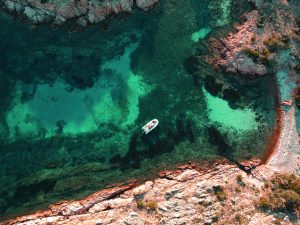 What would a Corsica mood board look like?
Flutes of Prosecco overlooking an ocean view terrace.
Wet pavement after a heavy spring shower.
A Montauk dive bar.
Bright blue ocean scattered with white sailboats.
The entirety of the film Mamma Mia.
Subtle, strong, or somewhere in-between?
Somewhere in between, almost perfect.
Fragrance fun fact: Thanks to incredible feedback from customers who didn't want to part with Corsica, this limited-edition summer fragrance entered our permanent collection.
Prelude: Floral + Cool (Rose, Black Currant & Musk)
What The Pros have to say: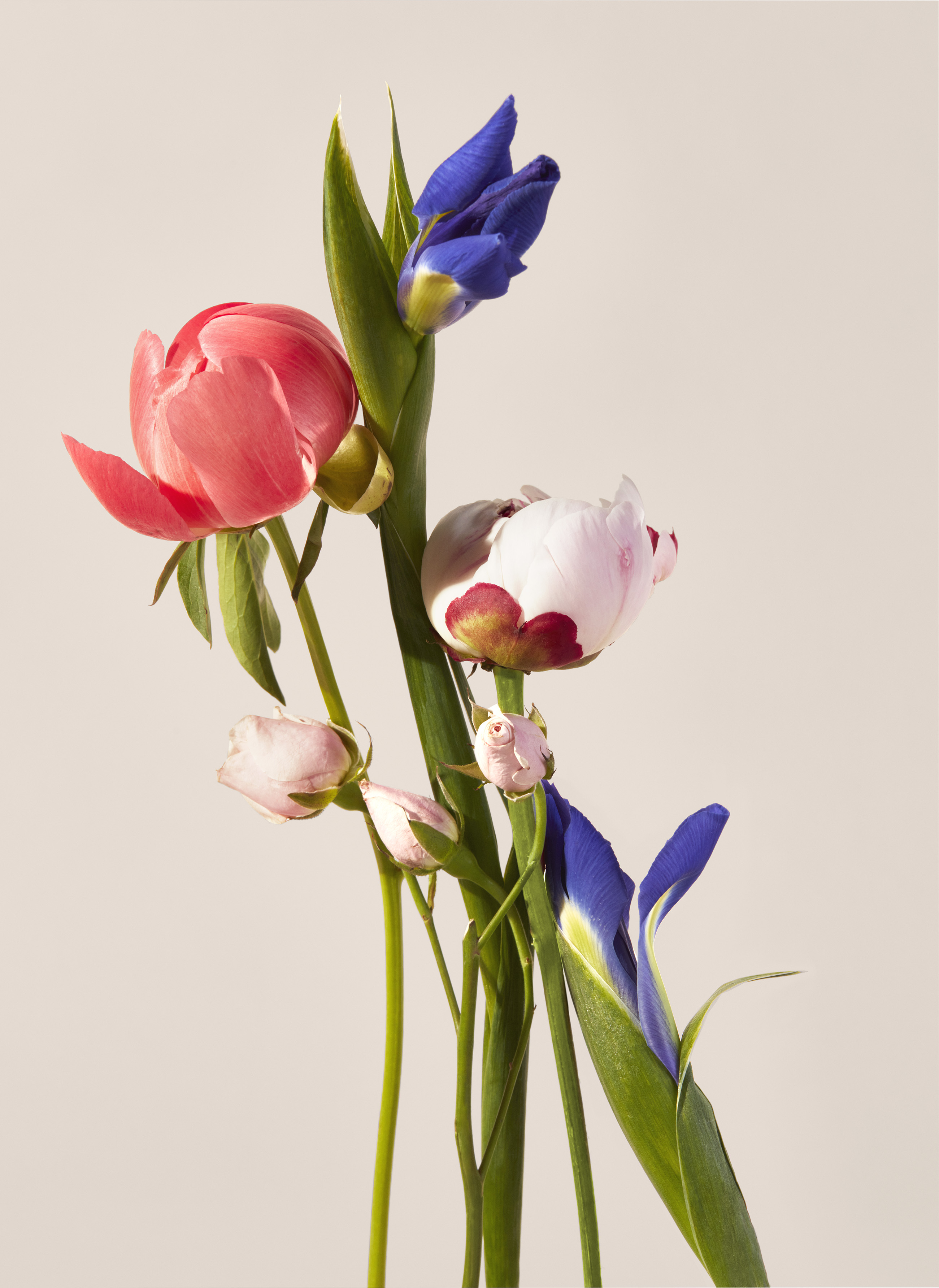 To me, this smells like: 
A freshly arranged bouquet of roses; An artisan soap bar, with a hint of sweetness like a jam; If our Corsica and Ispahan fragrances had a garden rendezvous. 
Who would love Prelude? 
Anyone who likes a fresh, feminine fragrance that treads lightly between floral and semi-sweet.
For the customer who's graceful and polished—think Holly Golightly from Breakfast at Tiffany's. 
What would a Prelude mood board look like?
Rose petals blowing in the wind.
Dancing ballerinas.
A picnic in a meadow of wildflowers, baby's breath, and falling cherry blossoms.
Crystals sparkling in the sunlight.
A flute of rosé.
Essie's classic Ballet Slippers nail polish (a subtle pale pink).
Subtle, strong, or somewhere in-between?
Somewhere in between, but it has staying power (which is lovely!).
Fragrance fun fact: Looking to refresh your Zoom meetings? You can download our Prelude Zoom background here; the gorgeous floral design also works as the perfect background or lockscreen for your phone. 
Oasis (Limited Edition!): Floral + Fresh
 (Jasmine, Sandalwood, White Peach & Bergamot) 
What The Pros have to say: 
To me, this smells like: 
Relaxing with jasmine in your hair, while taking a bite of fruit by a warm ocean; Lime zest; It's a bit similar to Corsica, but more fresh; A sweet, soothing summer breeze.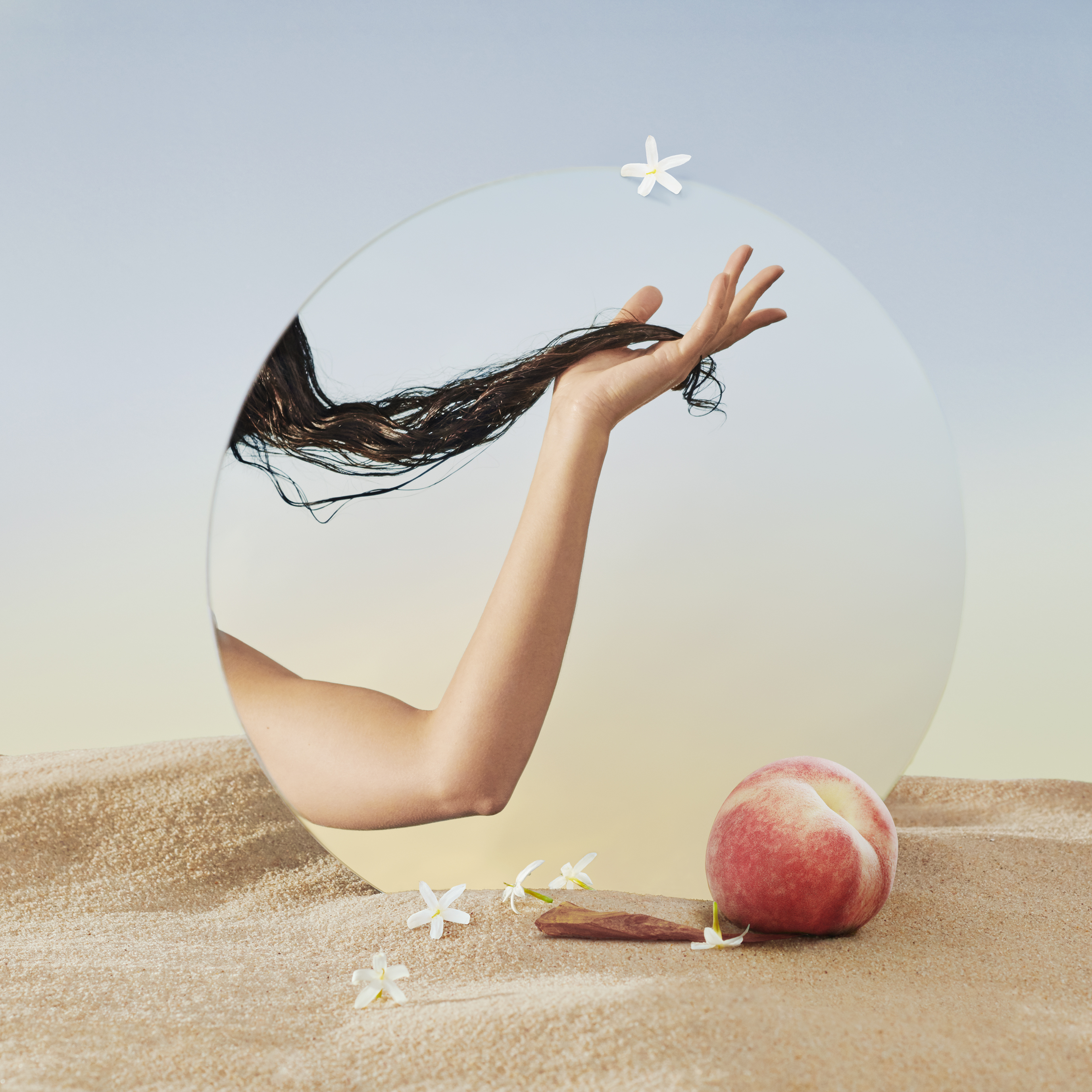 Who would love Oasis? 
Anyone who likes warm scents, but wants to stay floral.
Anyone who wants to feel luscious and overflowing with daydream-inducing flavor.
For the customer who wants to be transported somewhere tropical with a cold drink in hand, soaking up the sun.
What would an Oasis mood board look like? 
Submerging in fresh clean water, and the relief of wet skin on a hot day.
Full, bursting citrus and blooming jasmine.
Long desert shadows and newly discovered artifacts.
The Coachella ferris wheel at sunset.
A summer afternoon sky dotted with kites and bubbles.
Subtle, strong, or somewhere in-between?
All signs point to "somewhere in-between" for Oasis:
Strong floral notes at first, fading into soft warm sandalwood.
I really like this scent for the sense of balance.
If someone walked by after wash day, you'd get a whiff of the lime zest and fruitiness and say, "I want my hair to smell like this."
Fragrance-Free
No fragrance notes here, but as a friendly reminder, our fragrance-free products are just that: free of fragrance, and free of any chemical masking agents that are sometimes used to create a "fragrance-free" product. If you opt for fragrance-free formulas and catch a whiff of something, rest assured you're just picking up on your natural active ingredients. And for those with a sensitive scalp, our chemists always recommend going fragrance-free.
Have a favorite fragrance picked out? Make the move to commit by taking your Prose consultation here.