View this post on Instagram
Dear Diary,
This is the story of my four-year journey to blonde! There have been highs and lows (and when I say lows, I mean LOWS), but in the end, it was worth it. Here's how it all went down.
As a bit of background, I have thick, coarse, wavy to curly hair. On top of all that, it's dark brown, which is not the most ideal when trying to go platinum blonde. I first decided that I wanted to go blonde about four years ago. I started off with a mix of balayage and highlights, in an attempt to keep my hair as healthy as possible, knowing that my journey to blonde was going to be a long one.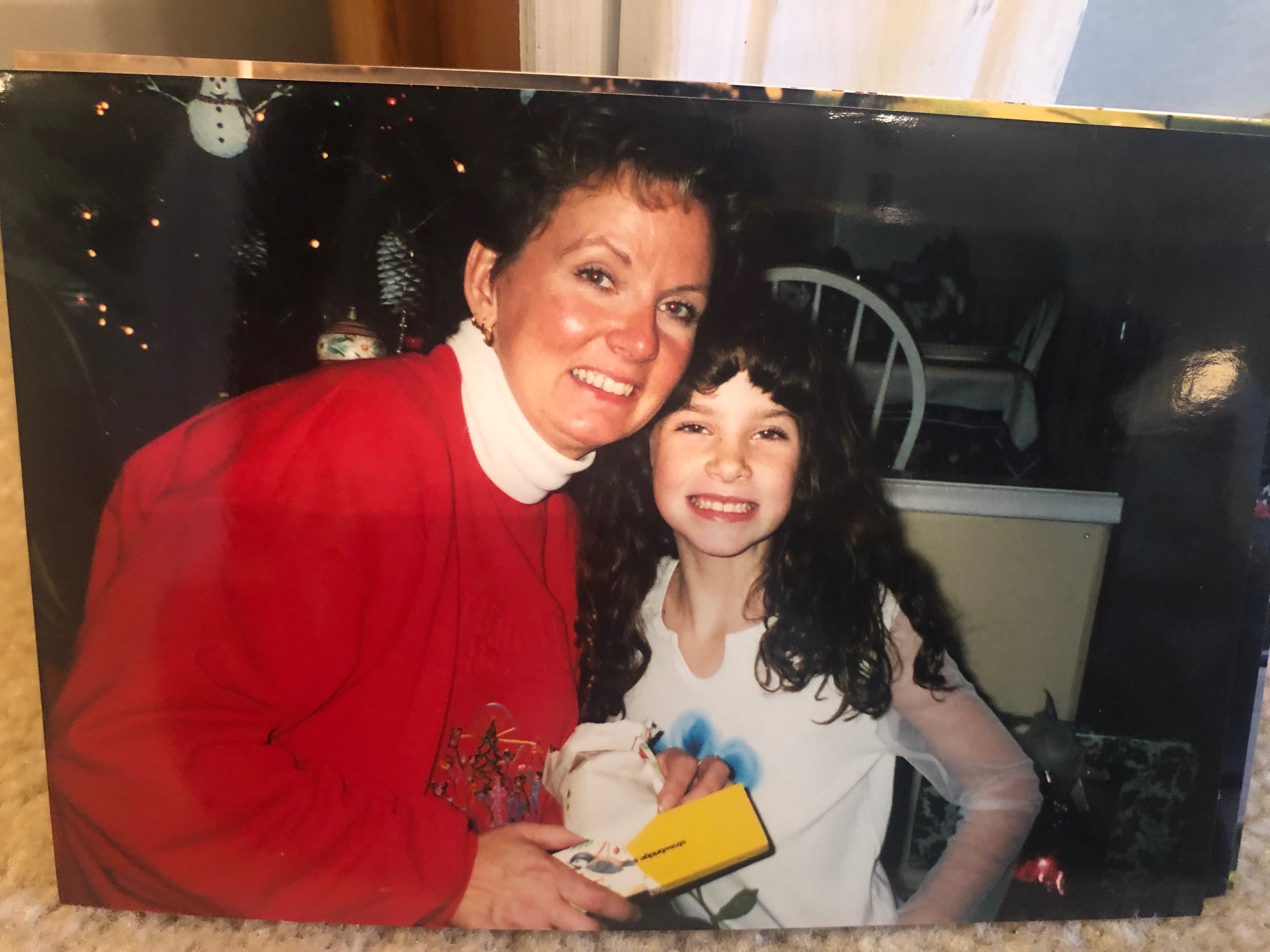 Looking back I CANNOT believe how dark my natural hair is!
Throughout my journey, I've gone to salons back home in Michigan, here in New York, and I've even gone to hair schools, looking to be blonde, but every time I'd come out with red and brown tinted strands instead. Eventually, I was able to reach a certain level of blonde, but then that was it and I always wanted to push it further! Finally, I decided I was over that shit and wanted to be blonde AF. So, I found Cristin at My Darling Ivy who is a platinum queen and I booked my appointment!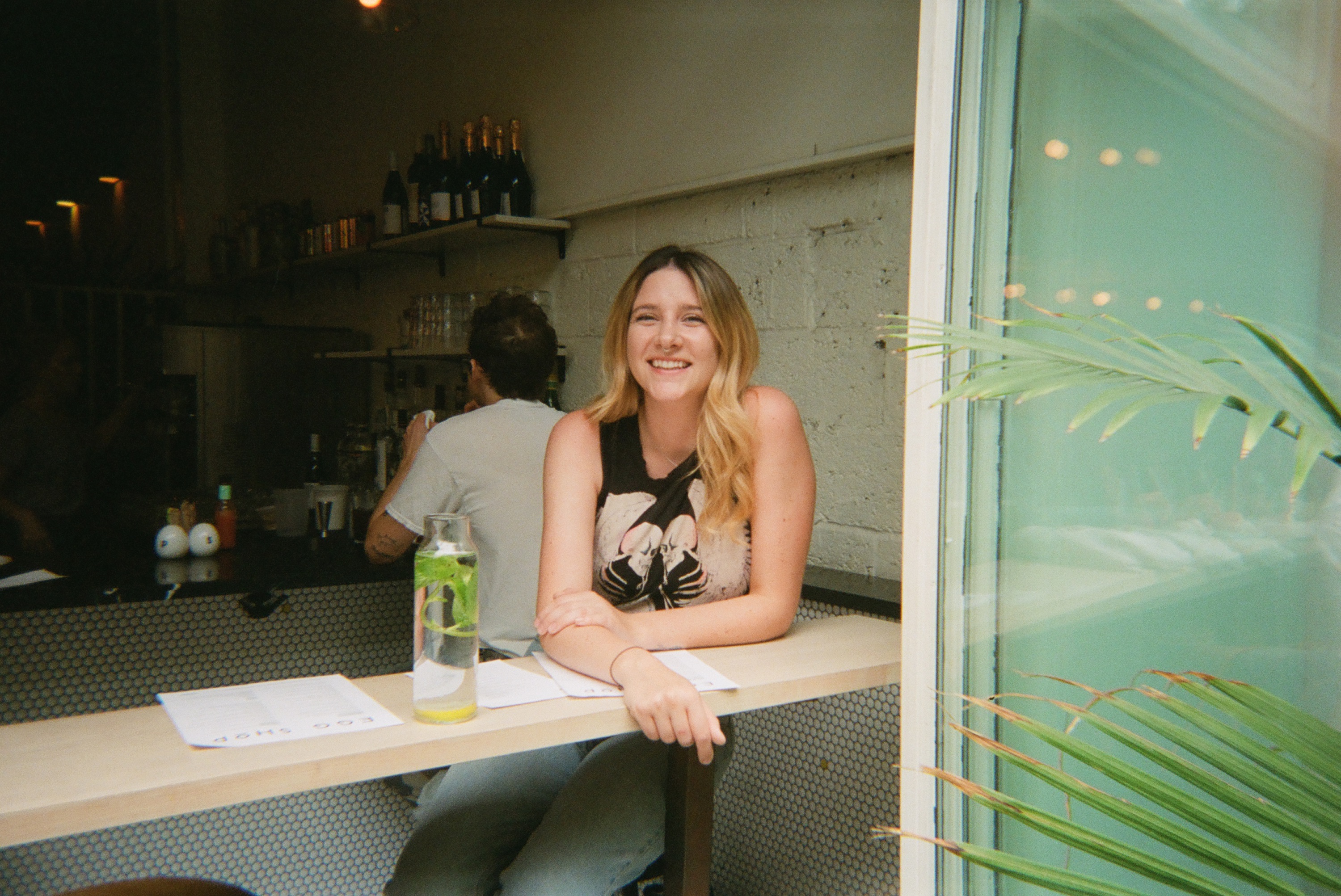 Before Cristin this is as blonde as stylists could get my hair.
February 15, 2020 – Salon day!
I got to the salon at 9am, matcha latte in hand, ready to take my hair where it had never been before. Cristin walked me through the process and got started around 9:30am. Slowly but surely, she painted on the bleach and foiled small sections of my hair. Over the course of four hours, at least 100 foils later, and after 5-10 pounds of weight had been added to my head, I was processing baby!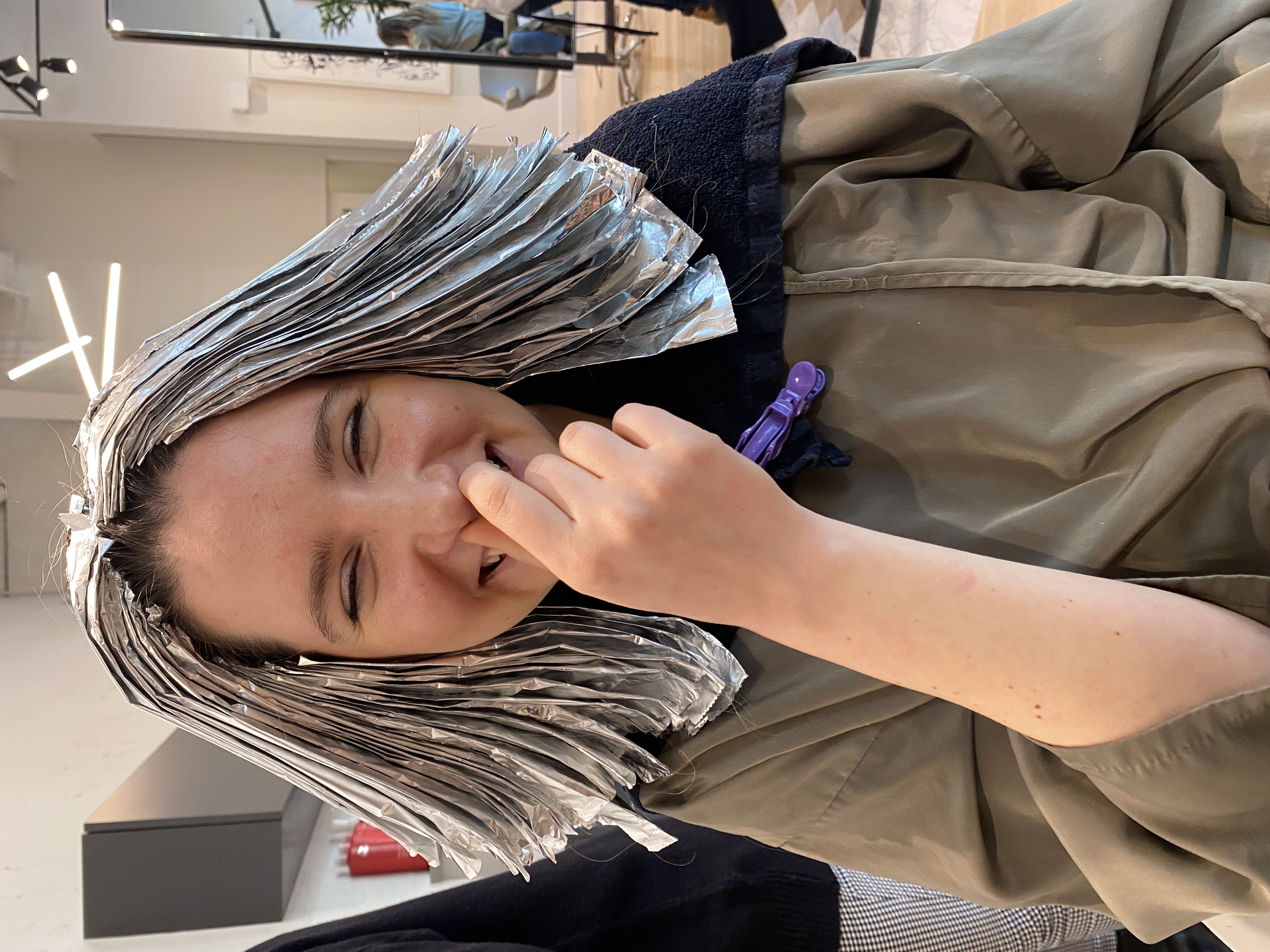 5-10lbs of foils later…beauty is pain, ok!!!
After that, she strategically removed sections of foil, making sure that the process was even throughout my entire head. The next part is a little blurry because I couldn't actually see what Cristin was doing, but I'm pretty sure she washed the bleach out, painted in a shadow root and toned the rest of my bleached hair to get rid of the yellow hue. Looking in the mirror, wet hair and all, I could tell that I was BLONDE HUNNAY! As she was blowing my hair dry, I could tell my strands had taken a serious beating. My curls had softened (something she told me typically happens when you bleach your hair) and my ends were fried. Luckily, Cristin is a godsend and trimmed most of my dead ends off while keeping as much length as she could. Six hours later, I left the salon platinum! Overall an amazing experience! 
February 17, 2020 – First wash (sans Prose)
Over the past couple of days, I've been trying to be super gentle with my hair and get used to its new texture. There's a bit of breakage, which was to be expected, but not as bad as I thought it would be! Plus, I'm obsessed with my new color so it's all worth it! But, even once I'm in the shower my hair feels completely different…slightly slimy? I don't know how to describe it. I was just praying that it didn't all fall out of my head as soon as I got out of the shower. Ultimately, it survived lol. However, it definitely takes about two hours for my hair to dry now, which is a slight issue as I usually wash my hair at night before bed. I know this is a big no-no, but a girl has to do what she has to do!
Note to self: shower early so your hair has time to dry before bed.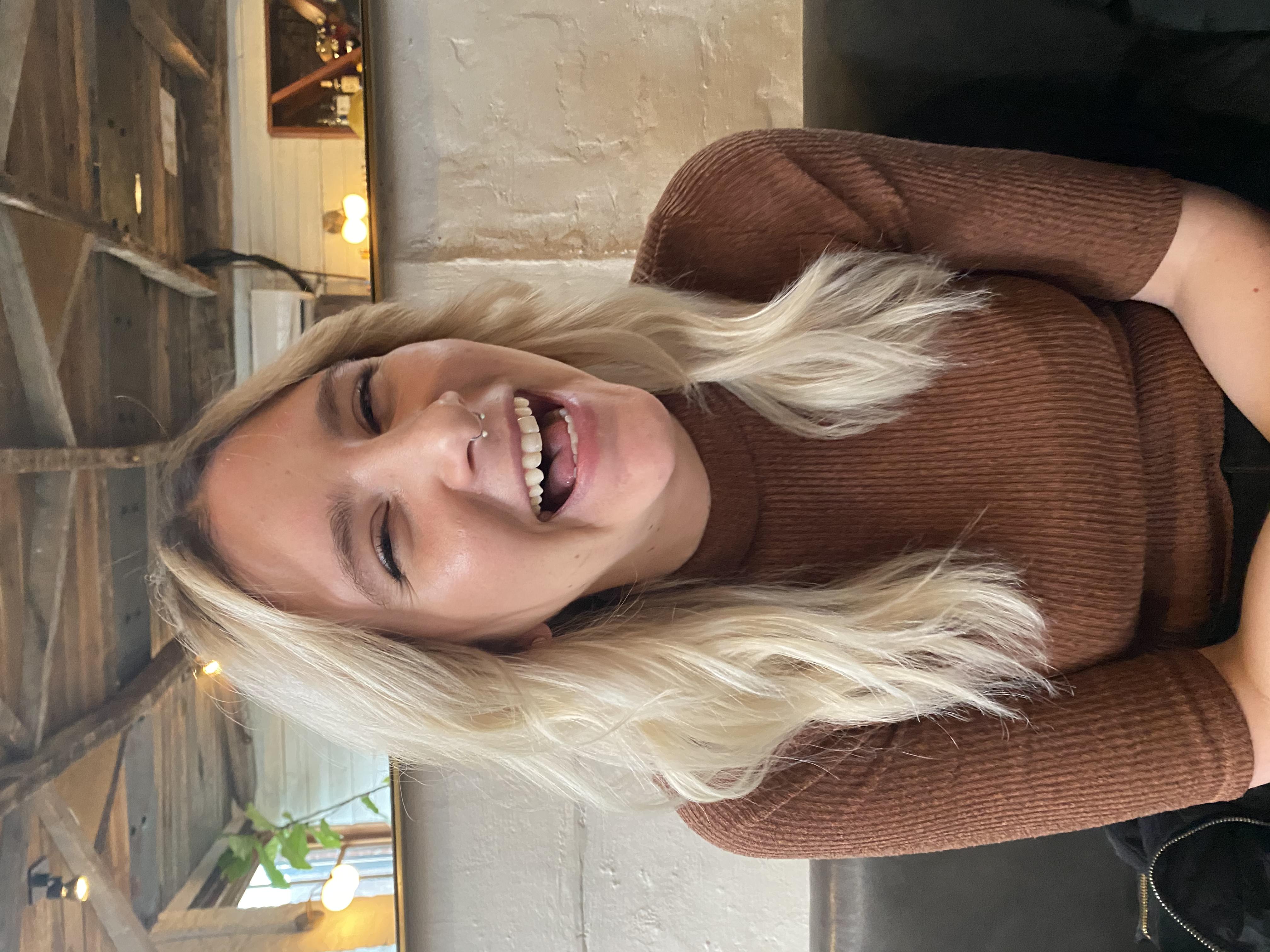 I went straight from the salon to brunch and of course my friends made a scene haha!
March 4 , 2020 – Hawaii
My brother is getting married in Hawaii this week! So, I hopped on a plane and traveled thirteen hours to Kauai to be there with my family!! Unfortunately, because I only brought a carry-on, I wasn't able to bring any of my own products with me, which made me slightly nervous. When I arrived, I made a pit stop and picked up a color-safe hair mask to use and luckily my Airbnb provided sulfate-free shampoo and conditioner (WOO!). 
I spent most of my time on the beach or in the water, but once I knew I was out of the water for the day, I'd put that mask straight onto my wet hair and let it soak in while I went about the rest of my day, which really helped my hair maintain it's moisture throughout the week. 
March 12, 2020 – My Prose arrives!
I was so excited to find my Prose products waiting for me when I returned from my trip. At this point in time my hair still doesn't feel 100%, but my curly texture is starting to come back a little which I'm super happy about. 
Anyway, I received the pre-shampoo mask, shampoo, conditioner and curl cream all in the scent Corsica. The products are centered around treating and protecting my color treated hair, smoothing and replenishing moisture and ideally defining and de-frizzifying (it's my new word 🙂 ) my curls.
I used 3-4 pumps of the shampoo, 2-3 of the conditioner and 2 of the curl cream. I brushed my hair before I got into the shower, washed and conditioned while I was in there and then dried my hair using a mircofiber towel afterwards. I then applied the curl cream throughout all of my hair, focusing on my ends first and then bringing it up through the roots. After that I let my hair air dry! 
I have to say my curls are looking CUTE! This is probably the first time in a year that I actively tried styling my hair curly. Slightly unnerving, just because I'm so used to styling my hair straight. My curls still aren't what they used to be, which for the time being is fine by me haha. Overall, I'm loving my new look!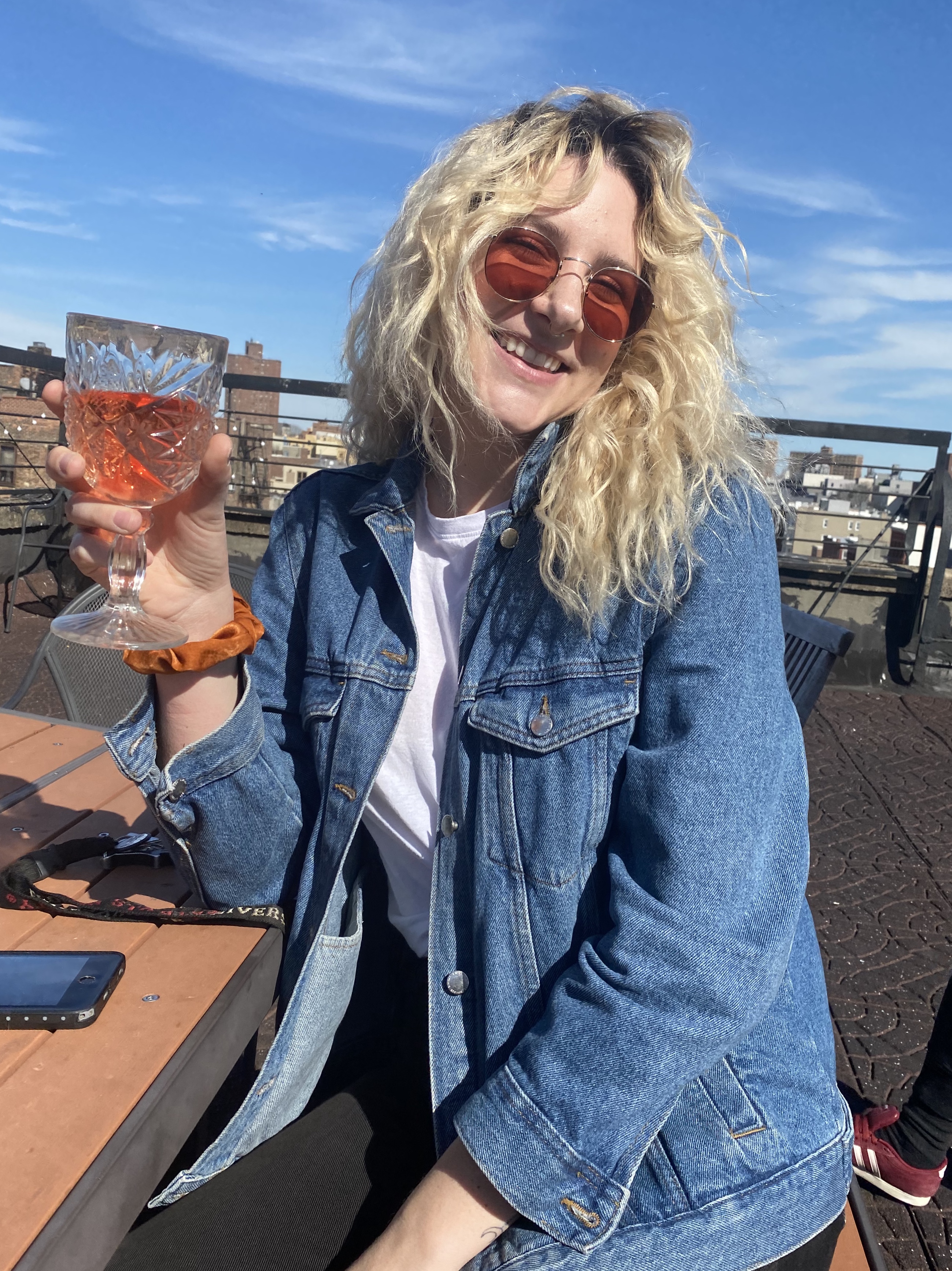 The day I debuted my curls to my friends!
March 18, 2020 – Continued use + COVID-19
So, due to the Coronavirus, my job officially has me working from home full-time now. I've decided to use this as a way to start my curly hair transformation, while in the comfort of my home. What does that mean to me? Well to start, washing my hair less (every 3-4 days now) to preserve my precious natural oils, using no heat tools (maybe just a little on my bangs – I CAN'T HELP MYSELF) and wearing my hair in its natural state permanently. So far so good. I'm continuing to use the entire Prose line, except for the mask which I'll use next time. I've never used a pre-shampoo mask before, so I'm a bit slow to try it, but I'm excited to see what it can do! 
March 22, 2020 – Prose pre-shampoo mask and anti-brass conditioner surprise!
I've officially used the Prose pre-shampoo mask and may I just say that it is lovely! I used a spray bottle to dampen my hair and then took small amounts of the mask, rubbed my hands together to warm it up and then worked it in section by section starting at my ends and then working it up towards my roots (note that I did not put it on my roots and stopped maybe an inch or so down). I left the mask on for about 20 minutes as I did a little Instagram scrolling in bed and then washed my hair as usual.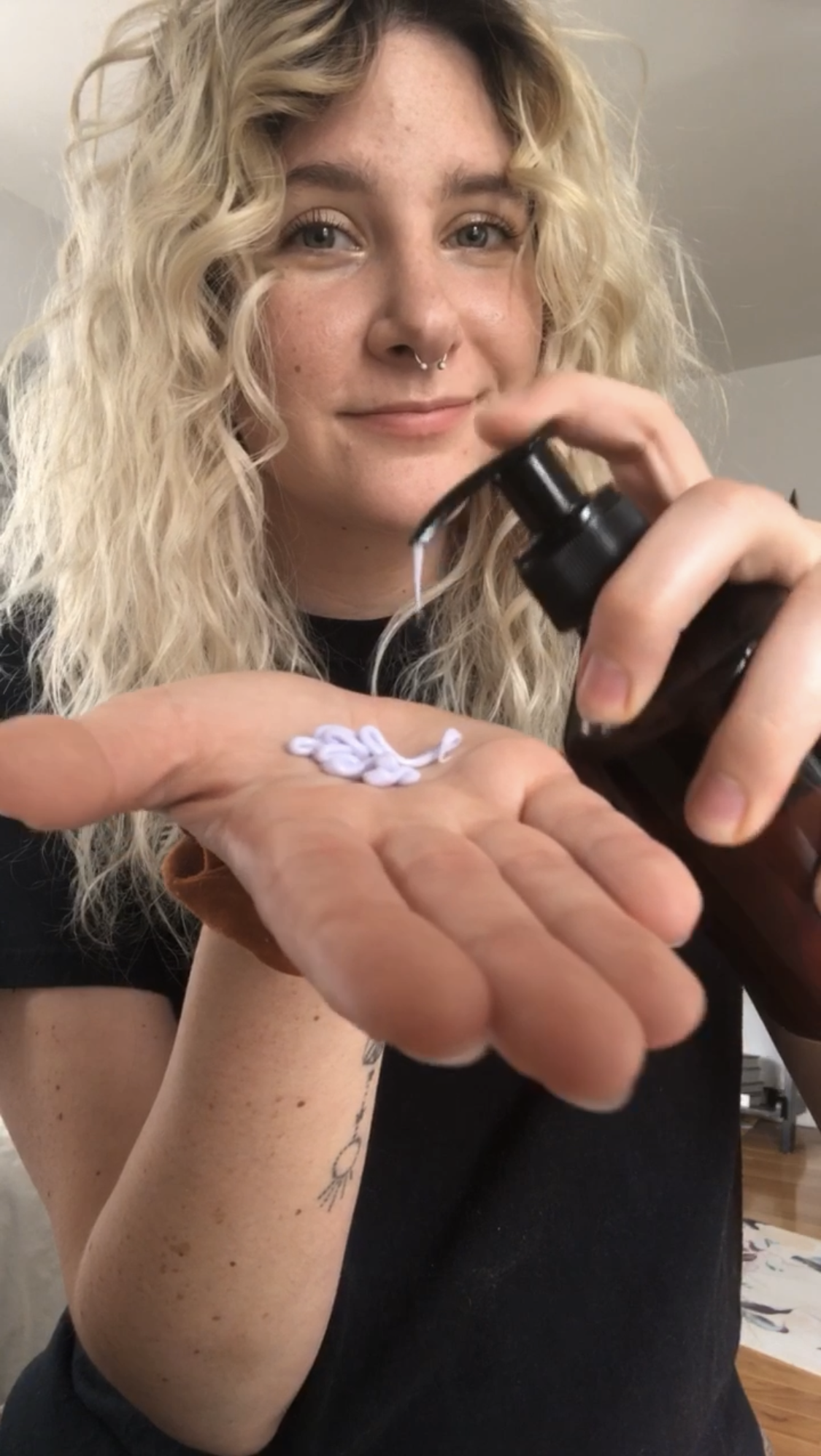 Look at that lilac color!!
I also used the Prose anti-brass conditioner for the first time! I got a fun sneak peek of this product thanks to my bff Emily who works for Prose! She was actually with me at my appointment when I dyed my hair platinum so she knew right away that I'd be a perfect candidate for their anti-brass conditioner! The product says it takes about 3-4 uses to see a difference, so I'm excited to continue using it! My hair did feel so soft after I got out of the shower. I let it air dry after using my leave-in conditioner and curl cream and my strands looked AMAZE! They're bouncy and curly and I'm finally starting to see some of my real texture return. I'm embracing my curly hair all the way! 
April 4, 2020 – Anti-brass conditioner wash 2
I wash my hair with my Prose shampoo and then wring as much water out of my hair as possible. I use about 3-4 pumps of the anti-brass conditioner, it's a nice light-medium purple color and it seriously smells so good! I work it into my hair starting at my ends and bringing it up to my roots. After my hair is sufficiently covered, I pile everything on top of my head and clip into place as I go through the rest of my shower routine. After 5 minutes, I rinse and style as usual with my leave in conditioner and curl cream. 
April 8, 2020 – Anti-brass conditioner wash 3
I've been using the pre-shampoo mask about every other time I wash my hair, and I have to say this is one of my favorite products thus far. It makes my hair feel SO hydrated and my curls just fall differently, or maybe they are just really soft? I don't know exactly what it is, but I am obsessed. This is my second time using the anti-brass conditioner. My hair is still super light and it feels great. 
Fun update!: I feel like my hair's OG texture is back, so I'm really stoked about that! I feel like my curly hair makes me look more like the rockstar that I am haha!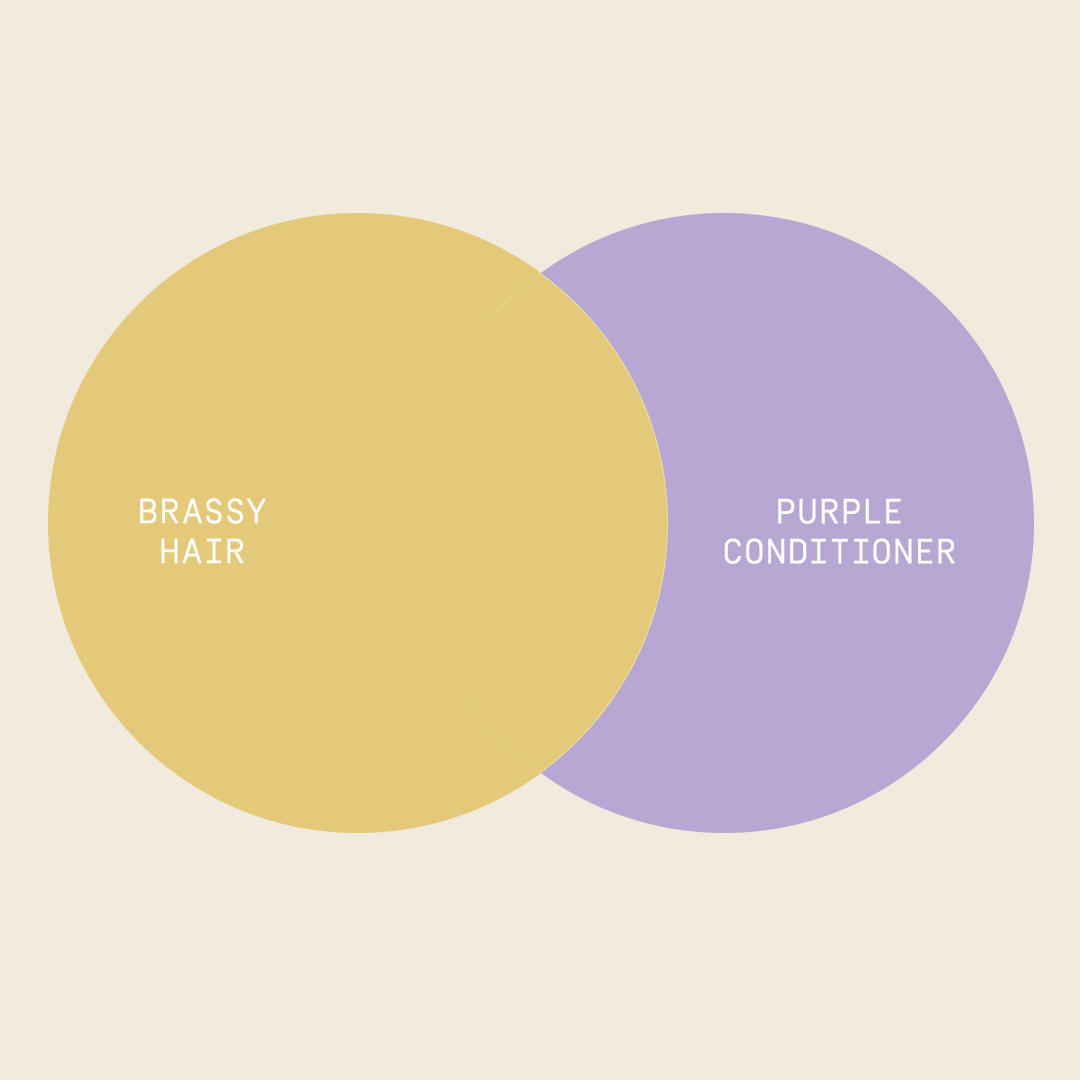 Ooo, science
April 12, 2020 – Anti-brass conditioner wash 4
Day 3!! Okay first things first..my roots are getting out of control. Like I mentioned in the very beginning, I have very dark hair (I'm talking like a level 2 or 3) and I've been quarantining for a little over a month now and it's starting to show lol! Anyway, it's wash three of using the Prose anti-brass conditioner and I have to say my hair is still looking nice and bright and ashy, none of those brassy tones are coming through!
April 16, 2020 – Anti-brass conditioner wash 5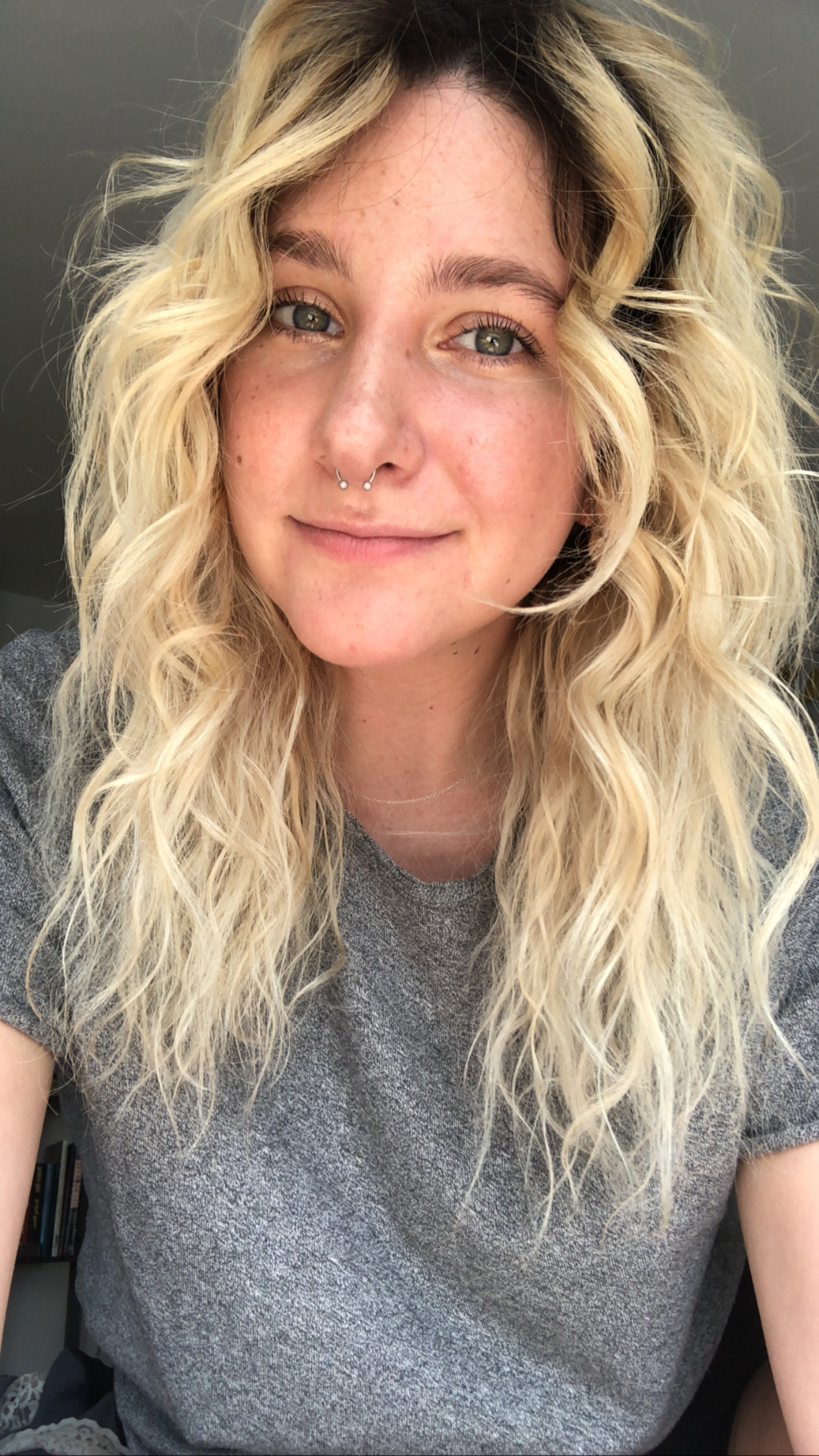 Feelin' so myself with this color and curls!
She finally made it! We are at wash number five using the anti-brass conditioner and still no brassy tones! One of my favorite things about this conditioner is that it feels like it's really nourishing my hair. Typically, a lot of purple shampoos and conditioners don't give me the feeling that they are doing anything other than helping the color of my hair (if that makes sense), but when I use the Prose anti-brass conditioner I feel like it's actually adding moisture to my damaged little strands. Highly recommend!! 
My experience with Prose has been awesome, as a result they have a new life-long customer! In the past I spent a lot of money on different salon-quality products, but none of them were literally made for me and I can see the difference customization has made. 
It's crazy reading back through some of these entries in the beginning when I wore my hair straight all the time, and now I'm a fully curly gal! I literally came out of this as a new woman, with beautiful hair (a transformation if you will haha). If nothing else, this quarantine and this process allowed me to find comfort in my natural hair, and I'm so happy about that! 
Final results? My hair is soft and bouncy, my curls are frizz-free, and my damaged blonde strands are now healthy, brass-free, and are actually growing thanks to Prose products. I just ordered my second supply (trying out the Botanica scent this time) and I cannot wait to continue my journey!
Shop the anti-brass conditioner