How to Make Rosemary Water for Your Hair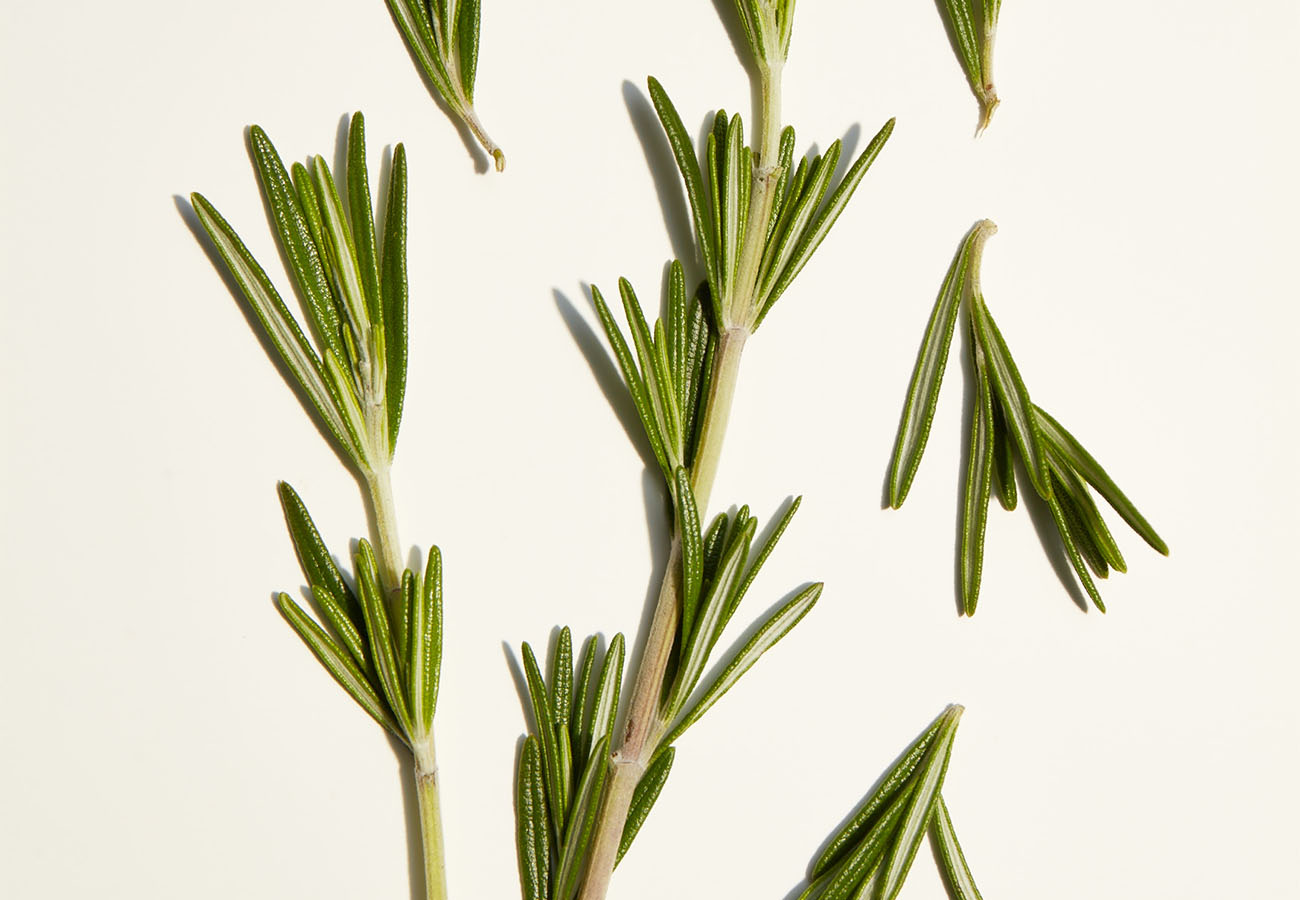 The Benefits of Rosemary Water for Your Hair
While it may seem like little more than a simple herb, rosemary actually has many qualities that can give your hair a healthy boost.
One of the biggest benefits of rosemary water is its effect on hair growth. Research suggests rosemary can increase growth rates, likely due to its anti-inflammatory properties. Once applied, the herb promotes circulation in the scalp, giving each follicle greater access to oxygen and nutrients.
Rosemary may also act as an antioxidant, preventing follicle damage that often leads to hair loss. This can create some much-needed protection from external stressors like pollution or ultraviolet radiation. It's thought that rosemary can even combat hair loss caused by anxiety or hormones.
On top of this, rosemary water is a natural way to hydrate the scalp. Its antioxidants can help relieve itchiness and dryness while strengthening the skin. That way, your scalp will feel as good as it looks.
Besides strengthening your hair and scalp, rosemary water imbues your hair with a lovely herbal aroma — overall, it's a win-win. 
A Recipe for Rosemary Water
Rosemary water is extremely easy to make. With just two ingredients and a few minutes at the stove, you can whip up a fresh batch that will have your hair growing long and shiny in no time.
To make your own rosemary water, all you need are two ingredients:
3 cups of water
2 sprigs of fresh rosemary 
To start, bring all 3 cups of water to a boil. Add both rosemary sprigs to the boiling water before removing the pot from the heat and covering it with a lid. Let the rosemary steep in the water until it cools completely to imbue your water with as much herbal magic as possible.
When your rosemary water has cooled, transfer it to a jar or spray bottle. The mixture can be stored in the fridge for up to 2 weeks. Consider making a bigger batch to dip into when your hair needs a boost. 
Applying Rosemary Water 
There are a few ways to apply rosemary water to your hair. If you've stored your batch in a spray bottle, spritz it directly onto dry hair. Then, brush gently to work it from your roots to your ends. 
The mixture can also be applied to freshly shampooed hair while it's still wet, before combing and drying as usual. For extra hydration, apply a larger dose of rosemary water to your hair and let it soak into the strands for a few minutes. After rinsing and drying, follow up with hair oil to lock in moisture during styling. 
How Often Should You Apply Rosemary Water?
To get the full effect of your rosemary water, it's important to apply it consistently, as part of your usual hair regimen. Start by applying it two or three times per week and adjusting as needed. For many, it can take several weeks to start noticing changes in your hair. 
With that said, everyone is different. On the off chance you find that the rosemary water irritates your skin, you might achieve similar results with a custom scalp mask. Or opt for a supplement instead, like the Custom Root Source Hair Supplements from Prose. 
Nourishing Your Hair With a Custom Care Routine
Get the most out of your hair care routine with custom products from Prose. Powered by natural ingredients, each formula is specially crafted to target your hair's unique needs without the harmful chemicals. 
Whether you're looking for a restorative conditioner or a volumizing dry shampoo, we'll tailor every product to help you meet your hair goals. Simply tell us a little about your hair and what it needs, and we'll take care of the rest.
Ready to start building your line of custom hair products? Take our hair consultation quiz today to get started.