In the Kitchen with Prose: Spicy Paloma Cocktail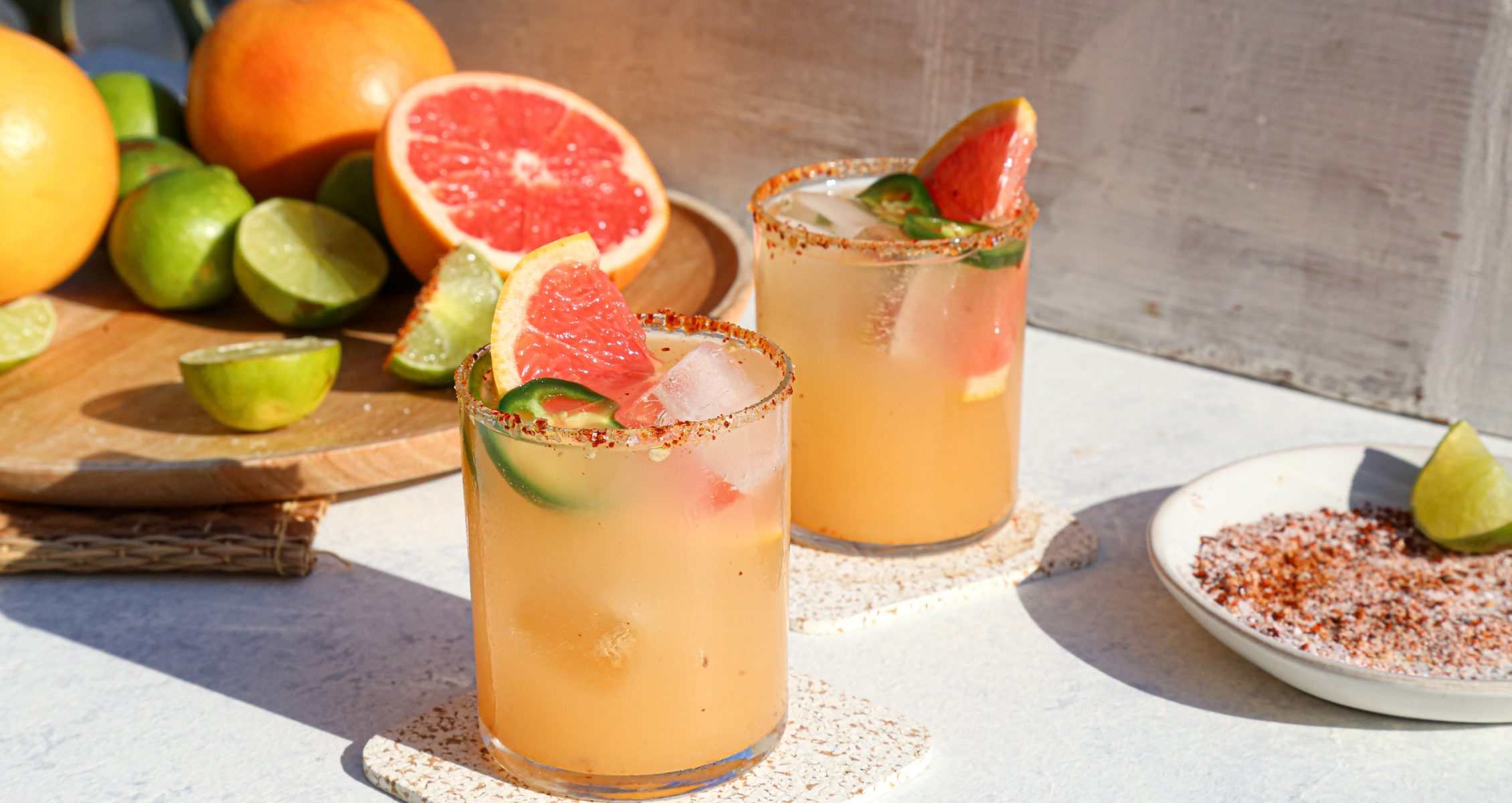 To celebrate a few of our amazing, natural ingredients we've teamed up with food stylist and recipe developer, Emerald Chan, to create custom recipes starring ingredients straight from your haircare. Up first is grapefruit oil.
You'll find grapefruit oil in our scalp mask as it's a superstar when it comes to scalp soothing and scalp health. When applied topically, grapefruit oil has antioxidant, antibacterial, and antimicrobial effects. It can also help balance sebum production on the scalp, as well as provide protection against the color-oxidizing effects of UV rays. On top of all that, grapefruit tastes amazing in a cocktail. Shake up your day or evening with our spicy Paloma cocktail recipe.

Prose Spicy Paloma Cocktail Recipe
By Emerald Chan
Ingredients 
Jalapeño simple syrup
2-3 jalapeños, seeds removed
1 cup sugar
1 cup water
Spicy Paloma
2 tbsp sea salt
½ tbsp paprika
½ tbsp Aleppo pepper
Lime wedges
2 oz. grapefruit juice
¾ oz. lime juice
1 oz. jalapeno simple syrup
1 oz. tequila
Soda water
Optional: grapefruit slices and jalapeño rounds, for garnishing
Preparation
For the jalapeño simple syrup:
Add sugar and water into a small saucepan over medium low heat. Once sugar dissolves and comes to a boil, add jalapeños. Turn heat down to low and let simmer for 10 minutes. Remove mixture from heat and let cool completely. Remove jalapeños from simple syrup. Note: Simple syrup can be kept in the fridge in an airtight container for up to 1 month.
For the spicy Paloma:
In a small dish combine salt, paprika, and Aleppo pepper. Run a lime wedge along the rim of glass and dip into salt mixture, then fill glass with ice.
In a cocktail shaker filled with ice, combine grapefruit juice, lime juice, jalapeño simple syrup, and tequila. Shake, then strain into glass and top with soda water.
Garnish cocktail with a slice of grapefruit and a few jalapeño rounds.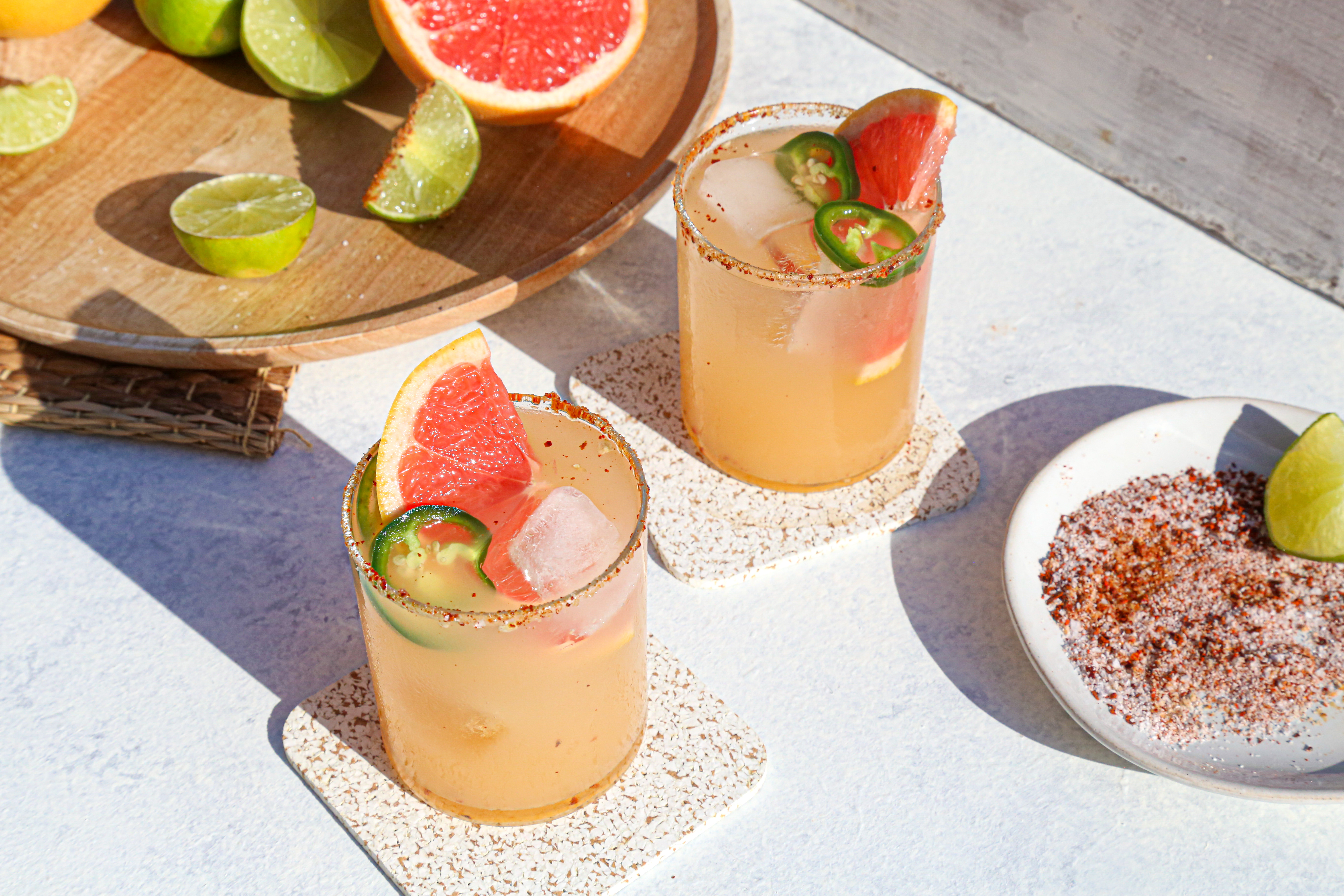 Shop this article