Prose Spicy Paloma Cocktail Recipe
By Emerald Chan
Ingredients 
Jalapeño simple syrup
2-3 jalapeños, seeds removed
1 cup sugar
1 cup water
Spicy Paloma
2 tbsp sea salt
½ tbsp paprika
½ tbsp Aleppo pepper
Lime wedges
2 oz. grapefruit juice
¾ oz. lime juice
1 oz. jalapeno simple syrup
1 oz. tequila
Soda water
Optional: grapefruit slices and jalapeño rounds, for garnishing
Preparation
For the jalapeño simple syrup:
Add sugar and water into a small saucepan over medium low heat. Once sugar dissolves and comes to a boil, add jalapeños. Turn heat down to low and let simmer for 10 minutes. Remove mixture from heat and let cool completely. Remove jalapeños from simple syrup. Note: Simple syrup can be kept in the fridge in an airtight container for up to 1 month.
For the spicy Paloma:
In a small dish combine salt, paprika, and Aleppo pepper. Run a lime wedge along the rim of glass and dip into salt mixture, then fill glass with ice.
In a cocktail shaker filled with ice, combine grapefruit juice, lime juice, jalapeño simple syrup, and tequila. Shake, then strain into glass and top with soda water.
Garnish cocktail with a slice of grapefruit and a few jalapeño rounds.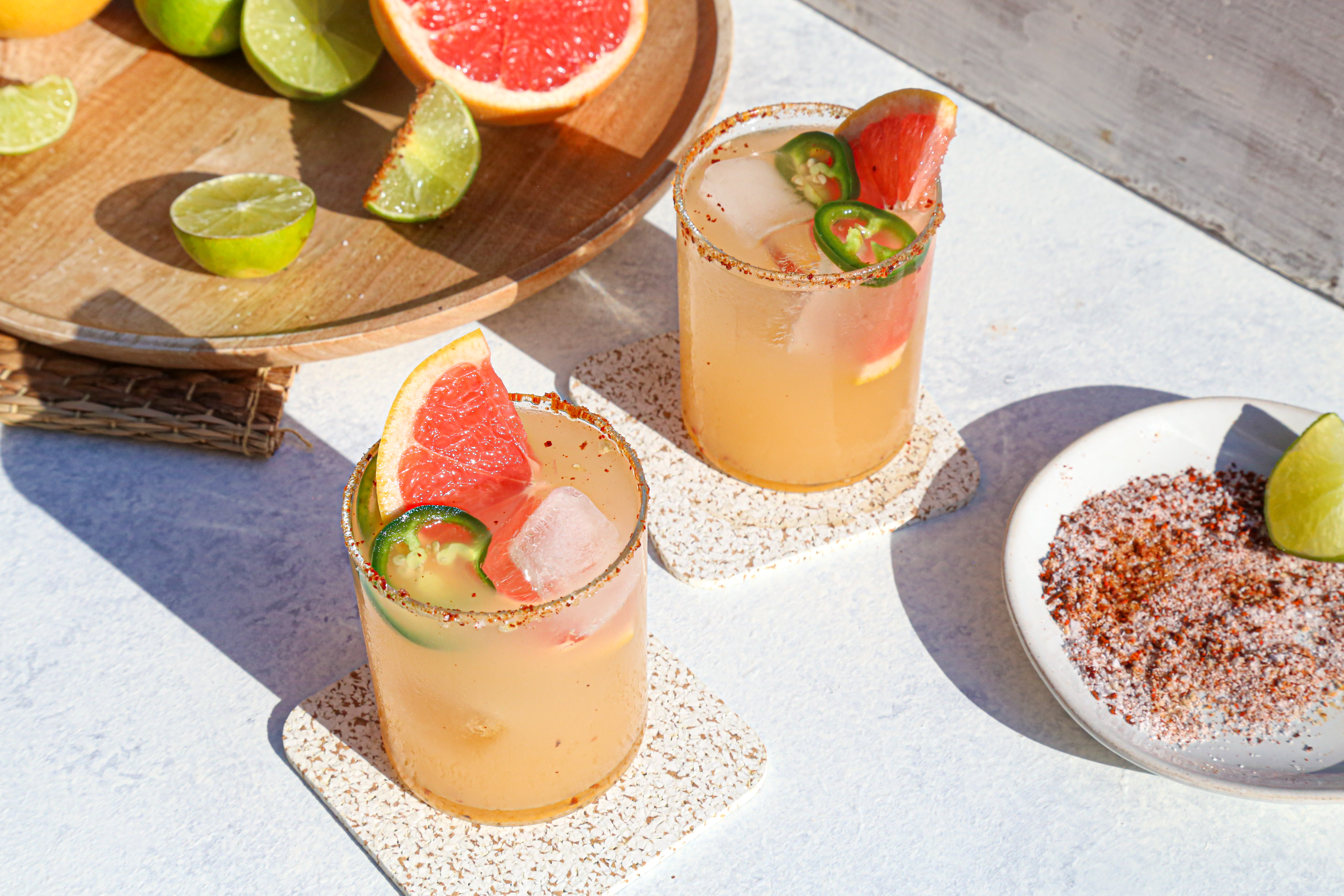 Shop this article