Prose Raw Vegan Hazelnut Brownies w/Avocado Ganache
By Emerald Chan
Ingredients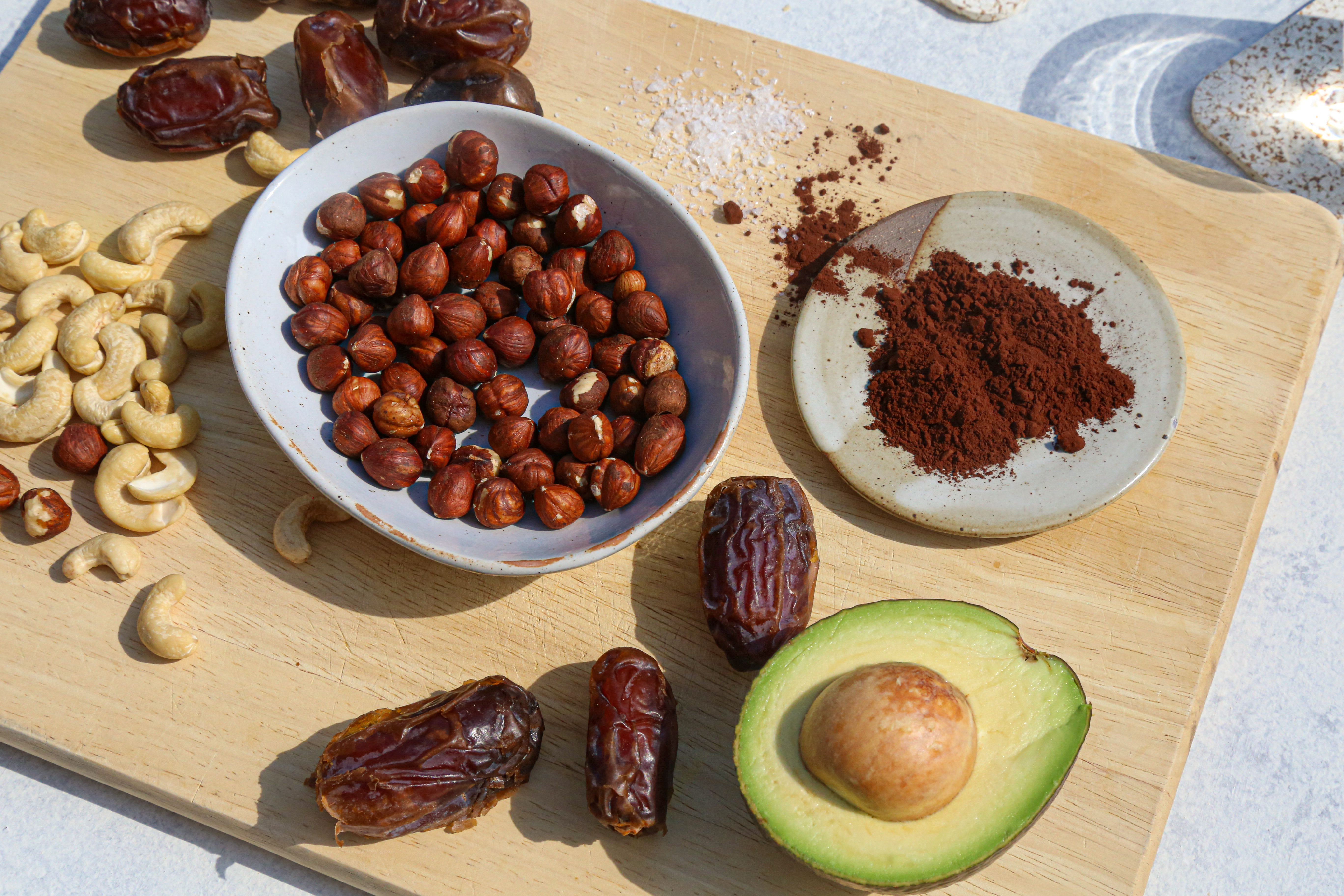 Raw Vegan Hazelnut Brownies
2 ½ cups hazelnuts
¾ cup cashews
¾ cup dutch-process cocoa
½ tsp sea salt
2 cups (about 18) dates, pitts removed
1 ½ tsp vanilla extract
Avocado Ganache
1 can (5.4 oz) coconut cream
½ of a avocado
¾ cup dutch-process cocoa
½ tsp sea salt
¼ cup maple syrup (or liquid sweetener of choice)
Optional: 2 tbsp chopped hazelnuts, flaky sea salt
Preparation
For the brownies:
Line a rectangular tray or loaf pan with parchment paper. Place hazelnuts, cashews, cocoa and salt into a blender or food processor. Blitz until nuts resemble small crumbs. Add in the dates and vanilla extract, blend until mix is well combined, looks moist and sticks together.
Pour brownie mixture into pan and press down with fingers to form an even layer. Place pan in freezer while you prepare the ganache.
For the ganache:
Place coconut cream, avocado, cocoa, salt, and maple syrup into a blender or food processor. Blend until smooth.
Remove brownies from freezer and evenly spread ganache over top with an offset spatula or spoon. Place brownies in freezer for 80 minutes or in the fridge overnight to set.
Top brownies with chopped hazelnuts and flaky sea salt, then slice into squares.
Note: Brownies can be stored in an airtight container for up to a week in the fridge.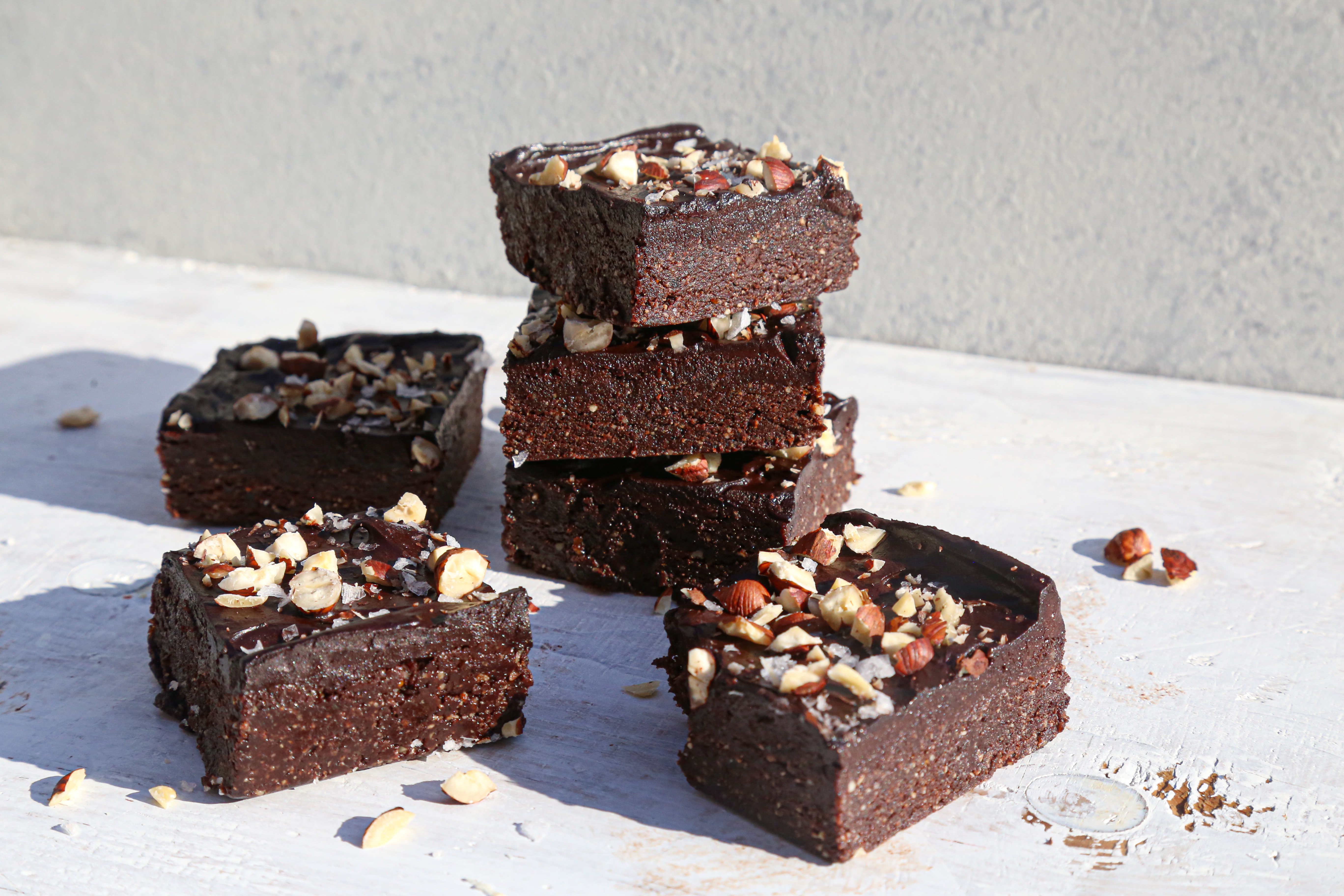 Shop this article