6 Tips for Dyeing Your Hair From Brown to Blonde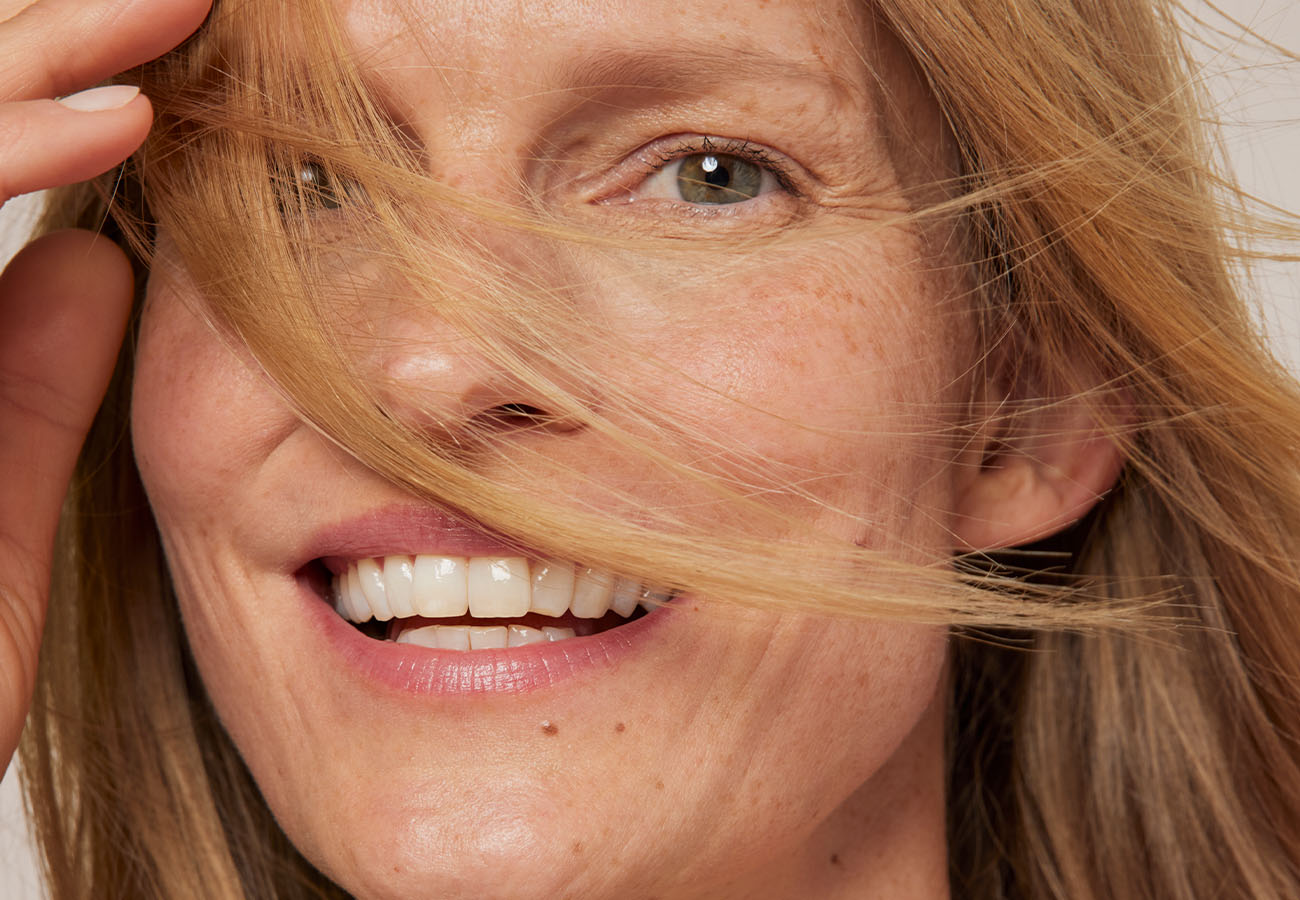 1. Don't Forget to Prep
We won't sugarcoat this — taking your hair from brown to blonde will require a lot of treatment. Most women will need to go through a double process, which requires first stripping their natural color and then toning to their desired new shade of blonde. And all that work will remove some of your hair's health and moisture.
Luckily, you can prepare for this.
Make sure you prep your hair for its color transformation and give it the best chance of staying healthy when blonde. Some of the pre-care steps you'll want to take are:
In the 2 weeks before your first appointment, focus on adding as much moisture to your hair as possible. This will help reduce the damage that inevitably will come from the harsh process of lightening your hair. Switch to a nourishing conditioner, like the Prose custom hair conditioner, which will help keep your hair healthy and hydrated.
Avoid washing your hair 1 to 2 days before the appointment so your hair can develop a natural protective layer of oil on the scalp. This will help reduce the impact of the bleach that will be applied to your scalp for treatment. 
2. Come Prepared for Your Appointment
There are a few things you should do before your stylist touches your hair to ensure you have the best coloring experience possible:
Bring a few photos of the coloring you want. There are many shades of blonde, and you and your stylist could envision very different looks. To ensure you're on the same page, give your stylist an overview of what you're looking for with several reference photos.
Next, ask your stylist to share their honest opinion. Your stylist is likely an expert and has transitioned many people from brown to blonde. They can use their experience and offer advice on what will look best on you, depending on your skin tone, hair type, face shape and other factors. Ask for their opinion, and let them guide you to a blonde look that will compliment all your features.
Lastly, you must open up about your hair history with your stylist. A stylist will approach virgin and dyed hair very differently, so you need to tell them your hair's recent history so they know what they're working with. 
3. Test Out a Strand
Your stylist will probably already suggest testing a strand before processing all your hair, but if they don't, insist that they do. Testing out a strand is when your stylist lightens a small section of your hair to see how long it takes for the color to lift and see what color it lifts to. By conducting a strand test, your stylist can tell you if your brown-to-blonde transformation will take one to two treatments or will need more work and potentially three to four treatments. This helps set expectations so you know how long the process will take (and what it will cost). 
4. Beauty Is Pain … But Not in This Case
If you've ever bleached your hair before, you know the process comes with discomfort. However, know that it shouldn't be painful. You should immediately tell your stylist if you're sitting in the chair and feel more than a slight stinging. This transition doesn't need to cause you intense physical pain. Your stylist will be able to re-evaluate their approach and offer some solutions that make the bleaching process more bearable. 
5. Patience Is Key
Good things come to those who wait; with a brown to blonde transformation, you should expect to do some waiting. Your actual appointments will likely be several hours long, and the entire process may take anywhere from one to four appointments. It will be worth it, but know that this process will take time if you want truly stunning results! 
6. Don't Forget About Post-Care
If you want your blonde hair to stay healthy and fresh, you must focus on post-treatment care. Bleaching your hair causes damage and can strip your hair of its moisture. You'll want to use products that are hydrating and can help repair your hair:
Embracing the New You
You've done the research and are now ready for this big change. Going blonde might be what you need to enter a new, exciting chapter in your life. As you enter this new era, make sure you do so with the healthiest, most beautiful hair possible. Start using custom hair products specifically designed to meet your hair's unique needs. Try out the quick Prose consultation to see what custom hair care might look like for you.