Why We Need Active Ingredients in Hair Care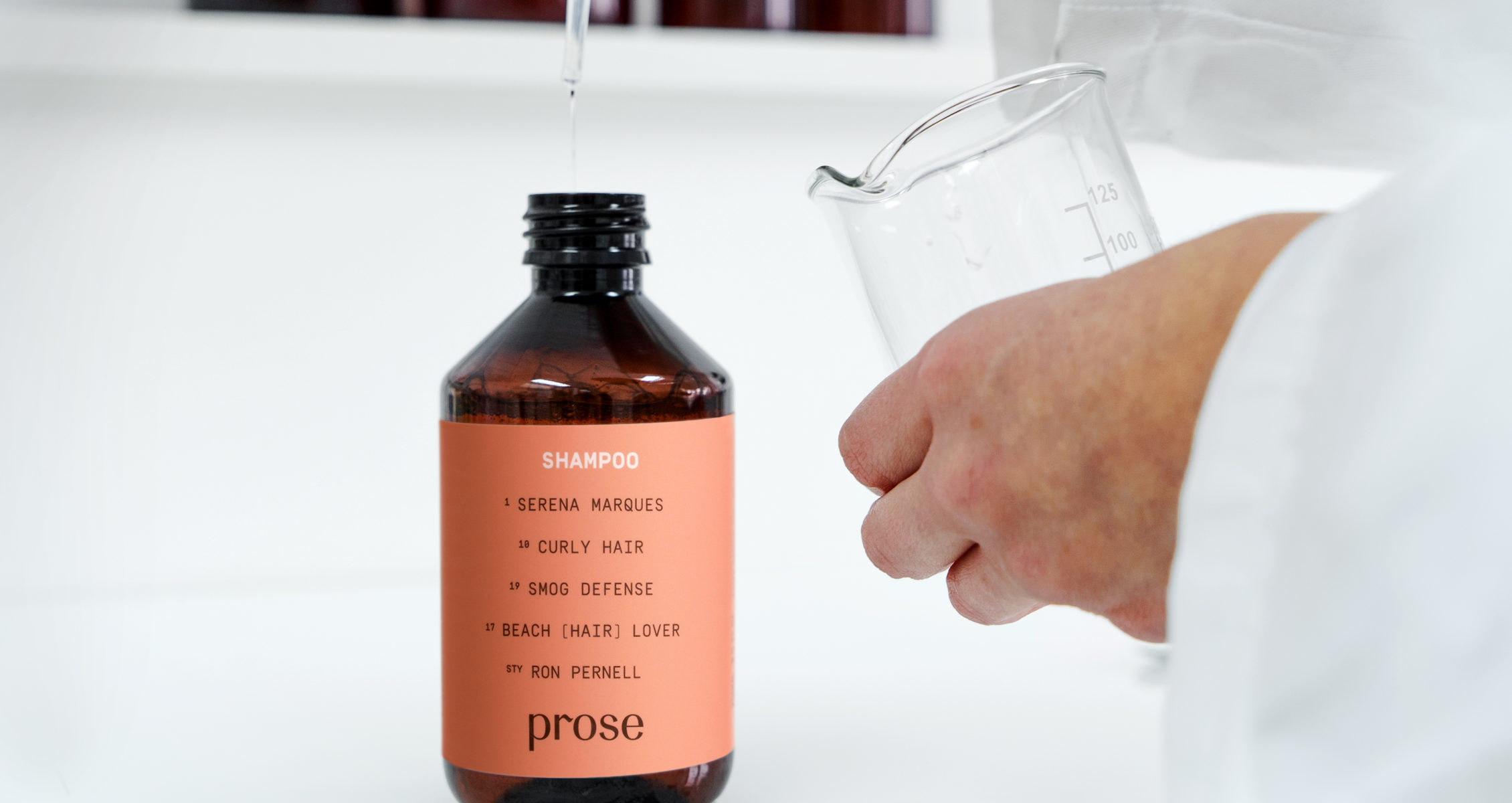 Shampoos contain ingredients that support the process of cleansing (i.e. removing product buildup, environmental grime, or excess scalp oil), while conditioners contain additives to help detangle and set your hair goals. Almost every hair care brand can boast this much. Where Prose stands apart from the pack is with our carefully-selected collection of active ingredients.
Prose's active ingredients are the more than 70 problem-solvers and hair-health enhancers we use in our custom formulas. These ingredients go beyond supporting the basic function of cleansing or detangling to protect against UV damage, regulate the scalp's oil production, repair fragile hair, deeply hydrate chronically dry strands, add instant shine—and much more.
The average Prose formula contains between three and five Active Ingredients, all carefully combined to maximize potency. Our research and development chemists cap the number of active ingredients at around five per formula because loading up on dozens of different ingredients would dilute the effectiveness of each one. In a personalized regimen of three products, however, you may have as many as 15 different active ingredients at dosages of up to 20%.
All of our active ingredients are thoroughly tested to determine their efficacy, and our scientists have established the best ways to deliver each ingredient's benefits. These four active ingredients offer a snapshot of what a customized Prose formula can offer your hair:
The Benefits of Coconut
Coconut oil has been proven to leave hair softer and shinier, promote healthier hair growth and, thanks to its anti-microbial properties, soothe an irritated scalp. We use coconut oil in our UV Protection complex, helping colored hair remain vibrant longer, as well as preventing the damage strands can sustain from UV exposure.
The Benefits of Honey
This natural ingredient has myriad benefits: It softens coarse hair, hydrates fine strands without weighing them down, has anti-microbial properties to help keep the scalp healthy—and imparts instant shine to the hair, akin to lip-gloss for your locks.
The Benefits of Hyaluronic Acid
A natural humectant popular in skin moisturizers, Hyaluronic Acid has been heralded for how effectively —and quickly— it treats dehydrated skin. We now know that it can provide similar moisturizing benefits to dry hair too. Hyaluronic acid works in two ways: First, it draws water from the air to quench thirsty hair, then it holds onto that moisture, preventing additional water loss. This therapeutic one-two punch can help boost shine, make hair supple and more elastic, and prevent frizz. Hyaluronic Acid is utilized at Prose in conjunction with Collagen and Lilac as part of our Fiber Repair complex. This trio forms a light film around each strand to protect and prevent damage, as well as to give hair a chance to repair itself.
The Benefits of Argan Oil
Well-known as a light, non-greasy frizz-fighter, Argan Oil is part of Prose's Hair Nourishment complex (other oils in this blend include Jojoba and Sacha Yushi). As a key part of this complex, Argan Oil helps to hydrate, boost shine and prevent split ends.
For more information on our 70+ Active Ingredients, check this out. To create a custom regimen that utilizes the best active ingredients for your hair, get started with our consultation here.