Baby Hair Inspo for the Next Time You Lay Your Edges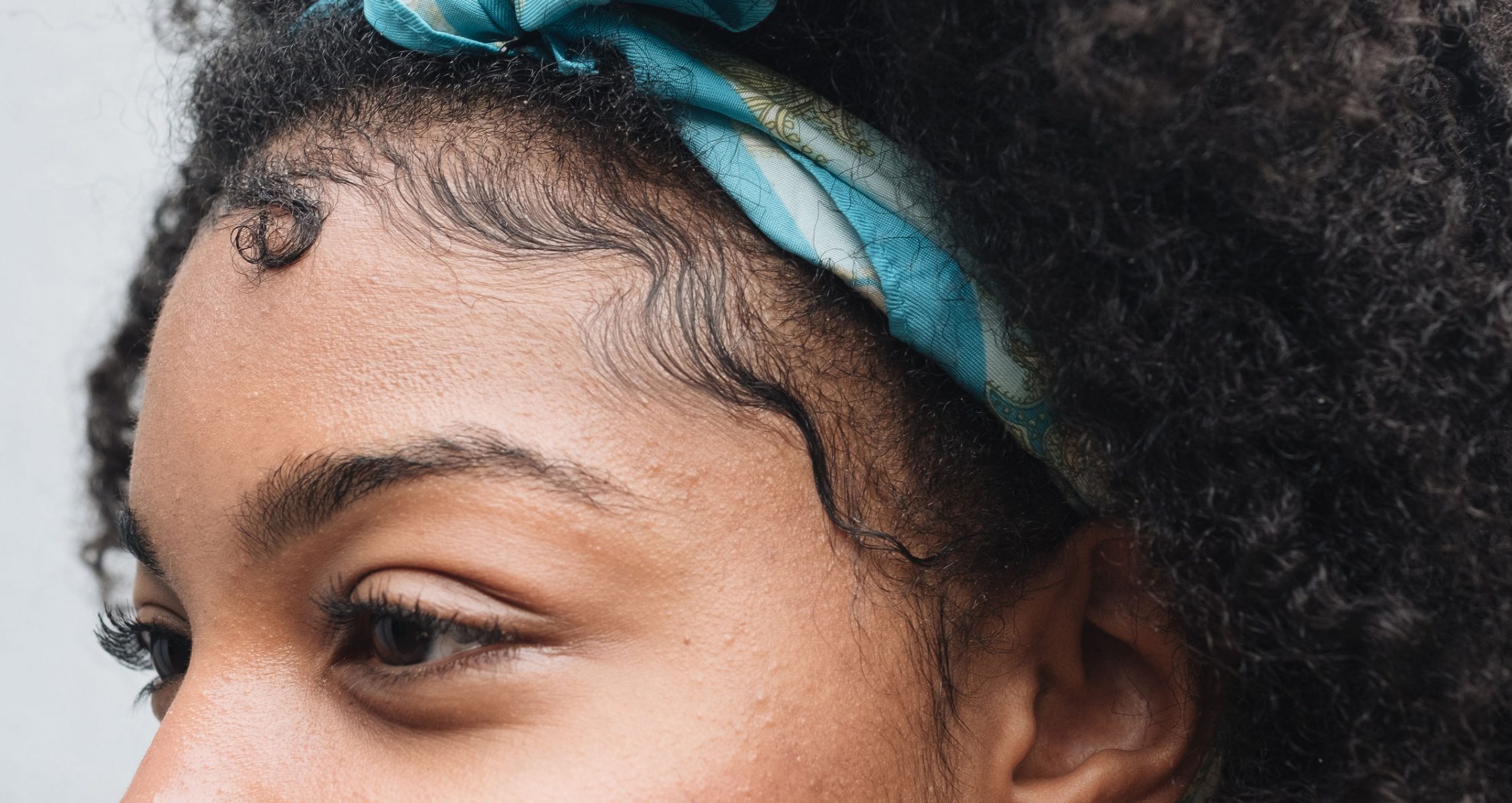 Before getting into the beauty of baby hairs, it's important to establish that they've always been a part of black and latinx culture and are not simply a trend popularized by various celebrities. Their roots are much deeper than that and have always been appreciated by the cultures from which they originated. And for good reason, they're gorgeous. Slicking down your edges before heading out is the icing on the cake that completes any look. This roundup of editorial edges is all the inspiration you need the next time you go to grab your toothbrush reserved for only sculpting baby hairs. While a couple of these looks push the boundary of baby hairs, they still deserve praise because we love to celebrate how all hair falls.
Tiny Tendrils
Kisha's whole head is crowned by the most precious curls, but her edges are especially perfected.
Swanky Swirls
These edges are mesmerizing to say the least. Totally trance-worthy.
Sequin Spirals
Shock an unsuspecting passerby with the glint of your hair. With baby hairs like these, you're guaranteed at least a few double takes.
Gelled Gems
Another take on the pearl accessory trend is to dot your hairline with them. Girl with a Pearl Earring, who?
View this post on Instagram
Want to ensure that not just your baby hairs, but your whole head of hair is flourishing? Get started with customized hair care by taking your Prose consultation here.