The Best Oil for Your Hair Type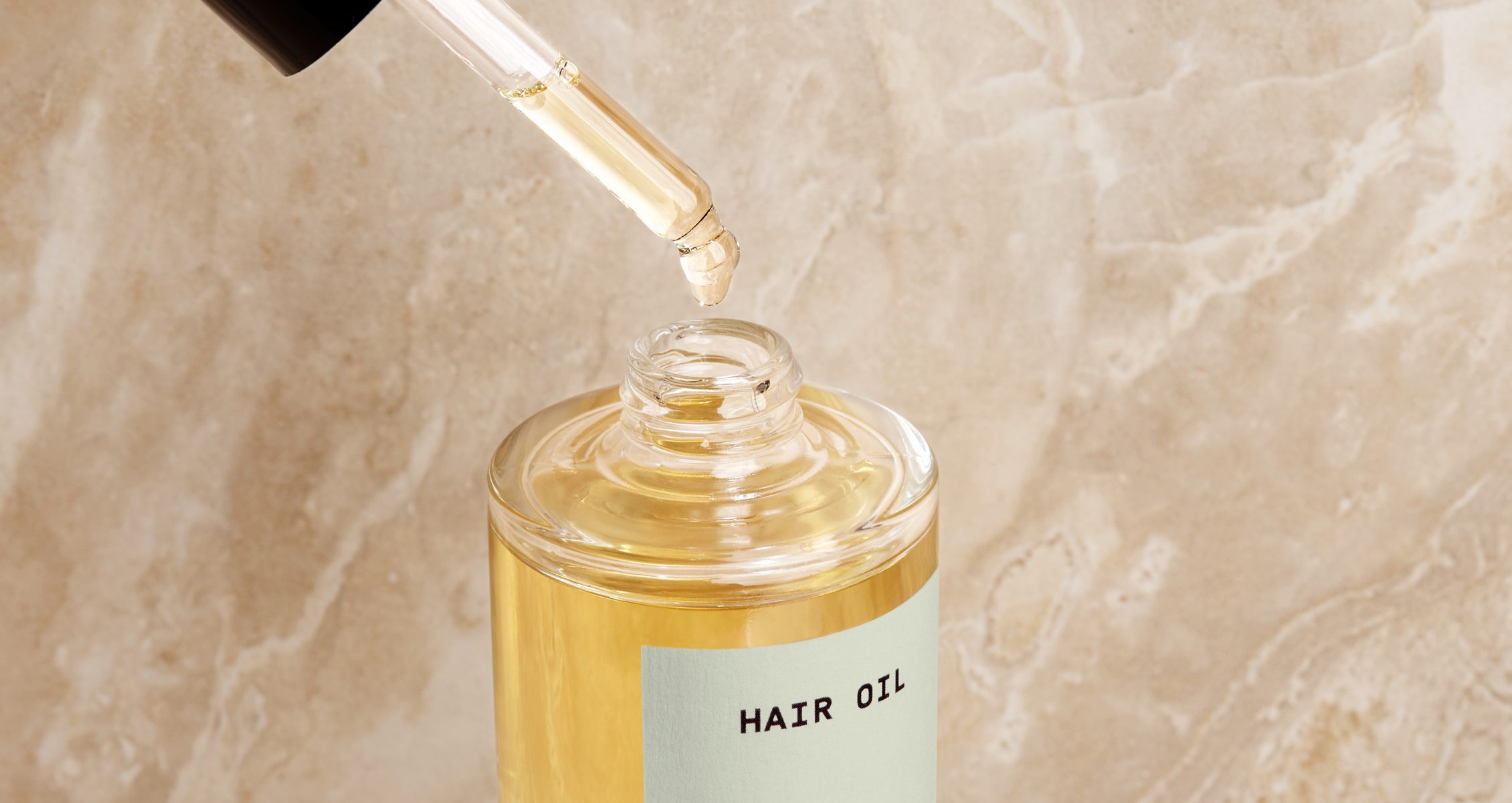 Hair oils can work wonders by improving overall hair health and also targeting hair needs like split ends and color protection. Each one works towards a goal or benefit, but not all ingredients work for all hair types or needs. Just like with skin care products, the trick is to find the right oil for you. Below, how to know which oil is best for targeting your hair type, needs and goals.
IF YOU'RE PRONE TO DRYNESS
There are many reasons why hair can be dry: chemical treatments, using sulfates, daily heat styling or even the change in seasons. Using oils that are rich in essential fatty acids, like Sweet Almond and Beech Seed Oils, can help rejuvenate parched strands. Plum Seed Oil is great thanks to its high content in Tocopherol, or Vitamin E. Not only does it prevent damage due to external geo aggressors, it also works to restore the natural lipidic layer of hair fibers. Bonus for those with fine hair, it does all of this without weighing hair down.
IF YOU'RE PRONE TO FRIZZ
Omega-9 in Pequi and Hazelnut oils have been proven to reduce frizz. Hazelnut works by penetrating hair strands and locking water inside, ensuring frizz control. Pequi has palmitic acid in addition to omega-9, which can improve curl definition. If your hair is on the high end of the frizz spectrum, consider layering the hair oil on top of a leave-in conditioner. You'll get the benefit of extra hydration, plus the oil will leave hair shiny.
IF YOU'RE PRONE TO OILINESS
Contrary to popular belief, hair oils will not make oily-prone hair oilier. That is, when using the right ingredients in the correct way. Babassu Oil, sourced from palm trees in Brazil, is comparable to silicone in its benefits but without buildup. Kalahari Melon, which contains up to 70% of omega-6 essential fatty acids, penetrates quickly into hair fibers to nourish but won't leave a greasy film on the surface of hair. No matter which oil is best for you, be sure to apply from cheekbones down, keeping it away from roots.
IF YOU'RE PRONE TO BREAKAGE
Just like with dry strands, the reason your hair is breaking could be due to a number of reasons. From over-processing to frequent chemical treatments to heat styling, your styling routine could have an impact on the strength of your strands. Not to worry! An oil that's great for reducing breakage is from the Sacha Inchi plant. It contains up to 49% of omega-3, which makes it the richest of all known natural sources. This works to strengthen the hair fiber so it can withstand styling and treatment aggressors.
Don't fret if you fall into more than one of these categories, most do! At Prose we customize your hair oil with a blend that targets all your needs and concerns.
Your custom hair oil will be the perfect blend of the just-right oils for your hair type, needs and goals. Click here to shop your custom hair oil.