The Best Oils for Fine Hair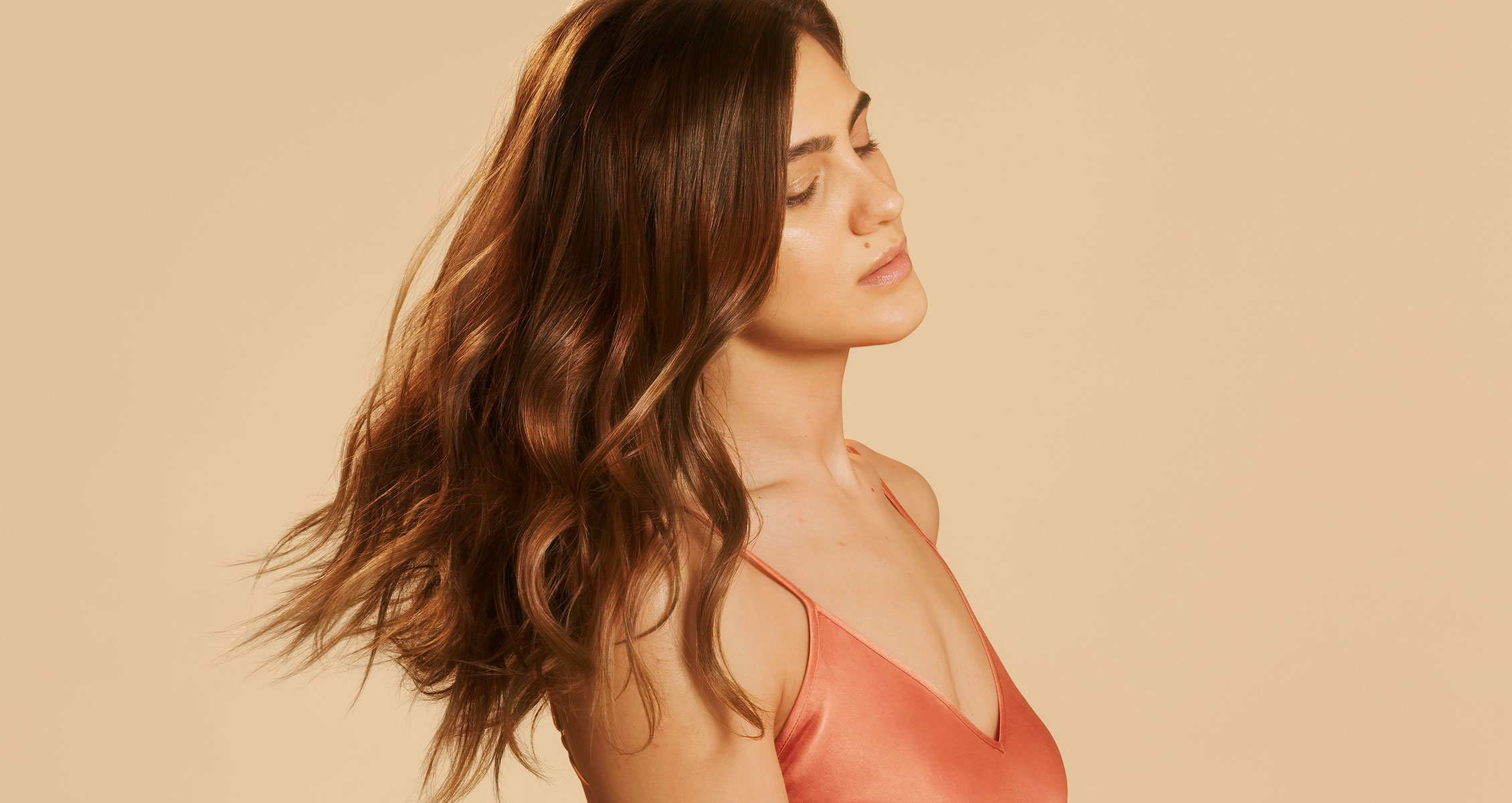 Hair oils are a multitasking treatment that work to hydrate dry stands, seal split ends and protect from damage. They're versatile enough to be used before shampooing as a more intensive treatment or afterwards as a finishing product before or after styling.
Despite its ability to repair and revitalize hair, many people with fine or thin hair are hesitant to add hair oils to their routine fearing it will leave their hair greasy or weighed down. And while yes, this can be true, the key is to find the right ingredients and to learn the application tips best-suited for you. Here, the tips to finding the best oils for fine hair.
Look for lightweight ingredients
Some oils will, in fact, leave your hair greasy or weigh it down, but the right oils will not. Great ingredients to look for if your hair is on the fine side are oils that nourish but don't leave a greasy residue, like Kalahari melon and Barbary Fig. Another is Chicory Oil for protection against geo aggressors like pollution.
Use strategic application
The goal is to use the right amount of oil for your hair so that it falls right into the cuticle and leaves hair glossy without looking greasy. For fine hair, start by rubbing a pea-size amount between palms until hands have a shiny feel to them. Apply oil starting at ends—cheekbones down, never the root—and work your way upwards. Damp or dry hair is best, never wet. It's easy to over-apply on wet hair as it's not always clear when enough is enough.
Pro Tip: If you over-apply, don't worry. Dry shampoo works really well to tone down the oil, as do blotting sheets that you might use on your face. You can even try spritzing on a texturizing spray to absorb the excess oil and then blowdry to balance it out.
Perfect your hairstyles
Using hair oil before you style can actually help improve the finished look. Why? The same reason a stylist might ask you to come with day-old hair. Hair oil mimics your natural oil (in a good way) and so they are great for collapsing fine hair and making it easier to work with when doing up-styles or braided looks. Oils give shine and control so hair's not too fluffy, bouncy or open.
Pro Tip: Use oils to sleek back your pony instead of hairspray, which will eventually dry and leave strands looking parched.
Conclusion
You don't have to avoid using hair oils, just be careful about the ones you're using and how you use them. Look for lightweight oils that protect without weighing down and when applying, always start small at the ends and work your way up.
Your custom hair oil will be the perfect blend of the just-right oils for your hair type, needs and goals. Click here to shop your custom hair oil.