View this post on Instagram
Step 1: Begin on day 2 or 3 hair (clean hair isn't necessary!)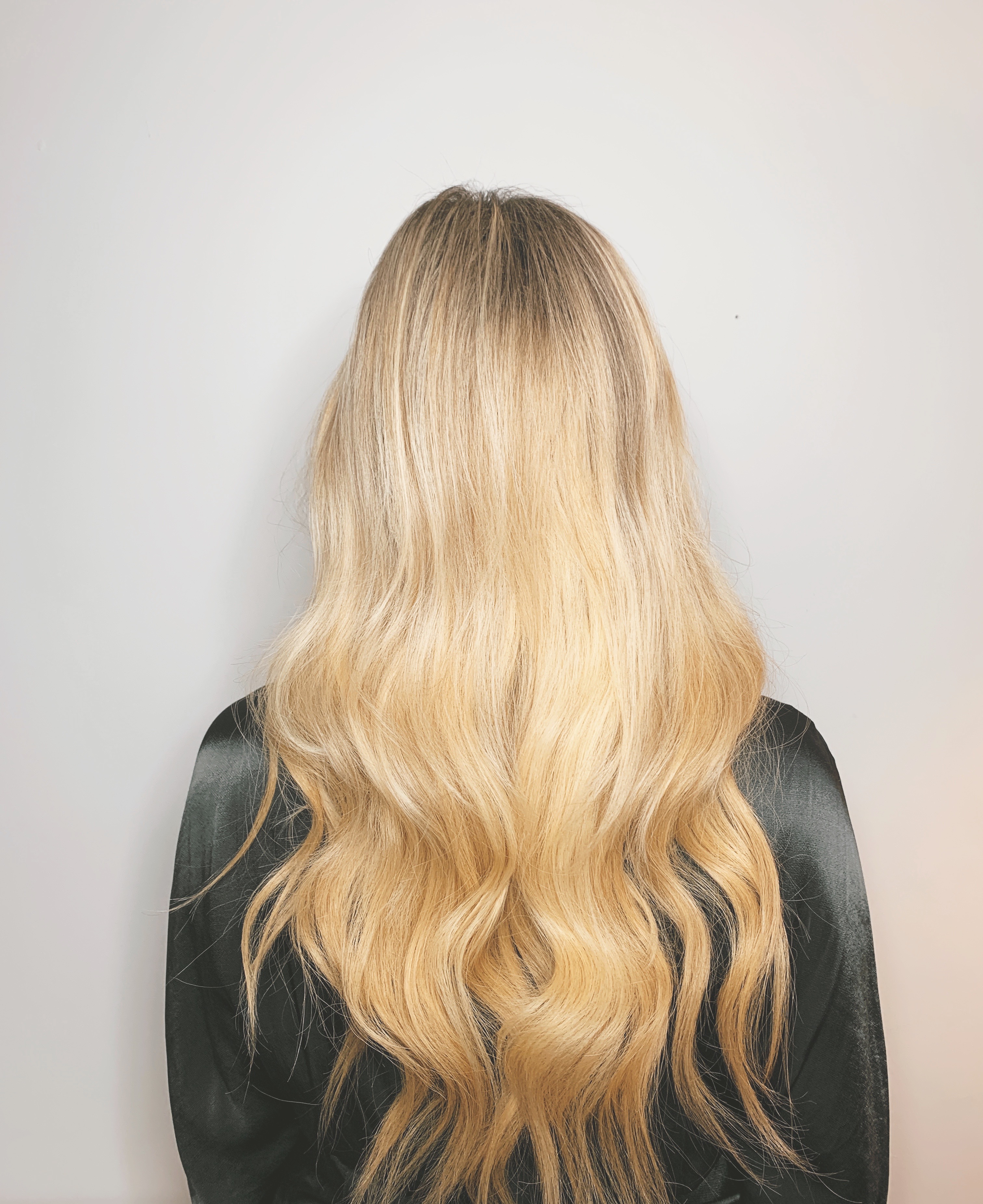 Step 2: Put hair up into a ponytail, leaving out a 1-inch section on either side of your face. Tie the remaining hair back into a ponytail.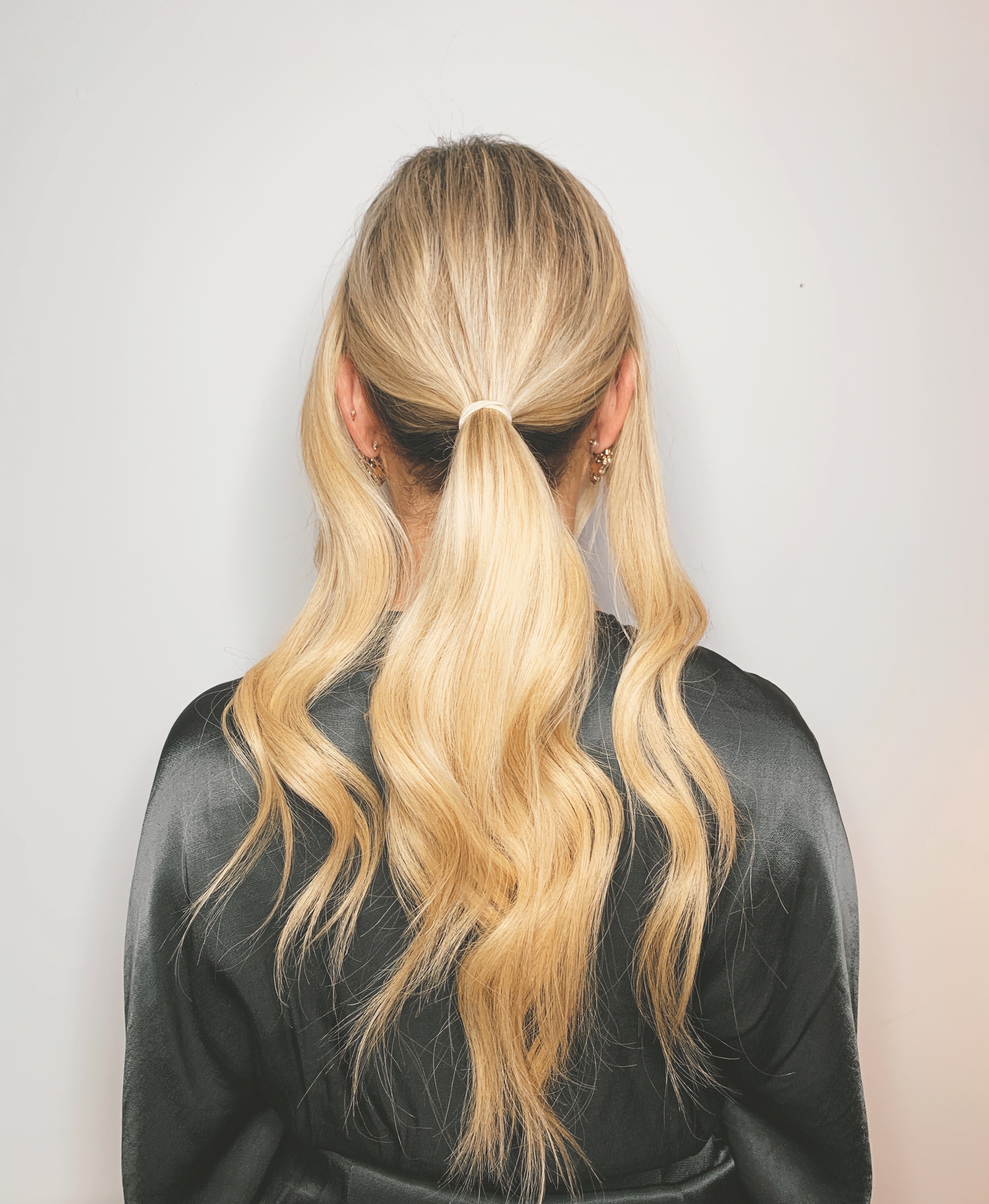 Step 3:  Next, take the loose hair from the left side of your head, drape it over your ponytail and secure with a bobby pin.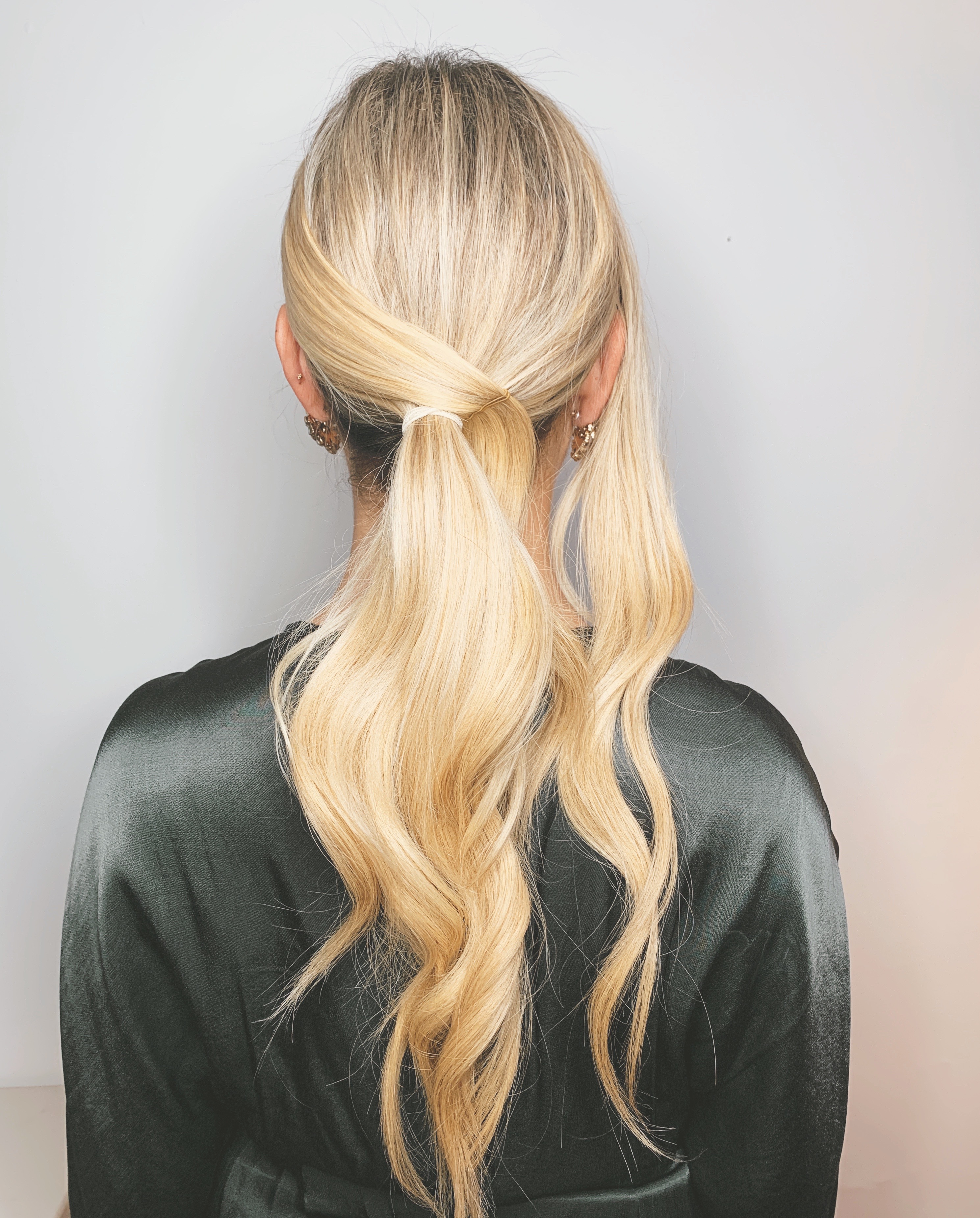 Step 4: Repeat step 3 with the hair from the right side of your head.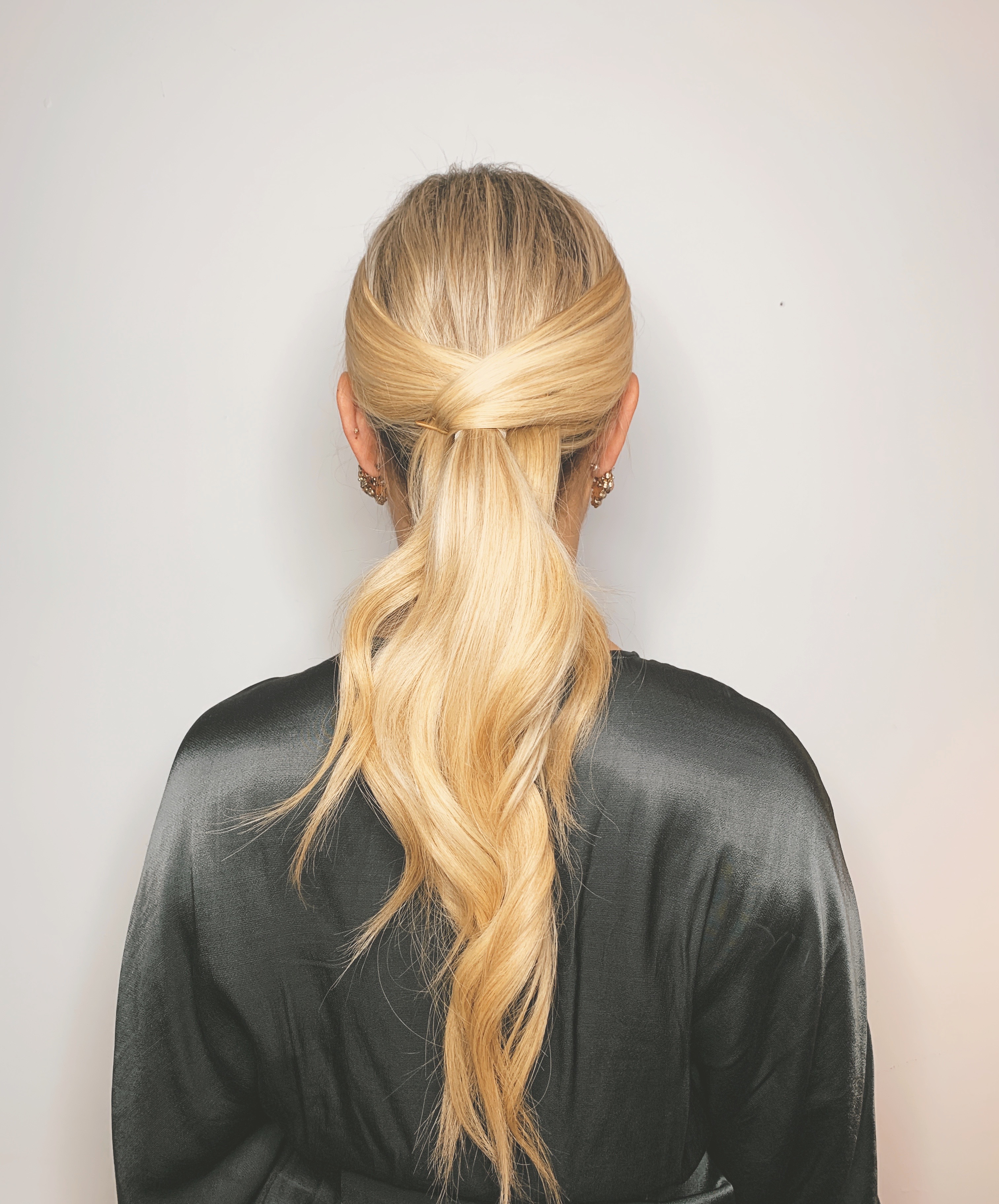 Step 5: Tie off the end of your ponytail with another hair elastic.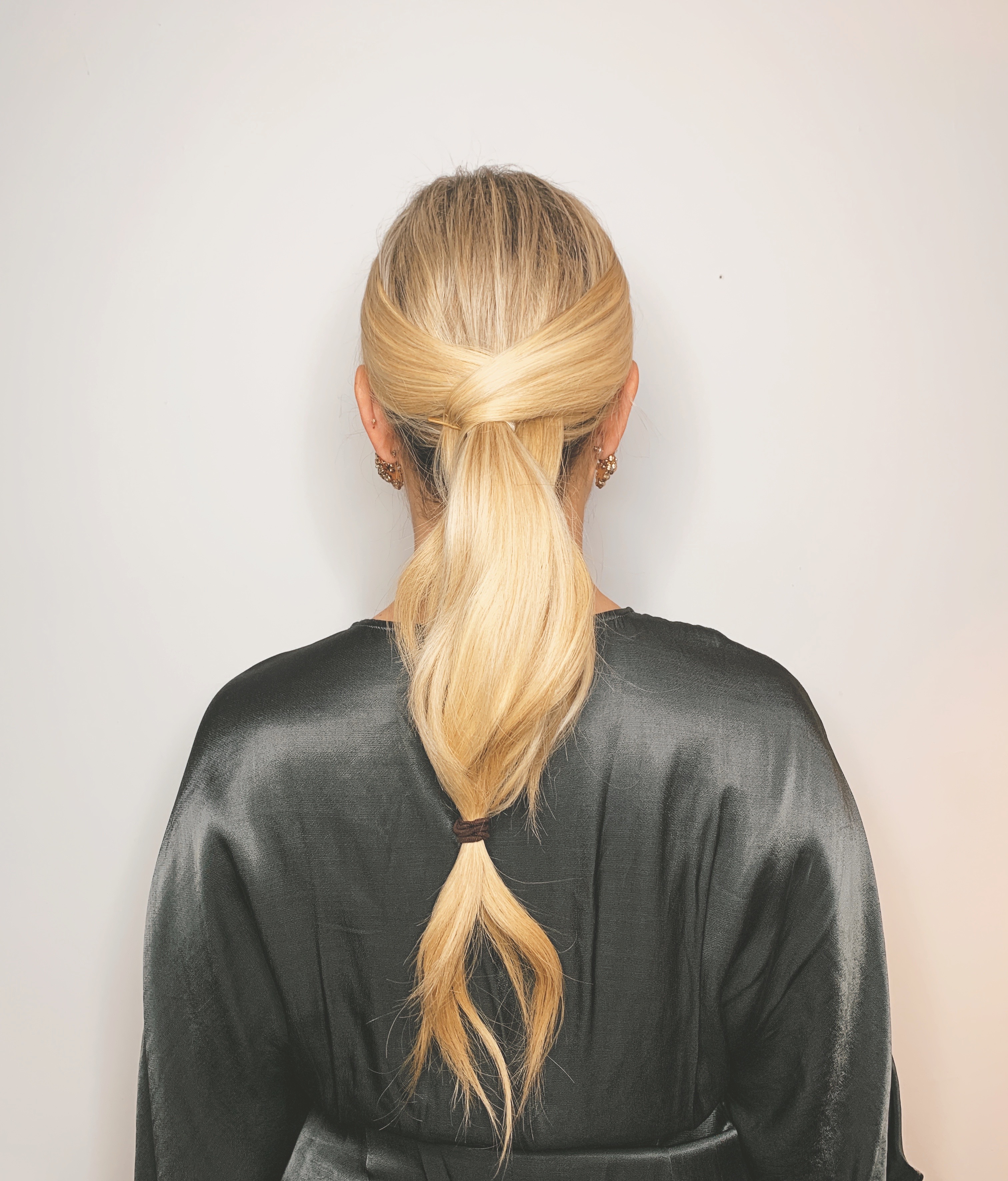 Step 6: While holding the end of your pony (where the elastic is), fold hair up and over your other hand. You'll be left with a few stray pieces that you can't wrap around any further. Tuck those loose ends inside your wrap to create a bun and secure with bobby pins.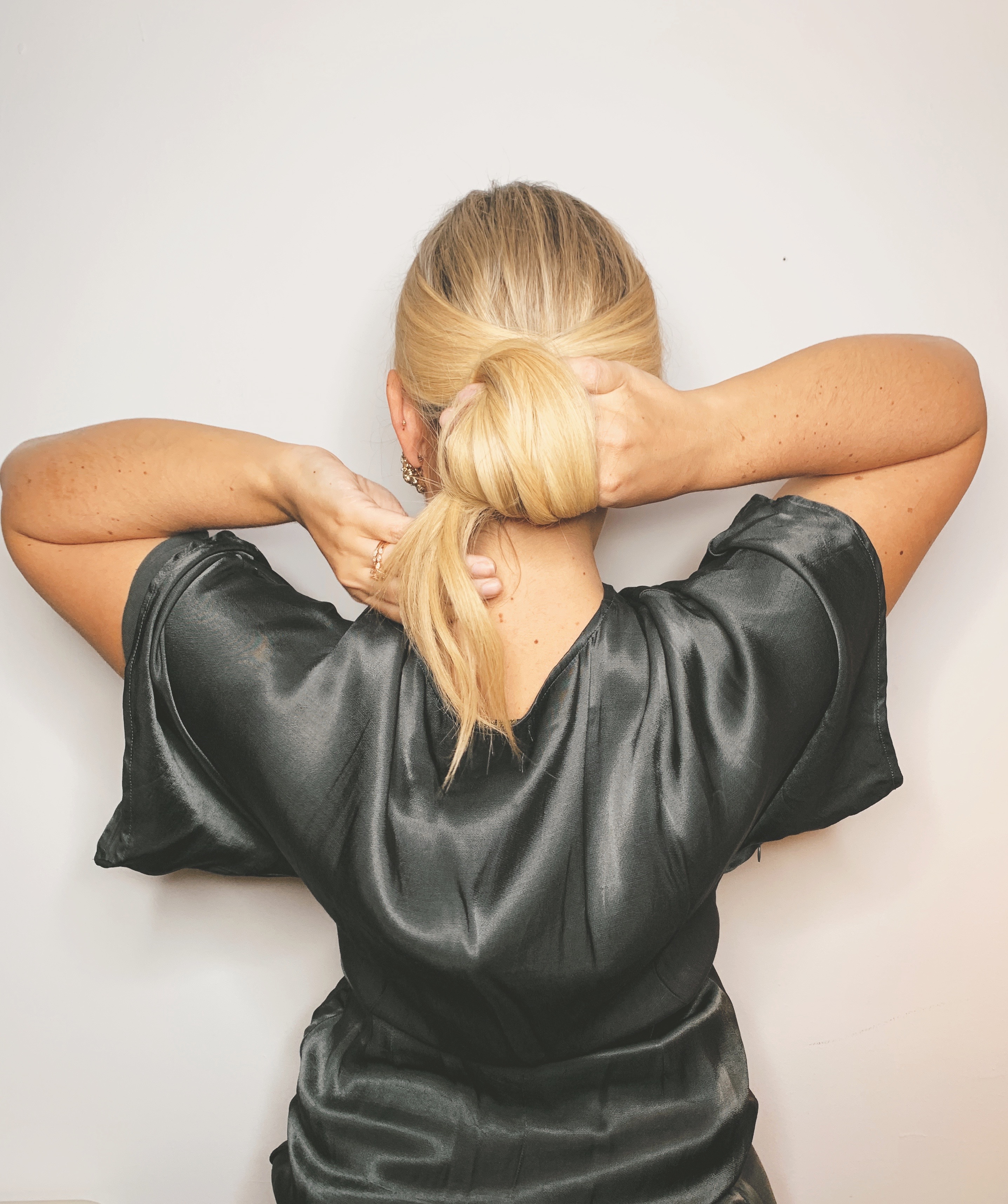 Step 7: Gently pull apart the finished look for a more airy style!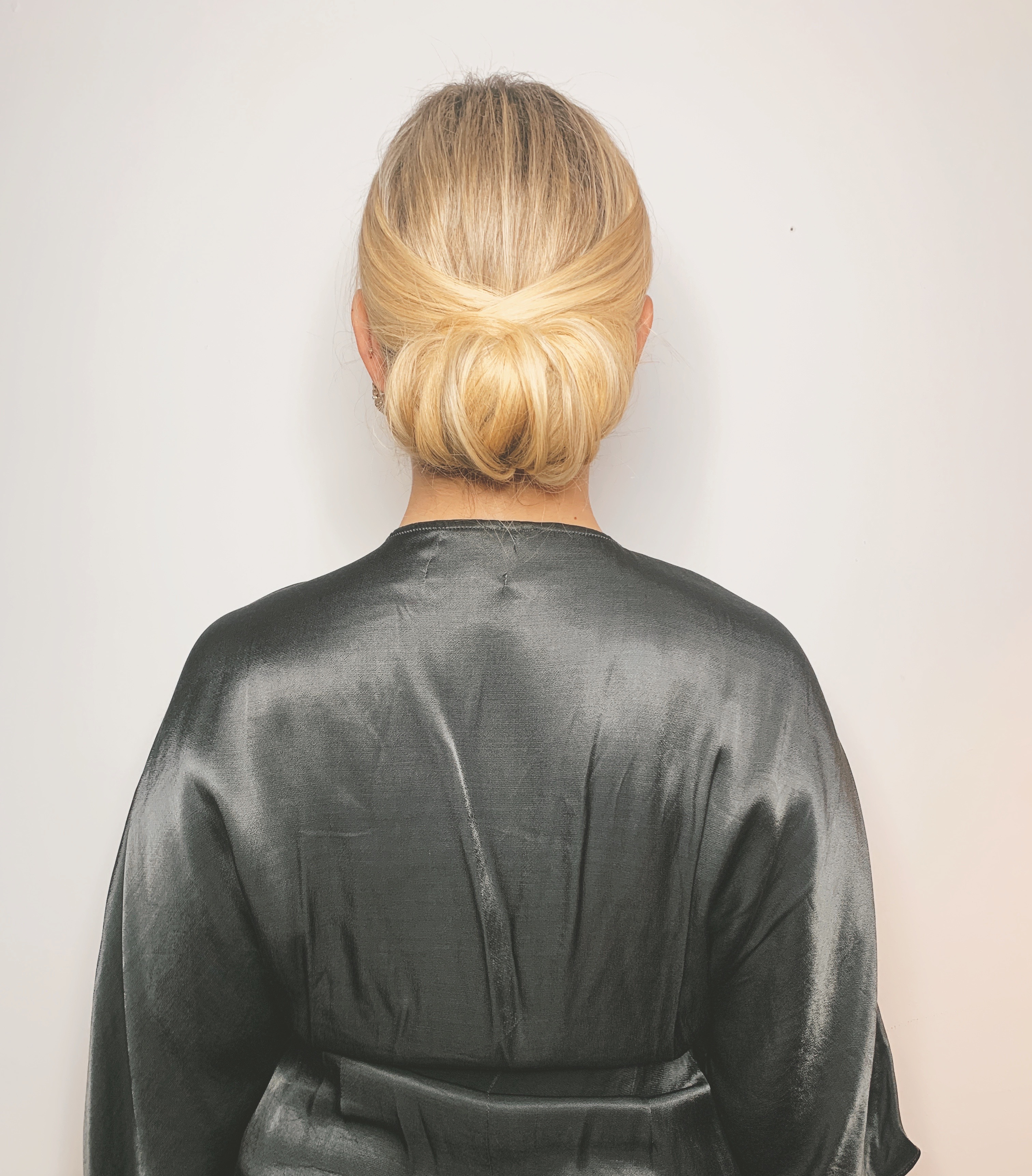 Want to add more texture to your chignon? Try dry shampoo: