The Everything Shower: What Is It?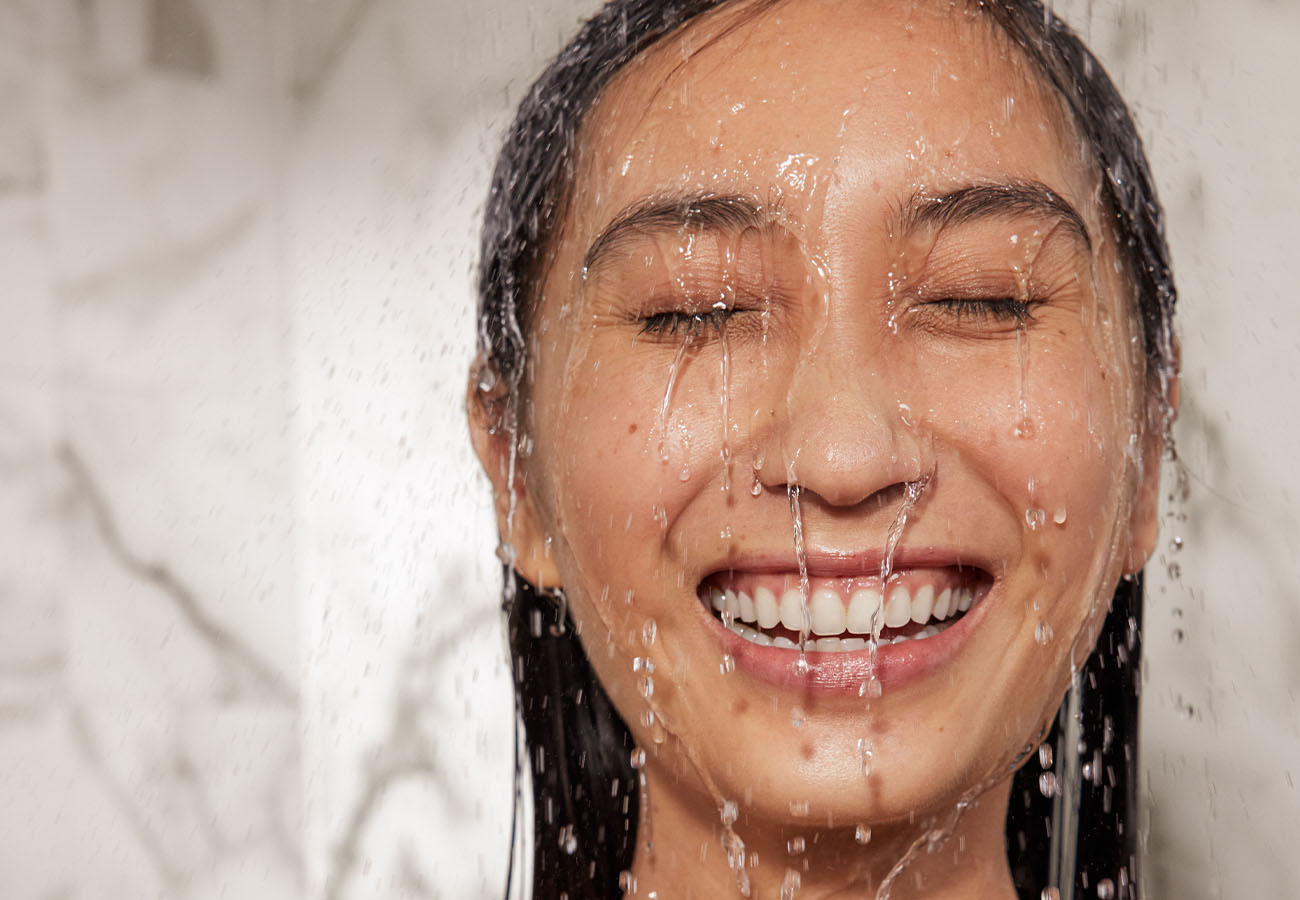 What Is an Everything Shower?
The everything shower is deceptively simple in concept. It's a shower that consists of, literally, everything. Masking, exfoliating, shaving — you name it; it's included.
Unlike an ordinary shower where the goal is to get clean, the everything shower is more akin to an at-home spa session. Involving as many steps as necessary, everything showers mean pampering yourself from head to toe.
The result is an often hours-long process that leaves you feeling clean and cared for. Like any good spa trip, the everything shower can leave you feeling sleepy, making it the perfect lead-in to a good night's rest.
But the practice isn't driven solely by self-care. Most everything showers are designed with a purpose. Here are some of its most common forms.
The Dryness Eliminator Shower
This everything shower is ideal for those who struggle with hair or skin dryness.
The typical dryness-busting shower starts with a hair oil massage to protect the strands. Follow this with a moisturizing shampoo and conditioner, and if needed, finish with a curl cream for extra hydration. After the shower, layer on the lotion to fend off dryness. Finish it all off with some moisturizer to keep your face fresh and dewy.
The Smoothing Shower
This exfoliation-heavy shower will leave you slick and smooth long after you've dried off.
Start with a pre-shampoo hair mask to smooth out your strands. After letting it linger, follow up with a gentle shampoo and nourishing conditioner. Once your hair's all washed, apply a leave-in conditioner to lock in the hydration. Now's the time to exfoliate your skin and rid the stress of the past week. Turn to a serum for a vitamin-filled boost that targets trouble spots. Finish with body oil to leave your skin glowy and impossibly smooth.
The Squeaky-Clean Shower
Show yourself some love by getting cleaner than you've ever been with this everything shower.
Start from the top with a pre-shampoo scalp mask to detox your roots, and then move into gentle washing and conditioning. On your face, take care to work your cleanser into every nook and cranny before rinsing. Finish with moisturizer and a sheet mask for hydrated luxury.
Create Your Own Everything Shower
The beauty of the everything shower is that it can be tailored to meet your needs. Vibes are critical when it comes to the everything shower. Before you disrobe, make sure the mood is right for pampering. Set up your playlist in advance and block off enough time to primp at your leisure. Light a candle for some ambience, and consider hanging eucalyptus in your shower for a truly spa-like feel. Consider adding some supplements to your routine to promote healthy hair from the inside out.
Before Showering
Once the mood is set, you can dive into your pre-shower routine. This is when you apply your hair oil or pre-shampoo masks. If multi-masking is your thing, take the time to apply the right formula to each section.
As you wait for your masks to set in, consider prepping your skin with a dry brush for maximum smoothness. Start at your feet and move upward to promote blood flow.
During the Shower
Once you hop in the shower, rinse off your masks and move on to cleansing. If you shave, now's the time to do so. When it's time to dry off, reach for a microfiber hair towel to wrap up your locks.
After Showering
The everything shower doesn't end when the water shuts off. This is when you'll finish the rest of your skincare routine, complete with serum, essence and moisturizer. Give your hair the same attention with a leave-in conditioner to lock in hydration. The perfect everything shower is the one designed with your needs in mind. Take the Prose skincare consultation today to find products that are as unique as you.