Start with Crystals
Treat your tresses by combing through them with crystals. The rose quartz comb featured below is from Free People, but there are other versions available including obsidian, amethyst, clear quartz, and galaxite. Each crystal has a different healing property that you benefit from when using it. For example, rose quartz is said to promote love while obsidian is known for helping you let go of negative energy. Who knew?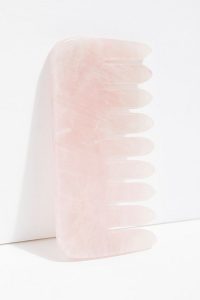 Finish with Crystals
Top off your hairstyle with crystals that you can keep on you all day. The clips below are from the brand Kitsch and feature hematite crystals, which are praised for their balancing energy. If you're looking for your hair accessories to give off a more bohemian and "of the Earth" vibe, the pink calcite pins featured in the image above are handmade by @crystalclipsco on Instagram. She sources all of her beautiful crystals from Moab, Utah and sells them on her Etsy shop.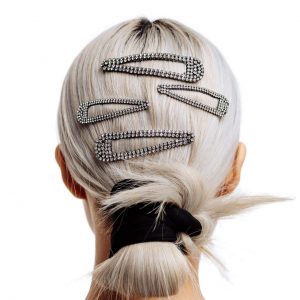 Fun hair trends are nothing without a healthy base to work with. Get started with custom hair care by taking your Prose consultation, here.