5 Ways Pollution Affects Your Hair and Scalp Health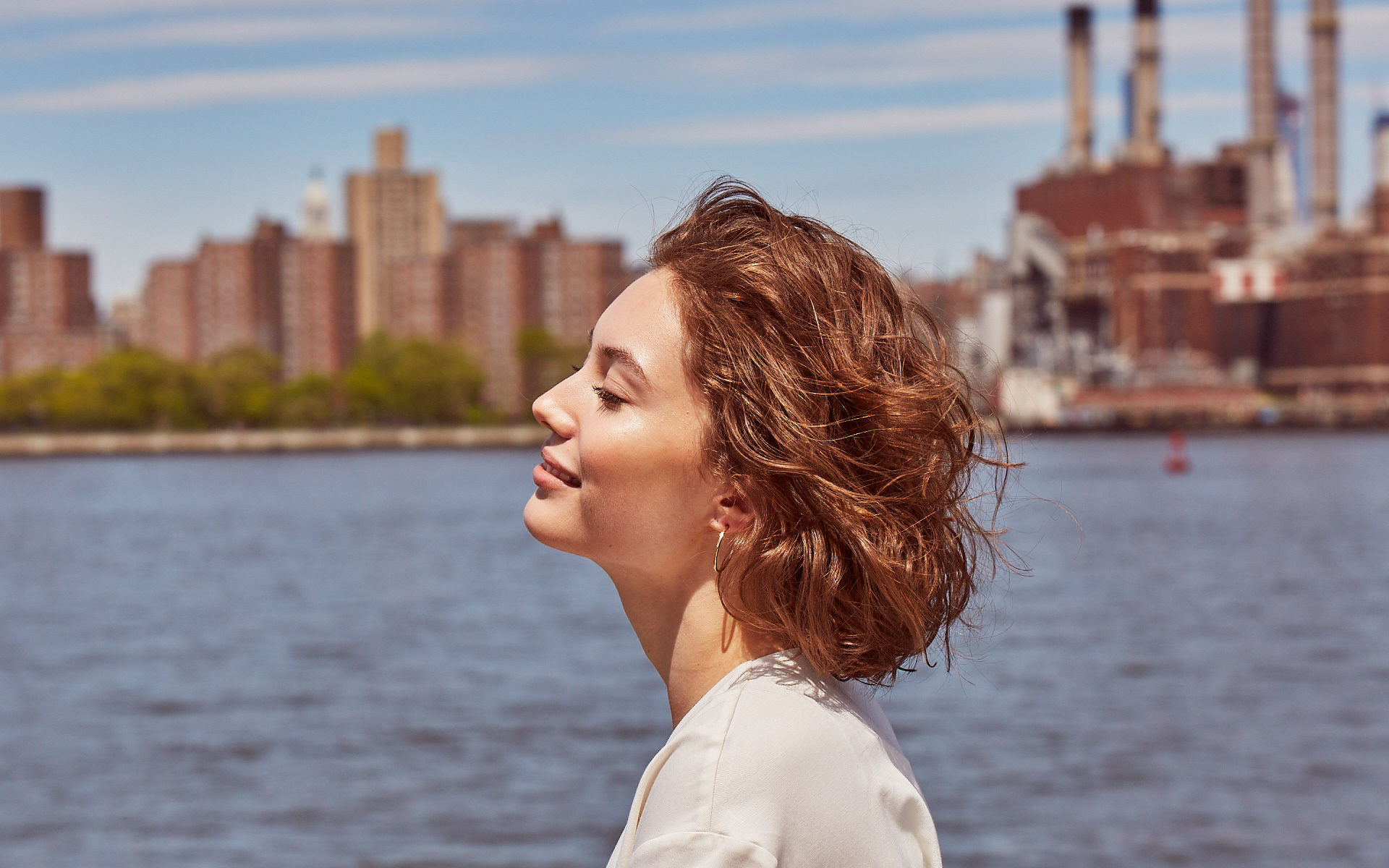 You know pollution is bad for the environment and your health, but, it turns out, it's also damaging to your hair.
Every time you step outside —on your way to work, to go for a run, to walk the dog— soot and grime can settle on your hair and scalp. As these pollutants build up, they can cause the scalp to become inflamed and your hair to become dry, dull and brittle. Living in an urban area or near a working factory may put you at a higher risk for these negative effects.  Luckily, these strategies and tips can help keep your hair at its healthiest.
Take Cover
The simplest way to shield your hair is to literally shield your hair. Wearing a hat or scarf over your head when you'll be outside for an extended period of time is a fail-safe way to keep your strands shielded from pollution. Even pulling your hair back into a knot or bun will provide some protection, as the hair wrapped in the bun is largely unexposed.
Lighten Up
Using finishing products like hair spray, pomade and styling cream may make your hair more vulnerable to buildup because these stylers can impart a tacky surface on strands that makes it easy for grime to stick. A better bet: Use lightweight, easily-absorbed serums or lotions to add shine or fight frizz. And, if you just can't give up your heavier stylers, take cover (as outlined above).
Wash Less
It sounds counterintuitive to shampoo less frequently when buildup is an issue, but because pollution dries out your strands, excessive washing can exacerbate the problem. As a rule of thumb, wash no more than once a day, and when you do wash, focus shampoo on the scalp, allowing it to run through the rest of your hair only as you rinse it out. Using a shampoo designed to deep clean without stripping oil (i.e. a sulfate-free shampoo) will also give you more bang for your sudsing buck. At Prose, we often add Pomegranate Peel to the shampoo of clients who live in heavily-polluted areas. This ingredient deep cleans and removes soot and grime, without over-drying the scalp.  And, if you must take a second shower (life if you worked out or you commuted home in sweltering heat), just rinse your hair with water sans shampoo.
Help Your Hair Help Itself
Using shampoo, conditioner and a treatment mask that boosts your hair's moisture level and infuses it with strengtheners will make it less vulnerable to environmental assaults. At Prose, when we formulate your custom hair care, we take into account the pollution levels where you live. Clients in urban areas may get an extra dose of Horehound Extracts, which protects scalp skin from pollution penetration, as well as strengthens and repairs the hair—or a blend of Hyaluronic Acid, Collagen and Lilac, which increases moisture and improves elasticity, helping to counteract the brittleness (and breakage) that pollution can cause.
Be Gentle
Because pollution can compromise your hair quality, it's imperative that you treat it with extra care. When detangling, use a wide-toothed comb and start at the ends of your hair, working your way up to the roots. Giving your hair a break from heat styling if possible is also a good idea, though may not be realistic for some. When you do blow-dry and/or iron, always use a heat protection product, then snap the nozzle on the end of your hair dryer to limit heat exposure and use straighteners and curlers at a temperature no higher than 360-400 degrees. For those who regularly heat style, we will often add Wheat and Soy Amino Acids and Arginine to provide a protective shield against the heat.
To ensure your strands are shielded from environmental assaults, allow us to create custom hair care that protects your hair from pollution. Get started here.