What Causes a Smelly Scalp?
Too many shampoo-free days
The Problem: 
When hair is super fine or your scalp's skin is overly oily, shampooing every 1 to 2 days will help keep your sebum levels in check. And even with thick, coarse stands that can handle the hiatus, remember that greasy hair holds onto dirt, sweat and debris.
The Fix: 
To further keep your scalp and sebum levels in check, incorporate a scalp mask into your hair care routine. Prose's scalp mask is detoxifying and biome balancing thanks to bamboo charcoal powder, kombucha and prebiotics. Plus, the charcoal in our scalp mask is also great at absorbing any unwanted odors.
Overwashing
The Problem:
Just like not shampooing enough can be problematic, so is washing too much with the wrong products. Regular use of shampoos with heavy detergents will lead to over-stripping of strands. And while squeaky-clean hair may be the goal, ironically, the scalp compensates by amping up oil production.
The Fix: 
Be sure to use a sulfate-free shampoo that doesn't include sodium lauryl sulfate or sodium laureth sulfate. These are known as surfactants, and while they produce a dense lather, they can be particularly problematic for scalps and drying to strands. All Prose formulas are sulfate-free.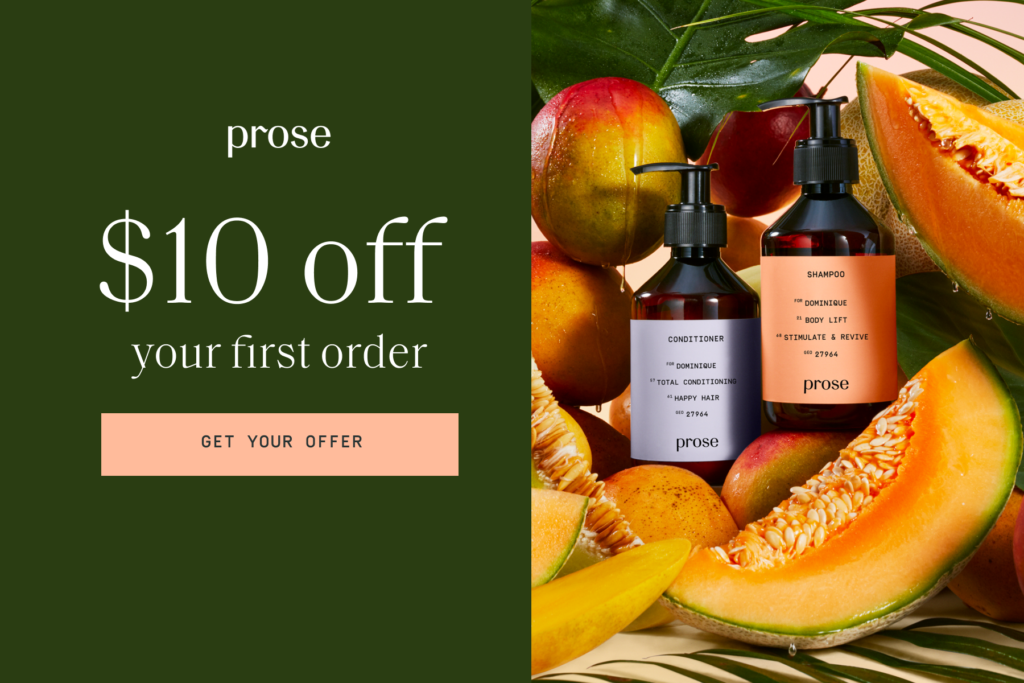 Hormonal imbalances and stress
The Problem:
Anxiety and stress both interfere with hormonal function and can result in additional oil production and irritation on the scalp.
The Fix: 
Incorporate scalp-soothing ingredients into your hair care routine. Prose's shampoo and scalp mask contains CBD (short for cannabidiol) to help combat redness and instantly calm angry skin. Another star ingredient featured in our scalp mask is bamboo charcoal, which helps draw out any impurities and remove excess sebum.
Wearing a hat
The Problem: 
Consider this simple fact: Hair keeps your scalp warm. Add a hat to the mix and the temperature climbs, allowing bacteria to benefit from the sweaty situation.
The Fix:
Be sure to wash your hats and scarves often to avoid any unwanted bacteria from making a home on your head.
Your diet
The Problem:
It's no surprise that particular foods don't mix well with skin, and their scent almost seems to seep out of pores. Foods with strong odors like onion, garlic, curry and cumin contain oils that can be excreted through skin, including the skin on your scalp.
The Fix:
Consider wearing your scalp mask while you cook! The light, natural scent that your mask gives off, either eucalyptus or grapefruit, may help block any cooking smells from penetrating your scalp.
Frequently Asked Questions
What Does Hair Actually Smell Like?
Normally, hair has no smell, but if you use scented hair products, your hair will take on that fragrance. To check if your hair smells bad, run your fingers along your scalp a few times. If your fingertips smell bad or unusual, you may have a smelly scalp. 
How to Prevent a Smelly Scalp
If you've managed your smelly scalp, you probably want to prevent it from happening again. Tips for keeping your hair smelling fresh include:
Resisting the urge to scratch your scalp, as this triggers more oil production
Practicing stress management techniques
Keeping dandruff under control
Should I Be Worried About My Smelly Scalp?
While a smelly scalp can be embarrassing, it's a common condition, and you shouldn't be overly concerned. However, there are some medical conditions that can cause odors, including fungal infections, psoriasis and excess sweating. If home treatments don't work, speak to a doctor. 
To help get your scalp healthy, start with a Prose hair consultation. We can provide hair products that are customized to suit your environment, lifestyle and needs to help your hair look its best.