Don't Let Your Hair Drop with Winter Temperatures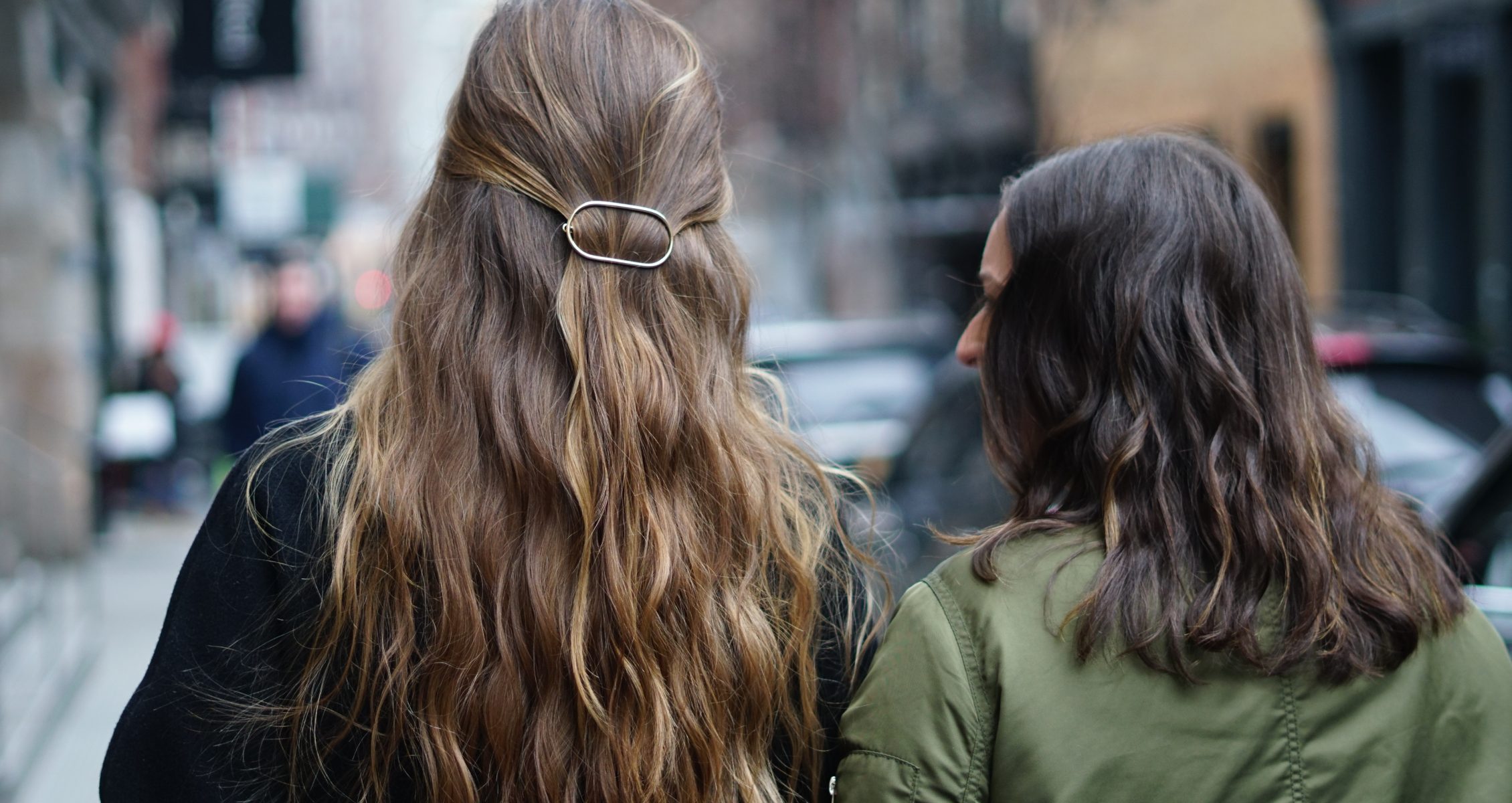 File under strange, but true: Some of us like our hair in humid weather, while many others hate when strands start to swell (and will do anything to fight it). However, those of us with fine hair get a much needed body boost when the dew point rises. So, when the cool, crisp, low-humidity weather of fall and winter arrives, it can be quite the letdown—literally. Fortunately, there are some tricks to put the oomph back into your strands, regardless of the forecast. Here, Devin Toth, a stylist at Salon SCK on Fifth Avenue, New York shares his expert body-boosting tips for fine, flat hair.
The quick fix
"A curling iron is the most on-trend way to give your hairstyle instant volume," says Toth. For the most natural-looking body, wrap your strands around the barrel instead of using the clamp, which condenses your hair and flattens the curl, he explains. "Wrapping your hair around the tong creates texture and allows the hair shaft to expand a little."
The commitment
"The day the humidity drops for good is the day my clients start needing a lot more layers," says Toth. One-length cuts on fine hair tend to make strands appear limp and flat. Long layers can take some of the weight out of your hair and add movement, which can in turn perk up hair at the root and make it look bouncier. The key is to keep layers away from the roots and ends, which can make hair appear choppy and straggly.
The lazy way
It's simple, but effective, advice. To get a lift, change your part from one side to the other, try a messy, zig-zag part, or go with no side part at all. "Straight, clean hair parts make the flattest hairstyles," says Toth. When there's no definite part to focus on, hair appears thicker.
The colorful option
Use hair color, specifically highlights, to create the illusion of volume at the crown. A light shade placed close to your scalp makes your root area appear fuller and lifted (the opposite is true for dark hair colors). Plus, "the chemical process of lightening hair adds texture and volume," says Toth. It's one case where a little damage is good for your hair's texture.
The fun one
A barrette or headband not only adds interest to your hair, but can also make strands appear more lifted at the root, says Toth. We know, it sounds counterintuitive because hair clips and headbands are made to flatten hair to your head, but hear us out: Toth explains that the trick is to push your hair up and forward and then place the accessory in front of it to lock in your style.
The clever hack
"A braid set is a fun way to give your hair a little extra texture," says Toth. Braids can create those tousled waves that make hair appear fuller without the use of a curling iron. First, braid all of your hair into several plaits. Then, either glide over them with a flatiron or mist them with water and let them air dry. Once cool or dry, take your braids out and shake out your hair with your fingers, and boom, instant texture.
If your strands need a lift, be sure to look for products that include root-boosting ingredients like tapioca starch and honey. Get started with your custom Prose formula by taking your consultation here.