Crimped Hair is Coming Back This Summer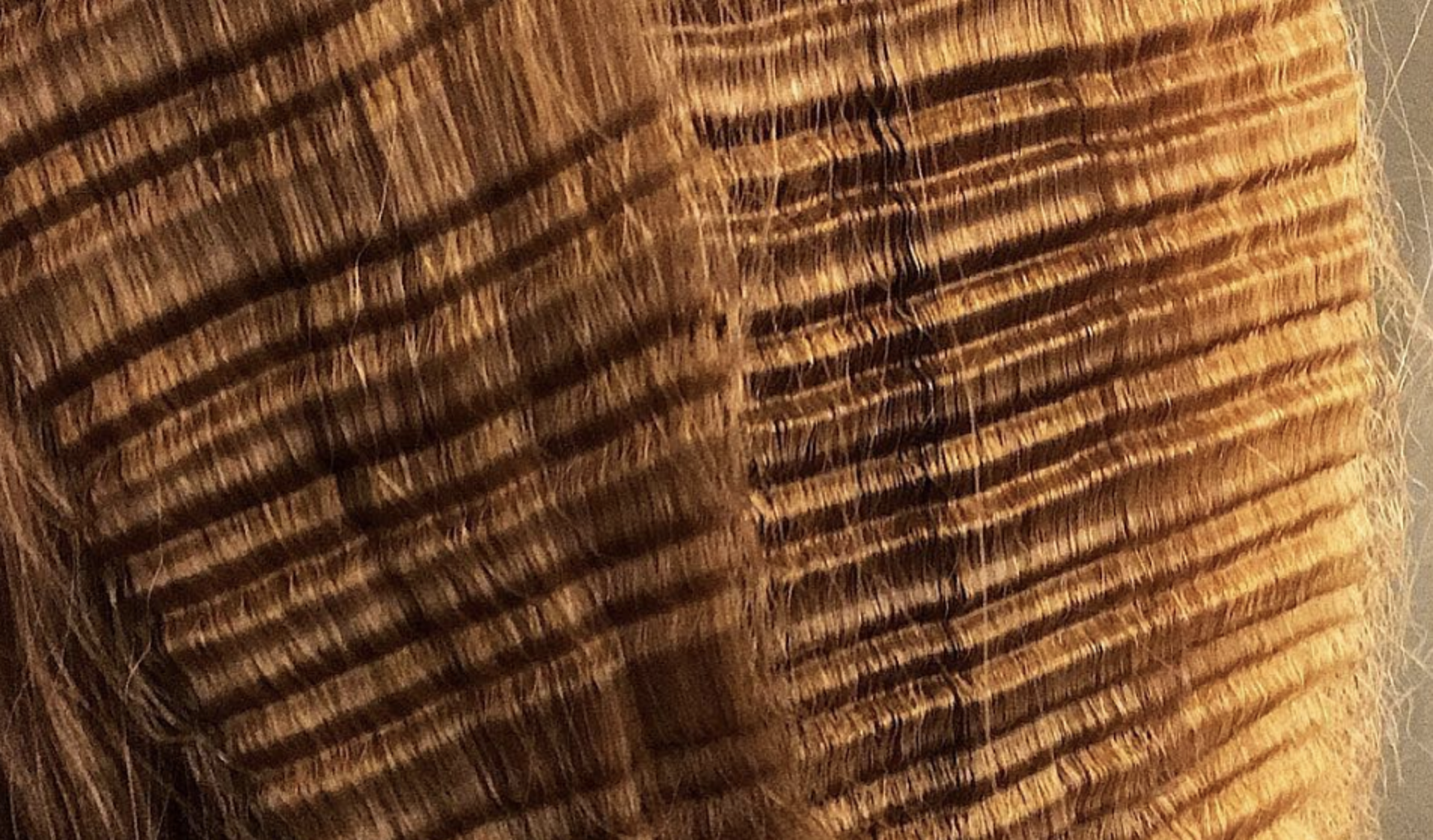 Past trends have a way of sneaking up on us when we least expect them to show face. This time it's crimped hair that's making a comeback and just in time for summer. However, the style has been modernized a bit. Instead of an entire head full of tiny dips and divettes, we're seeing crimping as a way to add texture to select sections of hair or to give your ponytail an added tactile element. Of course, going all out and crimping your entire head is a fun and bold move that we completely endorse.
Coming right behind the resurgence of the perm, this new wave of crimped hair makes it clear that movement in hair is at the top of a lot of people's wish list. Just as the modern perm results in looser bends, crimped hair can also take on a more relaxed identity, with larger crimps being popularized. It's all about each person's unique take. Take a look at a few of the variations of modern crimping below.
Textured Crimps
Bring another element to already textured hair by crimping bits of it, layering the two textures together.
Detailed Crimps
Get up close and personal with your strands by playing up your hair with tiny crimps.
Micro Crimps
Go full 80s glam by crimping your entire head of hair. These tiny crimps make for a perfectly textured and tousled look.
Loose Crimps
Opt for a larger crimp with uniform bends if you're wanting a more modern look.
Looking to get healthy hair that will withstand all of the heat styling you do? Prose has your back. Get started on creating your custom regimen by taking our consultation here.