The Most Common Hair Color Mistakes—and How to Fix Them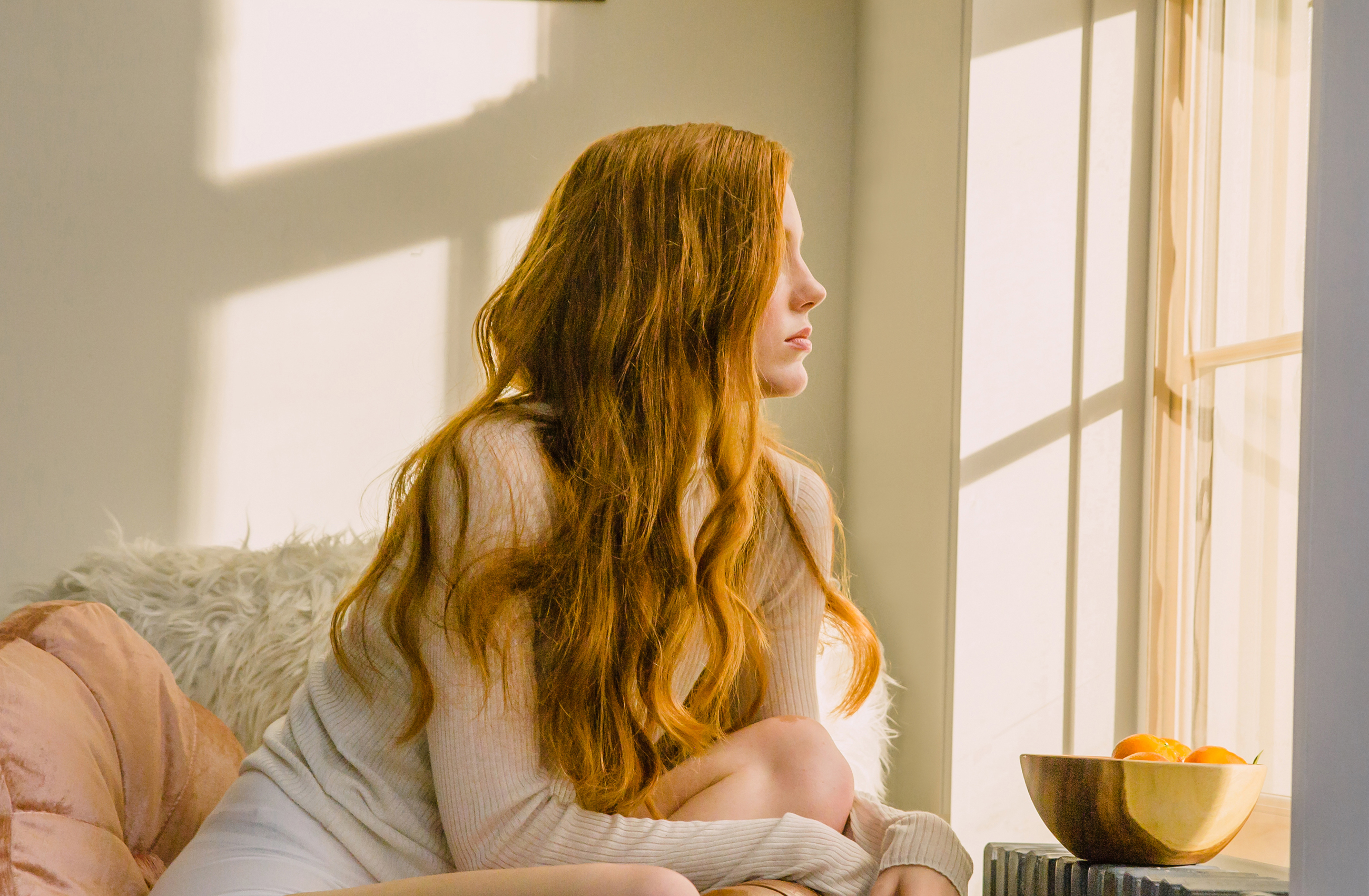 You dyed your hair too dark
"This is the most common complaint I hear," says Candy Diaz, a hair pro in New York City. For new at-home colorists, finding your best shade right out of the box (pun intended) is tricky. That's one reason many pros recommend picking a box of color that's a smidge lighter than you think you want because, more often than not, DIY color will process darker than expected. Stay on the safer side, and you'll be saving yourself a lot of time and money in the long run.
(Plus, it's easier to deepen, rather than lighten, color if you don't get it right the first time). That said, lightening up a too-dark dye job is not impossible. The key, says Diaz, is to wash your hair right away with dish soap to strip out those fresh color molecules.
"This should help fade the color pretty quickly," she says. "Just be sure to follow with a good, nourishing conditioner because using dish soap can be very drying."
Our Custom Conditioner can include the ingredients you need to support your hair's overall health. If you are trying to remove a darker color and your hair feels damaged, let us know. We will formulate a conditioner that can help restore moisture to your hair.
Your roots are brassy
Frequently referred to by pros as "hot roots," an orangey tint near the scalp usually results from using a dye that is too warm or too red for your natural hair color. Why this mismatch only shows up at the roots is because your virgin roots are less resistant to the dye than your previously-colored lengths. New hair growth is much more reactive to dye than previously dyed hair.
The fastest fix: apply an anti-brass, at-home gloss (it's usually purple or silver and can be found at a beauty supply store) to the orangey areas for the recommended time, then rinse. If that still doesn't do the trick, try recoloring just the regrowth with a permanent dye the same color as the rest of your hair and labeled 'cool or neutral' (never 'warm'). Blue toners can also cancel out orange tones, and purple toners work really well to cancel out yellow tones. We also offer a custom anti-brass Conditioner that can reduce the yellow or orange tones in your hair. We recommend using this Conditioner a few times to truly see the effects. Your hair will be moisturized and brass-free in no time.
Your roots are lighter than your ends
Like the orangey issue discussed above, your virgin hair at the scalp reacts differently to dye than previously colored strands. This is because the strands you've dyed before are more porous than fresh hair and quicker to absorb color molecules.
But how to fix light roots and dark ends when they happen? To avoid two-toned tresses, many color pros suggest applying permanent color only to the roots for the full recommended time. Then, for the final 5 minutes of processing, comb the color through the rest of your hair for a quick refresh.
As for those lighter roots? A root touch-up kit (you can use one with permanent color or temporary dye) will help deepen the shade until it's time to color again in 6 or so weeks.
Your ends are dried and fried
Typically, dry, split-prone ends that are the result of over-bleaching can be hydrated back to health, though Diaz says usually the best, most effective fix is a trim. Just have your stylist snip off the most damaged areas to keep those splits from traveling up the hair shaft and weakening your hair further. This trim could even mean a light dusting for your hair, so you aren't losing too much length.
Then, commit to a weekly hair mask, and look for ingredients like silk proteins to strengthen; collagen, lilac extract and hyaluronic acid to repair; and argan and jojoba oils to deeply hydrate.
Pro Tip: Deep conditioning right after your color is a smart strategy, as it acts as an instant antidote to the drying, damaging effects of any bleach or ammonia in your hair color formula. This can quickly combat any harsh effects on your hair, and hydrate your strands and ends.
Looking for hydration? After you fill out the free consultation, we can provide specific products and recommendations. Your hair may do best with our Curl Cream, Leave-in Conditioner, or Hair Oil. Once we learn more about your hair, we can provide specific recommendations to support your hair. Another product that may help bring your hair back to its natural state is our Custom Hair Supplements, also known as Root Source™. These personalized supplements can help to soothe your scalp and encourage hair growth.
Your red dye is more orange than auburn
Did your new red hue turn out to be about as subtle as a screaming siren? The best fix is usually to color correct with a brown. Choose a boxed color that matches the predominant brown tones in your hair minus any warmth. Look for the words "cool" or "neutral" on the box.
But don't worry, this common hair color fix won't turn your locks completely brown. You should still get the red hair of your dreams. But instead of leaving the brown box dye on for the full recommended time, you'll want to rinse it out after 5 to 10 minutes. This short time should be enough to cut the bright orange hue without over-saturating your desired red color, leaving you with a more auburn tone.
Don't forget to use a nourishing conditioner to prevent over-drying your hair from the back-to-back dying sessions. Our custom Leave-In Conditioner can help bring intense moisture and nourishment to your hair. A leave-conditioner or hair mask is wonderful for giving your hair life and restoration after dyeing.
Our Custom Pre-Shampoo Hair Mask has your strands in mind. Recommended for pre-shampoo use, this hair mask hydrates and smooths hair lengths and ends. Your custom hair mask could include ingredients for color protection, deep nutrition, anti-breakage or fiber repair. Better ingredients for better hair — which is precisely what you need after some intense color correction.
You missed a spot
If you were looking at the finished result and realized you missed a spot (likely at the back of your head), don't panic. This is much more common than you think and easy to fix.
The simple solution? Grab some of your chosen box dye and reapply exactly where you missed a spot. For this, just be sure you don't try reapplying your new color to your whole head because that could cause your final results to be patchy…and, as always, follow this second application with a deep conditioner that will help restore any moisture your strands lose during the hair dying process.
Your color looks too one-dimensional
Natural hair has color variation and depth that creates noticeable dimensions. Of course, most people are looking to achieve this with their dyed hair, too, because it looks most natural and healthy. But what do you do when your color looks dull and flat instead?
If you don't have time for a touch-up before you leave the house, don't worry. Instead, choose waves or curls to add some natural movement to your hair that will provide the appearance of dimension.
Your long-term solution? Add a subtle balayage or highlights or lowlights to your hair in a color that's one or two shades darker or lighter, depending on your preference. If you're new to DIY hair dying, you may want to hit up a stylist for this fix. But if you really want to do it yourself, take your time to avoid placement mistakes.
The wrap-up
If you still can't find the right solution for your hair, reach out to your stylist and create a plan. Afterward, complete our free consultation by answering a few simple questions about your hair type, specific problem areas and goals you might have. We'll use this information to create custom hair products and make supplementary product recommendations for your unique hair needs.
Whether you're looking for a product to repair your ends or a special shampoo for color-treated hair, Prose can formulate the best recipe for you. All our products are formulated by our in-house chemists using natural ingredients that are safe, high-quality, and efficient. Hair mistakes don't have to be forever, so start your free consultation today.