How to Cut Curly Hair: 5 Rules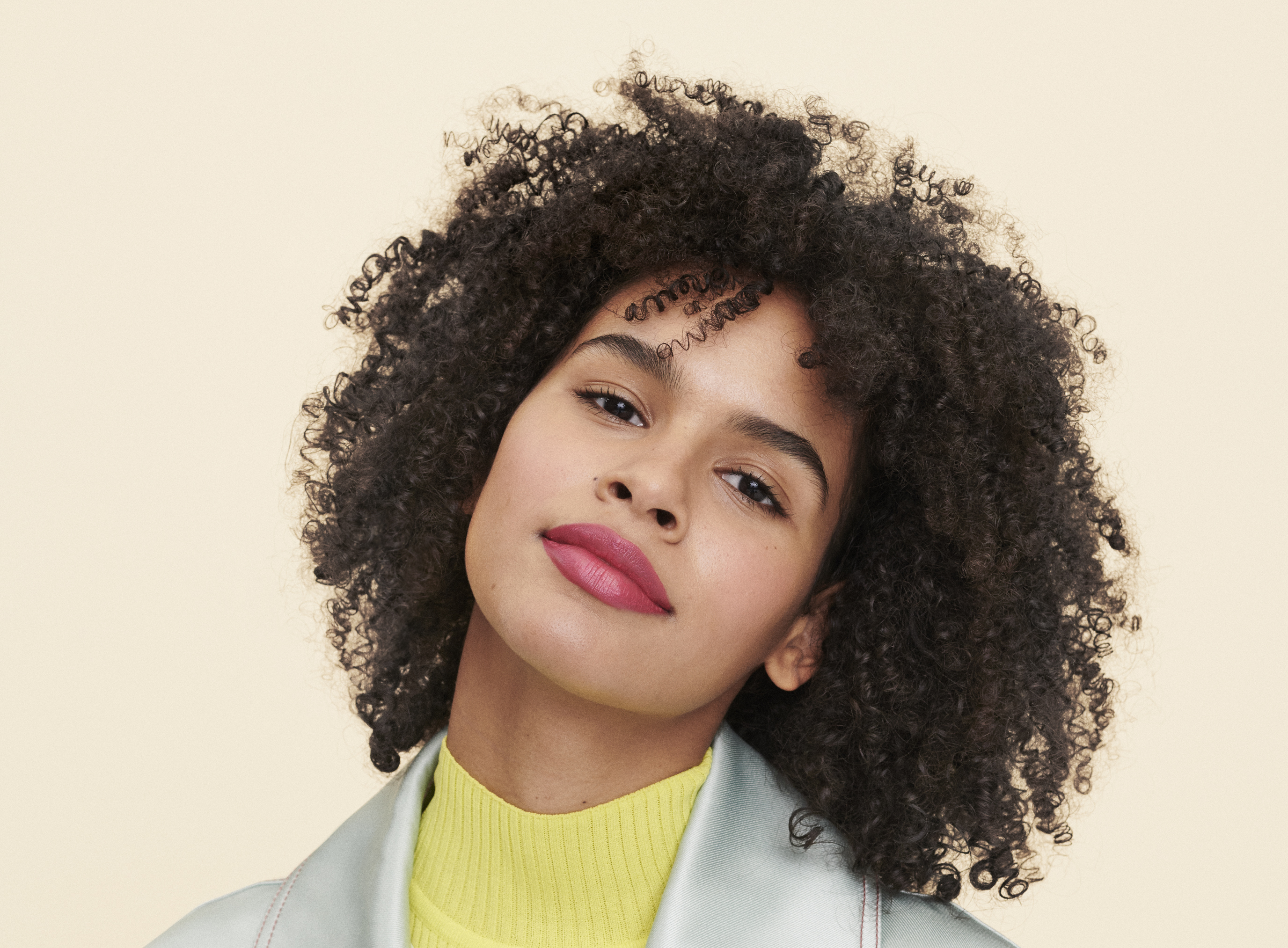 1. Trim Often
Curly hair should be trimmed often. More often than other hair types require, actually.
The beautiful bends and twists of curly hair make it more vulnerable to breakage and split ends. Because curly hair is more prone to being dry, trimming it frequently will help prevent any split ends at the bottom from creeping up the hair shaft and drying out the rest of your hair too.
If curls are beginning to knot easily, it's another sign that you're due for a trim. A good rule of thumb is that curly hair should be trimmed every 6-8 weeks. Setting up recurring appointments at your favorite salon is good practice to help ensure you get a fresh trim regularly.
2. Stick to Dry Hair Trims
This can depend on individual preference, but usually, curly hair should be cut while it's dry.
Each curl has its own pattern, and one head of hair can even have multiple different curl patterns. When hair is dry, it's easier to section it off into its different curl patterns and treat each pattern accordingly. Curly hair shouldn't be cut uniformly like straight hair; each curl needs to be cut individually.
When hair is dry, it's also easier to recognize the curls' spring factor (how much each curl will spring back into shape after it's been pulled down). If hair is wet, it needs to be pulled down to be cut, making it very difficult to estimate how much it will bounce back when it's dry; this is a recipe for disaster that could result in hair being cut way too short.
Density is another element. Wet hair clumps together, making it challenging to judge thickness. This will play a big role in the amount of hair that will potentially be thinned. Curly hair girls all know that density basically means "puff factor." Curls may need to be tamed and taken down a notch sometimes, but removing too much density and losing precious volume would be tragic.
We've been telling you all along that curly hair is exceptional — and cutting it dry instead of wet is just another one of its unique needs.
3. Find Someone Who Gets Your Hair
Do you go to a salon to get your haircut? If so, do you see the same stylist each time?
You don't have to become best friends with your stylist, but working with the same person will be beneficial. By seeing the same stylist each time, they'll be able to really get to know your curls and understand their characteristics. Many stylists will "specialize in curly hair," but no two people have the same curls. How a stylist treats someone else's curly hair may not be the best way to treat your curly hair. Find the person that "gets" you and your hair.
4. Or Become Your Own Hair Expert
Maybe you've always cut your hair, or maybe quarantine pushed you to explore your inner stylist. Either way, we salute you — cutting curly hair is no simple task.
If you're cutting your own hair, here are some things to keep in mind to ensure you're doing it safely and effectively:
You'll want to make sure you're using the right tools. Your kitchen or office scissors won't cut it, sorry.
You should also make sure you have an area to cut your hair in that has good lighting and is close to a mirror. A plain background will help you see the shape and silhouette of your hair and how it will frame your face when it's done.
Remember to cut your curly hair when it's dry.
Trimming hair 2 or 3 days after a wash is optimal because it's settled into its most natural state by then. If you've recently styled your hair with any heat, it's best to wait until your hair is natural again so you can see how it will rest in its most organic state.
Before picking up the scissors, shake your head well and let your hair fall into its natural position.
If your hair goes beyond your shoulders, you'll want to pull it in front so you can see the entirety of its length.
Remember that you can always go back to sections and remove more, but you can't go back if you start by trimming too much. Better safe than sorry — take it slow and be conservative.
Cutting your hair can be fun and lets you take charge of the final outcome. If you try cutting your own hair for the first time and aren't happy with the result, it's not the end of the world.
5. Use the Right Products
You should be catering your entire hair care routine to your unique curls. Curly hair isn't like other hair; it really is special and should be treated accordingly.
Using products that are specifically designed for curly hair will help with maintenance and the cutting process. Using the right nourishing shampoo and a hydrating conditioner will help prevent split ends from stretching up the hair shaft, so you won't need to cut off as much.
And for after your haircut? Pamper your curls with a curl cream that's specially designed for them and their unique characteristics. Prose curl cream helps define natural texture and keeps strands hydrated and frizz-free. It will also be custom created with natural ingredients that will serve you best given your environment, maintenance routine and hair goals.
Cut Your Curly Hair the Correct Way
Now that you know how to cut curly hair, there's nothing left stopping you to get that fantastic new look!
And remember to take care of your curly hair before and after that cut! Get started with your custom hair care routine by trying out Prose custom hair products. Begin your Prose consultation today to find out what your hair really needs.