The Best Leave-in Conditioner Ingredients for Curly Hair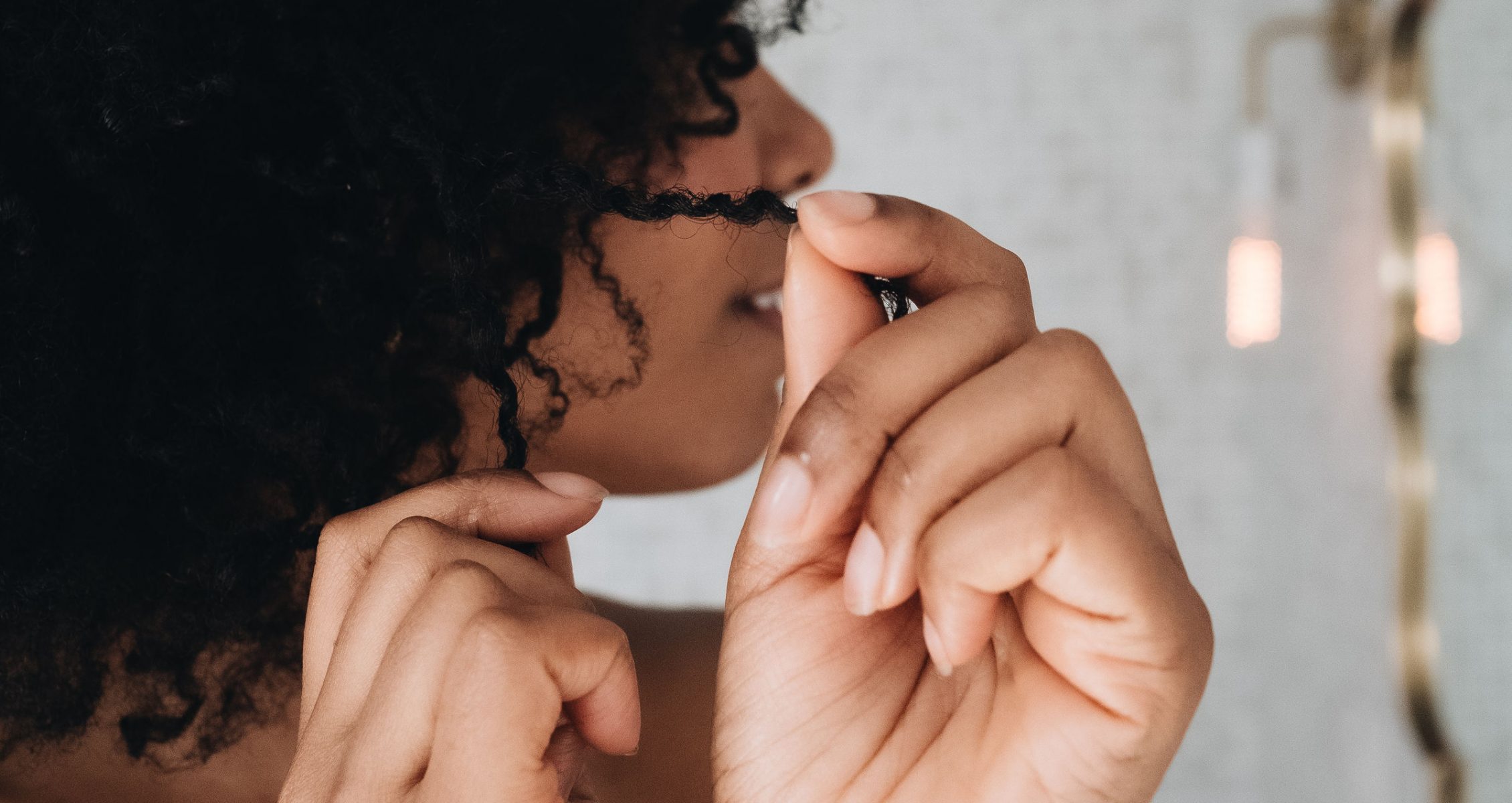 There are literally thousands of products out there that promise to hydrate and define curls and coax them into their most beautiful, springy versions of themselves. But any person who's grown up with coils knows that the one thing you really need is an uber-moisturizing leave-in conditioner. It's the superhero of hair products: detangling and smoothing when first applied to damp hair, then prolonging your time between washes by refreshing curls and keeping frizz at bay for days.
"Curly hair is drier than other hair types, so moisture is crucial to give definition and shine," says Faith Huffnagle, Prose director of education, veteran stylist and fellow curly girl. "Because leave-in conditioners are designed to stay on the hair instead of being rinsed off, the best ones are loaded with ingredients that absorb into hair quickly, but won't leave a residue so curls aren't weighed down." Here's the lowdown on the leave-in conditioner ingredients that are best for taming and transforming waves and curls.
Sweet almond oil
Once you apply it, sweet almond oil forms a thin, light film on the strands—kind of like an uber-thin layer of plastic wrap that protects hair from future damage and helps weaker, brittle hair feel stronger and more resilient. Of course, this film also reflects light, so hair has an immediate glossy sheen. The fray of existing frizz ends is smoothed, while future splits are reduced thanks to these moisture-binding properties. Adding sweet almond oil creates a smoothness and slip that helps separate strands, which makes combining easier and prevents excessive friction and hair loss when detangling.
Arginine
This powerful ingredient has scientific proof behind its healing properties. Multiple studies conducted on the effect of vegetable-based keratin, that includes arginine, on both Caucasian and African-American hair found that it makes a big difference in the springiness and strength of curls. On triple-bleached Caucasian hair, participants found an 18 percent increase in hair elasticity and 21 percent increased strength, as compared to those that didn't use the keratin. African American women had similar results, with a 16 percent increase in elasticity and 39 percent increase in strength.
When combing wet hair, the same people found a 43 percent reduction in breakage after 5 applications of the keratin. When combing dry hair, they found a 67 percent reduction in breakage after 5 applications.
Grape seed extract
Grape seed oil is like one-stop shopping for curly hair: It's a deep moisturizer, sealant, shine enhancer, and heat protector. Fans call it an Rx for their damaged hair, as it prevents frizz, mends split ends, and helps keep hair stronger and healthier so it can grow longer. Those with curly hair love it because it helps define and moisturize their waves while being lightweight and not weighing their locks down.
Cellulose
Cellulose is the stuff that strengthens cell walls in plants—its fibers give support and lift to a plant's leaves, stems, and roots. That's exactly what makes it an ideal structural material for supporting curls. Add in its ability to shape, repair and hold up resiliently even in conditions like extreme humidity, and you basically have everything you need for a good curly hair day. Plus it's close to weightless, which means you can use it to freshen up even fine hair on second, and third-day hair.
To create a hair care regimen that's just right, right now for your hair, get started here.