Fermented Rice Water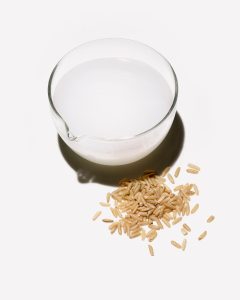 Curly hair is more vulnerable than straight strands to humidity and extreme heat. Ingredients like fermented rice water, sourced by Prose from Korea, is a natural hair smoother and promotes hair health, keeping frizz at bay.
Unlike mineral oils which give the illusion of shine by simply temporarily coating hair strands, fermented rice water will leave your hair ultra-soft and smooth from the first shampoo with improved results over time.
Lilac Leaf Cell Extract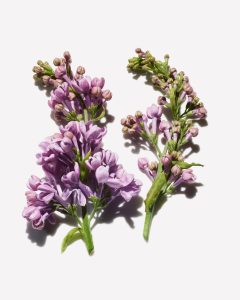 The shape of curly hair strands means it's easy for them to become de-hydrated. That's because, unlike straight hair, where sebum (an oily secretion of the sebaceous glands) is easily spread down the hair shaft, moisturizing as it goes, the pattern of curl strands makes it more difficult for this natural oil to be distributed.
An intense repair formula with lilac leaf extract can replenish thirsty curls without weighing them down.
Wheat and Soy Amino Acids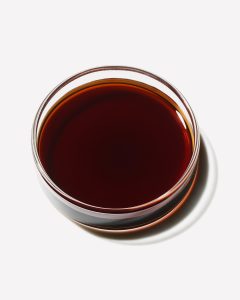 If you use a diffuser or a curling iron to enhance or even out your curls, you need a good heat protectant.
Amino acids, produced naturally by the body, play an important role in supplying nutrients to the hair follicles. These clever molecules also have heat-shielding properties, encouraging your hair to absorb water and repair itself from styling damage. Prose recommends Wheat and Soy Amino Acids, sourced in the US, for natural heat protection and hydration.
Peppermint Leaf Extract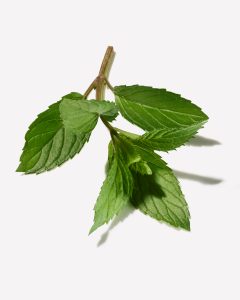 Shampooing curly hair every day can stretch and stress out fragile strands and dry out thirsty curls. Try to limit the amount of times you shampoo your curly locks to two or three times a week. However, with less regular washing comes the risk of oily roots.
Peppermint leaf extract sourced from Bulgaria can help regulate the release of sebum and keep your hair looking fresh in between washes.
And Finally, Go Sulfate-free
Sulfates are chemical cleansing agents found in most off-the-shelf shampoos which create a lathering effect. While they create an enjoyable in-shower experience, sulfates strip individual hair strands of essential natural oils, accelerate color fading and cause curly hair to become frizzier.
Your curly hair type plays a major role in your hair care ingredients, but there's a lot more that comes into play. Take our consultation to see what factors determine your unique, custom formula.