For me, much of this comes as a result of manipulation. A couple of days after wash day, my hair requires either a hydrating co-wash or some form of styling. Because of this exhausting cycle, I've decided my spring and summer hair is all about protective styling. Knotless box braids are currently my style of choice.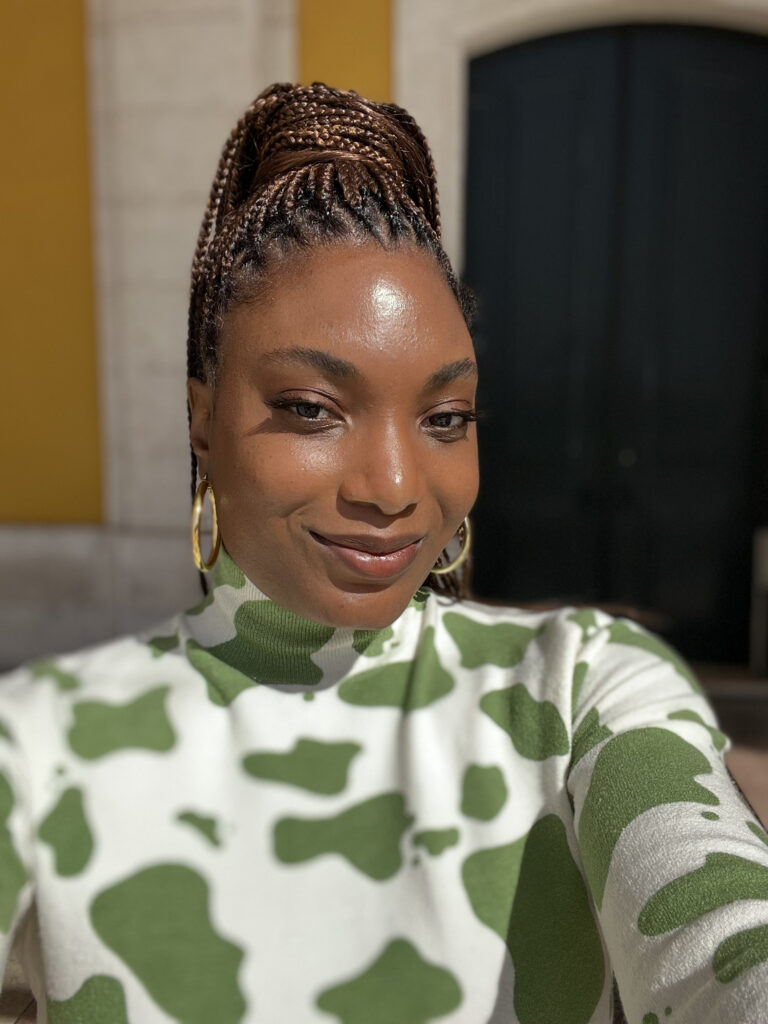 As I prepare to give my hair and myself a break, I'm taking my vitamins for the first time in years. But they aren't shaped like my favorite cartoon character or stocked on the shelf of my local drugstore. Instead, my hair supplements are customized just for me and my hair goals with ingredients like vitamin B complex for stronger hair, acerola extract which is an antioxidant that aids in preventing excessive hair shedding along with millet, coriander, and wheat that help promote scalp health and hair growth.
Having healthy hair is my top priority. But as I mentioned, I want a little more length because that translates to volume for me. I haven't identified the exact length, but I want a noticeable difference when my hair is in its natural state. Minimal styling is super essential for my hair to achieve my hair goals. The less is more approach has always worked for me and my curls. So knotless braids have become my protective style of choice. They're light on the scalp and hair, which means minimizing manipulation without stressing my edges.
My first experience taking Prose hair supplements
Taking vitamins hasn't been at the top of my list of things to do, mainly because they always hurt my tummy. If you're wondering if I take them with a meal the answer is yes. However, it's almost always guaranteed I will feel nauseous. With my previous experiences in mind, I was nervous to give these a try. However, I am happy to report zero tummy flips or bouts of nausea.
Unboxing Root Source
™

hair supplements 
For anyone that struggles to swallow pills, in my opinion, these are very easy to get down without feeling overwhelmed. And there's no weird aftertaste or burping. But there is one thing I struggled with as I got started: remembering to take my pill each day. I take my birth control, a probiotic, and now my custom hair supplements daily.
However, I took each pill at a different time of the day. Talk about counterproductive. That unsynced cadence made it so easy to forget. But, to combat this, I bought a cute pill box, organized my capsules, and set a daily alarm. 
Remember my mention that seeing the growth of my coily, type 4 hair, is difficult because of shrinkage. Because I have box braids, one indicator lets me know my hair is growing: my new gray strands popping up.  Plus, I don't have an itchy or flaky scalp, which can be tough to combat when rocking protective styles.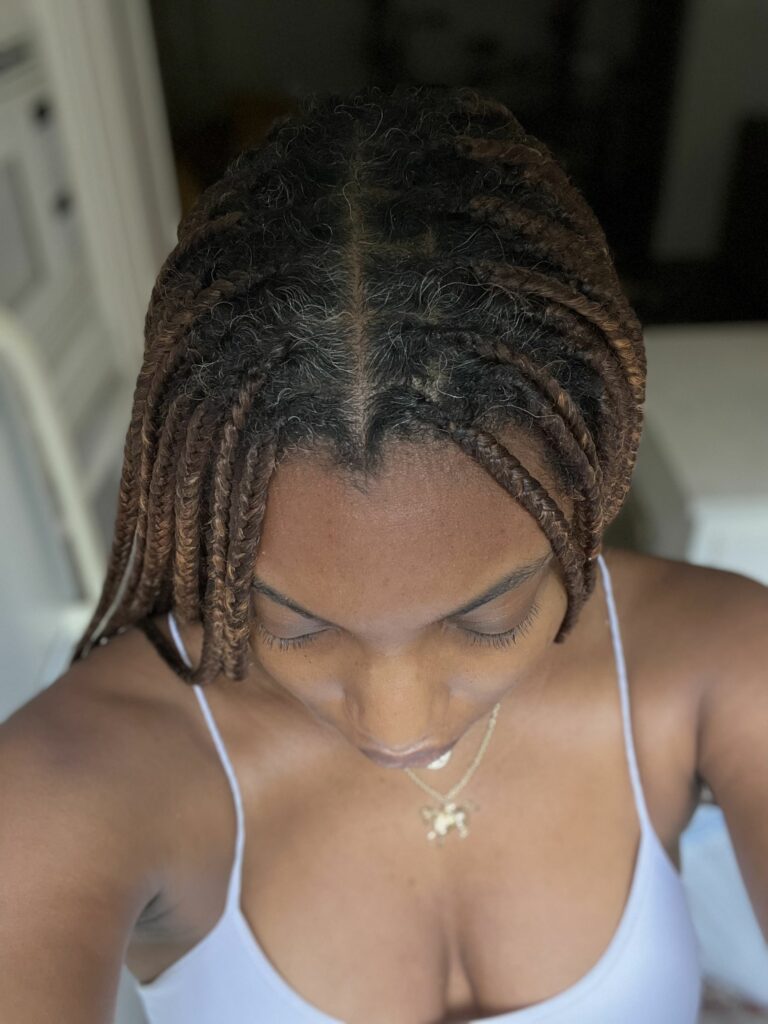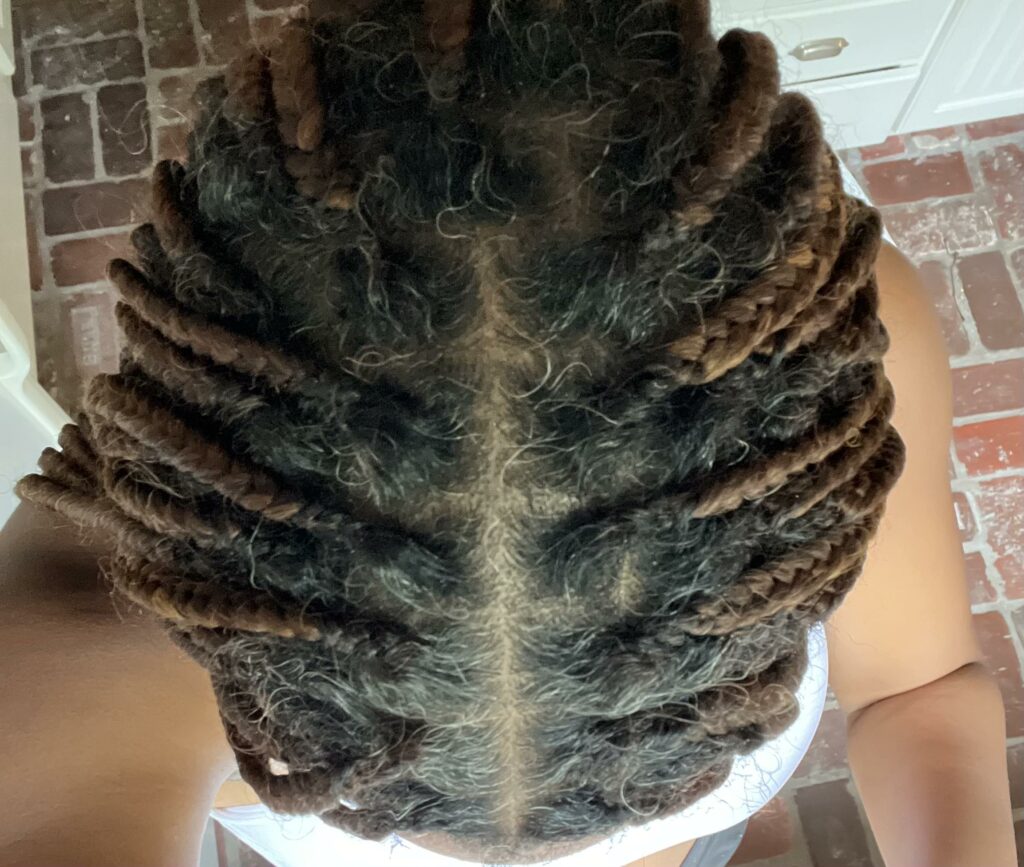 But because I'm caring for my hair and scalp in tandem with the addition of hair supplements , I think they are both thanking me by thriving. So this summer is going to be all about protective styling and caring for myself inside and out. For me, taking Root Source™ supplements and diligently caring for my scalp will be a lasting part of my beauty ritual.