Pretty Wedding Day Hair That Every Bride Will Love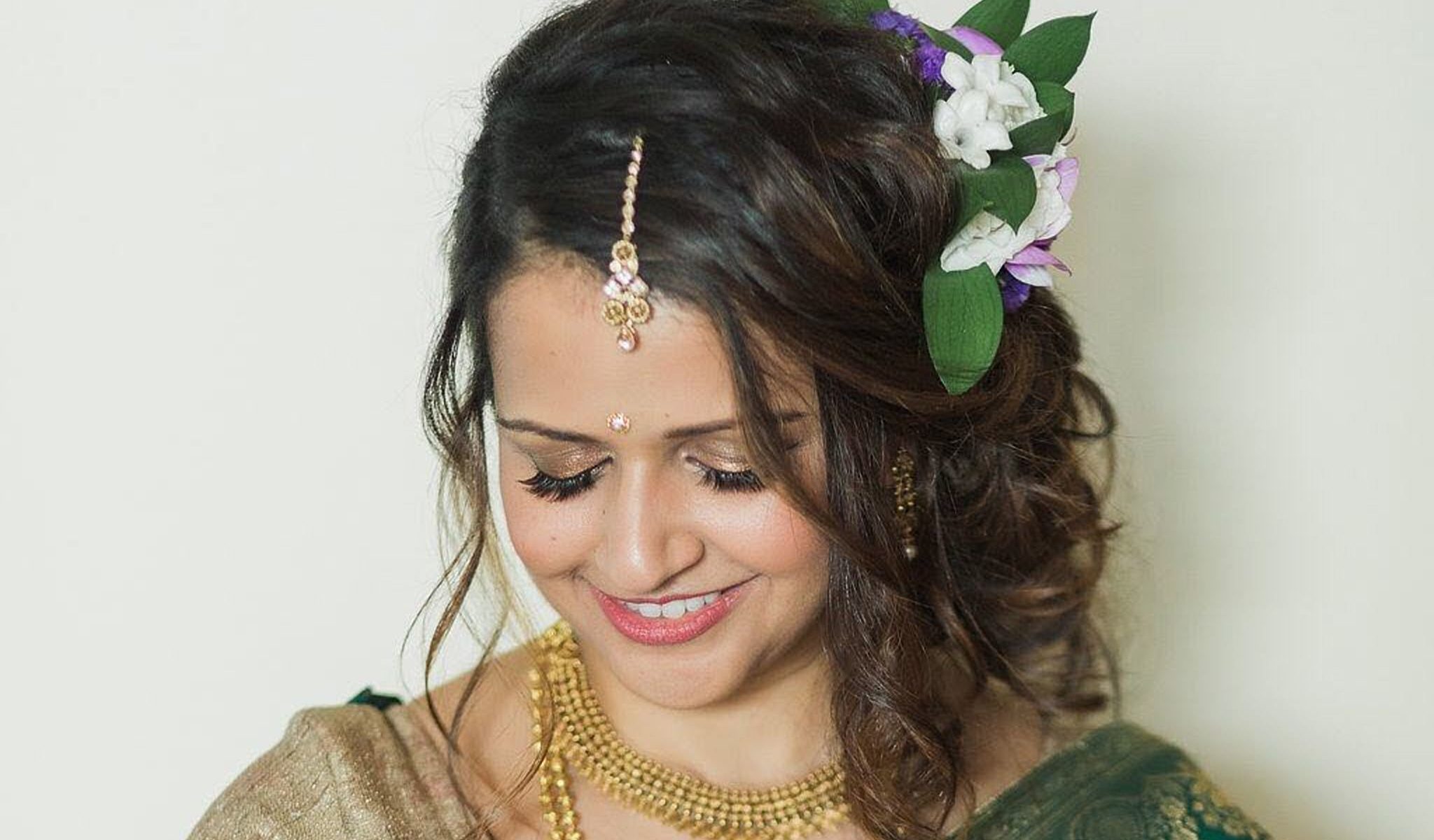 Wedding season is fast approaching and along with it comes the intense planning period to lock down every tiny detail, including what hairstyle you'll be rocking on your big day. The options are endless, but only one style is going to be completely your own when you tie the knot, which is so exciting. Alina, pictured above, had her hair styled by Meghan (@kauaiweddinghair on Instagram, photographed by @sealightstudios) and opted for a beautiful, floral accessory to complement her golden bindi. Browse through a few pretty options that are sure to inspire you to have your own, unique wedding day hairstyle, too.
Voluminous Braids
Jumbo braids are a gorgeous option if you want your hair up and out of your face, but still want to show off the length and body of your strands. They're also a perfect opportunity for dainty adornments like Baby's-breath or Swarovski pins.
Pretty Pins
Speaking of pins, these ladies knew exactly how to use theirs. Face framing is the name of the game when it comes to sporting these accessories. They're the perfect opportunity to highlight your face while simultaneously letting your mane flow free. Natasha opted for trendy, yet timeless, pearl hair accessories while Christi's client went for more traditional crystals but spiced up her look with a less conventional silver hair color.
Dreamy Updos
An updo is the ultimate style if you want to show off your face while standing at the altar. However, having your hair up doesn't mean that it's an afterthought by any means. There are still so many ways to make it stand out and shine. Flowers, crystals, or even just gorgeous, natural curls are the perfect way to accessorize an elegant bun.
Want to ensure that your wedding day is also a good hair day? Get a head start on your healthiest hair by prepping your strands with your own Prose custom formula. Begin by taking your consultation here.