To learn about the best dry hair products for winter (and year round), we spoke with Greg Cassese of Cutler Salon in NYC, where he is the Director of Education, Cutting Department. Here are five moisturizing hair products that combat dryness, quickly and effectively.
1. Moisturizing hair mask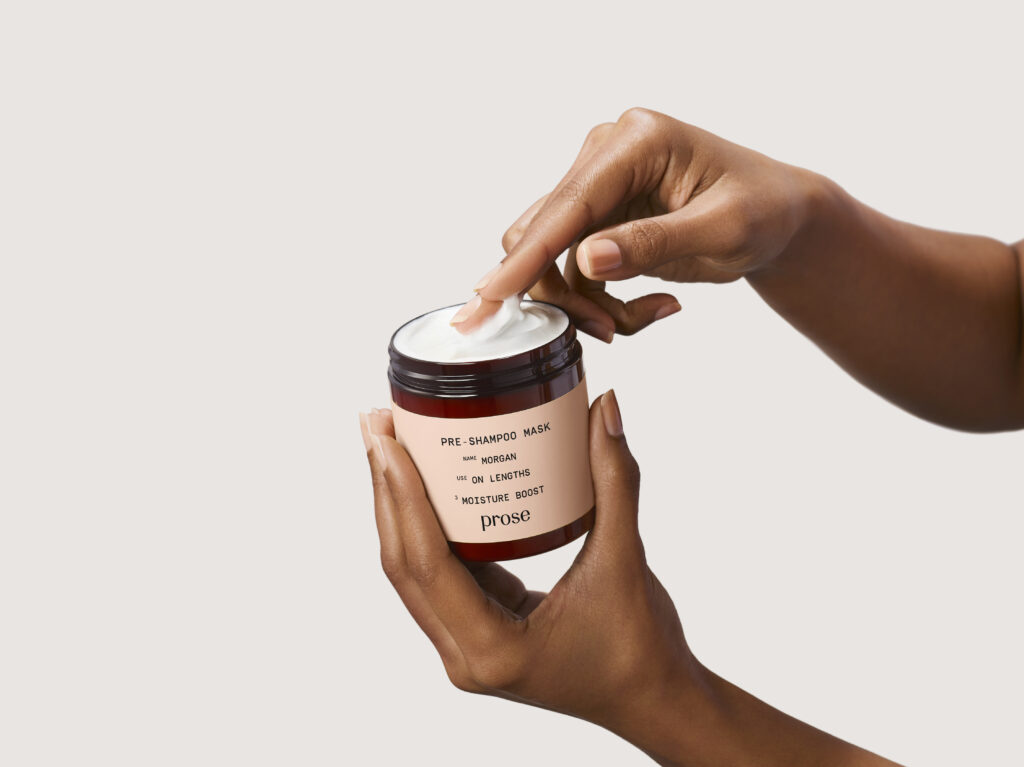 Just like treatments and masks that hydrate and give your skin a boost, hair masks help give your hair shine, tame frizz, and repair split ends, all while giving your strands an extra dose of hydration. Cassese points to the dry winter air and hot indoor heating, along with other environmental hair-harming hurdles to clear: Pollution, water quality, and other environmental factors all wage war on your moisture levels—but a mask can reverse this in as little as 20 minutes, or even overnight.
Masks are terrific to incorporate year round—"Hair can never have too much moisture," Cassese says—but they are imperative in winter. "I recommend a mask once a week for all hair types," he says. In this case, look for masks with ingredients such as honey, sacha inchi seed oil, argan oil, and jojoba seed oil which helps to nourish and prevent hair from becoming dry, brittle and dull. "For intensely dry and damaged hair, as well as thicker and coarser hair, use one infused with ingredients like avocado and coconut oils, once a week," he says. 
Some masks are meant to be worn while you sleep, then rinsed away by morning. Others can be worn all day as a leave-in conditioner, or rinsed out after 20 to 60 minutes. And  others are made to be worn before showering, as a "pre-poo" treatment. The Prose custom pre-shampoo mask contains the highest concentration of active ingredients specifically for your hair concerns and goals. Each ingredient is specifically chosen to make the most of your weekly treatment and provide your strands with the nourishment they need. Plus, no need to worry about being left with greasy or limp strands since this mask is applied  before you cleanse.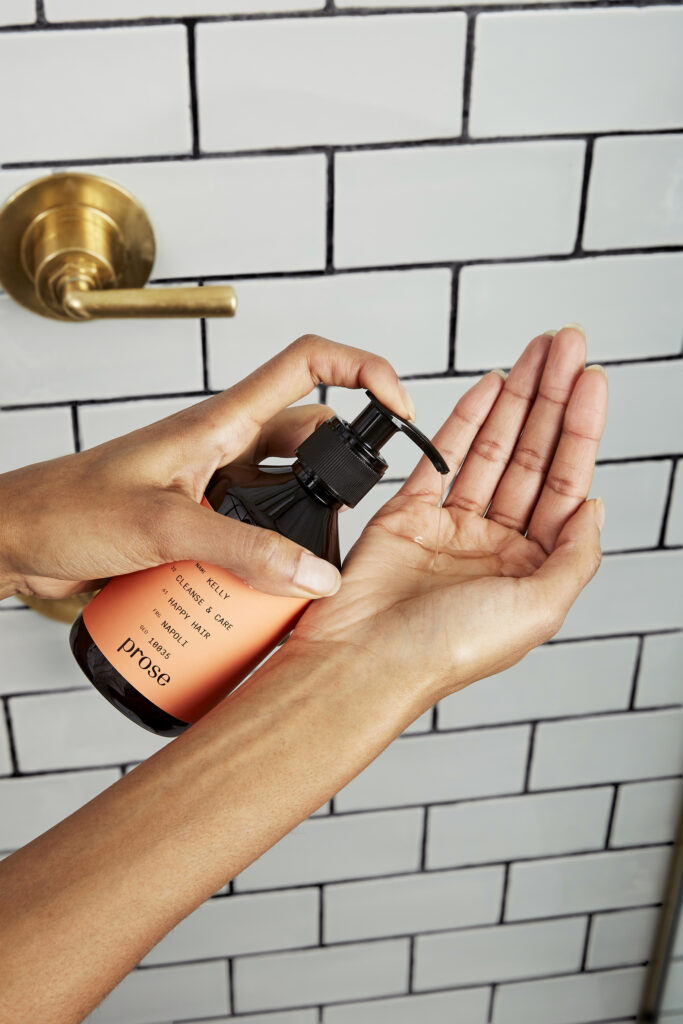 Unless your strands absolutely call for it—shampooing too often is not necessary, especially during colder months. Those who struggle with an itchy and flaky scalp may even benefit from cleansing less. Whenever you do cleanse, choose a sulfate-free product. Sulfates tend to be aggressive  and strip the scalp of its natural oils. For those with a sensitive scalp, removing sulfates from the daily hair routine greatly benefits the condition of their scalp and prevents unwanted side effects such as irritation, flaking, and dryness.
"Look at it like this," Cassese says. "Sulfates are what make the bubbles in soap. Essentially they're detergents, which do in fact get your hair squeaky clean, but in the process can be harsh and drying." And that's bad news no matter what time of year it is. 
If excess sebum production is a problem for you, then try regulating the problem with natural active ingredients. Kale extract helps to balance the production of sebum while helping to maintain the moisture of locks and scalp without becoming overly greasy. Peppermint extract balances pH levels in the scalp as it moderates sebum production (with a refreshing zeal, no less). No matter the ingredients in your shampoo—even if they're supremely hydrating—Cassese advises always using a conditioner after washing.
3. Heat-protecting product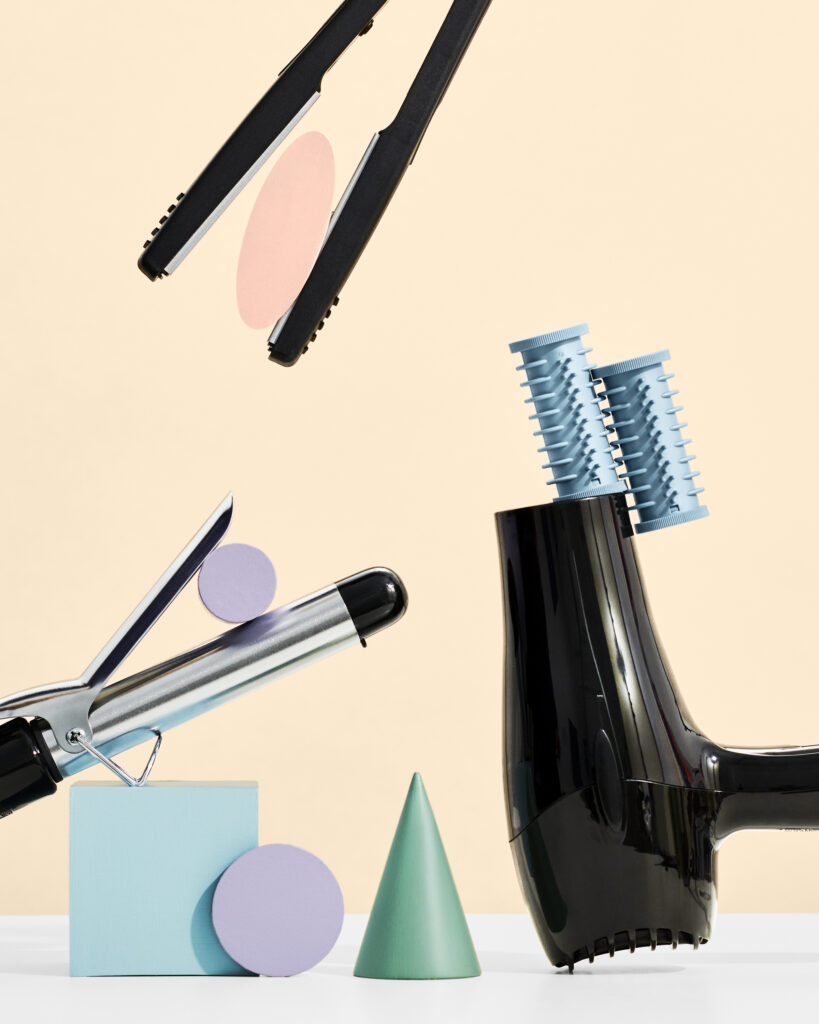 Blow drying in winter prevents you from having to go outside with wet hair (plus it feels oh so good, like a personal handheld space heater). But beware: Do not  blow dry without proper heat defense on your strands. "Repetitive heat styling without [protection] will eventually dry your hair out," Cassese says, reminding us that, yes, we need shielding from both cold air and hot air in wintertime. 
Heat protectants can take different forms, from oils to pre-shampoo masks to creams and sprays. Essentially, their job is to coat the hair with an invisible shield that protects it from the hot air. This seals off the moisture contained inside the hair, allowing the overall head to dry without any frizzing and fraying on the individual strands. Many will also smooth the hair cuticle to aid in styling.
The Prose leave-in conditioner is made to help heat protect strands up to 450 degrees Fahrenheit*. Other Prose products like the  custom pre-shampoo mask and conditioner both contain active ingredients depending on your consultation answers that can aid in heat protection as well. Ingredients like grape seed extract help to prevent damage to the hair due to the overuse of heat tools, while soy amino acids and wheat amino acids (which are keratin-like amino acids that can be found naturally in hair) provide the best nutrients to fight against heat damage.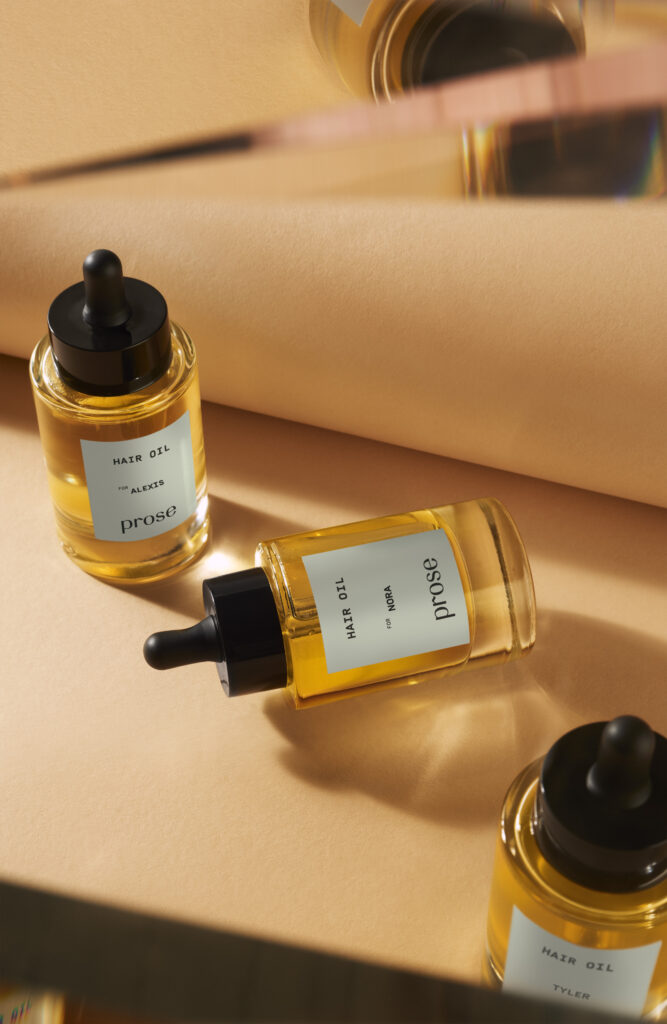 A hair oil is essential for countering damage and boosting moisture, especially during cold and arid months. Many also double as heat protectants during blow drying.
"Hair oils are a great way to keep your hair from drying out," says Cassese, regarding the general use of this product (with or without blow dryers involved). "Most oils don't provide hold but are great for thicker hair types and curls that need it to thrive." That's because oils are themselves deep conditioners. 
Apply a couple drops  of a lightweight oil to your strands from your cheekbones to the ends. Targeting this area ensures  your hair won't feel weighed down, and also nourishes the parts of the strands that are least nourished by your scalp's natural sebum production. (In turn preventing split ends.) 
As mentioned above, oils also work effectively as a pre-wash ("pre-poo" as many say) deep-conditioning treatment. Ingredients like jojoba seed oil or argan oil can be applied generously to hair 20 tot 30 minutes before cleansing with a sulfate-free shampoo for an equally generous hydration kick.
Those with oily or fine hair may have shied away from using hair oil in the past in fear of making their hair look limp and greasy, but thankfully they no longer have to. Prose formulates their custom hair oil with hair type and density in mind, among many other factors, to create a mix of oils that are suitable for even fine hair.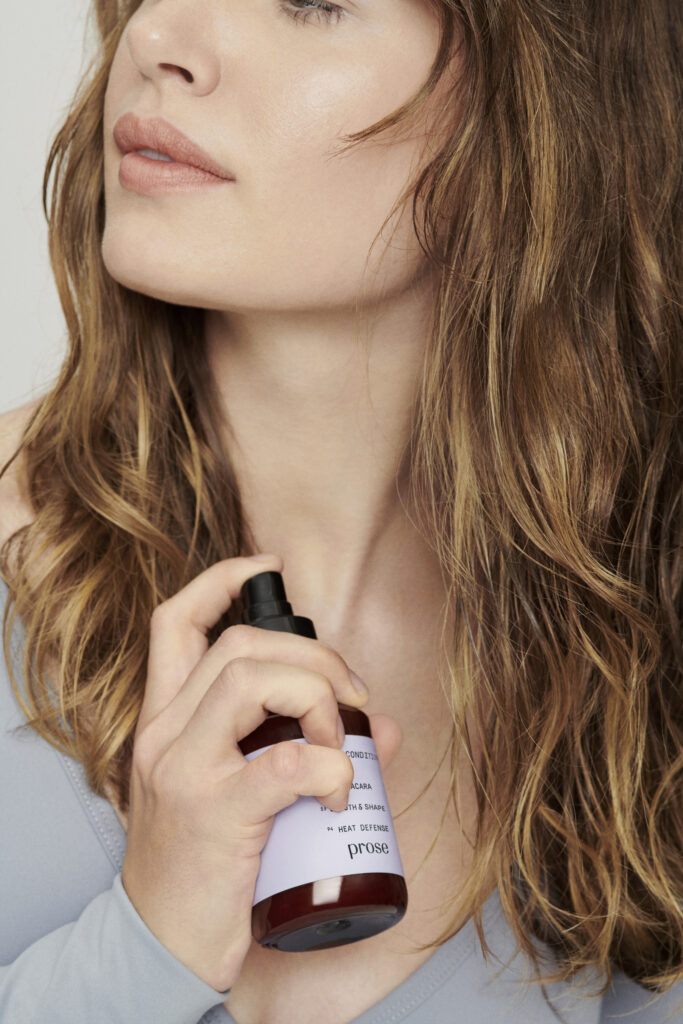 Using a conditioner after cleansing is not always enough. If you've noticed that your strands absorb products too quickly (meaning they are very porous), then a light leave-in conditioner could help moisturize the hair without leaving behind an oily residue. A leave-in conditioner also helps to combat against staticy hair—being that it neutralizes the charge in your strands that can cause your hair to lift.
People with curly hair need leave-in creams most of all, since maximum moisture is essential for their curls to pop. "Before you try any curl creams or curl enhancing products with hold, be sure to try a simple leave-in conditioner," Cassese says. "If your hair is curly but sometimes limp, a good leave-in will wake it right up and that may be all you need. After you try that, if you feel you need some more hold or lift for your curls you can try products specific for hold."
For all hair types who want even more hydration, applying both a leave-in conditioner and a hair oil is a great way to lock in moisture while also protecting your tresses from environmental aggressors.
Winter weather brings dry air that sucks the moisture right out of hair. In order to combat the season's harsh effects, amping up your haircare routine specifically with dry hair products will help your hair to thrive, no matter what temperature it is outside.
What does your hair need to thrive? Take the consultation to find your formulas.